Selling a house may seem like a huge and daunting task, especially if you're selling first home. Where do you start? Should you use an estate agent? What happens with my mortgage? There will be a boat load of questions running through your mind.
But don't worry, it's not as hard you think. Nevertheless, it will bring some stress and things that are out of you control can go wrong. But if you're set on moving house here are some top tips for selling first home without the headache.
1.Choose the right estate agent
First things first, you'll need to decide on how you want to sell your home. You have a few options: one through an online estate agent, two a high street estate agency, or three through a quick-sell provider or by yourself. Selling a house can be a stressful thing. Thus, selecting the right estate agent who will maximize results and minimize worry is a crucial opening step.
You will need an agent with verified and updated marketing techniques. Search online and look for various agents, mostly in your neighbourhood, or by asking for recommendations. The fee that you are charged will be either a flat fee or a percentage of the selling price. Whichever way, don't be fearful of negotiating and also let the agents know what you have been offered somewhere else.
If you need several agents, it is essential to know that you might end up using extra money since you will be forced to pay more than one fee, despite who sells the home. Thus, ensure you have read the conditions in the contract prior to instructing any agent.
2. Price Your Home Accurately
To accurately price your home, you are supposed to get help from a trustworthy listing agent. Choose a qualified real estate agent that sells quite a number of listings, and if possible, in your area.
Your agent will evaluate comparable sales and set up an approximation of value, usually known as a CMA, for comparing market analysis. The variances that your agent will bring up must have the education and experience to give you a correct estimation of value.
You can get a rough idea of what to expect by searching for current houses for sale in your area. If you're not happy with the price you can ask the real estate agent what can be done to improve your valuation. Although this may involve more cost on your part.
3. Spruce your home
You want your home looking the best it possibly can. Especially when you have potential buyers coming around. There's actually a lot of little tricks you can implement to make the interior of your home more welcoming.
From obvious things as applying a fresh coat of paint to your house or fading areas within any rooms or repairing marks on the wall, if any – it will go a long way. ArchiPro has all the building supplies to help spruce up your home.
Light, neutral colours typically attract potential buyers and if you can highlight your house, or certain rooms get plenty of natural light even better. Ensure that your windows are clear to and open the screens and the curtains to let as much in as possible. Mirrors are also a great way to make rooms look more spacious.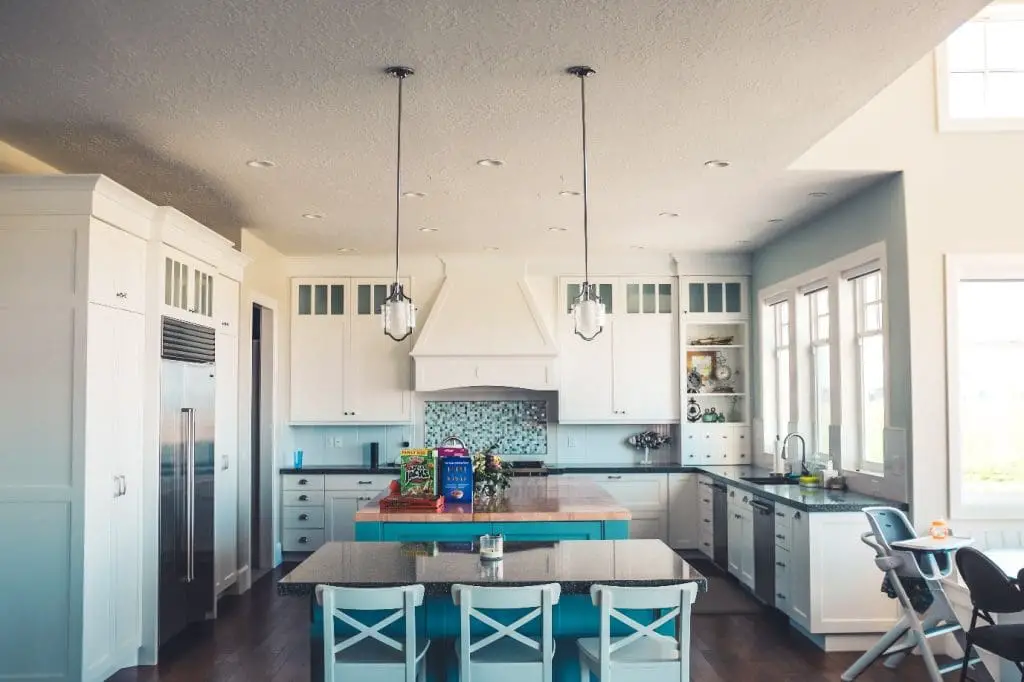 Now let's talk about your kitchen. It is the leading potential selling point, so you need to make sure it's looking pristine. Make sure all the worktops in your kitchen are bright and keep it smelling fresh and clean.
4. First impressions count
A possible buyer might change their mind or be put off even before they set foot through your door if they get a terrible first feeling. You need to make when they walk on the path or drive, they are already impressed and eager to see more.
You want them to imagine they will enjoy pulling up to this house for the years to come.
Therefore, create that first impression. Ensure that the outside of your home is neat. Place hanging baskets to add some colour and plant several bedding flowers if you have a backyard garden. Move the bins out of people's view and remove anything unpleasant.
Again, if there are any marks, faded paint or eyesores get them sorted before you start having viewings.
5. Sell the lifestyle
The majority of the buyers are not just shopping for a home, but they are out shopping for a lifestyle. The lifestyle might be a "lavish' "luxury," or "simple" home. Try to make a feeling in your whole home of that lifestyle.
6. Be Flexible with Home Showings
Try to be flexible with home showings. Be as accommodating as you can, everyone has busy lives so it may mean sacrificing some weekends or evenings to allow potential buyers to come at a time that suits them.
Even though you may find it a bit disturbing to permit strangers to enter your home, it needs to be done. Allow the buyer inside with the agent to tour in your house peacefully and quietly. It's best if you're not in when the buyer's agents turn up.
7. Remember that little things count
Don't fail to remember the detail, either. Probabilities are that the buyer will be fault-finding since they will look at many properties and weigh up everything. As a result, go around and fix those slight maintenance jobs like changing an old light bulb.
8. Choose the best buyer
After the offers are laid on the table, you have the next big job of choosing the most trustworthy buyer. Safe buyers are those that have sold their property already, and they are in rented housing, or the chain-free original time buyers, as well as the cash buyers who don't require a mortgage.
It's not uncommon for sales to fall through at varying different places in the selling process. So, you want to make sure that any buyers you chose are in the best position to go through with the sale. Your agent will be able to help you with this and keep you in the loop of any changes that could impact the sale.
9. Don't overprice
The first thing that your potential buyer sees is the cost, thus when doing a valuation on your home; it is supposed to be done accurately. If you overprice your property, you might discourage any person from planning a viewing as well as creating an offer. You ought to seek assistance from a certified estate agent who will employ their skills regarding the current home market to get you the best price.
It is essential to do your own research also on how many other homes in your locale being sold for. What does your property have that others in the area lack? Be sensible and don't allow pride to confuse your decision and lead you to overprice.
10.Don't rush
It is imperative to bear in mind that selling your house quickly can be a difficult and testing process. You need to remain positive and hold true to your decision to sell.
Preparation is key, and this even comprises things like waiting for perfect climate conditions to take pictures of the home to waiting for the right time to list the property.
You want to make sure that all parts of the process that are reliant on you are done to the best of your ability in order to help the sale go through as smoothly as possible.