A modern home is outfitted with sleek and sophisticated furniture, as well as an array of functional gadgets. Some of these devices are used to help enhance your modern home's aesthetic appeal, while others have been designed to be multi-use tools for everyday use. A modern home is one that is both calming yet technologically advanced and aesthetically pleasing. The characteristic of a modern home is the most key factor to have whenever you are shopping for a home. Because this is what the design compares with the others. Having such characteristics will make your home stand out from others; it will also increase its value by selling off faster because of their modernity.
Emphasizing Clean Lines and Geometric Shapes. The clean, simple lines of the modern home emphasize its geometric shapes. In addition, they are aesthetically appealing and make the greatest use of available space. Clean lines and geometric shapes are one of the characteristics of a modern home because they allow for a spacious environment. Modern homes use clean, geometric lines to create an open, bright space that allows you to flow through your house with ease – allowing you to effortlessly connect with friends and family while enjoying the comfort of having a central location that is both aesthetically pleasing and functional.
Steel, Concrete and Glass. These three are the most common building materials seen in the world today. They can be found in nearly every home from small coastal bungalows to large skyscrapers. The three trade off with each other which makes a modern home look great as it can change its appearance depending upon the setting. A modern home is characterized by steel, concrete and glass for its structural integrity, multipurpose design and sustainability as well as ease of maintenance. Steel, Glass and Concrete are all very durable materials for building homes. They are built to last through any weather or condition, and can withstand a number of renovations without losing its integrity. Because of this durability, these materials are always reliable about maintaining their quality over the years.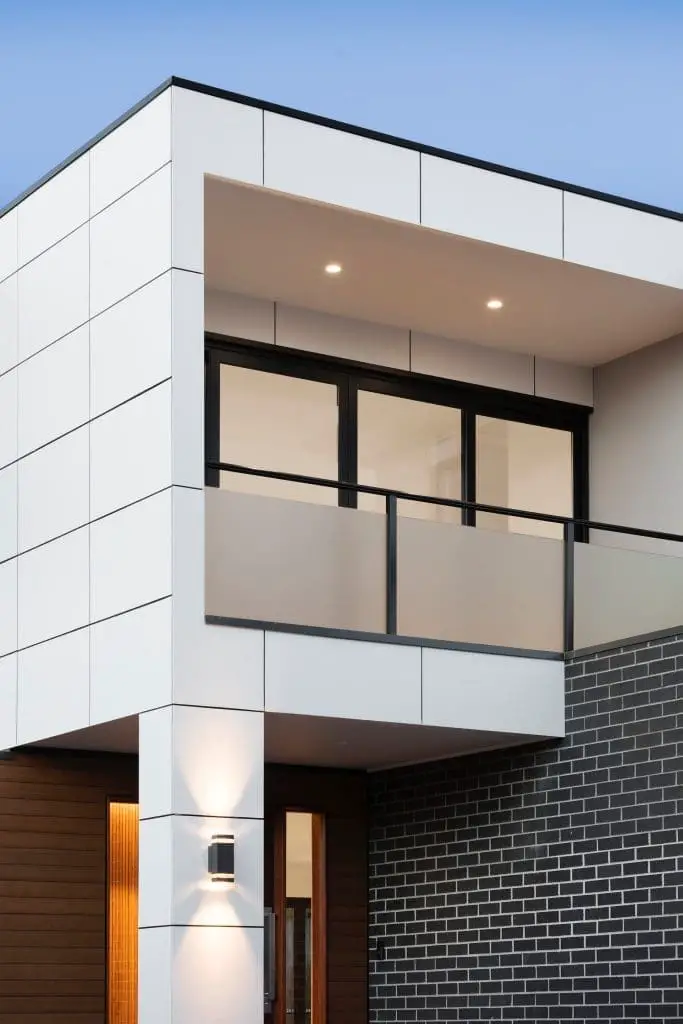 Floor Plans are Open. Is among the essential qualities of a modern house. The amount of space required for each function of the house can be determined by the floor plan, which can also have an impact on how the interior space is organized. It is essential that you select a floor plan that accurately captures your vision for your new house because the layout of the rooms within the home also influences how it feels and appears when you enter it.
Outdoor Spaces are Connected. The connected outdoor spaces offer natural light, ventilation and privacy. A modern home is built with more integrated rooms, allowing the connection of spaces without compromising the way they are used. With its long roof lines, soaring ceilings and open plan living areas, this home is sure to inspire you. Its streamlined design is thanks to the use of rich materials like solid oak and modern touches like glass curtain walls that connect the indoor and outdoor living spaces. It's important to keep in mind that a flexible floor plan is something that you want as an occupant because it provides more flexibility in how quickly you can change things around in your home. This will help you be more efficient by keeping costs down as well as making your life easier when you're deciding what to do with every room in your house at any given time."
Productive. Definitely it is one of the characteristics of a modern home because it has many things you can use and process, such as electricity, water and heating. This provides inhabitants with the opportunity to do many things that are not possible in traditional homes where the only source of electricity was a coal-powered generator.
Flat Roofing. Modern homes are built to be safe and sustainable. Flat roofs with low-slope and minimal gutter have been found to be one of the characteristics of a modern home because they help repair rain water as well as protect structures from damage caused by wind and heavy snowfall. The modern home was built with the flat roofing in mind. The idea of flat roofs has been around for a while but it wasn't until recent years that the technology has advanced and the means to build these homes became feasible.
The characteristics of a modern home are: it's made of modern materials and a new thought of how people live. They live in a block of flats or apartments, with several floors with no shared walls except for the staircase. The house is simple and minimalistic, often using brightly colored pops of color to draw attention to other parts of the space. Today's homes are designed to incorporate a wide range of features that are necessary and modern. So, as you begin to design a new home, don't be afraid to ask yourself "What is needed for the purposes of my family?" You'll want to think about how you want your house to communicate with other people around you. And by that anything is achievable.