Try this: Walk into a room, look around and describe the design elements that you see. You might be drawn to colour schemes, furniture layout, and flooring, amongst other things. However, often windows are the unsung design feature of a home that really sets it apart or defines its character.
For example, what comes to your mind when you think of a "Hampton style" home. For many the first response would be colonial style windows (split into several smaller panes), with white trims and a thatched roof. Or, what comes to your mind when you think of a beach side home? Perhaps wide-open views from big picture frame windows, and large glass sliding doors onto a balcony where you can waste your afternoons away staring at the ocean. As you can see from these examples, the placement and style of windows and glass can really characterize the style of a property.
This is very important to remember while designing your own home, whether your building from scratch or rejuvenating the property with a renovation. The windows you choose will define the space. Let's take a look at some stylish and practical window types to compliment the concept of your home or property.
Colonial Split Windows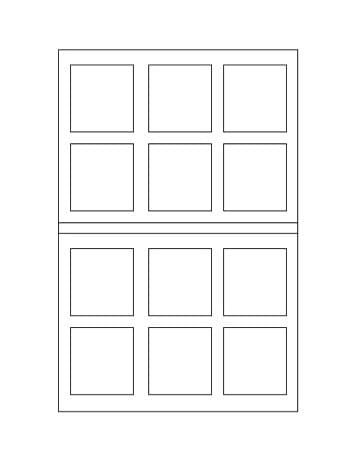 To kick off our list of different window styles it would be appropriate to talk about 'colonial splits'. These are a timeless style of window that add a certain class and old-time chic to a home. The colonial split has been made famous through, and synonymous with, classic east coast American architecture. However, the colonial window can be found all over the world. For example, in Australia, colonial style windows look great on colonial Queenslander homes or as part of the quintessential beach-side shack design. Colonial windows consist of a window split into smaller rectangular panes. They often slide vertically, revealing a sill ledge rather than a runner track, as found on horizontally sliding windows. Colonial frames are usually made from wood, or at least appear to be made of wood.
You can't really go wrong with incorporating colonial windows into your home, the more they age the more stylish they look. However, there are some things that you need to take into consideration. First, these aren't going to suit every home, for example, it may not be best to install colonial windows into a modernist inspired home. Also, they can be a pain to upkeep. Washing them is difficult and if they are made of wood then that requires extra attention.
Horizontal Sliding Windows
In contrast to colonial style windows, sliding windows take on a modern, practical and minimalist approach to bringing natural light into the home. The design is very straightforward, usually consisting of two large panes of glass, one fixed and one that slides horizontally across to open the window. There are multiple pane variations of the sliding window, however, the general set-up remains the same.
While the appearance may be simplistic in nature, typical sliding windows offer a lot of practicality. In terms of security they are a great option, allowing you to install a fixed security screen over the sliding pane. When you need to clean the other side of the window it is easy to lift the window out of its track to access the other side. The un-split glass panes make them easier to clean. Sliding windows are often set into aluminium frames, which require less upkeep than their wooden counterparts. As the large panels leave the view unobstructed, sliding windows are a great way to make things less about the window and more about what you can see outside. On this list horizontally sliding windows are perhaps the most common, functional and affordable window option. On the flip side, they don't offer the same character or design influence as some of the other windows on this list.
Awning Windows / Wind-Out Windows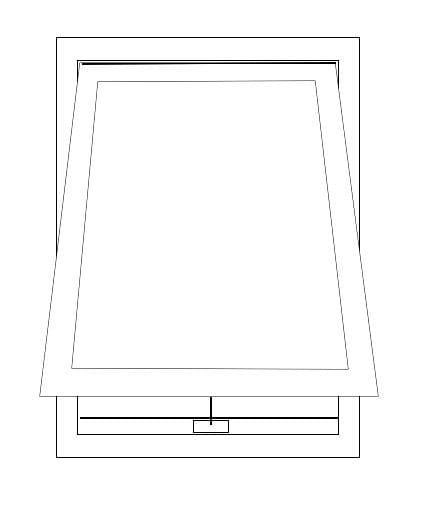 Awning windows are a stylish and practical solution for homes in tropical areas, where you have to contend with heat and rain simultaneously. Just as an awning extends out from the building, an awning window winds-out away from your home, pivoting from the top.
Wind-out style windows have some unique features that other windows do not offer. You are able to open up the window no matter what the weather is doing outside, as the protruding window will still stop rain from coming inside. However, the down side of the wind-out window is that you do not get as much direct airflow. Security screens and fly screens can be installed on the inside of the window, still allowing you to leave the window open at any time. While cleaning the outside of these windows is straightforward, cleaning the inside can be difficult once security screens are installed. It is best to speak with the technician about cleaning options before installation.
Picture Windows
Does your home or property have a view, garden or design feature you want to be as visible as possible? Picture frame windows are the answer. The idea is to have a large rectangular panel of glass, unimpeded by any accessories or frills, to draw attention to the view outside.
Picture windows have their pros and cons. It could be argued that they are not a very functional window, in that, they do not open. With this in mind, do not underestimate what a well-placed picture window can do to the atmosphere in a home.
Bay Windows
The bay window has a long and colourful history all the way back to medieval architecture. The bay window protrudes out from the house, creating a sun seat or extra sitting space. Typically, the middle pane is a picture frame panel, which overlooks or highlights an element of the outside backdrop. The bay window acts as a feature in a home, perhaps best incorporated into a sun-room or a living area. They offer a design statement rather than design practicality.
Accent Windows
This is your chance to get creative! You've now taken a look at some of the common window styles; however, window manufacturers create all different types of windows, in all different shapes and sizes. When choosing an 'accent' window the idea is to go with something that you love, something that will compliment and add to the design of your home. It doesn't have to be functional or practical; you just have to love it.
After Installation
You've just built your dream home; the windows are installed and look fantastic! What now? Just like any other important part of your home, window maintenance is crucial. If windows are not regularly washed, they can develop 'hard-water stains', where dirty water and minerals etch into the surface of the glass. This looks very similar to old shower screens that have not been looked after. It is wise to protect your investment through professional or DIY window cleaning.
Guest Post Author Byline:
Paul Routledge
Paul, along with his wife, owns and manages Twenty20 Window Cleaning, a successful window cleaning business on the Gold Coast, Australia. Paul combines his love of writing with his passion for running his business by sharing tips and information on his own personal blog and through guest post blogs.