If you have a person who uses a wheelchair at your home, you will know how difficult it is for them. They have to depend on someone for performing common tasks. Why not make it simpler for them? There are various ways through which one can remodel their home to make it more wheelchair accessible. Apart from installing a threshold ramp, there are many other methods. Mentioned below are some great home remodeling tips to make your home more accessible for everyone.
Great Tips Including a Door Threshold Ramp to Make your Home Easy for Wheelchair Users in your Family
Doorways
You should remodel your house in such a way that the doorways are wide. This will help wheelchairs to easily move from one place to another without getting stuck between doors. This can be an expensive job. However, you can use offset hinges to make more space available for them to pass through the doors. They are extremely easy to install.
Ramp
Building ramps against thresholds is a great way to ensure mobility. Adding a ramp will make it easier for them to move from one place to another easily. A wheelchair user will easily be able to move without extra help. Ramps will make it easier to perform heavily loaded tasks easily for all.
Riser
Fit in a toilet riser. It will help people who have trouble standing or sitting. It can bring a great improvement in one's posture. This will also make it easier for wheelchair users to accomplish their daily needs without problems. They are available in various shapes and sizes to make them convenient for different types of uses. It also ensures complete safety.
Step-in Showers
Instead of bathtubs in every bathroom, install some step-in showers. This will help them perform their tasks without help. Installing lower benches would be great. Users will be able to easily reach them. This also makes it risk-free as it eliminates the risks involved in a bathtub for a wheelchair user.
Grab Bars
Add lots of grab bars around the house, especially near the toilets and showers. This will help wheelchair users to easily hold on to them. This will also ensure easy standing or sitting of the person. They are a safer option than other methods like walking sticks, etc., if the person is not used to them.
Flooring
If you have a floor that can easily make someone slip, remodel it. Use wooden floorings or tiles that are not slippery. This is extremely important as the risks involved with slippery floors are high. Installing a floor that is sturdy and strong will reduce a lot of risks. Wheelchairs will also be easily able to move around.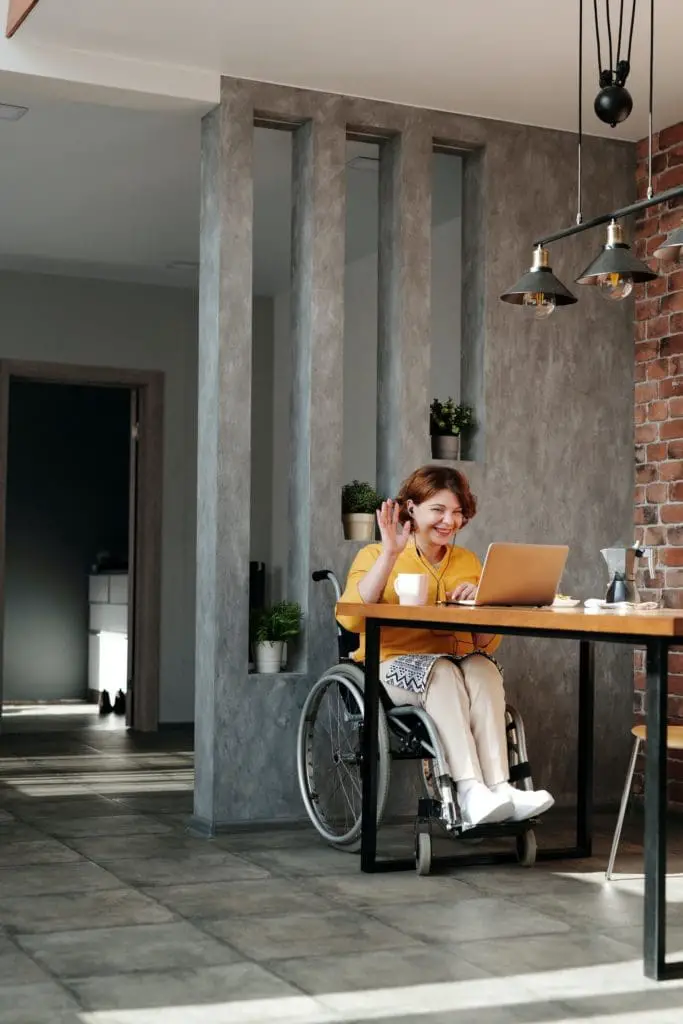 Kitchen
You should remodel your kitchen in a way that makes it more accessible. Go for low shelves and cabinets. They should be within a range that a wheelchair user can easily reach. This will ensure that they are doing many common tasks themselves without depending on others. Items of daily needs should be kept at lower levels.
These were some home remodeling tips, including a threshold ramp. This will help increase mobility for wheelchair users. It will make their lives easier and convenient. It will also reduce many safety risks. These tips will make their life more secure. A person with disabilities always has to depend on someone for even the smallest tasks. These tips will be able to make them more independent. Common tasks would be performed by them. Their chances of recovery will also increase. This is a great way of ensuring recovery and giving them a boost of confidence.
Vaishali Sonik a.k.a Seogirl is one of the leading content writers who is renowned globally among the brands for her set of skills. With her experience in working for businesses across the world, she is the best resource today if you are looking for digital marketer. Her skills as content writer, content marketer, social media expert are exceptionally acknowledgeable.
She can definitely help you build a strong online reputation. To know about her and her services you can simply visit seogirl.in.