So you have signed the paperwork and leased a new place? Congrats! Now let's fast forward through the excitement phase to the part where you stress about getting the new place ready. No matter how many times you go through a mental checklist and feel on top of your game, there are definitely some things you may never realize are missing.
To make your moving experience smooth and easy, there are several important tasks that you should do in certain phases of the moving period. Some tasks are best handled when the house is still vacant before you move in your furniture and boxes. So here is a well-compiled checklist to get your moving woes out of the way before you make your big move.
Be sure to follow this for the ultimate moving experience that will make you want to keep shifting houses so you could just do it again. You will feel a great sense of achievement and boost when you ace your moving skills. Just tackle everything on the checklist and tick them off your to-do list one box at a time.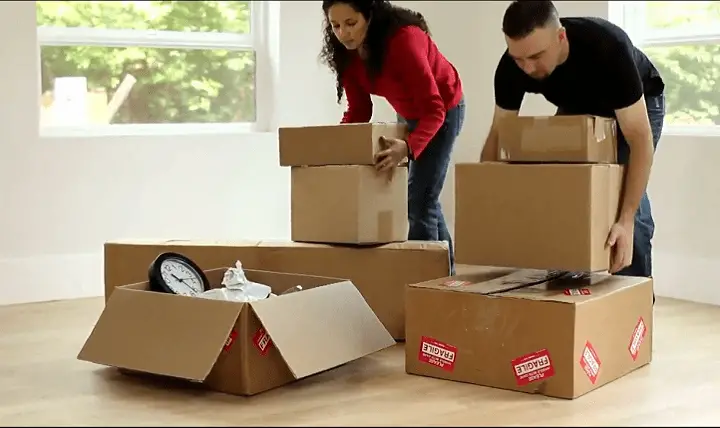 1. Utilities
Do not expect anything will be operational in advance for you before you arrive at your new place. Make sure to get all the utilities prepared ahead of moving in to avoid unnecessary inconveniences. In case you were wondering, gas, water, and electricity all come under utilities. The house would most likely be empty before you in which case the seller would have turned them all off on the closing date.
2. Setup Services: Cable and Internet
You know how crucial this is especially if you are moving a whole family. The last thing you want is tantrums in the new house from your kids when you are busy unpacking. Plus, it would probably be too unsafe to send them out the new neighborhood to go play by themselves while you are busy unpacking. Also, the internet connection is imperative for your own necessary tasks.
You would not want to throw a bad first impression by bothering your neighbors for their Wi-Fi passwords in your very first meeting with them. It would come off as rude and irresponsible.
3. Make Your House Energy-Efficient
A home energy audit can be expensive (or free if a utility company is offering- your luck) but will be worth it in the long term.  This is a type of audit where you receive a professional home assessment for overall energy consumption and performance.
It will help you understand how you can make your living quarters more energy-efficient. After a thorough audit, you might have some more to-do's added to your list before you move in but they will be worth it when you move in. You may have to get repairs in insulation, seal air leaks, and weather-strip your windows before you move to make your home energy proficient.
4. Deep cleaning
The best time to do this is now when your house is completely empty and unoccupied. You can throw in some bucks and hire professionals to do the work or do it yourself. Your new kitchen, bathroom, bedroom and every place in your house will need to be expertly cleaned. Including carpets, flooring, and walls.
Having a deep cleaning schedule is important if you are moving into your new home temporarily and would sell it later.
5. Home Warranty
Get your home warrantied before you move in. Having to spend extra bucks on leaky washers and busted boilers could be an unnecessary burden on you and your already-burnt-out pocket. So make sure to have a home warranty so these costs can be covered up. The most basic coverage starts from three hundred bucks and conducting research on the best home warranty coverage options for you is key!
6. Test and Replace the Detectors: Smoke and Carbon monoxide
The last thing anyone wants is to burn down their new house because their detectors were not working. Make sure all the detectors are working properly and install new ones if you have to. Now is the time to throw out the old technology and bring the advanced ones.
7. Install an Alarm System
If it is already there then call up and confirm from the provider if the service is running. If not, then make sure to do it before you move in.
8. Major Home Renovations should be tackled
Before you shift in, renovations and repairs should be dealt with. You do not want to have patches of your home cordoned off like crime scenes because of being 'under construction' once you begin living there especially if you have kids! Repainting, re-sanding floors and other renovations should come under this list.
9. Childproof your new home
If you have a kid on the way or have one already, make sure to keep childproofing high priority before you let your little one run amok in the new house. Millions of kids end up in the hospital severely injured due to domestic accidents. This can be avoided by taking precautions.
10. Update the Address
You do not want to be wondering why your confidential letters are not reaching you and instead being manhandled by new residents of your old house (who may or may not be too courteous in respecting your privacy). Make sure to update your billing address in your banks and all e-commerce accounts.