When stock and bond markets seem volatile, investors tend to gravitate toward more tangible assets. Real estate can be a great way to generate monthly cash flow while maintaining an appreciating asset in your portfolio, but its illiquid nature can make rental property risky unless you know what you're doing.
Read on for some tips that can get you off to a successful start.
Location, Location, Location
Real estate agents tell first-time homeowners that it's far better to purchase the worst house in an up-and-coming neighborhood than the nicest house on a bad block. This holds true in the investment context, as well. Before making an offer on an investment property, do your research. Look into school district ratings, crime rates and access to amenities (such as hospitals, interstate highways and grocery stores) to see if the property you're considering is attractive to potential renters.
This doesn't mean that emerging neighborhoods are entirely off-limits. Often, these areas can be a great way to achieve a quicker return on your investment before gentrification fully takes hold. Still, pay attention to crime rates and keep in mind that a price that seems too good to be true usually indicates some serious issues with the location or the property's condition.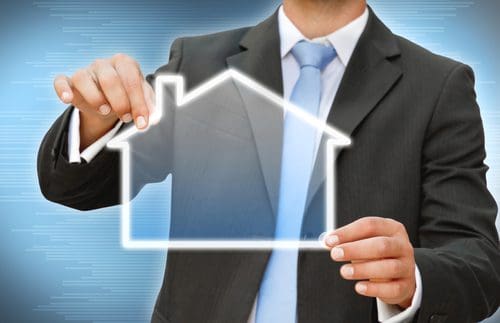 Start With a Plan
Just like opening a restaurant or launching a startup company, buying rental real estate is a business. This means you need to make (and stick to) a plan to better ensure your venture remains profitable. Some aspects of your business plan should include:
Realistic goals for year 1, year 5 and year 10
A healthy reserve fund for unexpected expenses (and there will be unexpected expenses)
It can be easy to limp a failing business along in the hopes that next year will be "the year." This can be especially common in the rental real estate context, as many investors have enough income from their day jobs to subsidize these ventures for quite some time. Having an objective dollar figure (or time period) can let you know when to pull the plug and devote your time and money to a more profitable property.
Understand the Tax Repercussions
The Tax Cuts and Jobs Act of 2017 made some sweeping changes to the way real estate investors can write off property depreciation — there's no one-size-fits-all advice for how these changes impact real estate investors. Unless you have a background in tax law, it's a good idea to enlist some professional help. Consult with a tax professional or accountant to get the most out of the current tax code.
Follow the '1 Percent' Rule
One guideline that can help you identify promising properties is the "1 percent" rule, which holds that your property should generate, at a minimum, 1 percent of its purchase price in rental income each month. This sometimes means that bigger isn't better — if you're able to nab a property for $50,000 and rent it for $500 per month, you'll get ahead far more quickly than if you rent a $300,000 property for $2,000 per month. Using the profit you generate from your "1 percent" properties can give you the seed money needed to purchase even more rentals.
Monitor Your Credit Score
The better your credit score, the greater access you'll have to low-interest loans. Often, those with fair or poor credit scores may not even be able to qualify for high-interest loans without a co-signer. If your FICO score is less than 700, focus on getting it above this threshold before going too far down the investment road.
Talk to Other Investors
While it's easy to find broad-strokes advice on real estate investing, so much of the process is local that it can be crucial to talk to other investors in your general geographical area. Look up some real estate investing (REI) groups or clubs in your region and begin attending meetings to get a better idea of the lay of the land.
Not only can this help you avoid some common "newbie" mistakes by hearing what worked (and what didn't) for other investors, it can help you make connections with lenders, contractors, appraisers and other professionals who may come in handy later.
Look for a Good Realtor
Many realtors tend to focus on residential properties and homebuyers, and have less experience when it comes to investment properties. Even if you already have a relationship with a Realtor, it's worthwhile to seek one who has specific experience and glowing recommendations in the market you're trying to enter — whether this is commercial properties, duplexes or single-family residences.
Do Plenty of Research
Don't be afraid to seek advice outside your normal channels. Some otherwise trusted brokers or advisers may steer you away from real estate as an investment not because it's a bad option for your current financial situation, but because they aren't paid a commission when you purchase real estate. Do your homework, read a range of in-depth pieces on real estate investing, connect with real estate investors in your geographic region, and avoid easy money guarantees and get-rich-quick schemes.
Understand the 1031 Exchange Process
Not every real estate investor can take advantage of a 1031 exchange, but for those who do, this process allows a real estate owner to sell one property and use the profits to upgrade to a "like-kind" property without paying capital gains taxes on the sale. Talk to your accountant or tax professional to see whether this is a viable option for you.
One misconception about rental real estate is that, after the initial acquisition, property owners can simply sit back and let the rent checks roll in. Like any business, a successful real estate investment requires homework and legwork. Though with research and preparation, you'll have the tools needed to provide yourself with a solid source of side income for the foreseeable future.
Author bio: Dalton Sullivan is Associate VP at Precision Global Corporation, a venture capital company. Sullivan has a vast knowledge of 1031 exchanges as well as senior housing investing. He has a passion for business development, real estate investing and building lifelong, professional relationships with investors.