When you host guests at your Airbnb, their comfort is key. A happy guest often means a better review. Good reviews can lead to more bookings. Many Airbnb owners are looking to increase profits and turn to things like automation. While that works, sometimes keeping this as simple as making your guest as comfortable as possible is the best strategy.
Knowing what your guests are looking for and then providing them with more than they expect is a sure way to increase revenue. When you focus on creating an atmosphere where guests feel relaxed and taken care of, it can be a very rewarding experience for them. In this article, we will go over several ways that you can create this in your own Airbnb properties.
1. Get the furniture right
Your guests are not usually staying in the Airbnb for the living arrangements. They are usually just there to have a place to lay their head while they are in town. This means that the first step to making the place comfortable is the bed. A good night's sleep is their priority.
Investing in a high-quality mattress is essential. A comfortable mattress can make a huge difference in your guest's stay. Alongside the mattress, consider using decorative hotel box spring covers. This gives a sense of professionalism so the guest doesn't feel like they are crashing at somebody's house.
Furniture in the rest of your space is just as important. A cozy sofa or armchairs in the living area invite guests to relax. A well-placed desk provides a convenient workspace. When choosing furniture, consider both style and comfort.
2. Essential amenities
There are certain things that people now expect every Airbnb property to have. One of the top essentials is reliable Wi-Fi. Even if the property is mainly for tourists, Wi-Fi is indispensable for everybody staying there. Guests often need internet access for everything from checking emails to streaming their favorite shows.
Toiletries are also a great amenity to have since some Airbnbs don't offer them. Do it one better and get some high end or all natural toiletries that will stand out with your guests.
In the kitchen, the essentials include pots, pans, dishes, utensils, a microwave, and a refrigerator. Guests don't always cook but they appreciate having these items in the kitchen just in case. Basic seasonings like salt, pepper, and cooking oil can be a thoughtful addition since nobody wants to buy full size items to whip up a simple meal.
3. Personal touches
Many small details make your space feel more like a home and less like a rental. One simple way to do this is through welcome notes. A handwritten note greeting your guests by name shows thoughtfulness and a personal touch. It makes guests feel acknowledged and valued right from the start of their stay.
If there is some kind of local specialty such as a particular kind of snack or drink, leaving these out for guests will also make an impression. It can be anything from locally made chocolates to a small bag of coffee beans from a nearby roaster.
If you know a guest is visiting for a special occasion, like an anniversary or birthday, leaving a small gift or note can make their event even more memorable. Try to have a way for guests to give you this information when booking by asking them to provide the details of why they're traveling and staying with you.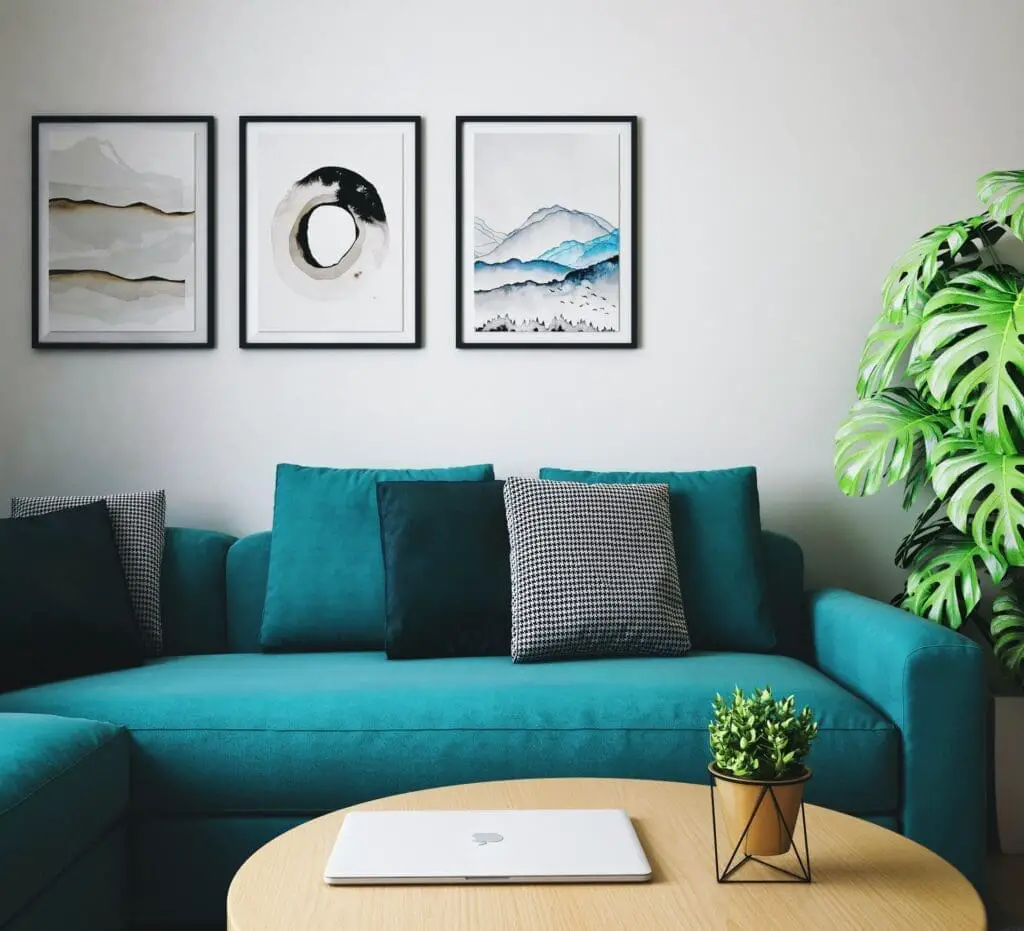 4. Create a welcoming space
The interior design and decor play a big role in helping people feel welcomed and comfortable when they arrive in your property. The design should be warm, inviting, and appeals to a wide range of guests.
Neutral tones are a safe choice but don't be afraid to add some splashes of color with some throw pillows or artwork to avoid the property feeling sterile. The idea is to be stylish without things being over the top.
Make sure the space is clean and tidy as first impressions count a lot. When the property is clean it feels comfortable and the guest feels appreciated. Pay attention to areas like the bathroom and kitchen, where it will be more obvious if it isn't clean.
Not only should it be clean, but everything should work well. The heat and A/C being the most important. Even small issues, like a leaky faucet or a squeaky door, can detract from an otherwise overall guest experience.