Aaron Rodgers, the esteemed NFL quarterback, and beloved television personality has made headlines with his latest real estate acquisition, a house in Malibu, California.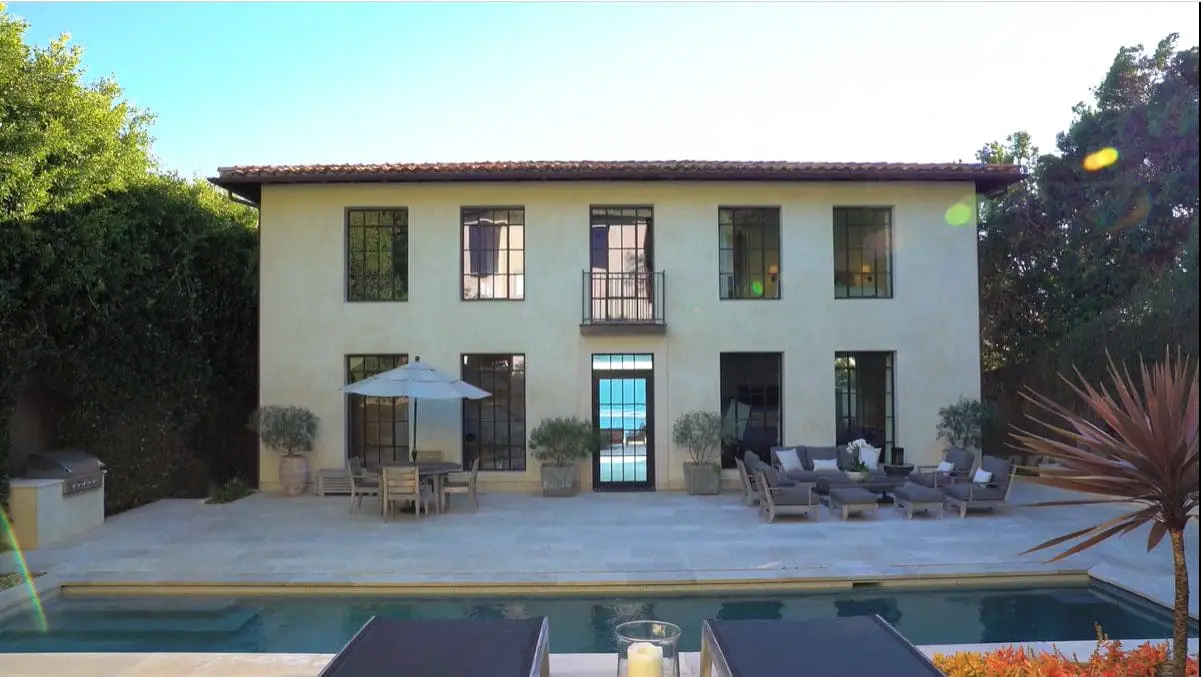 Aaron Rodgers' Malibu house
This sprawling property showcases the epitome of opulence, complementing Rodgers's successful career, prominent net worth, and high-profile persona. In this article, we delve into the details of his Malibu house, offering a glimpse into the luxurious lifestyle enjoyed by the esteemed celebrity.
Where Does Aaron Rodgers Live Now?
Aaron Rodgers lives at 33360 Pacific Coast Hwy, Malibu. Situated on a generous area of 4,636 square feet, Rodgers' Malibu villa boasts an expansive and well-appointed indoor and outdoor space. The opulence of this stunning property, acquired by Rodgers in 2019 for $28 million, is a testament to his taste for extravagance.
The Interior of Aaron Rodgers' House
Stepping inside, one is greeted by a common room adorned with floor-to-ceiling glass doors that seamlessly blend the boundaries between indoors and outdoors.
Aaron Rodgers' entrance
The dining area offers a panoramic view, making it the ideal setting for hosting grand events that are sure to leave guests in awe.
Aaron Rodgers' dining area
For someone like Rodgers, who endures the rigors of an NFL season, having a peaceful and well-designed office space is essential. The villa provides just that, allowing Rodgers to focus on his work amidst an atmosphere of tranquility.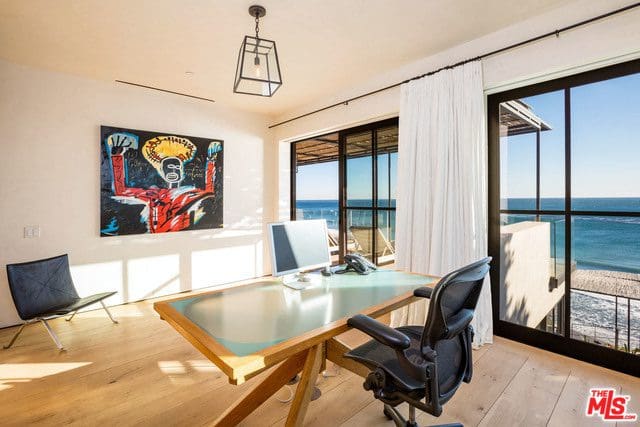 Aaron Rodgers' office
Featuring five bedrooms and six bathrooms, Rodgers' home offers ample space for relaxation and privacy. The master suite, with its mesmerizing view of the ocean from the deck, provides a serene retreat where the soothing ocean breeze lulls one into a state of utter peace.
Aaron Rodgers' bathroom
The bedrooms are bathed in natural light during the day, creating a serene and inviting atmosphere. The interiors are tastefully adorned with muted colors and arched ceilings, exuding elegance and sophistication.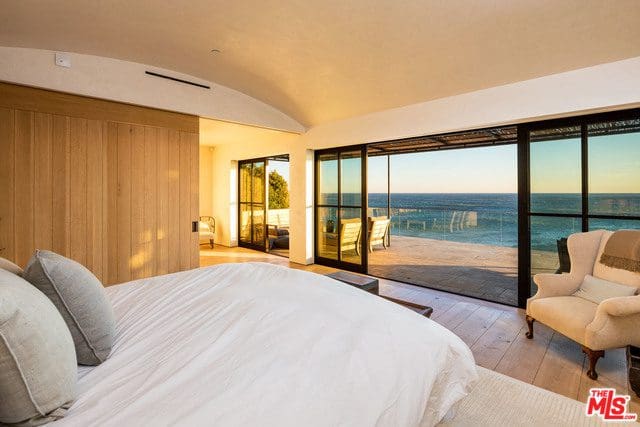 Aaron Rodgers' bedroom
Beyond the bedrooms, the house boasts a spacious dining room, a living room perfect for gathering with family and friends, a state-of-the-art kitchen, and a movie theater.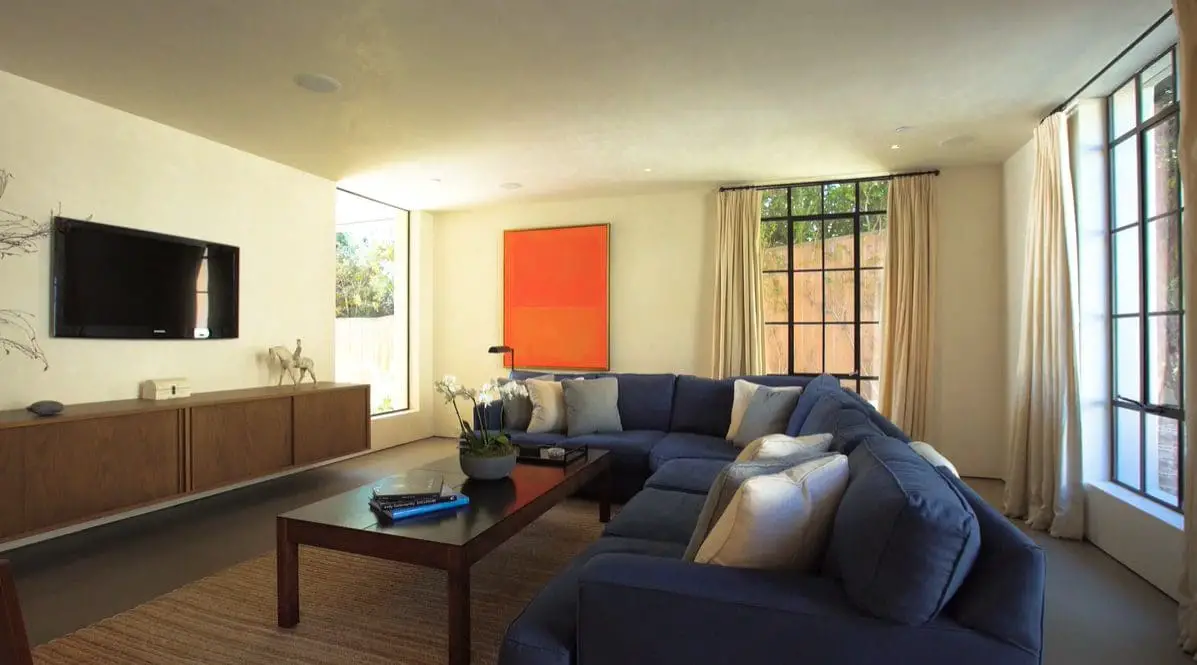 Aaron Rodgers' interior
It is a space designed for both comfort and entertainment, offering multiple areas for family gatherings, and creating memories that will last a lifetime.
The Outdoor Area of Aaron Rodgers' House
The expansive backyard is a sight to behold, providing an idyllic spot to unwind and savor the warm summer days.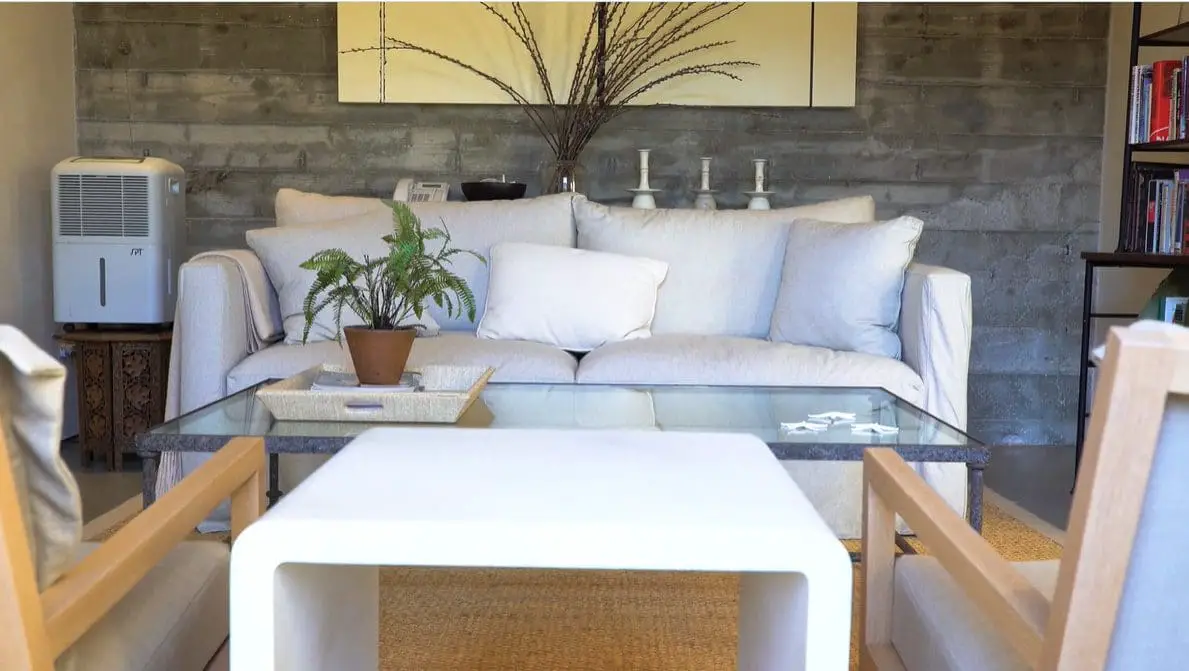 Aaron Rodgers' backyard
Equipped with a pool, spa, barbecue area, and other luxury amenities, Rodgers' residence resembles a personal beach resort, ensuring that every single day spent there is a truly remarkable experience.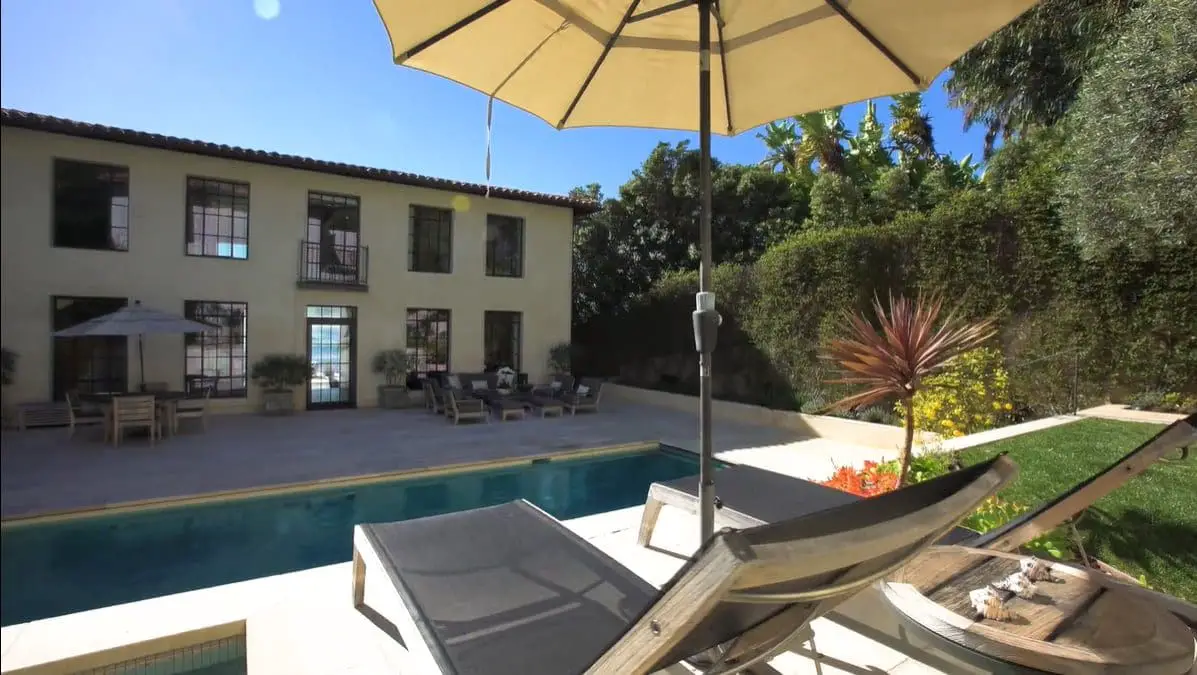 Aaron Rodgers' pool
Rodgers' Malibu house offers an unparalleled view of the Pacific Ocean. Alongside the main house, which boasts walls of glass seamlessly merging indoor and outdoor spaces, there is also a spacious guesthouse featuring two bedrooms and a garage.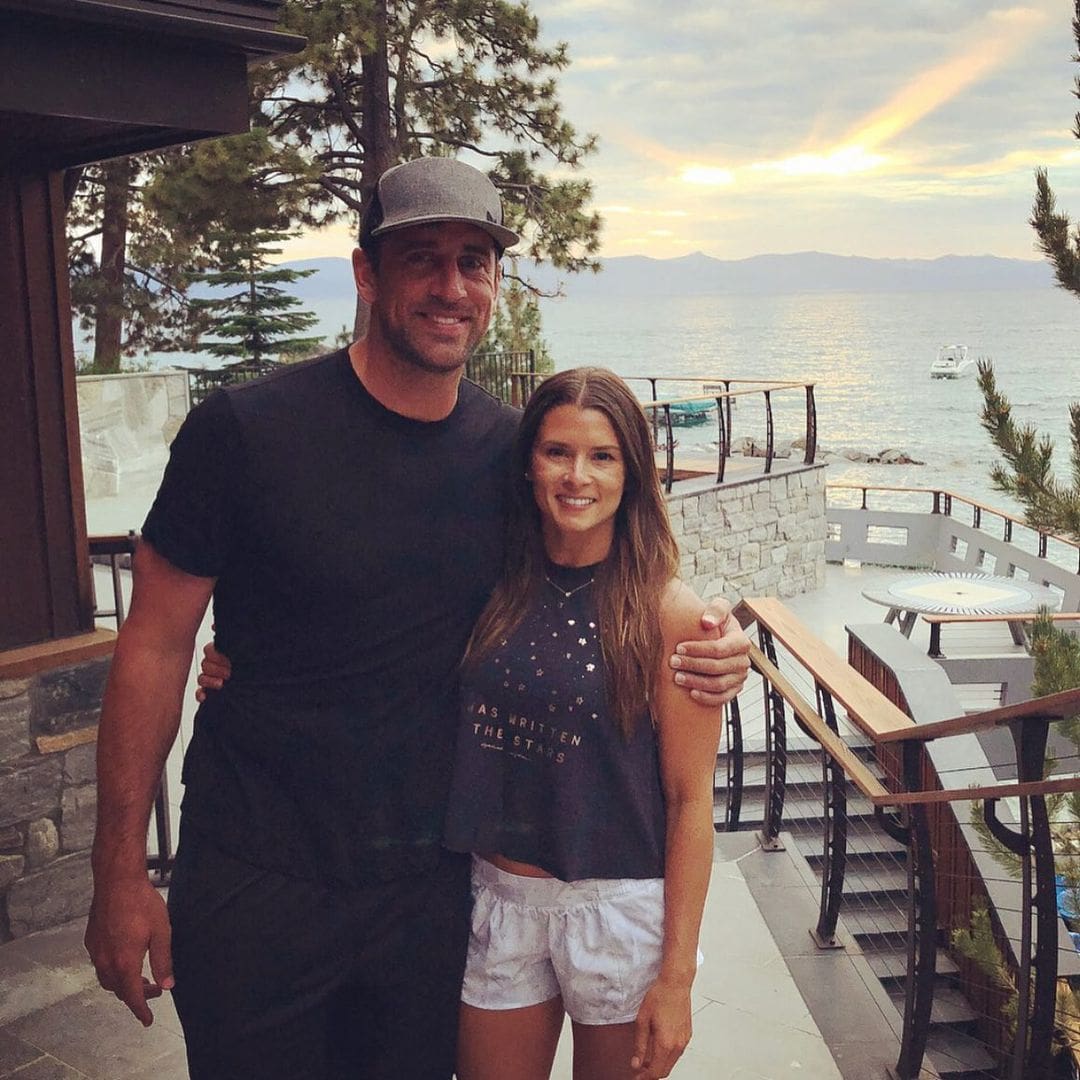 Aaron Rodgers' outdoor area
Aaron Rodgers' Neighborhood and Celebrities Living There
As a native of California, Rodgers understands the allure of the West Coast. Malibu has long been a preferred location for celebrities seeking a beachside retreat.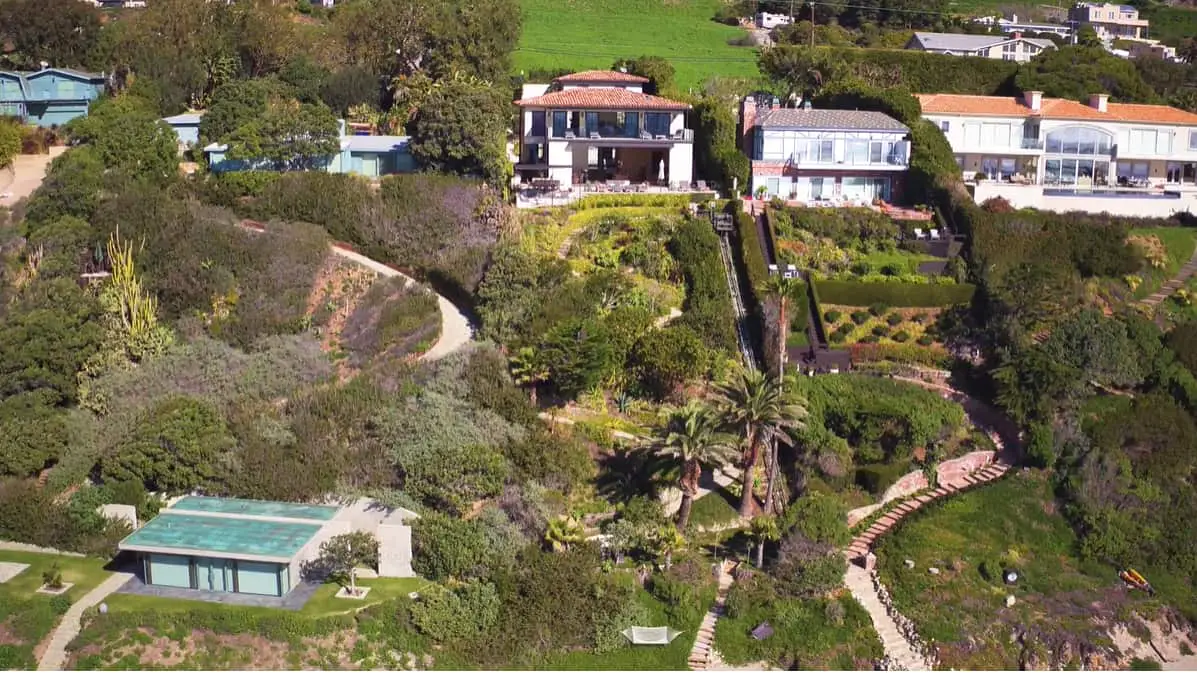 Aaron Rodgers' neighborhood
With excellent beach access and proximity to the bustling city of Los Angeles, it comes as no surprise that this $28 million home has become a haven for the rich and famous. Some of the celebrities that live in this area are Kanye West, Lady Gaga, Paris Hilton, Jonah Hill, etc.
Other Houses Owned by Aaron Rodgers
While Aaron Rodgers's Malibu residence steals the spotlight, the NFL star also owns other noteworthy properties across the country. One of his notable properties includes a stunning mansion in Green Bay, Wisconsin, which serves as his primary residence during the NFL season.
Aaron Rodgers' house in Green Bay
Additionally, Rodgers possessed a beautiful house in Del Mar, California, but he sold it for $5.13 million. He also owned a house in his homeplace Chico, California where he was born and raised, and he sold it in 2014.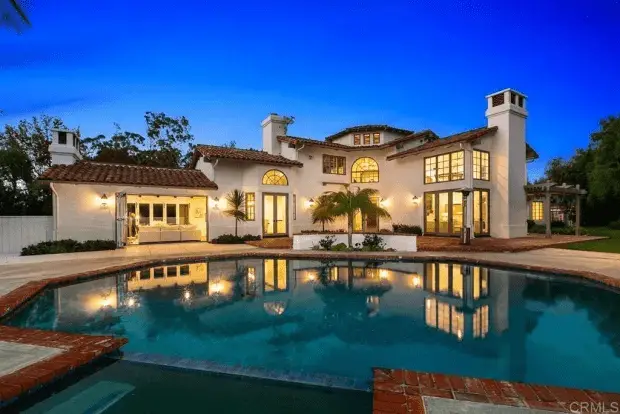 Aaron Rodgers' house in Del Mar