As a motivated homeowner, you are always looking out for various creative and trendy ways to boost both the look and the function of your home.
You want upgrades that will potentially enhance your home's value while at the same time making you comfortable and keeping you as well as your family safe from any type of external threat.
There are numerous reasons why most homeowners love DIY home improvement projects. DIY home repair projects are not costly but are equally fulfilling and fun (usually).
Completing a DIY project will always give you one of the most satisfying feelings you can ever experience. Your pursuit of perfection will give you an excellent opportunity to spice up your home in ways you never thought of before.
Some people love to do DIY home improvement projects, but this is not the case with foundation repair. It requires years of experience and special tools. Most DIY home improvement projects can be completed after doing a little research and gathering supplies from your local hardware store. Suppose a DIY foundation repair project isn't successful. In that case, a professional foundation repair contractor will need to perform the original repair and perhaps repair any damage caused by the DIY attempt.
As you delve deeper into the DIY world, you will meet like-minded people, whether it is through the local classes you attend or through arranged online forums dedicated to your DIY craft. With time, one or two of these wonderful people can even become close friends.
If you are currently looking to give your home a new exciting look without the significant cost, time, and effort of a complete renovation, you are in the right place. We want to provide you with simple and straightforward DIY home improvement projects you can actually undertake to help give your space a whole new look.
Without further ado, these are the best DIY home improvement ideas In 2021!
Give your walls a fresh coat of paint (h2)
Painting remains one of the most popular DIY projects among homeowners perhaps because it is not only relatively inexpensive, pretty painless, and should something go horribly wrong, one can easily fix it.
When it comes to DIY home improvement projects, very few things boost the look of your space more dramatically than a couple of coats of paint.
However, before you carry out a DIY painting project, do a thorough visual inspection of your house. Look for any flaking, cracked, or peeling areas that may need to be scraped or sanded before you apply new primer and paint. 
Greasy spots may also need thorough washing to ensure you have a clean, dust-free surface for your paint to stick on. Give your kitchen cabinets a new look, or make a statement with a painted ceiling.
Replace your damaged shingles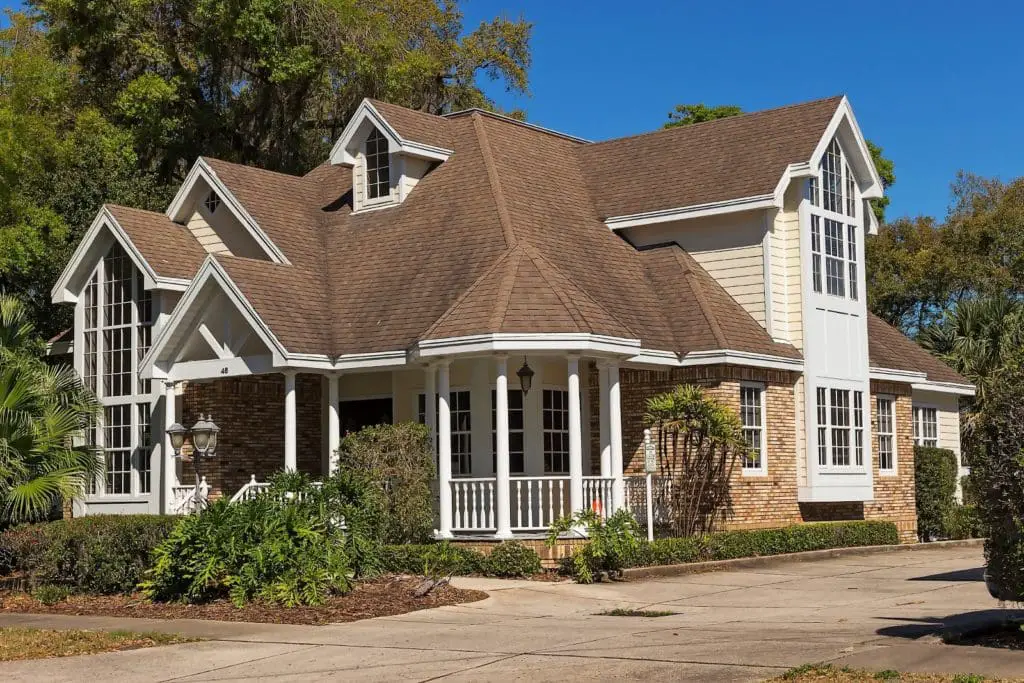 Although any major roofing repair or installation project is best left for the professionals, there are a couple of small roofing repair projects you can do on your own, especially if you are a handy homeowner.
However, it is important to note that a lot of factors go into any type of roofing repair project.
This means that what might seem like an easy task such as replacing a few shingles could be a potential trigger for a somewhat costly and complex problem that needs the intervention of professional roofing contractors!
If you are not sure about anything, make sure you consult your local roofing contractors before you proceed with your DIY roof repair project.
The trick is to find new shingles that match the ones you are looking to replace, in terms of both color and style.
For the best results, you should first remove the damaged or old shingles before replacing them with the new ones. Use a variety of adhesives typically made for those shingles and nails to appropriately secure them in place.
Install a walk-in shower (h2)
Walk-in showers have gained lots of popularity in the last few years thanks to their ease of installation, durability, fewer clogs, and ease of cleaning. Simply put, there are numerous benefits offered by this sleek, timeless configuration.
If you are looking for a highly modern, stylish look for your new bathroom remodel, walk-in showers have got you covered.
Walk-in showers blend seamlessly with the other components of your bathroom, resulting in a cohesive appearance that unifies your space without any distractions.
They are also very easy to clean. This is a huge bonus because no one wants to spend lots of time cleaning their bathroom. With a walk-in shower, there are relatively fewer crannies and nooks to scrub and clean.
On top of all this, the surfaces are very smooth and nonporous, implying that you only need to wipe them down and they are sparkling within minutes. Even more encouraging, you bid goodbye to dingy, mold-attracting shower curtains and doors.
Upgrade your flooring with engineered wood planks (h2)
There is no doubt that flooring upgrades offer arguably the most value and appeal to any space. If you are looking to enhance your home's overall value, aesthetic function, and beauty, the very first place to start with is your flooring.
If you want to enjoy the natural beauty as well as the warmth of real wood flooring, but not the tussle and hassle of sanding and finishing, engineered wood planks are hard to beat.
Engineered wood planks come prefinished, and in wide, long planks that seamlessly snap together with precisely milled tongue-and-groove joints.
Simply put, there is no either nailing or gluing!
Their installation process is very simple and straightforward and can be done by nearly any DIY enthusiast. The 5/8-inch thick planks easily float over a thin rubber-foam underlayment.
Another notable benefit offered by engineered-plank flooring is that it is available in a broad range of colors as well as wood species. They are very affordable, with their prices varying between $4 and $8 per square ft.
Upgrade your lighting fixtures to give your home a new dimension (h2)
If you have had the same light fixture since you first moved into your current home, this is your time to browse the internet and replace your conventional light fixtures.
Go for a fixture that matches the style of your home. Especially since the new light fixtures available today are a fantastic way to add a fresh and unique style to your home.
They are available in a spectrum of energy-efficient brands and models, styles, and finishes. These amazing light fixtures are a great way to dress up any space in your home.
Conclusion
There are potentially endless ways DIYers can improve their homes. However, it is always important to note that even though DIY projects are always cost-saving, homeowners should only engage in simple improvement tasks that do not endanger their lives or cause further damage to their homes. With these simple and straightforward DIY home improvement ideas, you can significantly increase your home's overall appeal, comfortability, and overall value.