Drafted by the Boston Celtics in 2017, Jayson Tatum is already gaining popularity in the league. He's currently one of the potential candidates for MVP. His net worth is currently estimated at $25 to $30 million. His income comes from his endorsements (e.g., Jordan Brand, Subway, and Gatorade) and his five-year, $106.3 million contract with the Celtics.
In this Jayson Tatum's house tour, we'll take a look at his home in Newton, MA, which he bought in October 2019.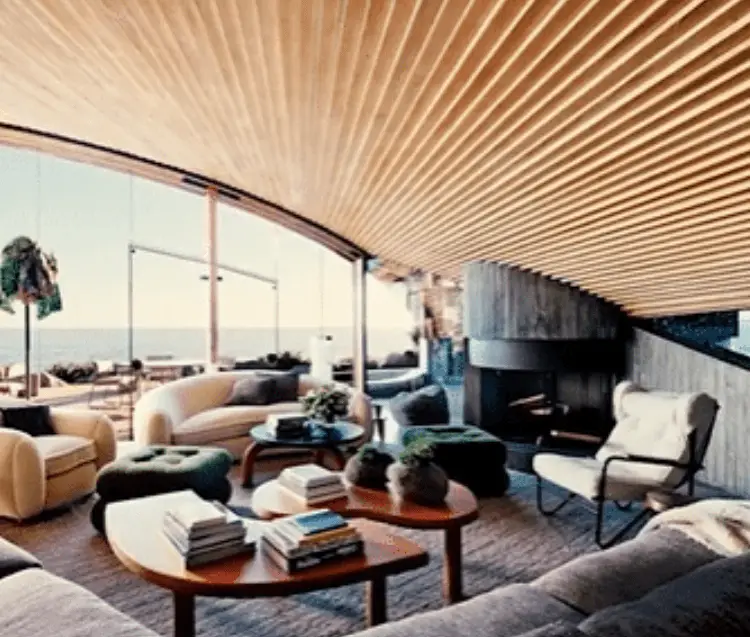 Main living area of Jayson Tatum's Newton, MA house (Source: ClutchPoints)
Where does Jayson Tatum live now?
Jayson currently lives at 79 Webster Park, West Newton MA, around 19 kilometers west of the home court of the Celtics. His residence is situated on the end of a dead-end street near a forested conservation area. His property consists of 2 separate land parcels that total up to half an acre. The main house, though, is a two-story structure with a livable space of up to 6,248-square-foot. And it's worth a whooping $4M.
Exterior area of Jayson Tatum's Newton, MA house (Source: Jayson Tatum's Instagram)
Jayson Tatum's House Interior
Based on reports, Tatum lives a semi-frugal life, considering that his mother currently handles his finances. His mom even gives him an occasional reminder of the price tag of some of his purchases. And that's because he and his mom agreed that Jayson would only live off his endorsement income and leave his Celtics salary in the bank for savings and investments.
Unique fireplace at Jayson Tatum's Newton, MA house (Source: ClutchPoints)
Despite the family's strict financial management strategy, Jayson still managed to enjoy a little luxury when he bought and furnished his home. These are just some of the interesting interior design features:
Custom-designed kitchen fitted with a granite waterfall island and wicker chairs. Pendant lights hang above the dining table. The storage drawers and cabinets are all painted white.
Kitchen area of Jayson Tatum's Newton, MA house (Source: ClutchPoints)
The master bedroom comes with its own fireplace.
The home's open floor plan gives the entire interior area an extra spacious look. Add to that the floor-to-ceiling glass windows, which offer a panoramic view of the surrounding forested landscape.
Jayson Tatum and his son, Deuce, twinning at his home in Newton, MA house (Source: Jayson Tatum's Instagram)
The living room is furnished with a wide range of seating options, such as couches, wingback chairs, and sofas. The ceiling is fitted with slatted timber. And Jayson opted to have wooden half-circle coffee tables.
Another living area features a metallic gray color scheme for its furnishings, flooring, and ceiling. Framed pictures and paintings are hung on one part of the textured gray wall. There's also an electric fireplace with a metallic gray frame.
Jayson Tatum's Newton, MA house living area following a neutral color scheme (Source: ClutchPoints)
Exterior Area of Jayson Tatum's Newton, MA Home
When viewed from a distance, Jayson's home looks lovely and elegant. During the summer, it shows off a rustic country home exterior vibe that coincides with the surrounding greenery. Meanwhile, during the winter, the home looks beautiful as its whitewashed exterior wall paint perfectly blends with the snow on the pavement and grass.
A small flight of stairs leads to the front door. The other striking outdoor features of the house are its covered portico, terrace, and dormer windows. Jayson also has his own hoops for his regular practices. Then, he also created a special basketball court for Deuce, his son.
Exterior View of Jayson Tatum's Newton, MA house (Source: Realtor.com)
The Neighborhood Vibe of Jayson Tatum's Home in Newton, MA
Newton, MA is a suburban-residential area. It boasts a family-friendly atmosphere and rich history, making it a perfect place to call home.
West Newton neighborhood where Jayson Tatum's Newton, MA house is located (Source: Codigo-Postal)
Cultural diversity is another thing to expect here. Two of the reasons for that are the neighborhood's excellent public school system and top-notch schools, which bring in students from around the world. The University of Massachusetts Amherst and Andover Newton Seminary at Yale Divinity School are two of the well-known educational institutions in Newton, MA.
Aside from its thriving economy, excellent schools, and friendly community, Newton is also famous for its tourism. Those who like outdoor adventures, such as fishing, canoeing, amusement rides, and pedal boating, can visit Norumbega Park and Crystal Lake. Those who love hiking can follow the walking trail at Upper Falls Greenway. Meanwhile, for the artsy and poetic, the Rose Art Museum is the perfect place to visit. The museum houses rotating exhibits and more than 8,000 contemporary and modern artworks.
As a child, Jayson grew up in a sports-oriented family. He grew up with athletes. Hence, it's not a surprise that his home is designed and furnished to accommodate his athletic needs, as well as the needs of his family.