Brooklyn Beckham, the globetrotting photographer and model, is always on the run, and his primary living space remains a mystery. However, his recent foray into the world of real estate in Beverly Hills has garnered considerable attention. Brooklyn and his fiancée, Nicola Peltz Beckham, initially purchased a house in Beverly Hills, only to sell it eight months later.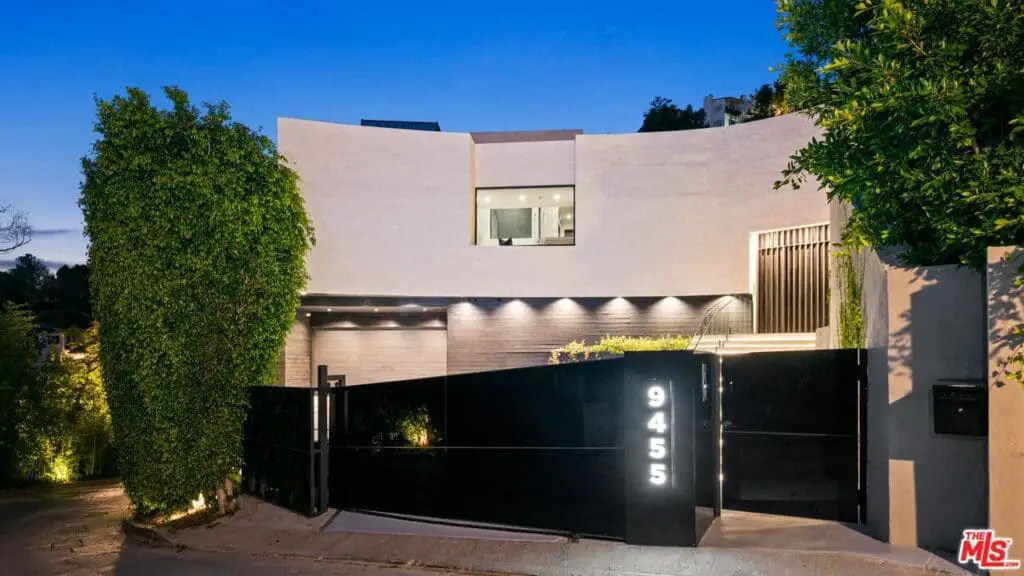 Brooklyn Beckham's Beverly Hills house
The couple's decision to part with their Beverly Hills home has left them with a tinge of regret, and there are whispers in the celebrity world that they may soon embark on the journey of acquiring a new property in Los Angeles. Until concrete information emerges about their new residence, let's explore the luxurious details of their former Beverly Hills abode.
Where Does Brooklyn Beckham Live Now?
The exact current location of Brooklyn Beckham's house is unknown, because his life has been marked by a constant sense of movement and change, making it challenging to pinpoint his exact residence. However, a notable chapter in his housing story unfolded in Beverly Hills. Brooklyn Beckham's former Beverly Hills house is located at 9455 Readcrest Dr, Beverly Hills, California.
This impressive 7,700 square feet estate was acquired at a remarkable price of $10.5 million. Featuring five bedrooms, six bathrooms, and described as an 'exceptional architectural sanctuary,' it is an exquisite testament to his refined taste.
Brooklyn Beckham's Beverly Hills House Interior
The interior of Brooklyn Beckham's house is a masterful blend of modern design and luxurious comfort. From the moment you step inside, you're greeted with a sense of opulence and sophistication. The decor style is sleek and minimalist, with a focus on clean lines and neutral tones. The entrance foyer exemplifies an open floor plan that connects the main living room, the kitchen, and the dining area.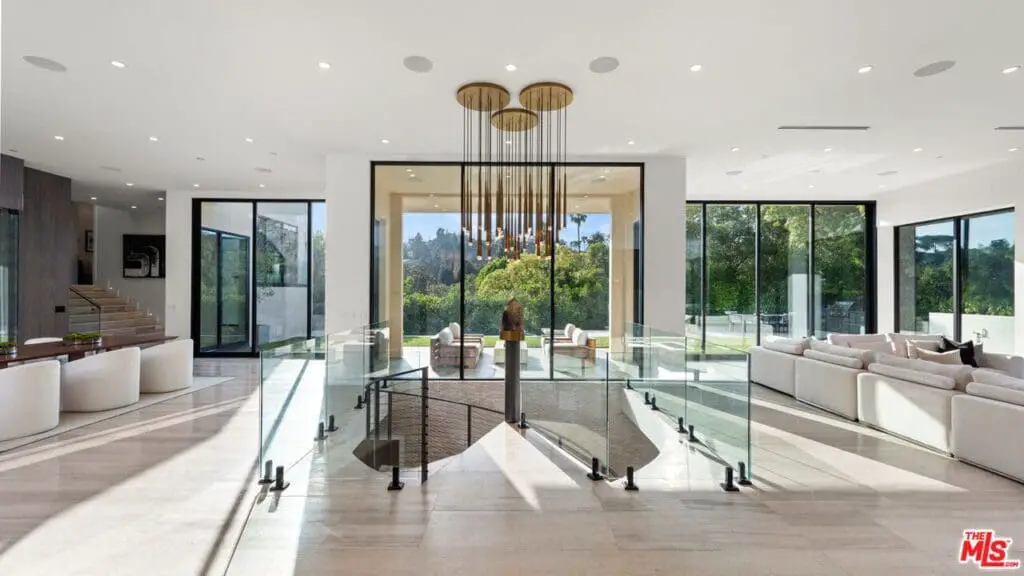 Brooklyn Beckham's entrance foyer
1.The Main Living Room
Embodying minimalist design principles, the modern living room features a curated furniture selection, including a spacious sectional sofa, a sleek coffee table, and chic accent chairs, all blending style and functionality for a harmonious space. Noteworthy is the glass railing overlooking the lower level, adding depth and intrigue. A stunning statement chandelier hangs from the high ceiling, accentuating the room's height. A cozy touch comes from the fireplace with black tile surrounding it.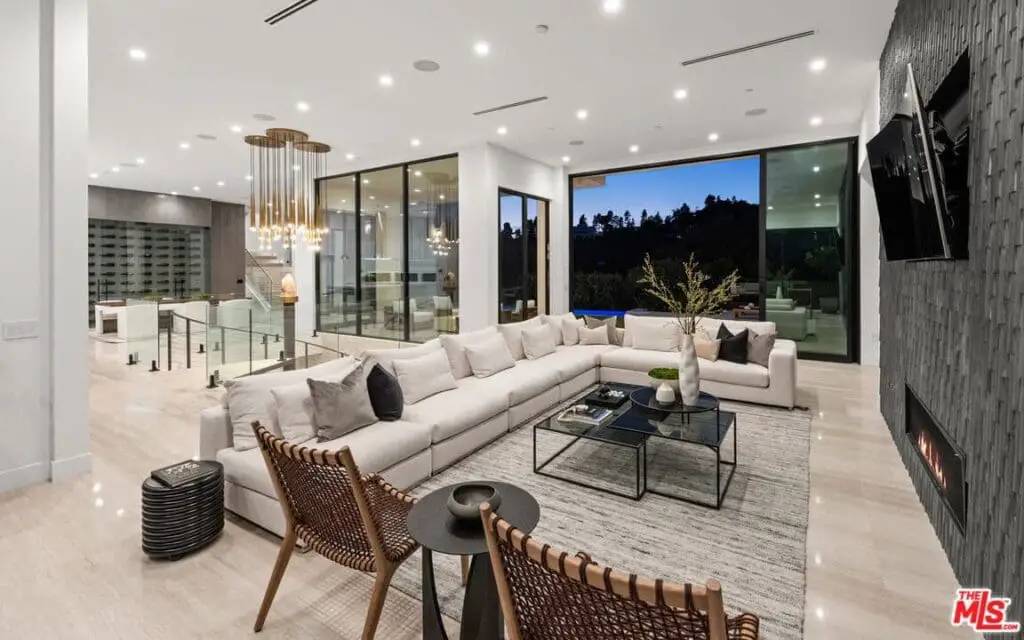 Brooklyn Beckham's main living room
2.The Kitchen
The glossy white kitchen with golden accents is a feast for the eyes. The spacious island, boasting a marble-topped waterfall edge and bar seating, takes center stage. The room's pristine design showcases white cabinets and countertops for a sleek, elegant look. A generous window frames the backyard, flooding the space with natural light and expanding its sense of openness.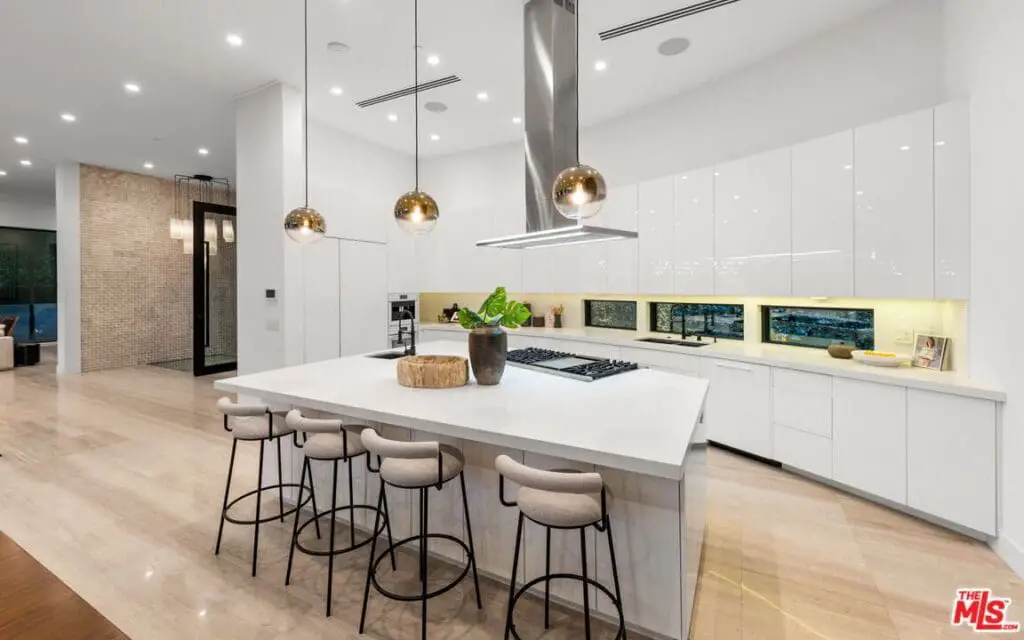 Brooklyn Beckham's kitchen
3.The Dining Area
Adjacent to the kitchen is the dining area, which houses a wooden table surrounded by white chairs. The light-colored wood flooring complements the furniture and enhances the room's brightness. The walls, painted white, reflect the natural light streaming in from the large window on the left, making the space feel open and airy. On the right, a wine rack adds a touch of sophistication and serves as a functional storage solution.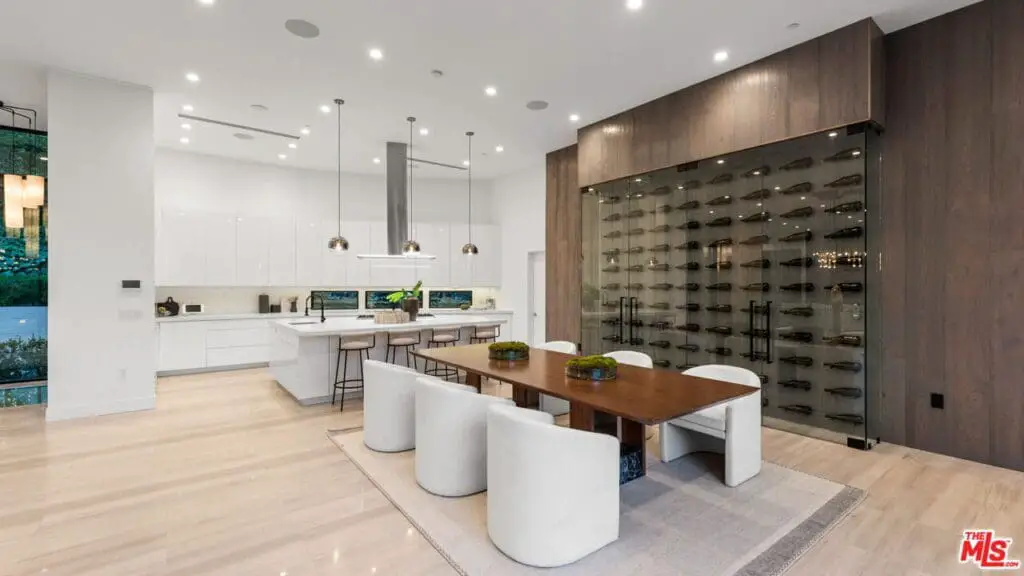 Brooklyn Beckham's dining area
4.The Master Suite
The master suite, comprising a living area and bedroom, exudes minimalist charm with a serene neutral palette. A generous window not only floods the space with natural light but also seamlessly connects to the balcony, blurring indoor-outdoor boundaries. Warm wooden flooring and a textured rug provide balance.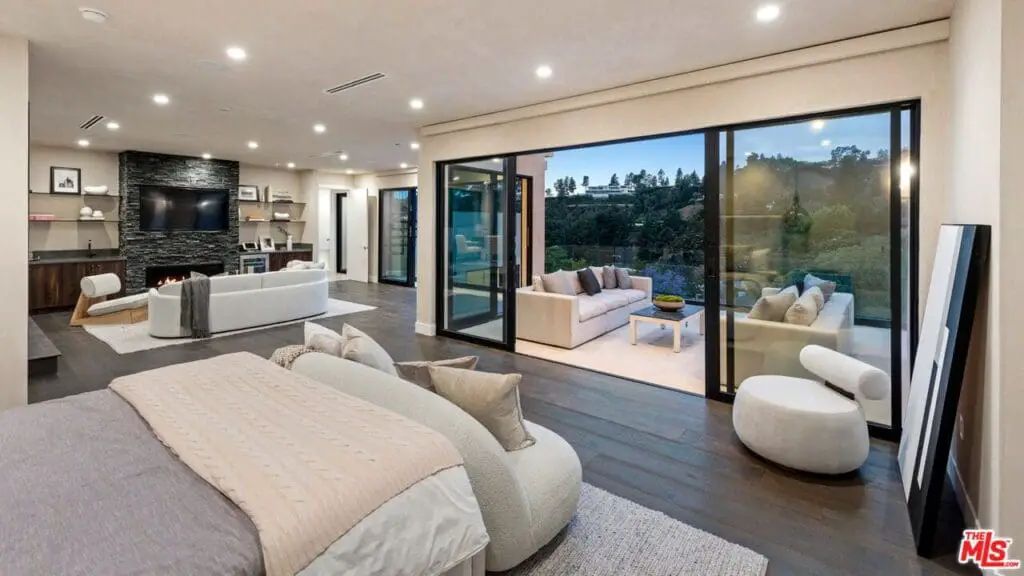 Brooklyn Beckham's bedroom
In the living area, an open layout enhances the spacious feel, with a contemporary, neutral theme featuring a large sectional sofa, coffee table, and rug. Each piece combines style and functionality, while a stone fireplace adds a cozy focal point.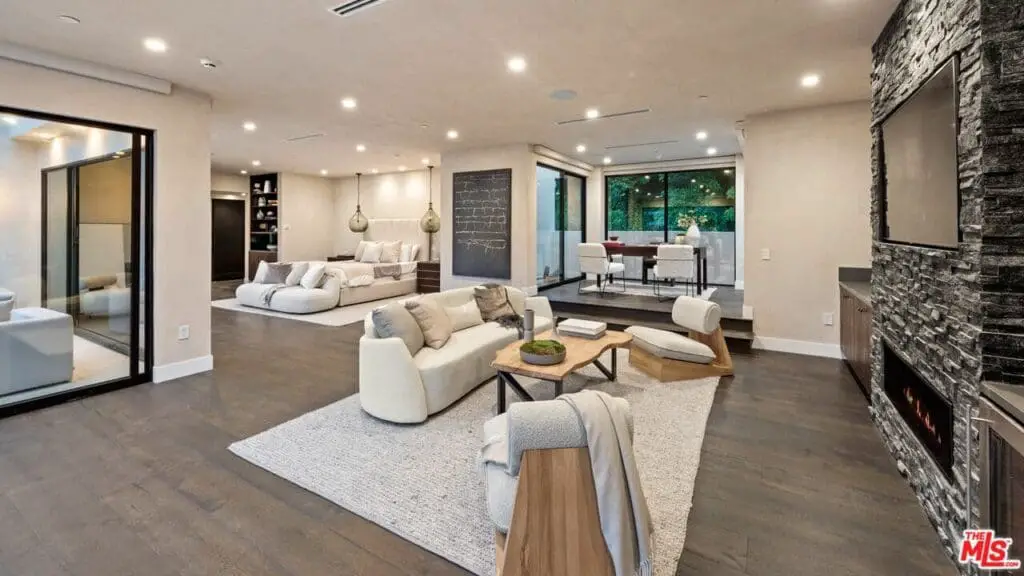 Brooklyn Beckham's master suite
5.Other Features
In addition, the house boasts a variety of amenities, including a well-equipped gym, a movie theater, a spa, and a game room.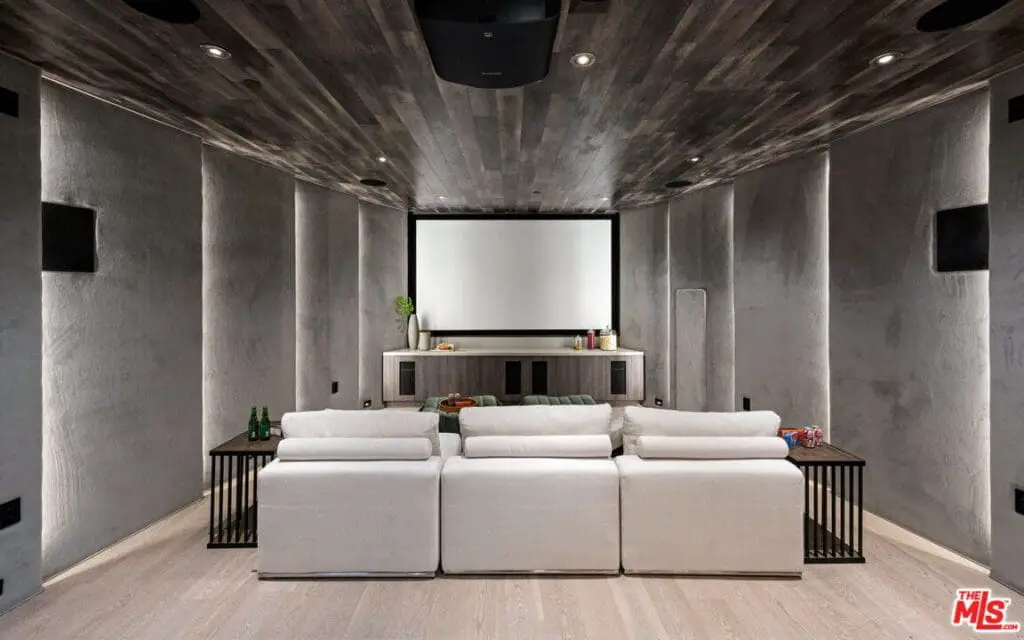 Brooklyn Beckham's movie theater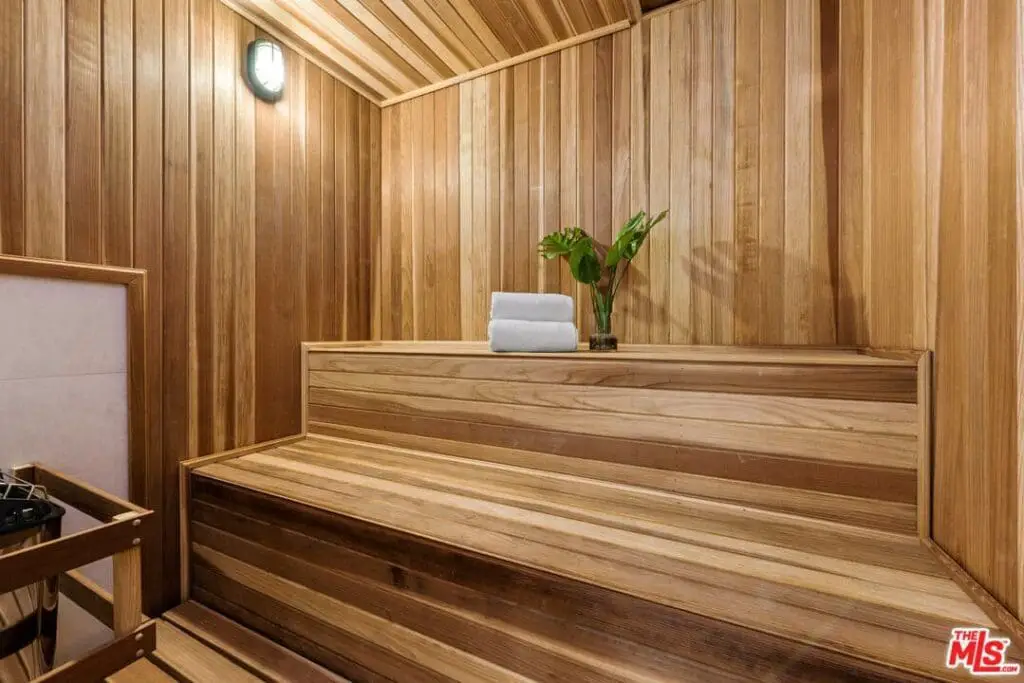 Brooklyn Beckham's spa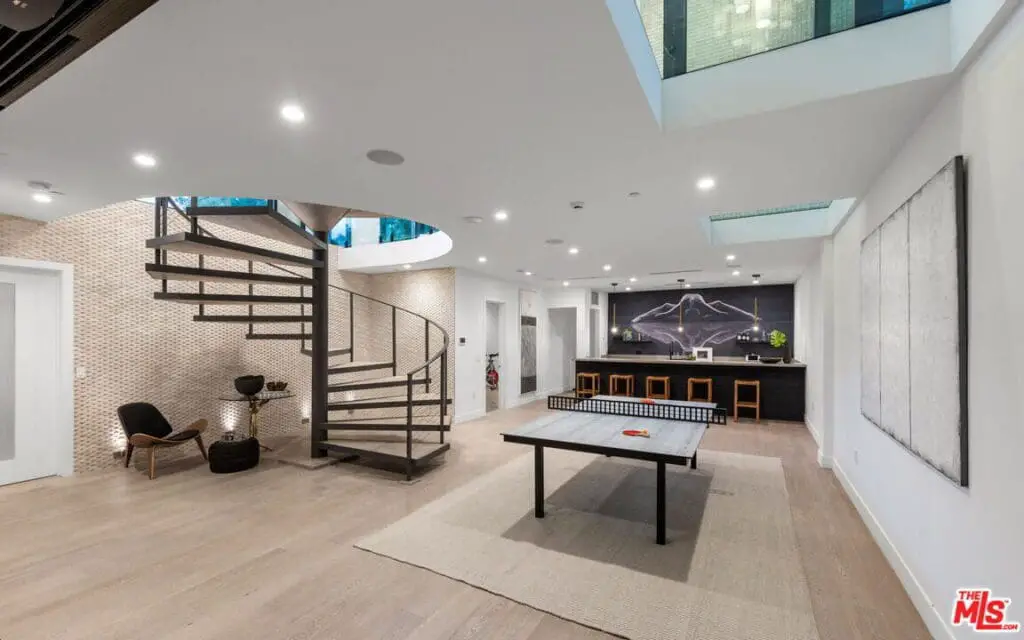 Brooklyn Beckham's game room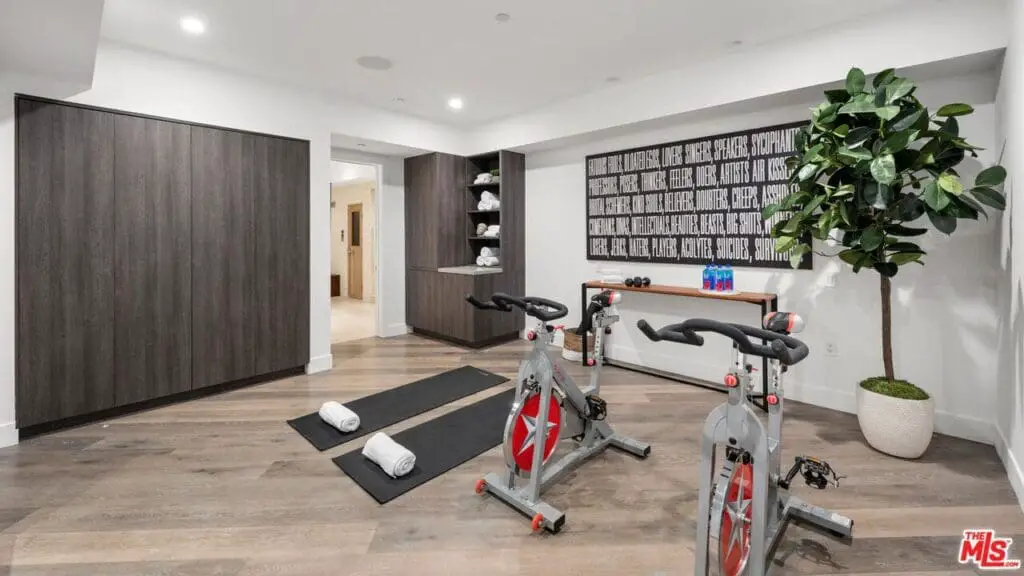 Brooklyn Beckham's gym
Brooklyn Beckham's House Exterior and Outdoor Area
Brooklyn Beckham's house, characterized by a flat roof and white walls, is a testament to minimalist design principles. Large, floor-to-ceiling glass windows dominate the structure, providing an unobstructed view of the house's interior and creating a seamless connection with the outdoors.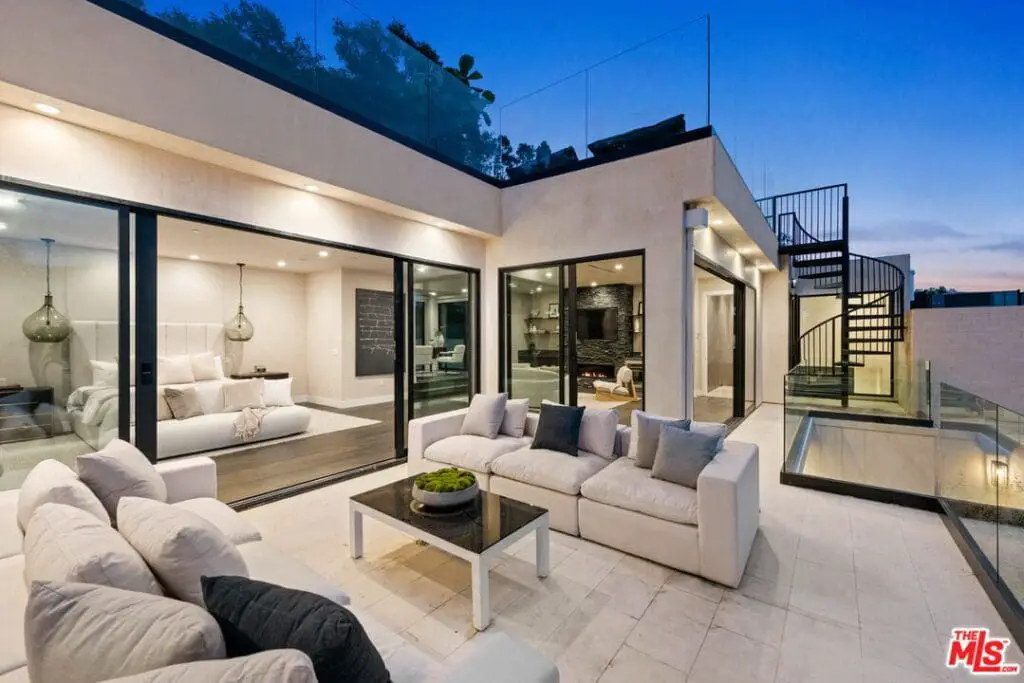 Brooklyn Beckham's balcony
The house features a small balcony on the second floor, offering a private outdoor space for the residents. On the ground floor, a patio extends the living space outdoors. This area is thoughtfully designed with a seating area and a fire pit, making it an ideal spot for relaxation or social gatherings.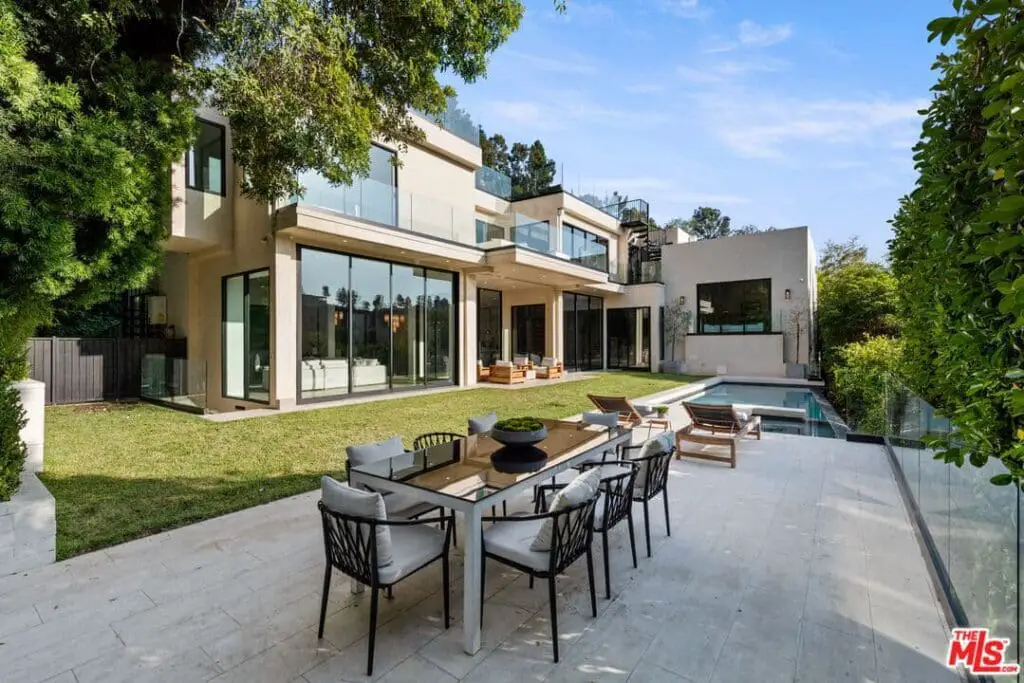 Brooklyn Beckham's outdoor lounge area
One of the most striking features of the house is the pool that surrounds the patio, adding a sense of luxury and tranquility to the space. The house is nestled amidst trees, providing a sense of privacy and a connection with nature. In the background, the cityscape offers a contrasting view, reminding us of the house's urban context.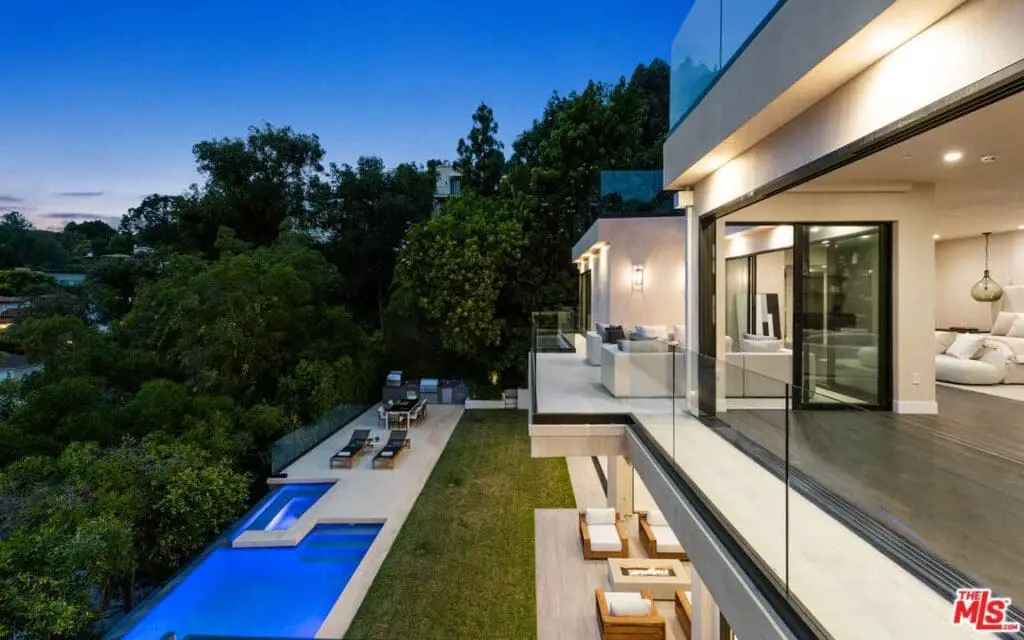 Brooklyn Beckham's pool
Brooklyn Beckham's Neighborhood
Brooklyn Beckham's former Beverly Hills residence was nestled in a neighborhood known for its exclusivity and glamour. While Brooklyn and Nicola Peltz Beckham resided there, their neighbors included notable figures such as Rich Eisen, Paula Wagner, and Bette Midler. Living in such an esteemed company is a testament to the allure of this posh area.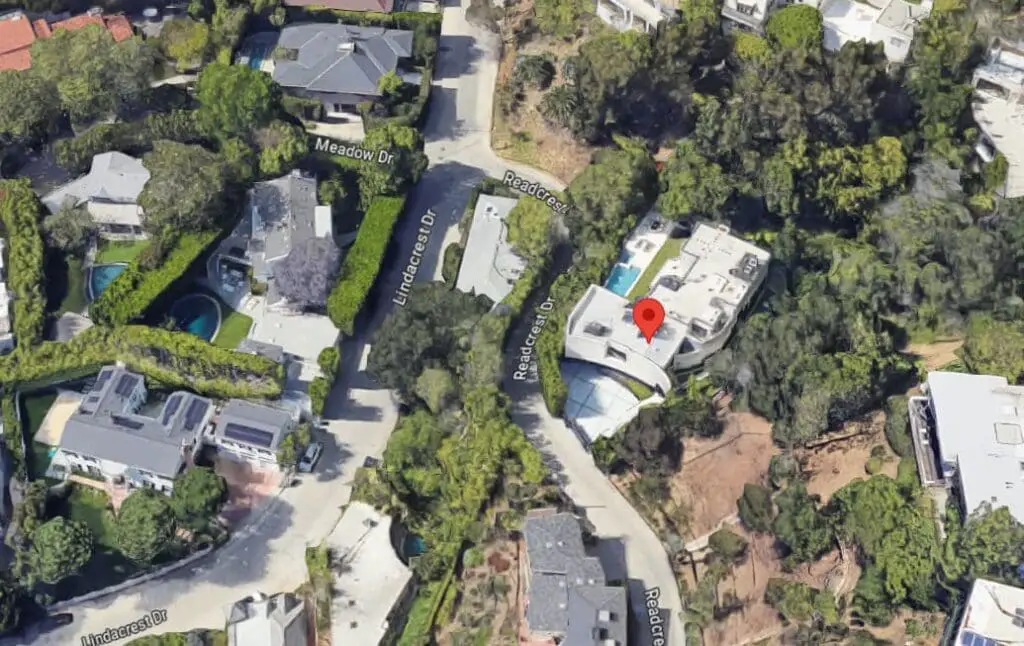 Brooklyn Beckham's neighborhood
Other Houses Owned by Brooklyn Beckham
While this article primarily focuses on Brooklyn Beckham's Beverly Hills residence, it's worth noting that the Beckham family has owned multiple properties worldwide. These include houses in London, the Cotswolds, and Miami, among other locations.