Bruce Willis' house in the exclusive neighborhood of Brentwood Park, Los Angeles, is a true testament to luxury and sophistication. The iconic actor has graced our screens for decades with his charismatic performances in action-packed blockbusters and unforgettable roles. While he's well-known for his on-screen heroics, many of us are curious about his off-screen life, particularly his residence. Today, we'll take you on a tour of Bruce Willis' house in the exclusive neighborhood of Brentwood Park, Los Angeles.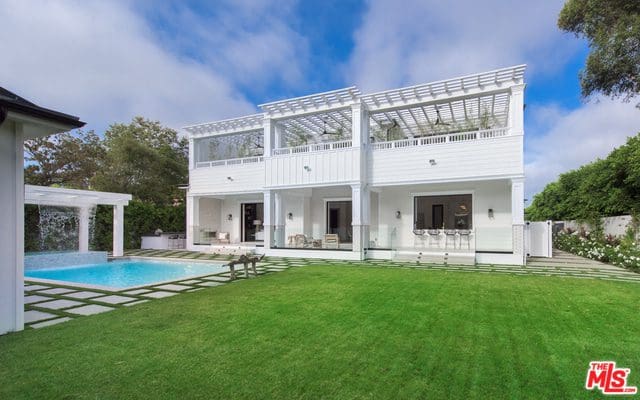 Bruce Willis' house
Where Does Bruce Willis Live Now?
Bruce Willis lives at 107 N Cliffwood Ave, Los Angeles. He purchased this stunning property in 2019 for a jaw-dropping price of $9.8 million. With a massive 13,048 square feet of living space, this house boasts seven bedrooms and twelve bathrooms, providing ample room for Willis and his family to enjoy. Nestled on a spacious lot of approximately half an acre, this magnificent mansion offers both privacy and opulence, making it a true Hollywood gem.
Bruce Willis' Contemporary House Interior
Now, let's dive into the heart of the matter – the interior of Bruce Willis' house. Passing through the threshold, the grand foyer that features an elegant, curving staircase leading to a second-floor balcony, welcomes guests to a world of luxury hidden behind closed doors. The high ceiling hosts an exquisite chandelier, adding elegance and serving as the room's focal point. Light wood flooring and white walls create a clean, minimalistic look, highlighting the staircase and chandelier.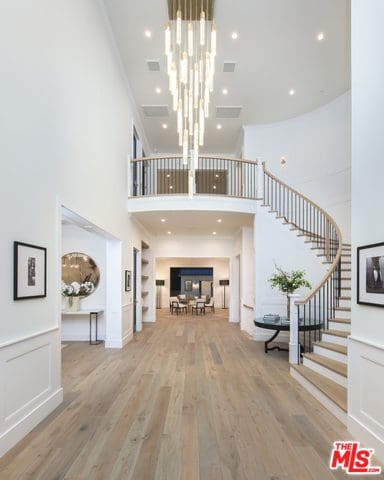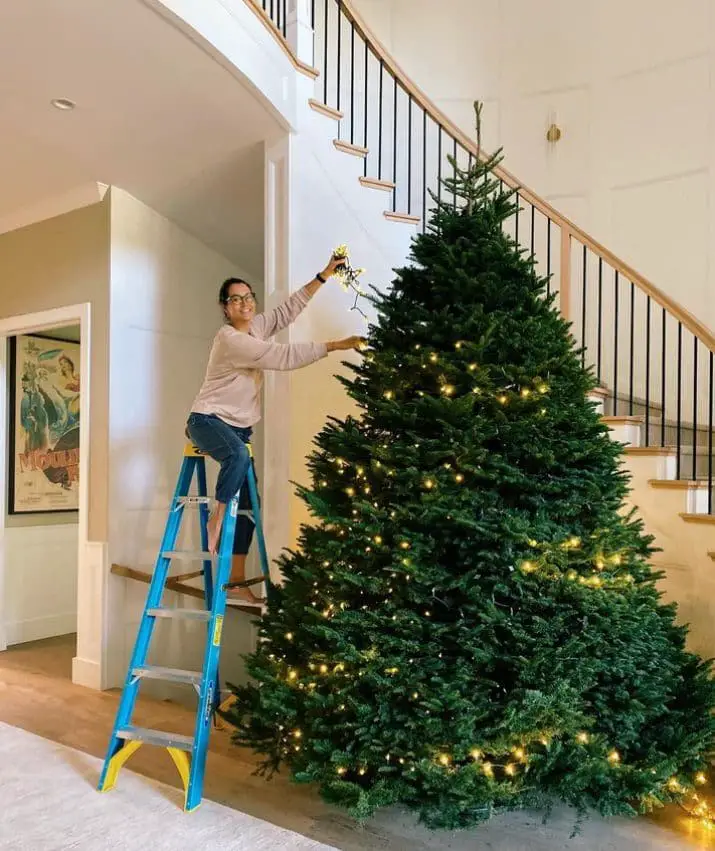 Bruce Willis' foyer
The main living room boasts a spacious, open feel with a high ceiling. A luxurious white marble fireplace stands as a striking centerpiece, while sleek black bookshelves create a bold contrast in this predominantly white room. Furniture in white with black and metallic accents maintains the minimalist theme, and a large area rug adds comfort and texture. The light wood floor and white walls enhance the room's brightness, reflecting natural light.
Bruce Willis' main living room
Bruce Willis' kitchen seamlessly combines modern design with a hint of retro charm. The white marble countertop and backsplash add luxury and brightness to the space. Rich dark green cabinets create a captivating contrast, bringing depth and intrigue to the room. A spacious island with a dark wood base and a white countertop serves as both a generous workspace and a casual dining area with the inclusion of barstools.
Bruce Willis' kitchen
Bruce Willis has converted another living space into a home school setup for his children. The room features a white wall, creating a versatile backdrop for the vibrant elements within. A cozy sofa with colorful pillows offers comfort and a splash of color. A rug, echoing the pillow hues, anchors the space while adding warmth and texture. The wall is adorned with his kids' paintings, infusing an artistic and personal touch. A shelf serves as a display area for decorative items, enhancing the room's cozy ambiance.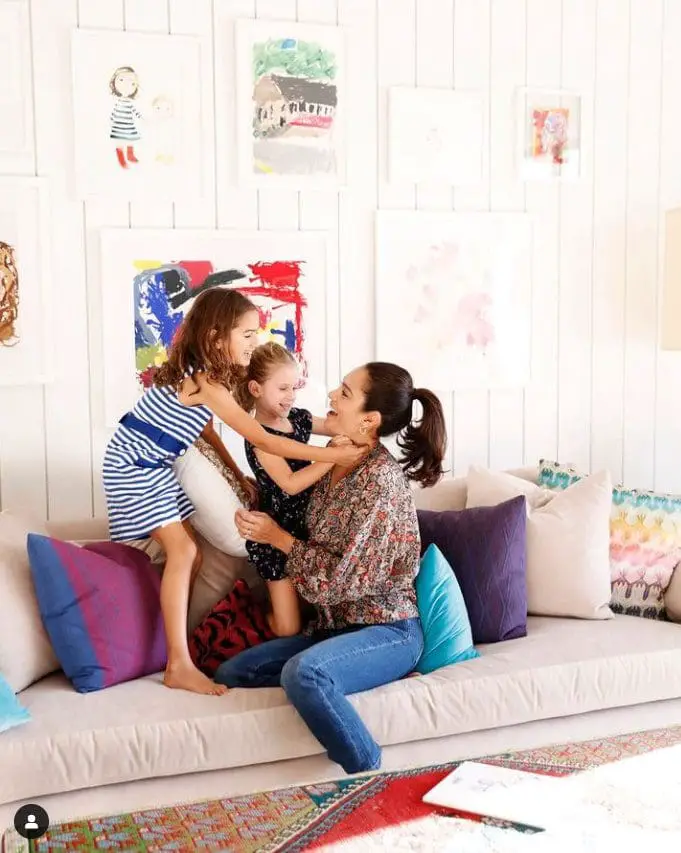 Bruce Willis' home school setup
In the master bedroom, modern luxury takes center stage. It features a large bed that promises comfort, and a white sofa that adds to the room's chic aesthetic. A black fireplace stands out against the white backdrop, its marble top lending a touch of sophistication. Built-in shelves adorn the wall, decorated with various objects that reflect the occupant's personal taste. These shelves not only offer storage solutions but also serve as a display for decorative items, adding character to the room.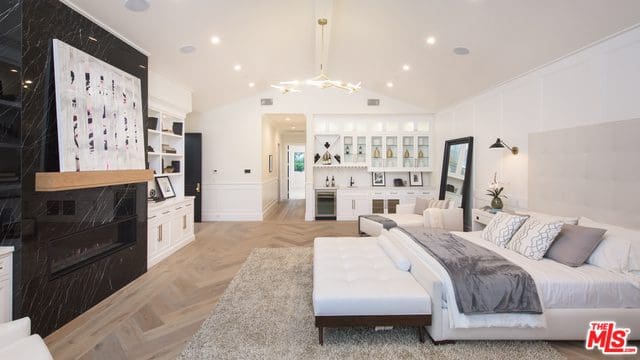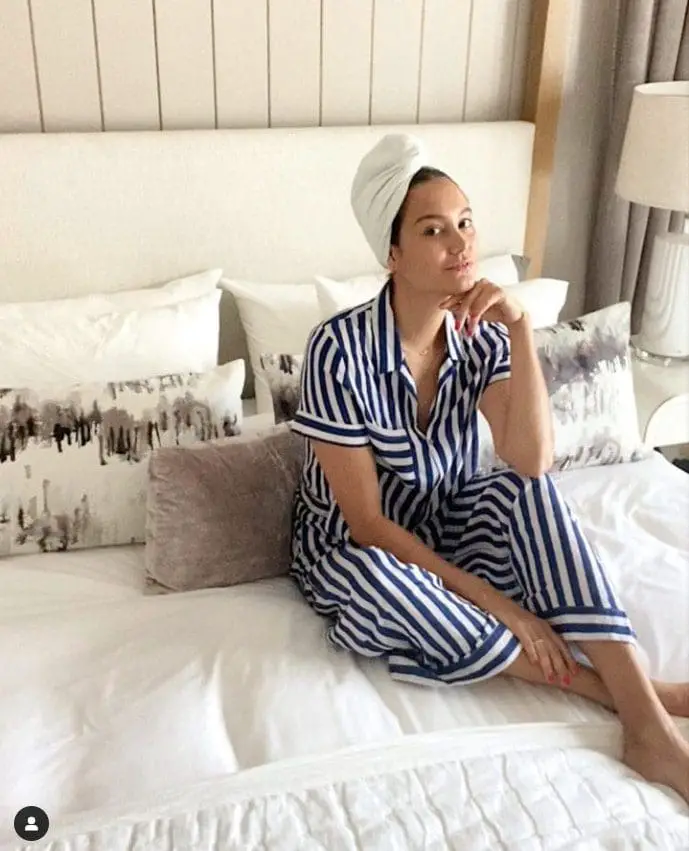 Bruce Willis' master bedroom
The lower floor of the house is a playground of amenities, including a gym, a plush home theater, and a hidden gem—an indoor swimming pool, accompanied by a sauna and a steam room for those rare rainy Los Angeles days.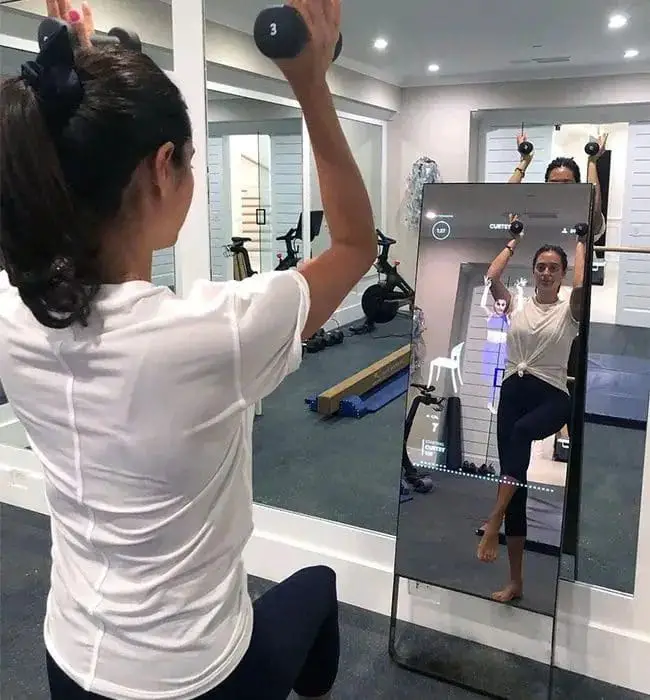 Bruce Willis' gym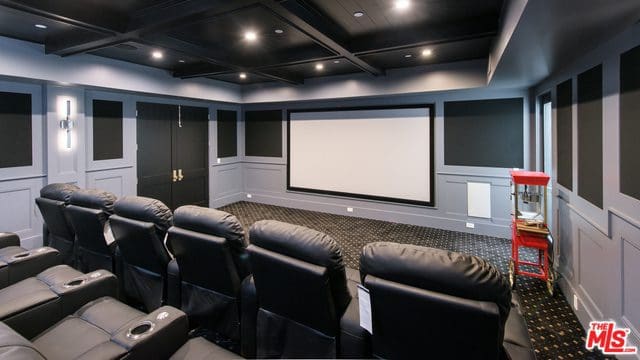 Bruce Willis' movie theater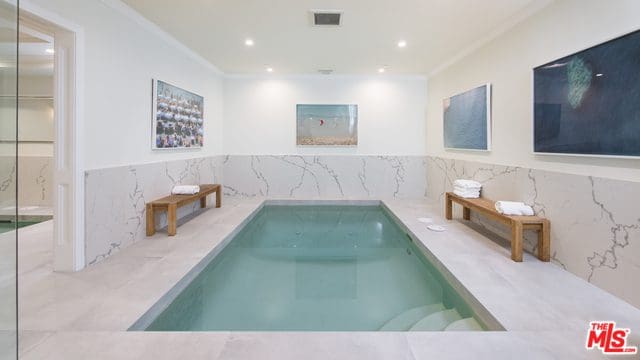 Bruce Willis' indoor pool
Bruce Willis' House Outdoor Area
Beyond the interiors, Bruce Willis' Brentwood Park residence features an equally impressive outdoor area. The entrance exudes subtlety and elegance with double-heighted glass doors that welcome visitors, adorned with tasteful decorations during the festive season. Symmetrical, perfectly pruned shrubbery flanks the entrance.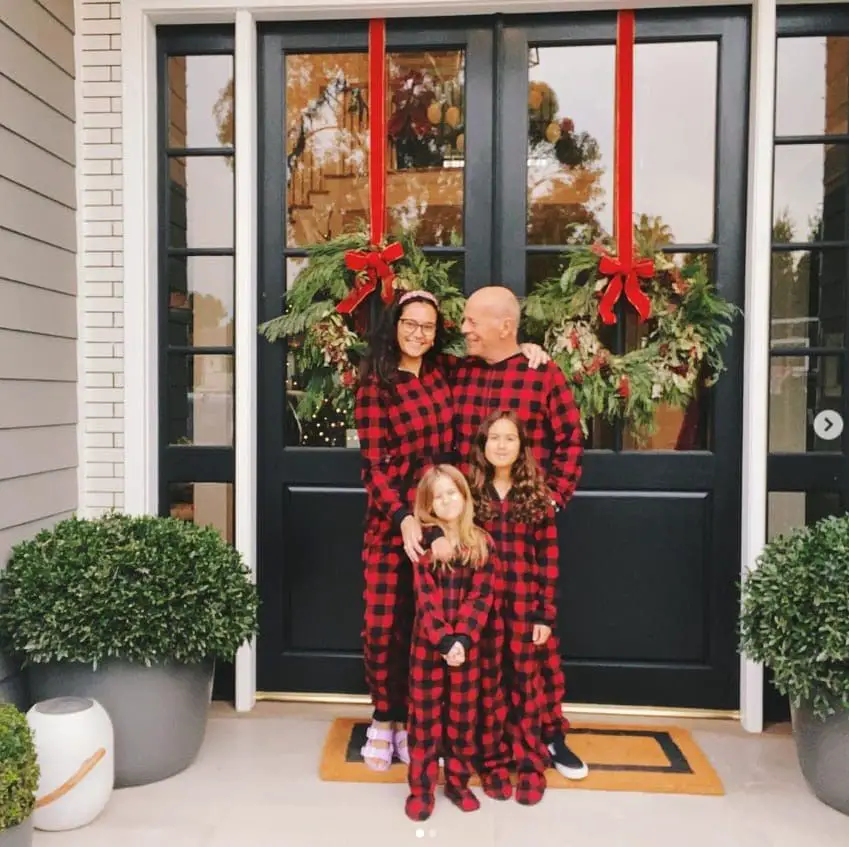 Bruce Willis' entrance
The beautifully paved driveway, discreetly secured by electric gates, was revealed in a candid photo shared by the star's wife, Emma. A basketball hoop tucked in a corner showcases the family's dedication to recreation and leisure. The estate offers two cabanas, a barbecue area, a spa, and a pool, all surrounded by numerous alfresco dining areas.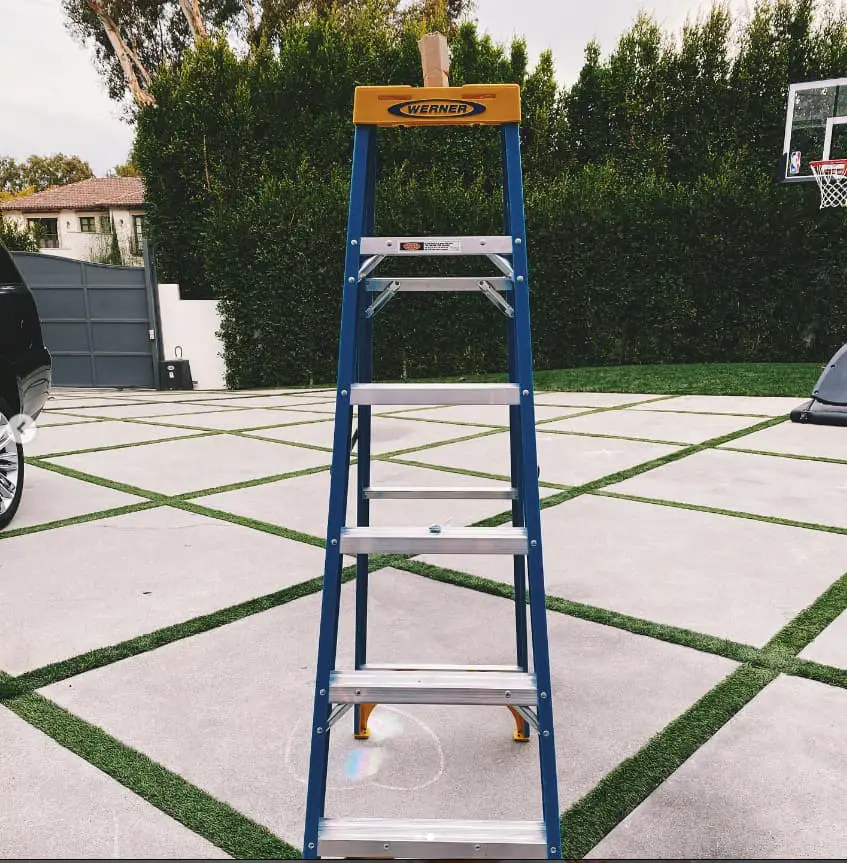 Bruce Willis' outdoor basketball hoop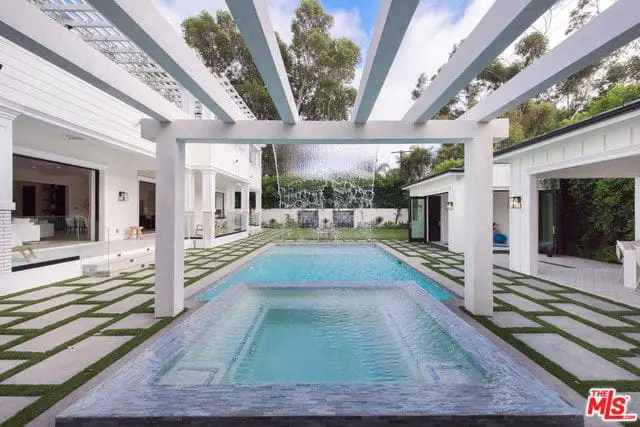 Bruce Willis' pool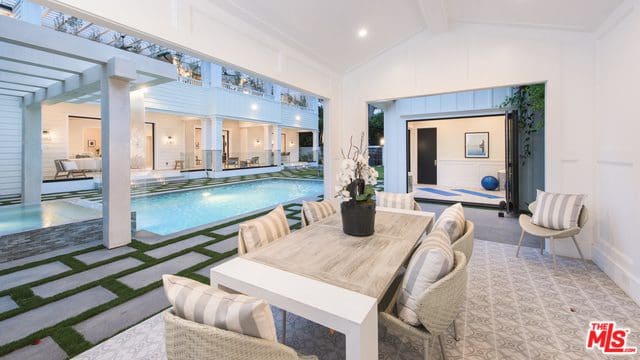 Bruce Willis' outdoor sitting area
Bruce Willis' Neighborhood
Brentwood Park is a highly sought-after neighborhood in Los Angeles, known for its exclusivity and serene environment. Many other celebrities call this neighborhood home, seeking the tranquility and privacy it provides. While we can't pinpoint the exact neighbors, it's no secret that Brentwood Park has attracted some of Hollywood's biggest stars.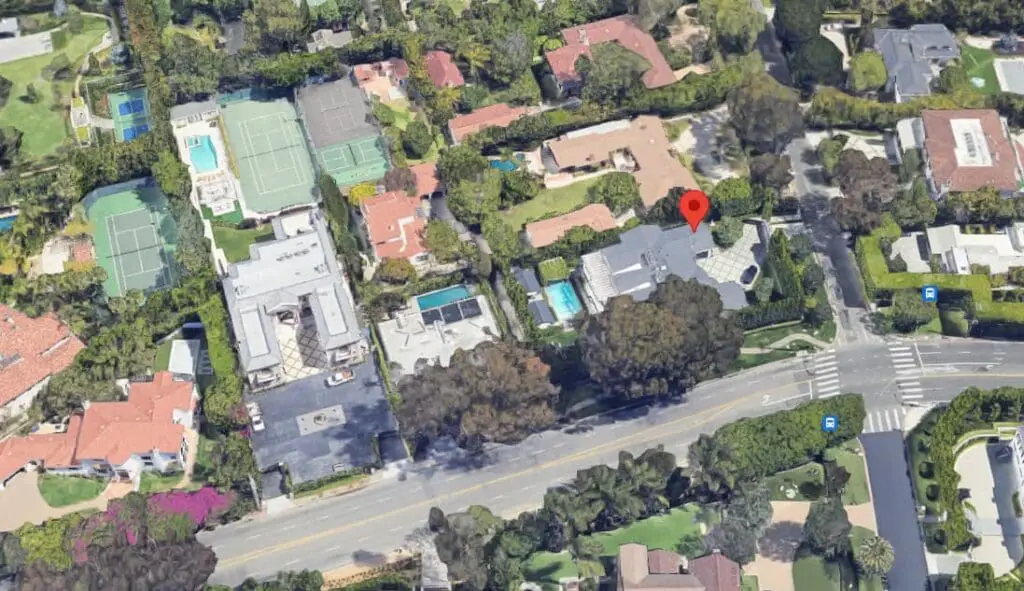 Bruce Willis' neighborhood
Other Houses Owned by Bruce Willis
While our primary focus has been on Bruce Willis' Brentwood Park home, it's worth mentioning that the Hollywood icon has spent several years in the real estate market, selling nearly $65 million worth of luxury properties to focus on life with his family in California.
Bruce Willis and his wife, Emma Heming, made headlines in December 2019 when they sold their Westchester, New York estate for $7.66 million, taking a notable loss of $4.34 million from their initial purchase of $12 million in 2014.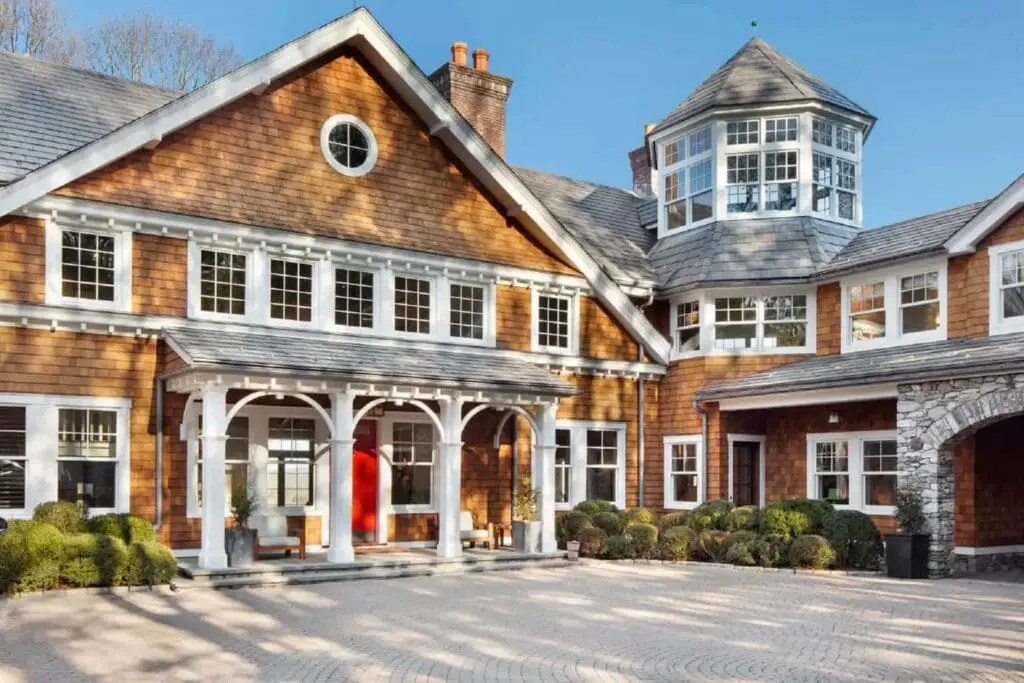 Bruce Willis' Westchester house
In 2018, Willis' bid farewell to his Central Park West duplex for $17.75 million and downsized to a smaller NYC apartment near Lincoln Center. The same year, he also sold his Sun Valley, Idaho mountain house for $5.5 million, setting a record for the area, despite initially listing it for $15 million.
In 2019, the couple sold their Turks and Caicos compound for $27 million, showcasing the allure of Caribbean real estate, even though it was listed at $33 million initially. In 2021, Willis sold a plot of land on Parrot Cay in Turks and Caicos for $6 million.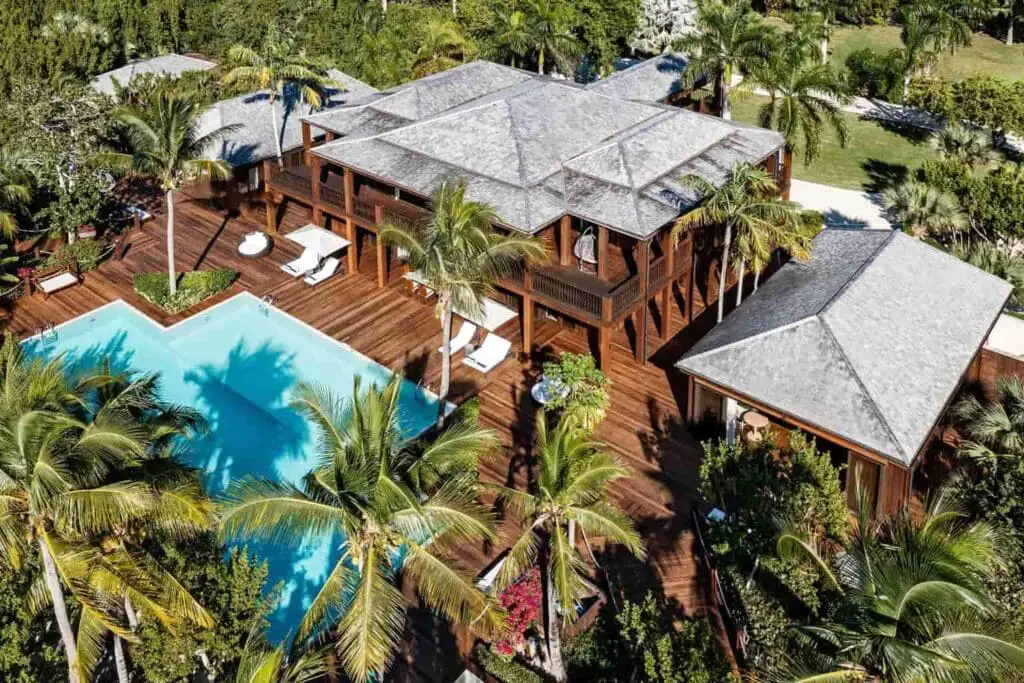 Bruce Willis' Turks and Caicos house