Jason Aldean's house, nestled in the heart of Tennessee, is a sprawling property that reflects his success in the music industry. Beyond the spotlight and the stage, Aldean leads a remarkable life, and a significant part of that is his stunning house in the picturesque state of Tennessee. Today, we will take you on a virtual tour of Jason Aldean's magnificent house, offering a glimpse into the life of this celebrated artist.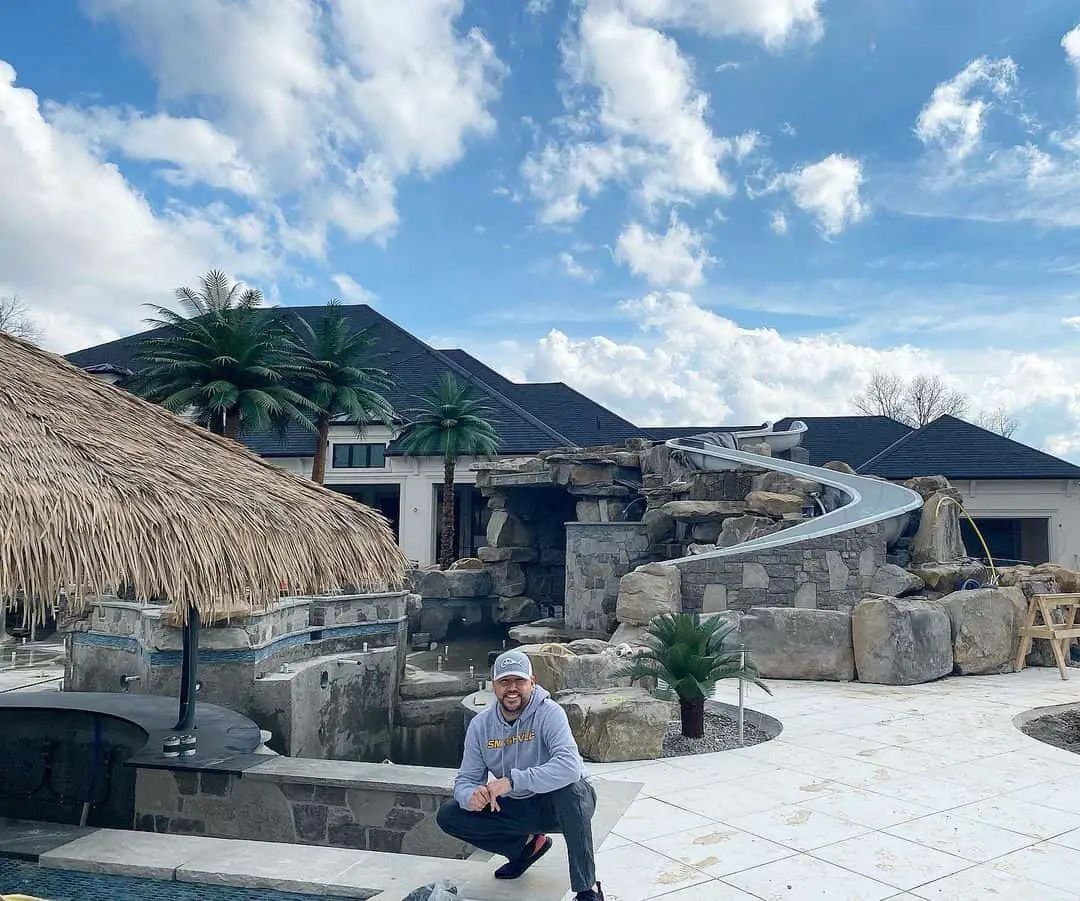 Jason Aldean's house
Where Does Jason Aldean Live Now?
Nestled in the heart of Tennessee, Jason Aldean acquired this remarkable estate in June 2020, making it his own at an impressive purchase price. This luxurious residence boasts six bedrooms and six bathrooms, and spans an expansive 8,900 square feet. With such grandeur, it is no surprise that this house is a true reflection of Jason Aldean's soaring net worth and illustrious career.
Exploring Jason Aldean's Interior
Step inside Jason Aldean's majestic mega-mansion, and you'll find yourself immersed in a symphony of luxury and refined taste. The grand entryway welcomes guests with resplendent hardwood floors, setting the stage for the opulence that awaits within. The living space is one cozy room decorated with art pieces and photographs. There is a blue couch that sits against the wall with white pillows scattered across it. There are chandeliers that make this space a unique and luxurious area.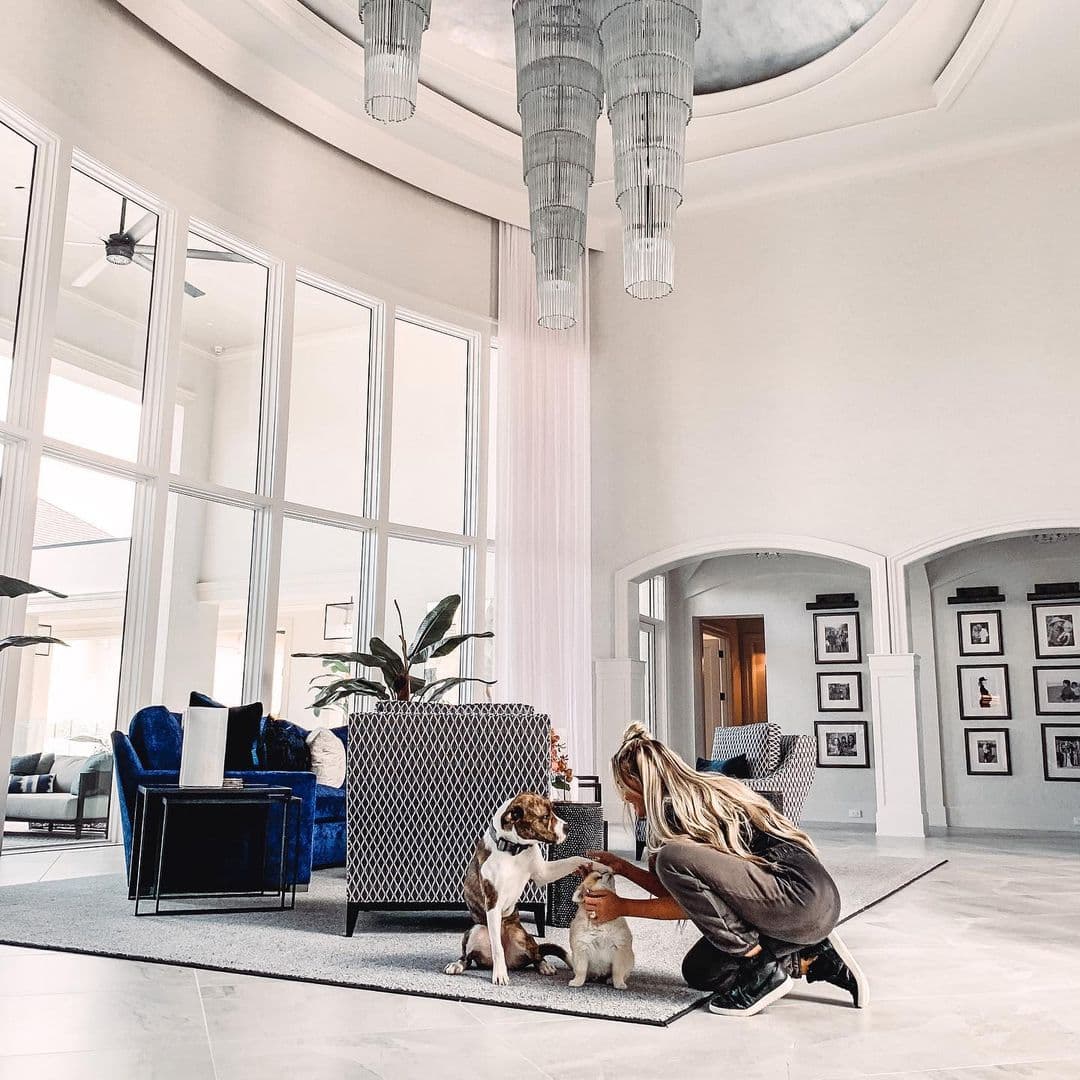 Jason Aldean's living area
One of Jason Aldean's rooms in his living area has a grey couch and a fireplace decorated with garland. Also, there is an artwork hung up on the wall and the walls are covered in nude tiles.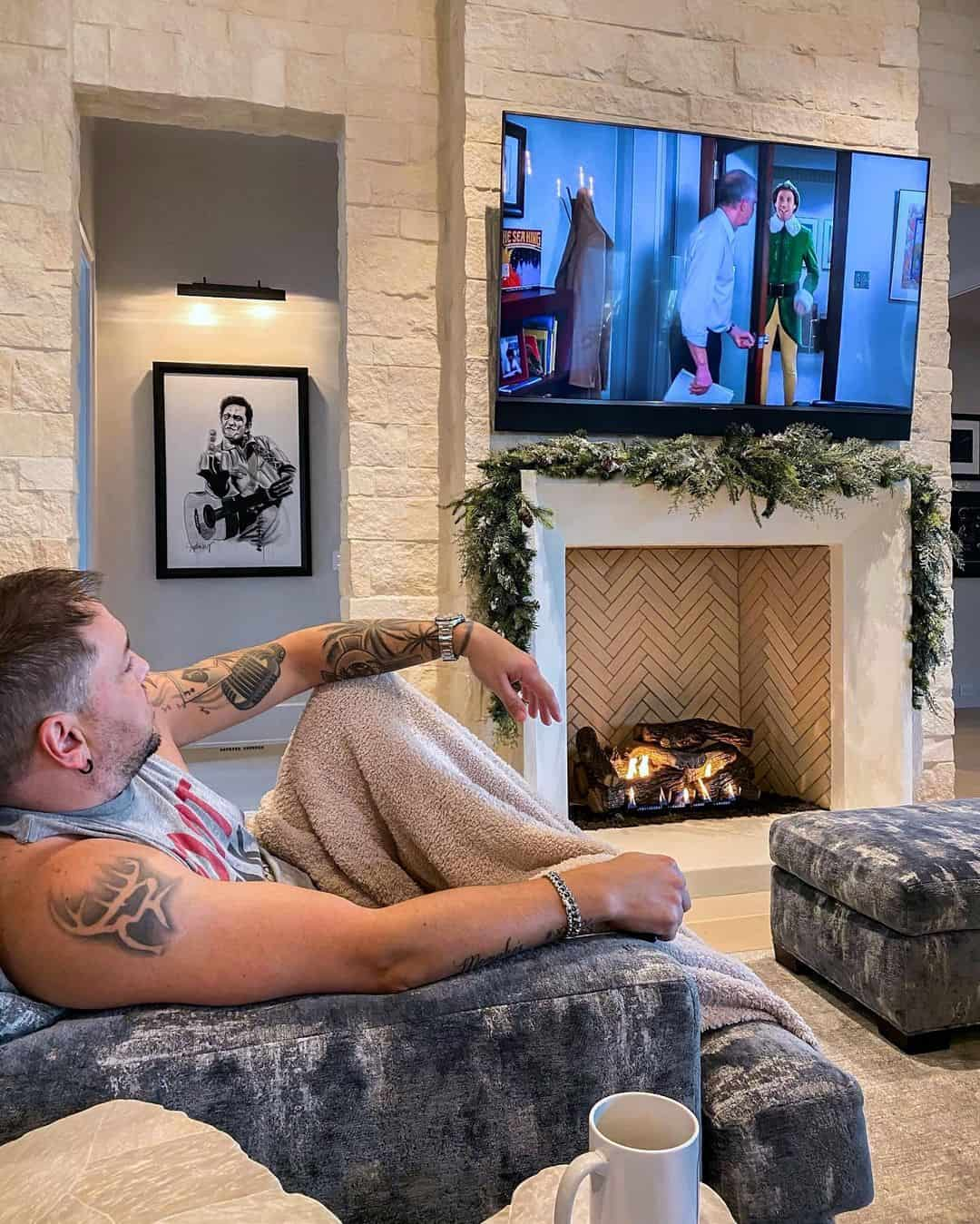 One of Jason Aldean's rooms
The walls of Jason Aldean's kitchen are painted white, and the floor is covered in beige laminate flooring. In the center of the kitchen there is an island with several bar stools around it, all upholstered in blue fabric. Above this area hangs a chandelier made up of multiple black tubes that provide ambient lighting to the space. On top of the island sits a bouquet of flowers on top of a small vase, adding some color to the otherwise neutral palette. There are also several drawers and cupboards along each wall for storage purposes as well as home appliances such as ovens and refrigerators tucked away neatly into their respective corners. Overall, this kitchen provides an inviting atmosphere perfect for entertaining guests or simply enjoying meals at home with family members.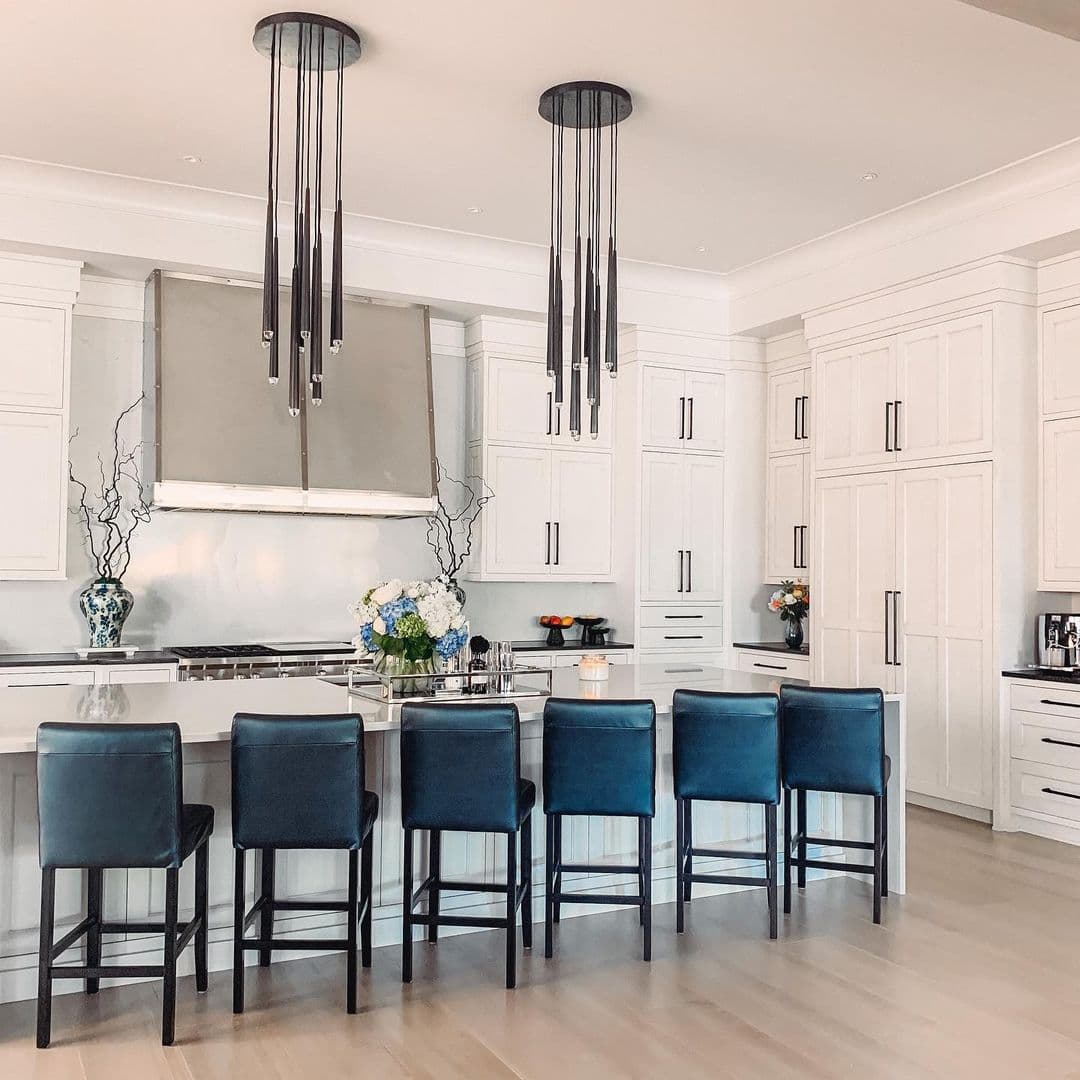 Jason Aldean's kitchen
The cozy bedroom in Jason Aldean's house has a white bed frame and mattress, surrounded by various pillows and linens. A blue duvet cover is draped over the bed, adding a splash of color to the room. Above the bed hangs an ornate chandelier with many glass tubes that hang from the ceiling. Altogether, this bedroom provides an atmosphere that is both comfortable and stylish for anyone who enters it!
Jason Aldean's bedroom
With complete suites for their children, a two-story closet showcasing Brittany's impeccable fashion sense, and an in-home spa for relaxation, the interior offers a haven of comfort and indulgence for the Aldean family and their fortunate guests.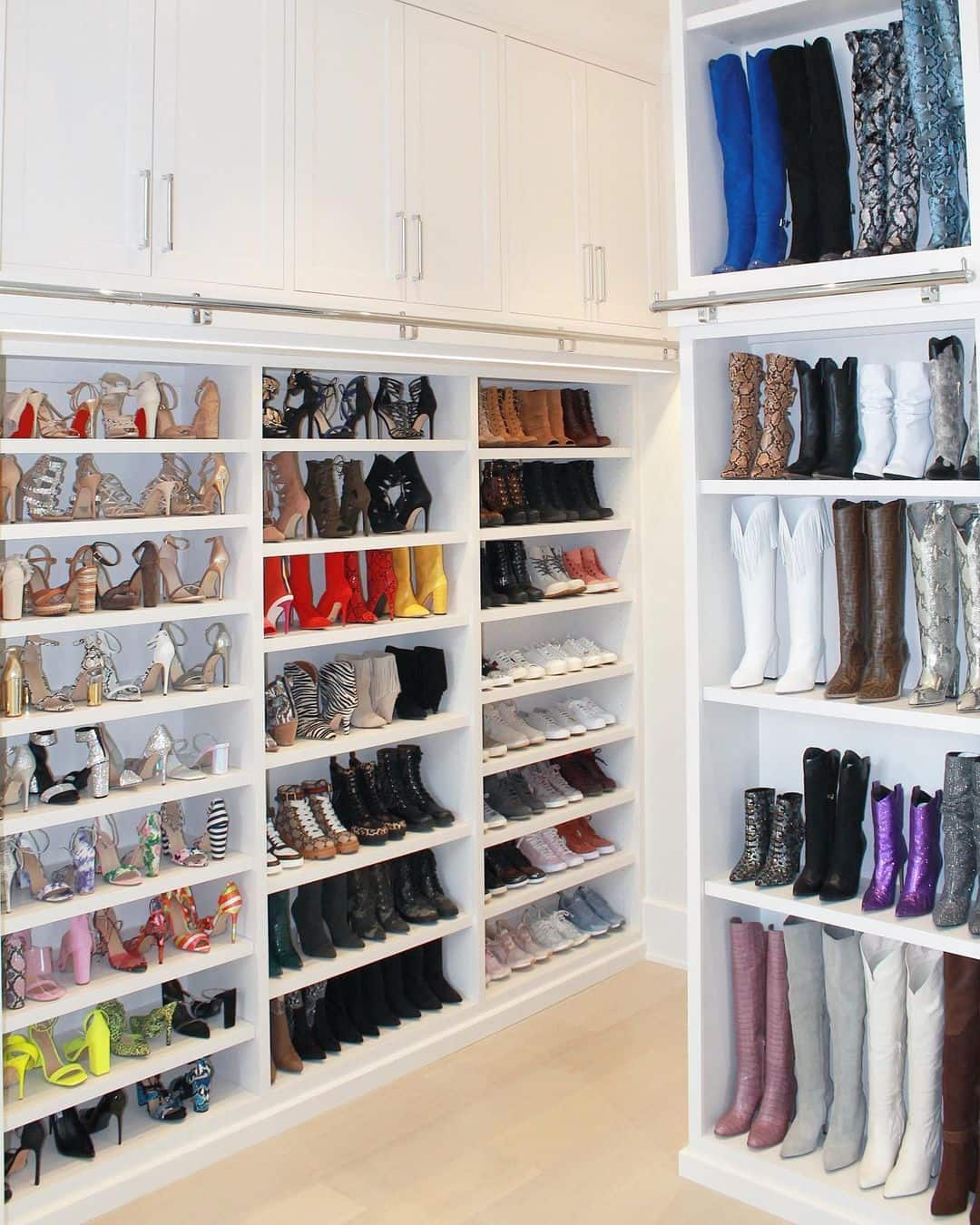 Jason Aldean's wife's closet
Jason Aldean's room for his children
A Look at Jason Aldean's Outdoor Area
Step into the expansive outdoor area of Jason Aldean's rural paradise, and nature's embrace unfolds in breathtaking splendor. Surrounding the majestic mansion, the picturesque landscape features lush pastures bordered by thick woods, creating a serene and inviting atmosphere.
Jason Aldean's house
At the heart of this outdoor sanctuary lies a stunning swimming pool set into travertine terracing, providing a refreshing oasis on sunny days. An impeccably designed outdoor kitchen invites al fresco dining and gatherings, where friends and family can savor delicious meals amid the beauty of nature. As the sun sets, a cozy fire pit becomes the gathering spot for sharing stories and creating cherished memories under the starry night sky.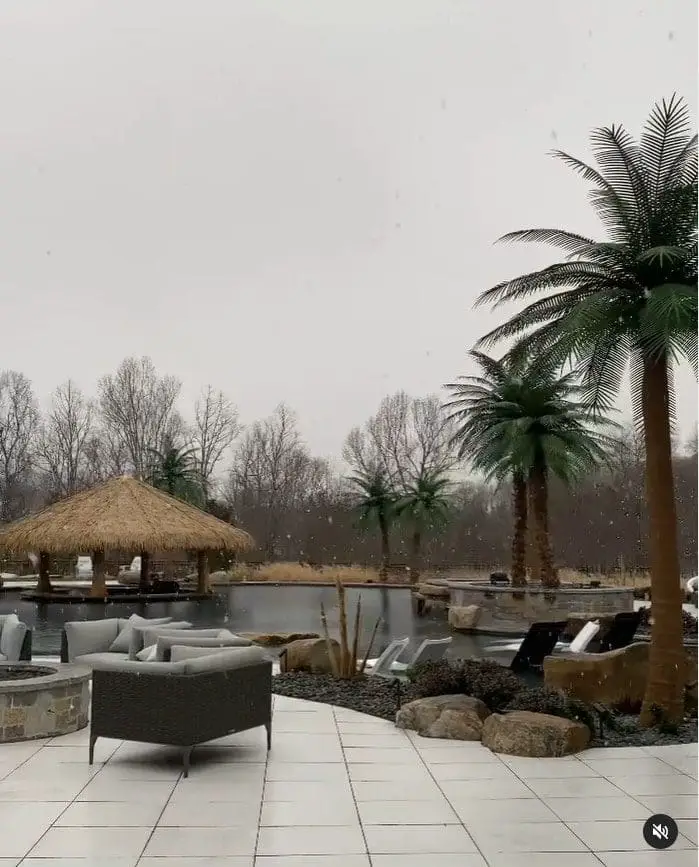 Jason Aldean's pool
To embrace an active lifestyle, a basketball court awaits for spirited games and friendly competitions, catering to the athletic interests of the Aldeans and their guests. As the rhythm of country life blends seamlessly with the beauty of the surroundings, this outdoor haven ensures unforgettable moments of joy, relaxation, and connection in the embrace of nature's splendor.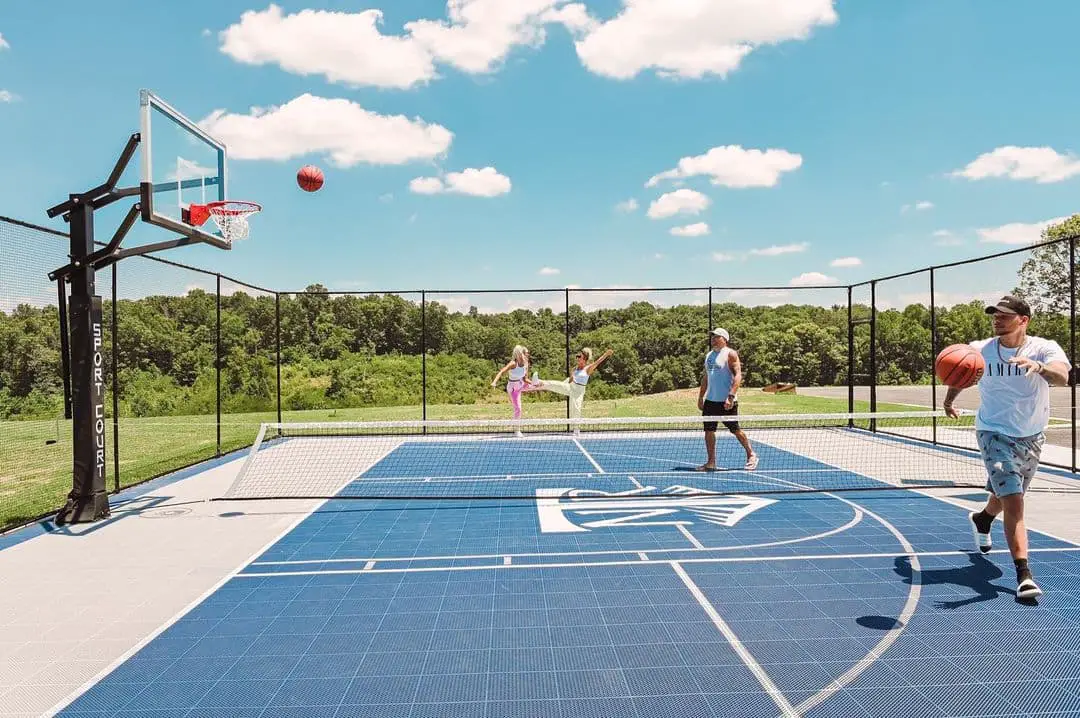 Jason Aldean's basketball court
Jason Aldean's Neighborhood
Nestled within an exclusive and coveted neighborhood, Jason Aldean's house finds itself in the company of other celebrities and accomplished individuals. This area is a magnet for stars seeking privacy and tranquility, away from the hustle and bustle of the city. While we won't disclose the specific names for privacy reasons, you can rest assured that Aldean is in an esteemed company.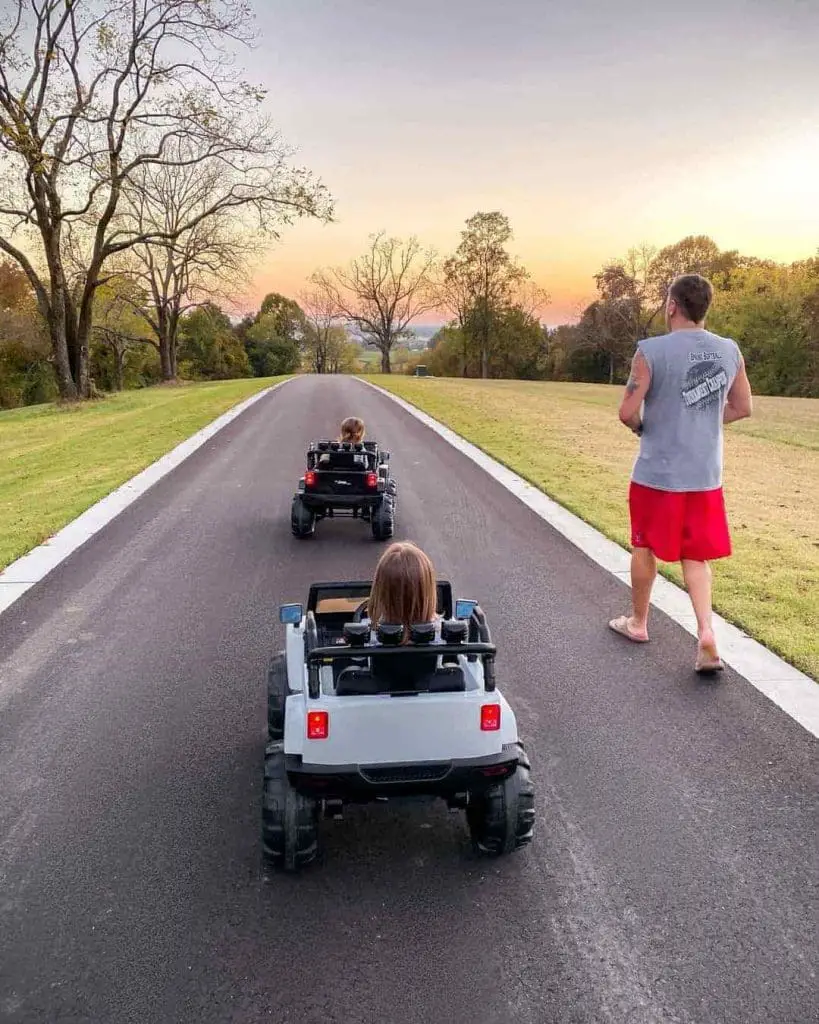 The area surrounding Jason Aldean's house
Other Houses Owned by Jason Aldean
Jason Aldean, the country music sensation, has an impressive real estate portfolio. His assets include a massive rural mega-mansion in Tennessee with six bedrooms and 8.5 bathrooms, a beach house in Santa Rosa, Florida, and a former rural estate spanning 1,400 acres. Another noteworthy property was the one-of-a-kind rural castle that was previously his family residence. Aldean's real estate ventures shine as brightly as his musical achievements, leaving a trail of opulence and splendor in his wake.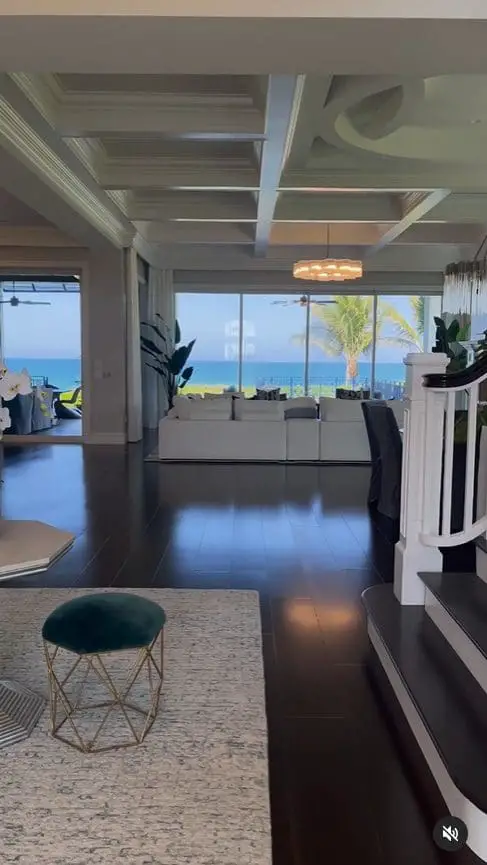 Jason Aldean's Florida house