Keegan Bradley is a renowned American golfer who was born on June 7, 1986, in Woodstock, Vermont. He started his professional career in 2008 and has since won four tour events, including the 2011 PGA Championship.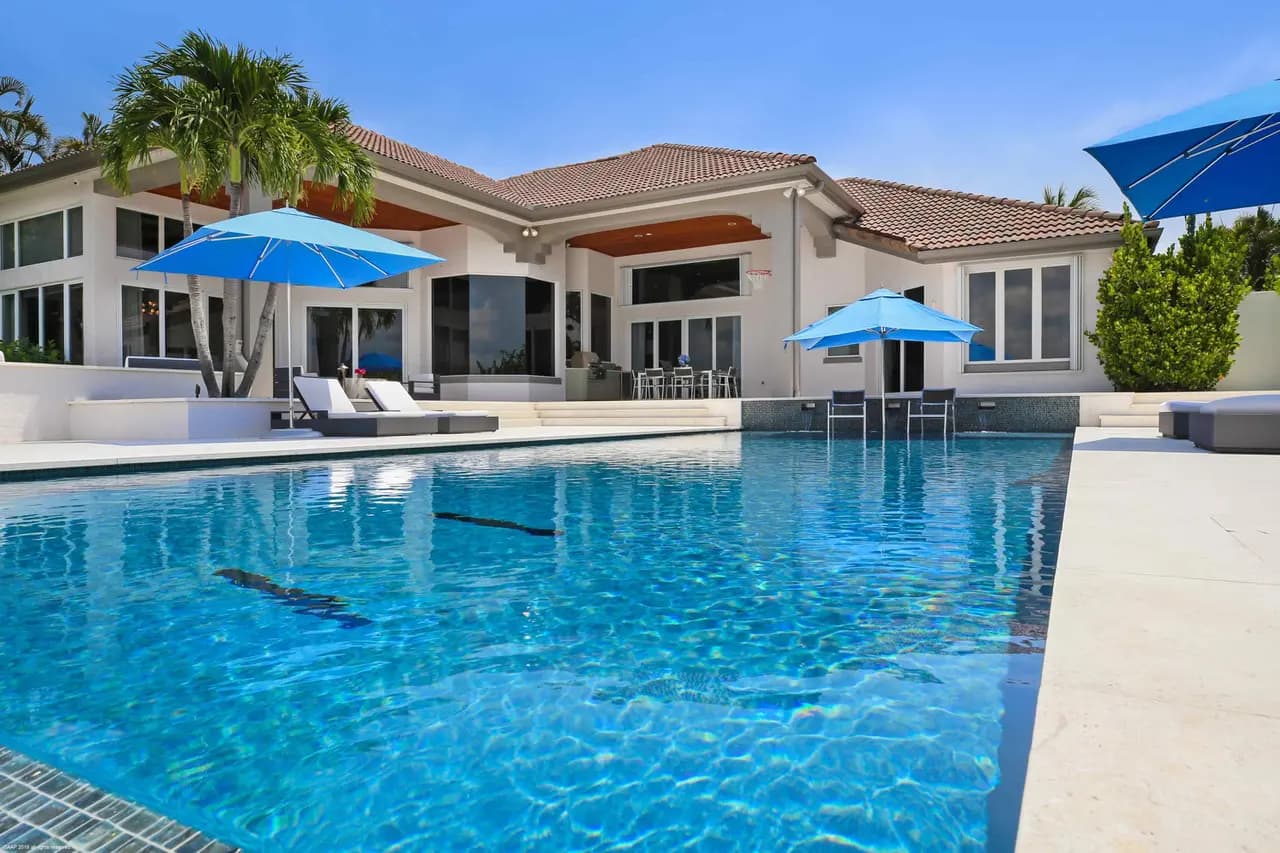 Keegan Bradley's house (Source: Redfin)
Keegan lives in a beautiful house located in the charming coastal town of Jupiter, Palm Beach County, Florida. The property boasts over 3,000 square feet of living space and features four spacious bedrooms and 5.5 bathrooms.
Where Does Keegan Bradley Live Now?
Keegan Bradley lives at 263 River Dr, Jupiter, FL 33469. The house is located in the gated community of Jupiter Hills Village, which is home to the Jupiter Hills Golf Club. The community is known for its luxurious lifestyle and high-end amenities.
The Interior Design of Keegan Bradley's House
Nestled in the heart of a stunning coastal town in Florida, lies a magnificent single-family residence that exudes luxury and sophistication.
This beautiful home, with its contemporary architectural style, is located in a highly desirable area known for its top-notch amenities, high-quality lifestyle, and beautiful beaches.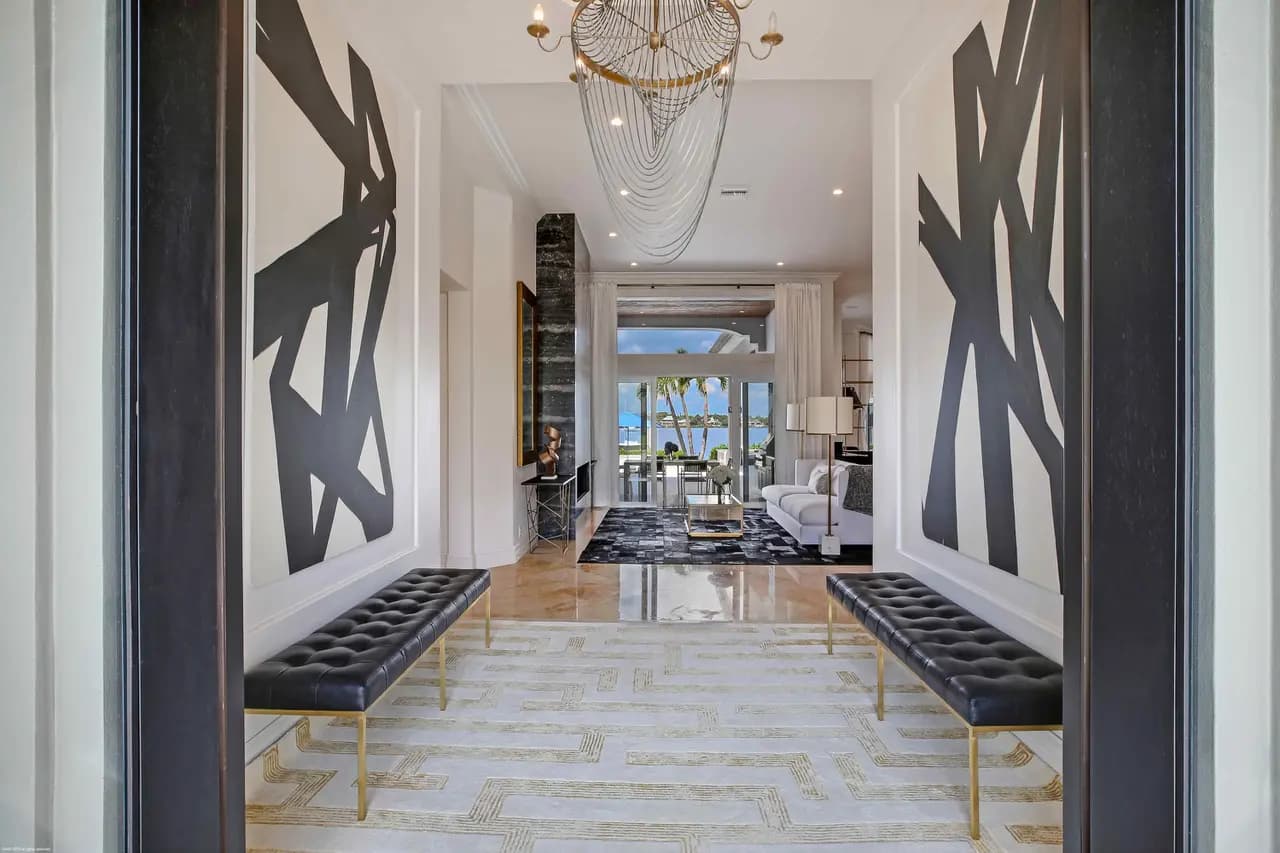 Keegan Bradley's entrance (Source: Redfin)
The property boasts a breathtaking water view and covers over 3,000 square feet of living space, featuring four bedrooms and 5.5 bathrooms.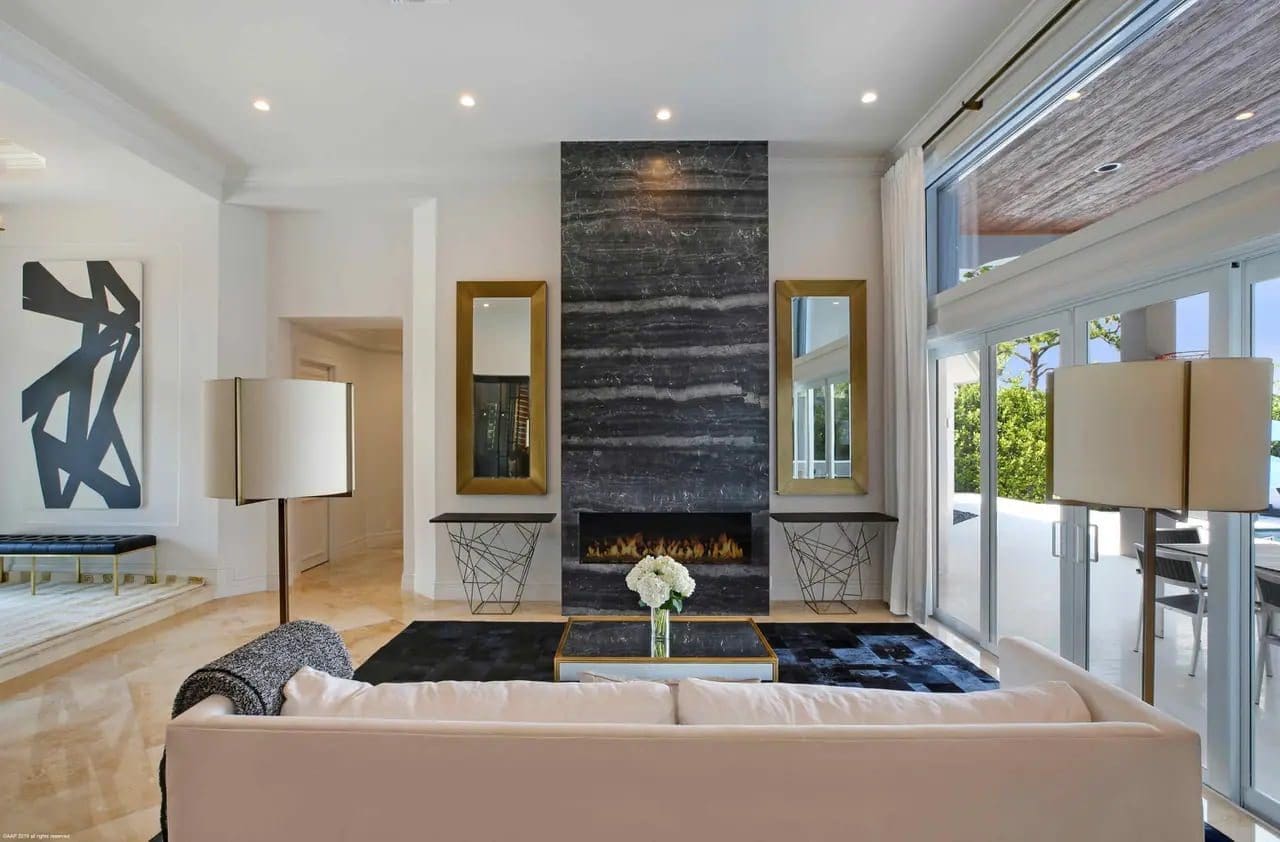 Keegan Bradley's living room (Source: Redfin)
As you step inside, you'll immediately notice the exquisite tile roof and hardwood marble flooring that give the home a touch of elegance and class. The master bedroom is a true masterpiece, with its tasteful use of marble that radiates a feeling of grandeur and refinement.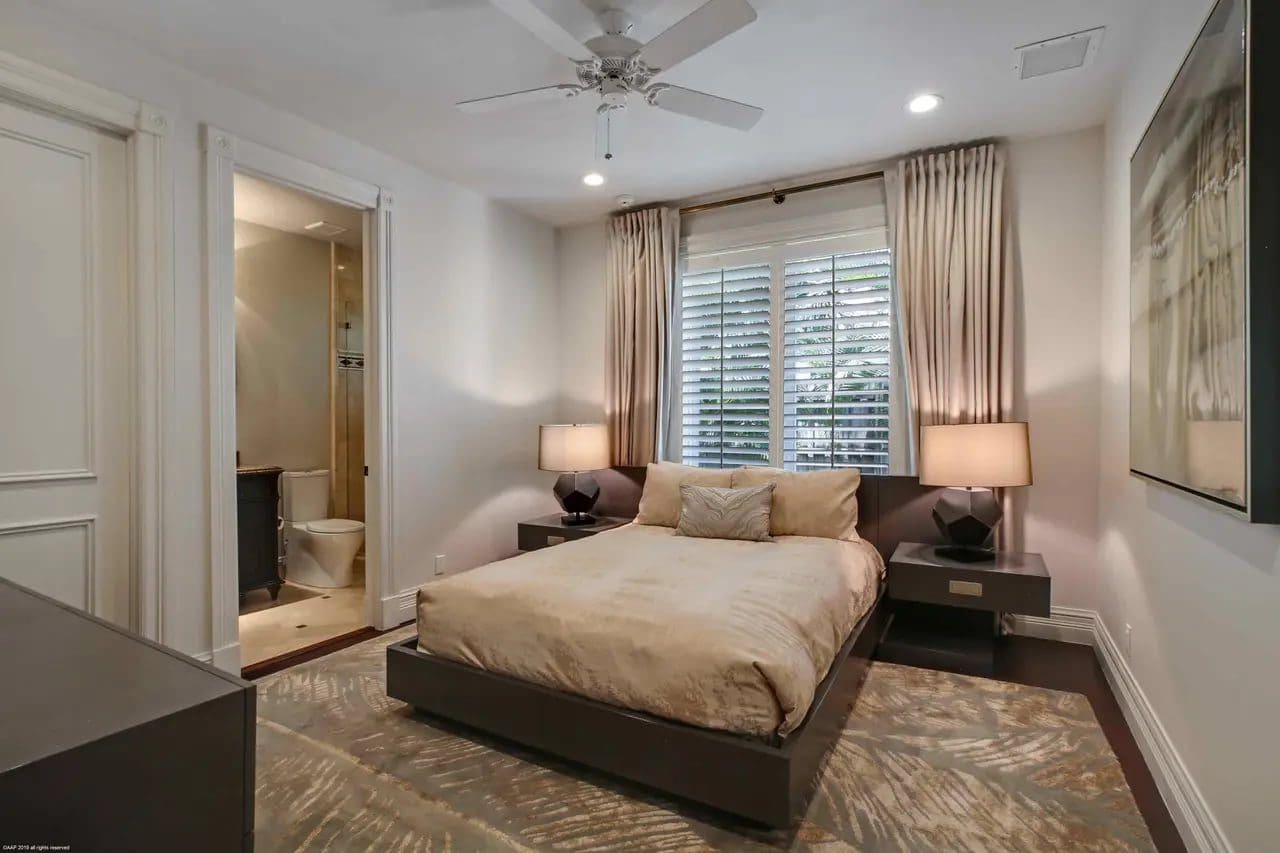 Keegan Bradley's bedroom (Source: Redfin)
The kitchen is a chef's dream, complete with a Kitchen Island and pantry, making meal preparation and storage a breeze. The home also includes a walk-in closet, closet cabinets, a cabana bath, and built-in shelves – all designed to provide the utmost convenience and comfort.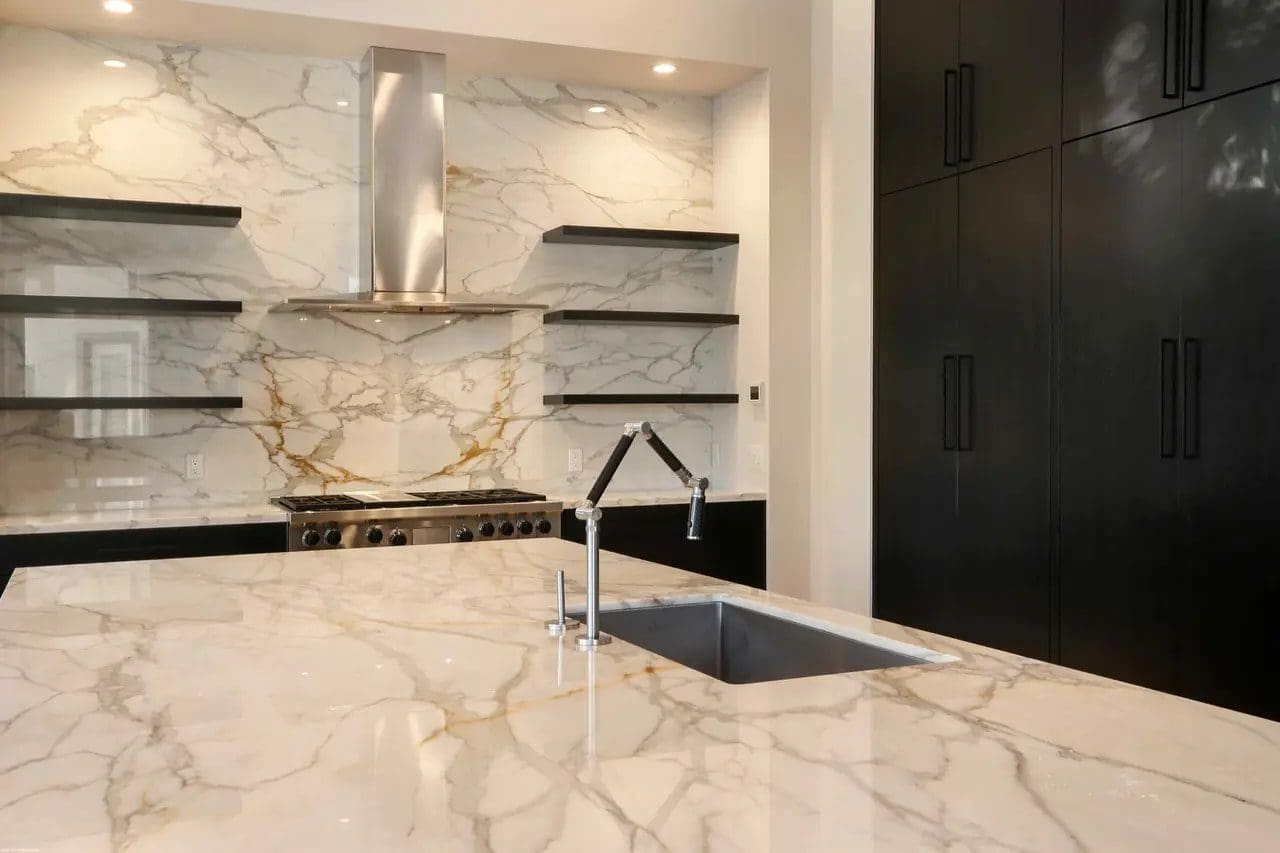 Keegan Bradley's kitchen (Source: Redfin)
Keegan Bradley's Outdoor Living Space
The outside of Keegan Bradley's beautiful house is just as impressive as the inside. The property features a well-manicured lawn that is surrounded by lush greenery, providing a tranquil and serene atmosphere.
As you approach the front door, you will notice a covered entryway that leads into the house, providing shelter from the sun or rain.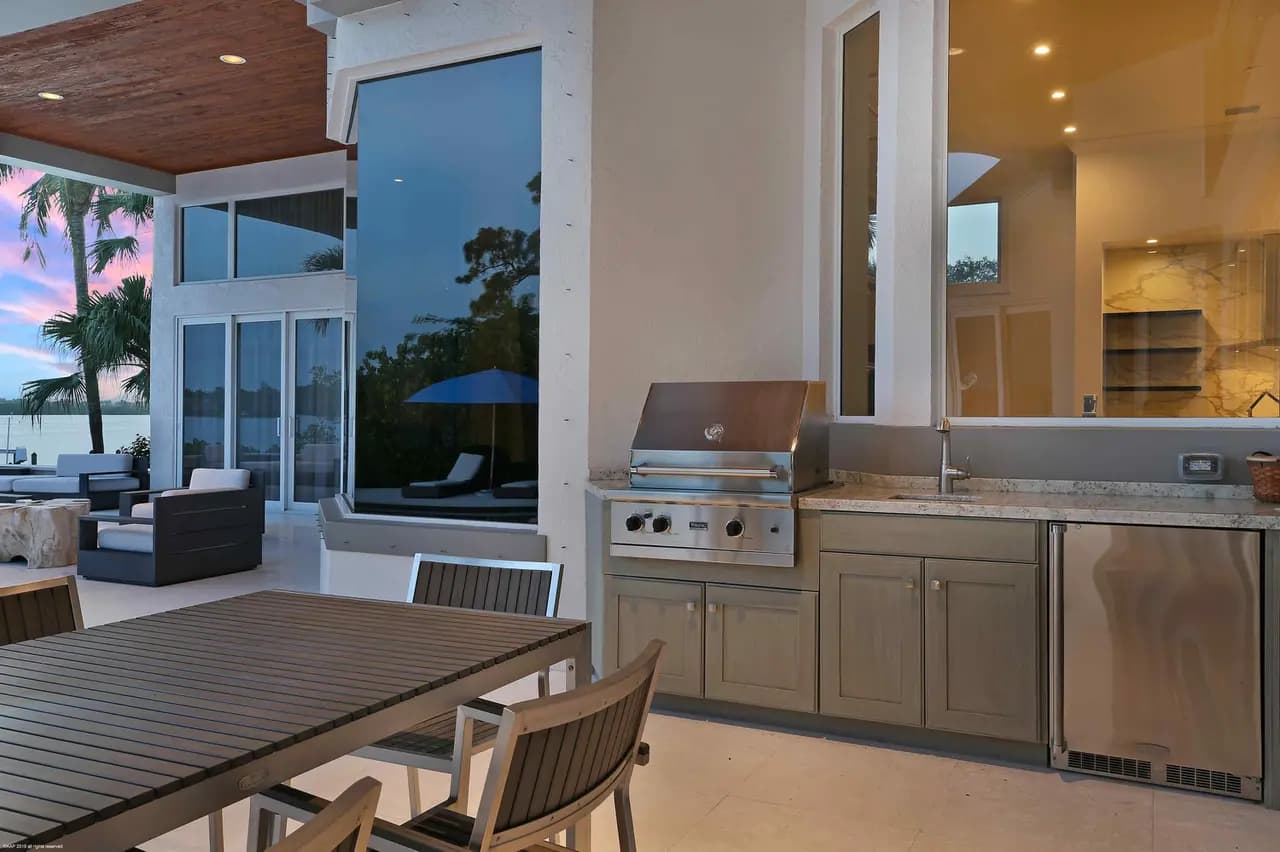 Keegan Bradley's outdoor area (Source: Redfin)
The rear of the house features a stunning in-ground heated and salt-chlorinated pool that is surrounded by a spacious patio area, perfect for sunbathing, relaxing, or entertaining guests.
The pool is complemented by a covered patio area with a built-in grill and outdoor seating, providing an ideal spot for outdoor dining. The house also features a deck area that is perfect for enjoying the beautiful water view, while the tall trees surrounding the property offer privacy and shade.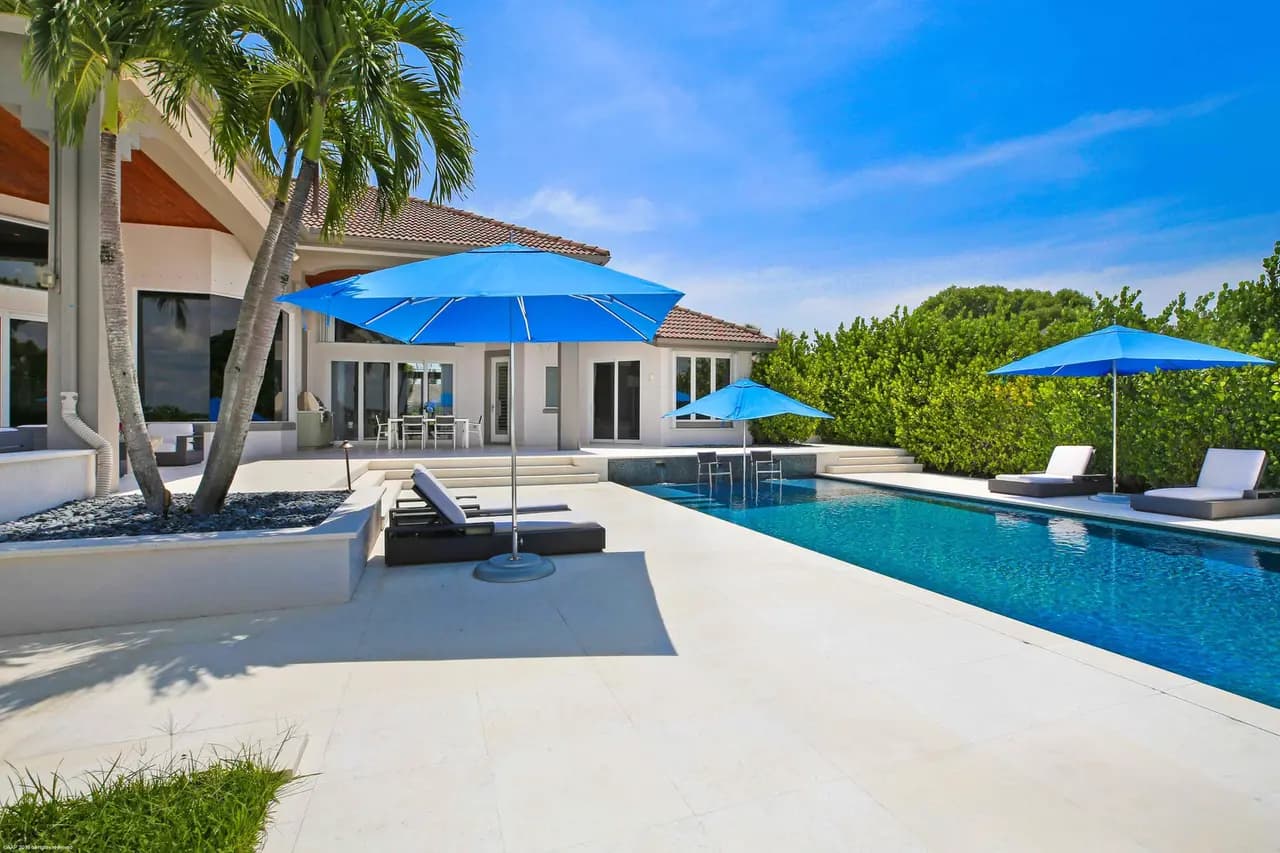 Keegan Bradley's pool (Source: Redfin)
The entire property is beautifully landscaped, and the contemporary architectural style of the house is accentuated by its tile roof and white exterior walls.
Who Are Keegan Bradley's Neighbors?
Jupiter Hills Village is an exclusive community that is home to several celebrities, including Michael Jordan, Celine Dion, and Tiger Woods. The community is known for its privacy and security, with gated entrances and 24-hour security.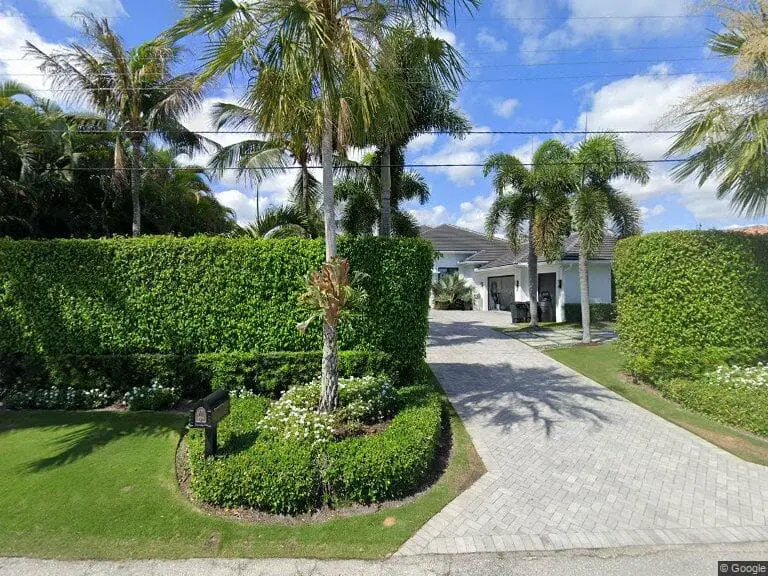 Keegan Bradley's neighborhood (Source: Google Maps)
Other Homes Owned by Keegan Bradley
As far as other properties owned by Keegan Bradley, there is not much information available. However, it is known that Bradley previously owned a house in Woodstock, Vermont, which he sold in 2013.