Mason Mount is not only a well-known football player but also a fashion icon and gaming enthusiast. His interests are reflected in his stunning London home, which boasts tastefully done interiors with a focus on neutral shades.
Mason Mount (Source: Instagram)
The use of earthy tones like beige, grey, and white creates a soothing and inviting ambiance, making the home a perfect retreat after a long day on the field.
Where Does Mason Mount Live Now?
The address of Mason Mount's house is not publicly available. However, it is known that the house is located in one of London's affluent neighborhoods.
The Modern Interiors of Mason Mount's House in London
The interiors of the Portsmouth-born footballer's London pad are tastefully done with neutral shades dominating the color scheme. One of the highlights of Mason's home is his impressive Nike trainers collection, which is displayed on a glass-fronted wall in its own compartment.
Mason Mount's shoe collection (Source: Instagram)
Mason is seen posing in front of this impressive collection, showcasing his love for trainers and sports. Another room in the house is dedicated to gaming, where he has a sleek set-up with a huge gaming chair and a modern desk that matches the plush grey carpet and white walls.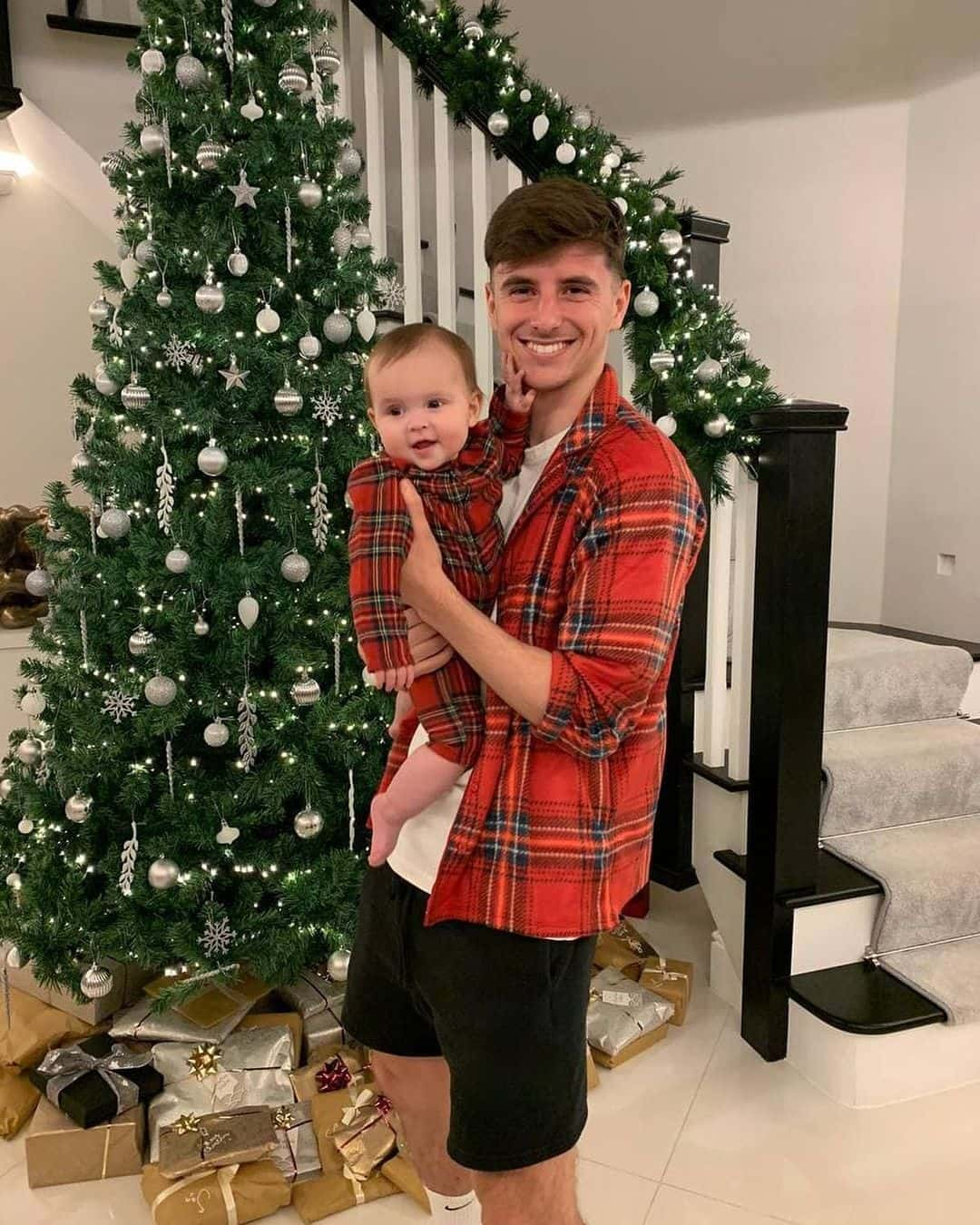 Mason Mount's interior (Source: Instagram)
Mason has opted for a modern and minimalistic look for his home, with oak staircase and modern artwork on the wall adding to the monochrome feel. The overall ambiance of the home is luxurious, with each room serving its purpose to perfection.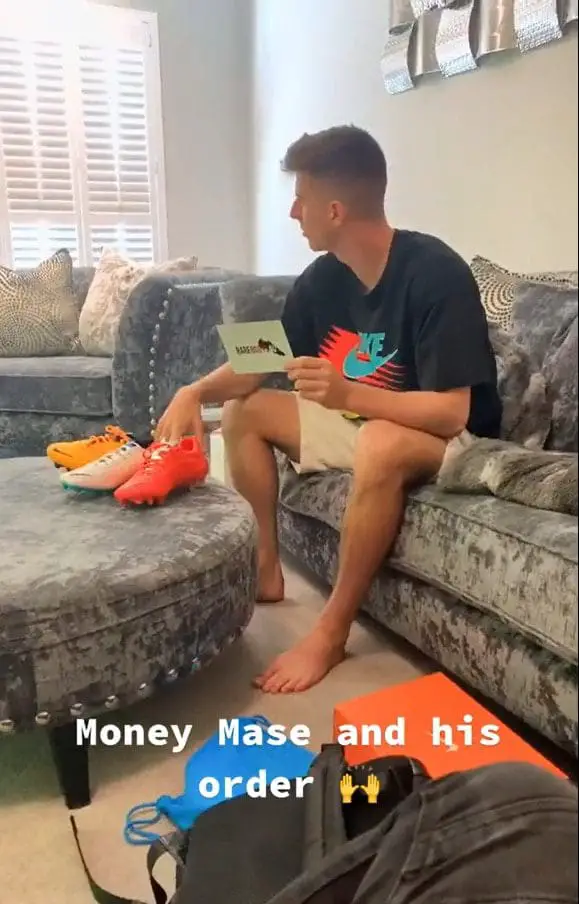 Mason Mount's living room (Source: TikTok)
Mason Mount's House Outdoor Area Has a Pool
Mason's home also features a gorgeous garden that is well-kept, with manicured borders and a luscious green lawn area. The garden boasts a huge goal, which takes up a lot of space, indicating Mason's love for football.
Mason Mount's outdoor area (Source: Instagram)
The swimming pool in the garden is another attraction that adds to the opulence of his pad. The entrance to Mason's home is also stunning, with a grey-blue door and palm tree outside the window, adding a splash of greenery to the property.
Mason Mount's swimming pool (Source: Instagram)
The doorstep boasts gorgeous brickwork that serves as the perfect backdrop for Mason's outfit snaps, showcasing his impeccable sense of style.
Neighborhood of Mason Mount's Main Residence
Mason Mount's house is located in one of London's most exclusive neighborhoods. Other celebrity who lives in the area is Paul McCartney. The neighborhood is known for its upscale shops, restaurants, and beautiful parks.
Other Properties Owned by Mason Mount
As far as public knowledge goes, Mason Mount does not own any other properties. However, if he acquires any other properties in the future, we will keep you updated.