Clint Eastwood, the legendary Hollywood icon known for his rugged charm and timeless performances, has a home that is as iconic as he is. Nestled in the picturesque coastal city of Carmel-by-the-Sea, California, Clint Eastwood's house stands as a testament to his enduring legacy. In this article, we'll take you on a virtual tour of the residence that has been home to this cinematic legend for years.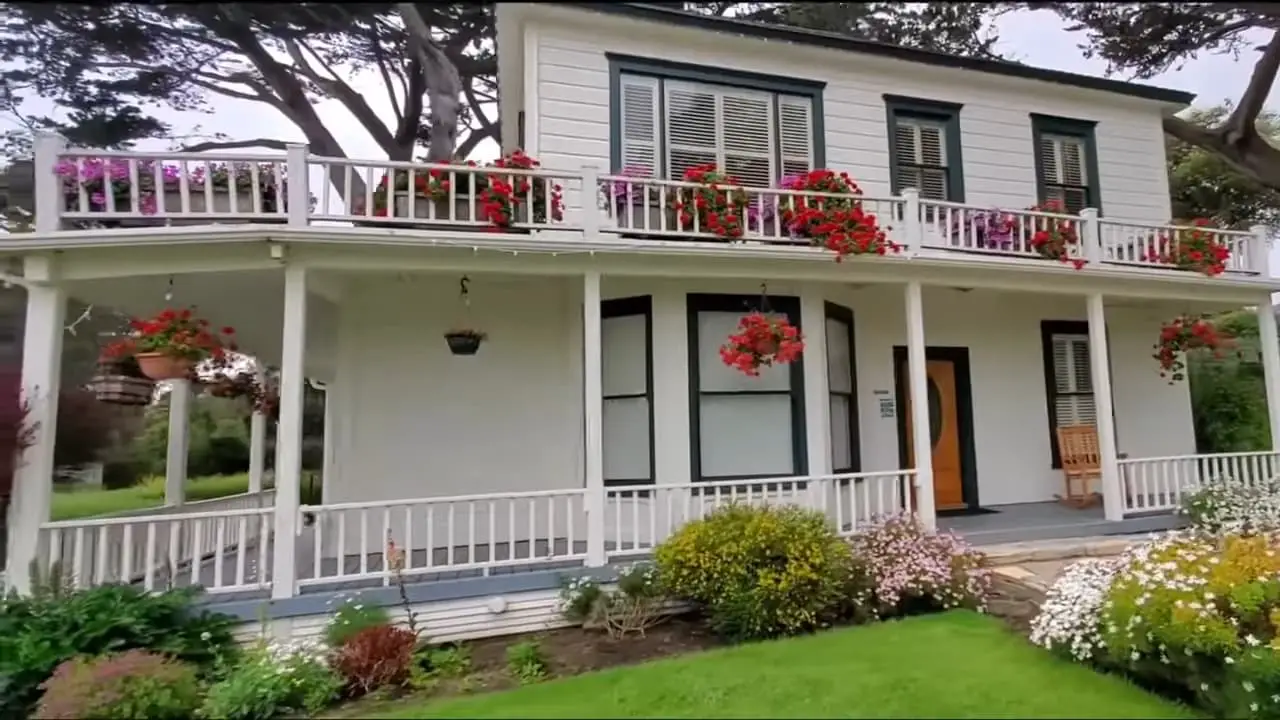 Clint Eastwood's house
Where Does Clint Eastwood Live Now?
The address of Clint Eastwood's house in Carmel-by-the-Sea is not publicly disclosed, respecting his privacy and security. However, hidden away from the glitz and glamour of Hollywood, nestled in the quiet coastal town of Carmel, California, lies the unassuming residence that has captured the heart of one of Hollywood's most iconic figures. This discreet dwelling belongs to none other than Clint Eastwood, a man known for his stoic presence on the silver screen.
Clint Eastwood's House Purchase Story
Clint Eastwood acquired his Carmel residence in the early 2000s, adding yet another gem to his impressive real estate portfolio. The structure itself, a farmhouse with a storied history dating back to the 1850s, originally belonged to one of the Monterey Peninsula's pioneer families. Over the years, it underwent transformation, evolving into a two-story building in 1895. However, Clint Eastwood's connection to this property runs deeper than mere aesthetics. He is the proud owner of the Mission Ranch Hotel and Restaurant, a sprawling 22-acre estate in Carmel-by-the-Sea, California. This iconic resort was saved from the clutches of condo developers by Eastwood himself, who embarked on a restoration journey to preserve its unique character.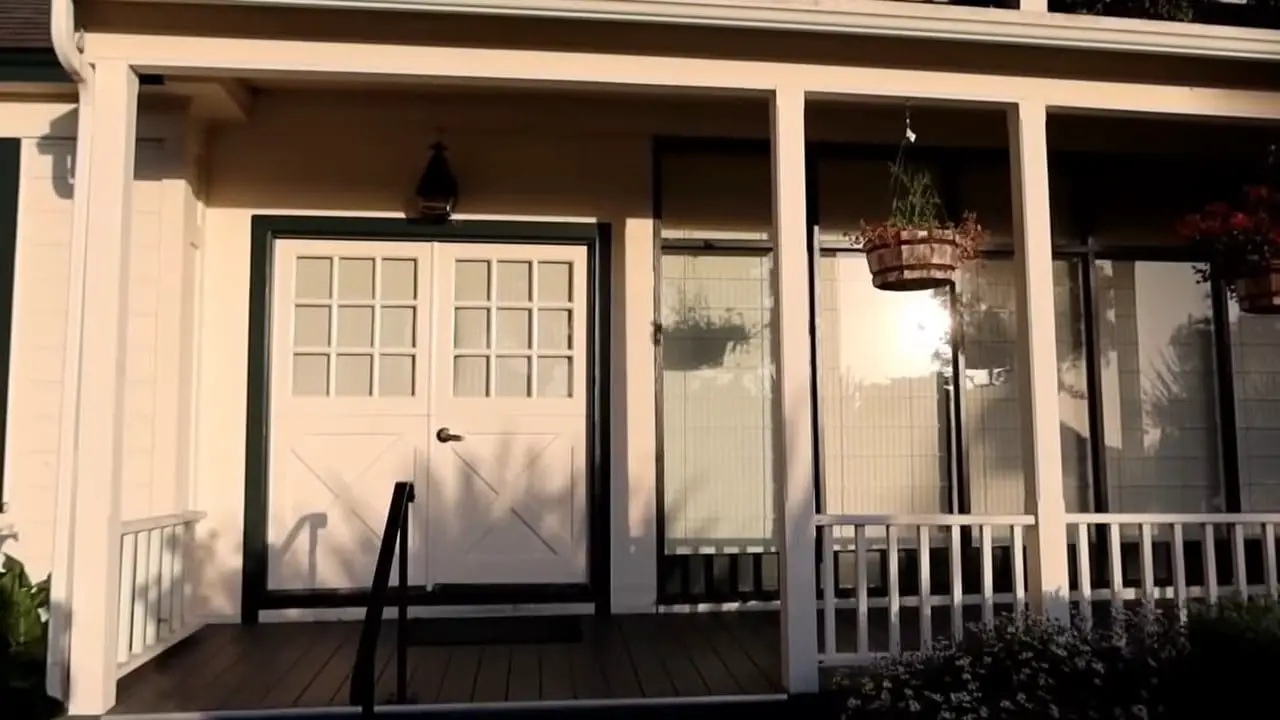 Clint Eastwood's exterior
Within the ranch's expansive confines, guests can choose from 31 hotel rooms, indulge in exquisite dining at the on-site restaurant, and even encounter a thriving herd of sheep during their stay. In contrast to the modern and minimalist tastes prevalent among celebrities, Eastwood's mansion stands as an anomaly. It harks back to a classic and rustic style, reminiscent of the rural homes seen in Western movies. The vintage furnishings charmingly arranged dining areas, and a monumental stone fireplace in the dining room transport visitors to a bygone era.
Clint Eastwood's Unique House Interior
Experience Clint Eastwood's warm and cozy living room with earthy tones. Light brown walls and dark wood floors set the stage. The centerpiece is an inviting off-white couch adorned with cushions. A dark wood coffee table, decorated with books and magazines, adds style. To one side, a brown leather club chair with an accent pillow offers comfort. On the other, a versatile loveseat and an end table with decorative items await. In a corner, a fabric-upholstered armchair adds to the inviting atmosphere.
Clint Eastwood's living room
There is also another living space adorned with a wood-burning fireplace, two inviting brown leather chairs, and an elegant coffee table. Earth-toned walls and an area rug set a comforting tone. A well-stocked shelf on the left showcases books and trinkets, while an ornate fire screen in front of the fireplace adds rustic charm. Two comfy brown leather armchairs, draped with blankets, flank the fireplace. Between them, a wooden coffee table boasts a vibrant yellow vase, books, and glasses.
Clint Eastwood's living spaces
The master bedroom, where Clint Eastwood rests his head, takes inspiration from classic Spanish design, housing aged yet character-rich furniture that perfectly complements the residence's timeless aura. In total, the estate boasts six guest houses, ensuring that Eastwood has no shortage of space when entertaining family and friends.
Clint Eastwood's bedroom
Clint Eastwood's Outdoor Area
One of the mansion's standout features is its extensive outdoor area. Encompassing over 8,000 square meters of land, it includes not only the house but also sweeping landscapes dotted with grazing animals, from cows to sheep and even pigs.
Clint Eastwood's outdoor area
This blend of rustic charm, natural beauty, and an unobtrusive location creates a retreat where Eastwood can find solace from the prying eyes of the public. In Clint Eastwood's Carmel sanctuary, the exterior is the main attraction. With sweeping views of the Pacific, the rocky coast of Monterey, and the serpentine path of the Carmel River as it flows into the ocean, it's a place where nature takes center stage.
Clint Eastwood's outdoor area
And perhaps that's exactly what Clint Eastwood sought when he first laid eyes on this captivating property – a retreat where the beauty of California's coast could take the lead role, far from the relentless spotlight of Hollywood.
Clint Eastwood's Neighborhood
Carmel-by-the-Sea is a haven for those seeking a luxurious yet laid-back lifestyle. It's not uncommon to spot celebrities enjoying the local restaurants, boutique shops, and art galleries that Carmel is famous for. In this idyllic setting, Eastwood has found the perfect retreat from the hustle and bustle of Hollywood.
The area surrounding Clint Eastwood's house
Other Houses Owned by Clint Eastwood
Clint Eastwood's extensive property portfolio extends beyond his iconic Carmel residence. One of his remarkable acquisitions is a stunning Bel-Air house. This contemporary masterpiece seamlessly blends elegance and functionality, creating a multisensory experience like no other. With sweeping panoramic city views, this 7-bedroom, 12-bathroom architectural fantasy house is meticulously detailed, setting a new standard for luxury in Bel-Air.
Clint Eastwood's Bel-Air house
In addition to his Bel-Air gem, Clint Eastwood owns a picturesque mansion in Sun Valley, Idaho. This twelve-acre property, listed at $15.99 million, includes a main house, a guest house, and a charming barn, perfectly suited for entertainment.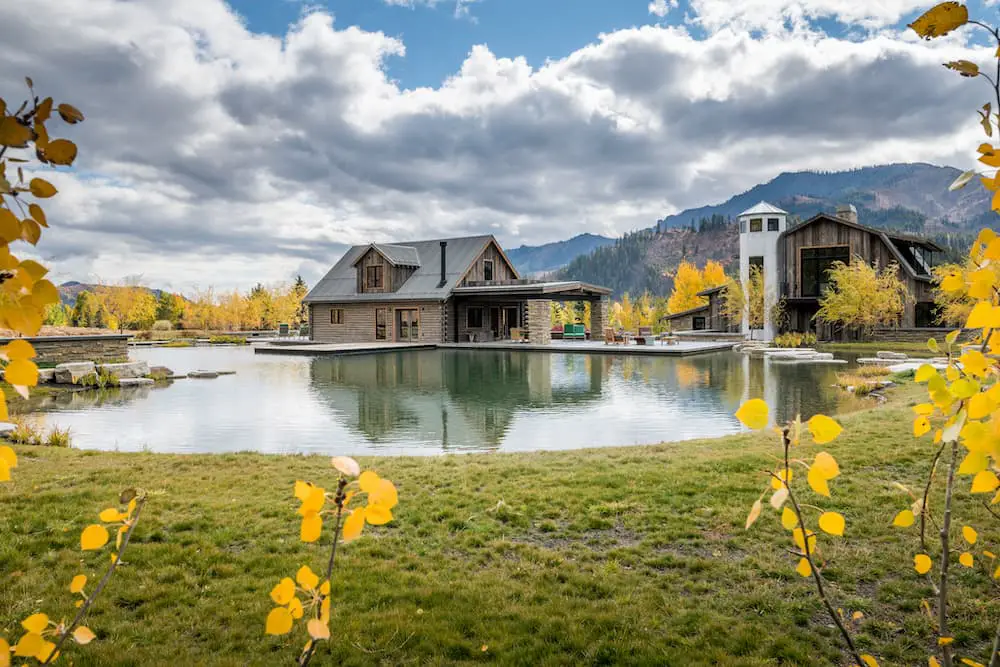 Clint Eastwood's Idaho house
But the real estate saga doesn't end there. Clint Eastwood is also parting ways with his approximately 5-acre, guarded, and gated property in Pebble Beach, California. The 6,922-square-foot mansion features six bedrooms, six bathrooms, and a living area with breathtaking ocean views and hand-hewn wood beams.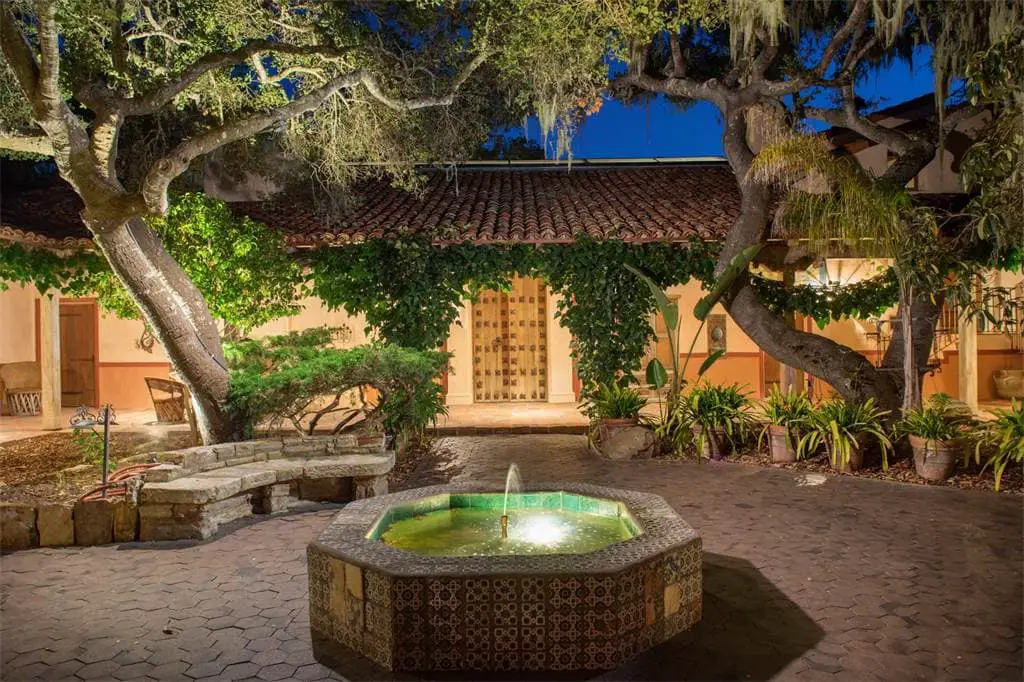 Clint Eastwood's Pebble Beach house