In the glittering world of Hollywood, where celebrities often lead lives that seem like dreams come true, Matthew McConaughey's house stands as a testament to success and opulence. Known for his charismatic charm and outstanding acting skills, Matthew McConaughey is not just an A-list actor but also a proud homeowner of a remarkable property that reflects his stardom.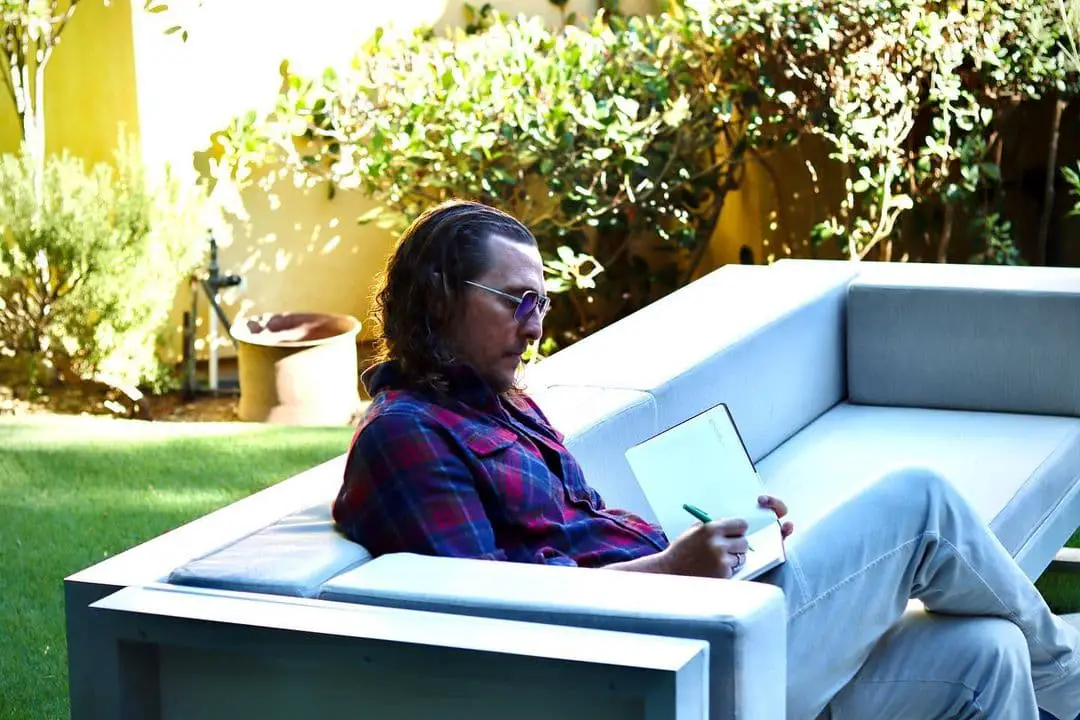 Matthew McConaughey
Where Does Matthew McConaughey Live Now?
Matthew McConaughey lives at Hillbilly Ln, Austin, TX 78746. Matthew McConaughey's house, located in the vibrant city of Austin, Texas, is a stunning retreat that he acquired. The property boasts 10,800 square feet, seven bedrooms and eight-and-a-half bathrooms, a guest house, and a courtyard that could rival any serene garden. In 2012, he acquired this sprawling mansion in Austin, tucked away in the Rivercrest area, just a stone's throw from McConaughey's mother's home.
Today, we're going to take you on a virtual tour of Matthew McConaughey's house, giving you a glimpse into the place where this beloved actor calls home. Now, we may not have official photos of the interior, but thanks to sneak peeks on his social media, we've managed to piece together a vivid image of McConaughey's stunning abode. So, get ready to step inside and explore the world of this talented actor's living space.
Matthew McConaughey's Interior
Matthew McConaughey's Kitchen
First, let's head to the heart of the home, the kitchen. Matthew McConaughey's kitchen is a testament to his exquisite taste. The room is adorned with wooden cabinets that exude rustic charm, while a marble island takes center stage, complete with marble details on the walls. The combination of wood and marble creates a captivating contrast that strikes the perfect balance between classic and modern design. Whether it's whipping up a quick breakfast or hosting an intimate dinner party, this kitchen seems like the ideal place to let your culinary creativity shine. The warm and inviting ambiance makes it the perfect spot to start your day with a cup of coffee or unwind with a glass of wine in the evening.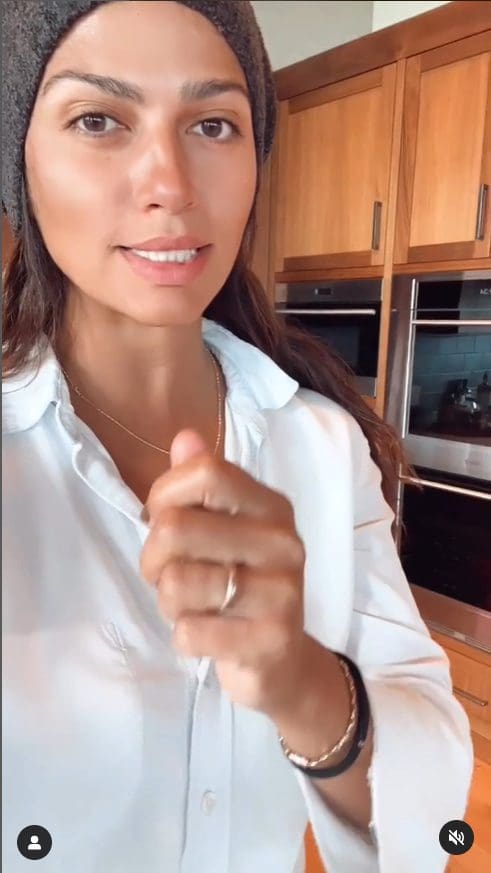 Matthew McConaughey's kitchen
Matthew McConaughey's Living Room
Next up, let's explore Matthew McConaughey's living room, where relaxation and comfort take center stage. The walls and furniture in this space are awash in soothing shades of grey and brown. It's as if the room beckons you to sink into the plush sofas and let the worries of the world fade away. A prominent feature in the living room is a beautiful brown accent wall, which adds depth and character to the space. The wooden floors underfoot lend an earthy touch, connecting the room with nature. In the center of the room, a flat-panel television is mounted on the wall, accompanied by a small table. This is the ultimate setup for unwinding with a good movie or binge-watching your favorite TV series. The floor-to-ceiling windows that adorn the entire house allow natural light to flood in, creating an inviting atmosphere that blurs the lines between indoor and outdoor living.
Matthew McConaughey's living room
Matthew McConaughey's Interior Details
Beyond the kitchen and living room, McConaughey's house continues to impress with its serene design and layout. The actor has managed to create a space that balances style and comfort effortlessly. Neutral color palettes, natural materials, and an abundance of greenery make this house feel like a tranquil oasis.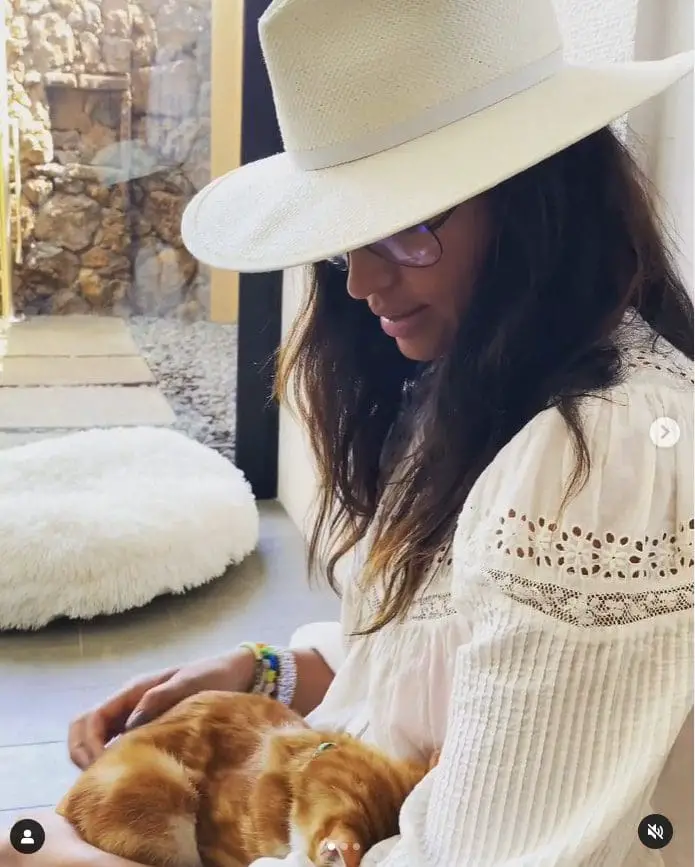 Matthew McConaughey's interior
Matthew McConaughey's Outdoor Area
While we're unable to share specific details about the exterior of Matthew McConaughey's house, it's clear that the actor has a deep appreciation for the great outdoors. As you approach the property, a long, gated drive flanked by majestic oak trees leads you to two circular motor courts, providing ample parking for at least four cars.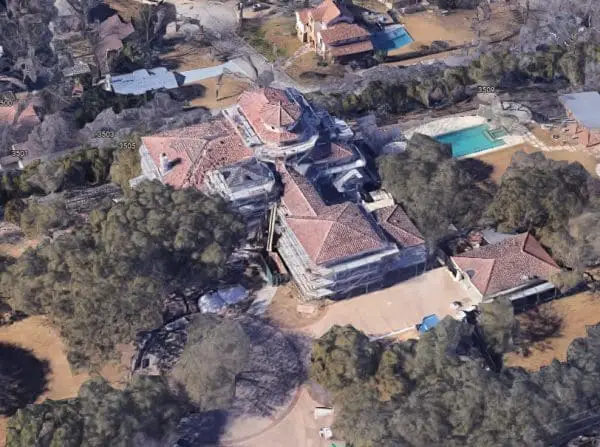 Matthew McConaughey's house
One of the standout features of this estate is its proximity to Lake Austin, offering seven boat slips that cater to the water enthusiasts in the McConaughey family. The Austin mansion was designed with an emphasis on creating functional living spaces both indoors and outdoors, with terraces, a water fountain, and a well-manicured courtyard that provides a Southern elegance, perfect for gatherings, dinners, or barbecues.
Matthew McConaughey's Neighborhood
Matthew McConaughey and Camila Alves's decision to relocate to Texas reflects their desire to raise their children away from the prying eyes of the Hollywood spotlight, while enjoying the natural beauty and recreational activities that the area has to offer. But even there, we could find some other celebrities like Alex Jones, Bobby Epstein, etc.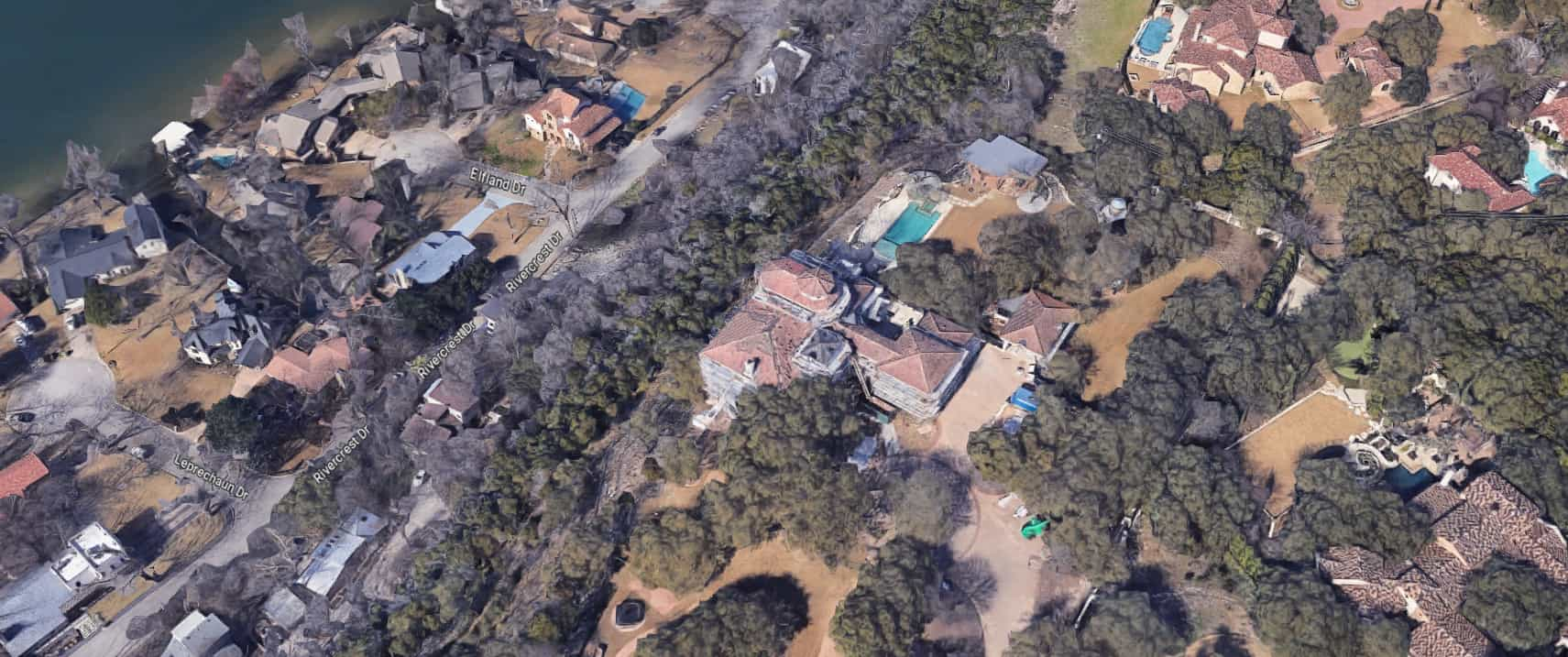 Matthew McConaughey's neighborhood
Other Houses Owned by Matthew McConaughey
Matthew McConaughey's real estate ventures go beyond the confines of Texas. In addition to their Austin mansion, the actor and his family have embraced various unique dwellings. While McConaughey now resides in Texas, he previously called a trailer in Malibu his home for several years.
Matthew McConaughey's Malibu trailer
Additionally, in December 2020, the McConaughey expanded his real estate portfolio by acquiring a lavish contemporary vacation house in Hawaii. This magnificent single-level plantation-style home boasts six bedrooms, six-and-a-half bathrooms, two pools, and breathtaking ocean vistas, providing the family with a serene island getaway.