When it comes to NBA superstars, Russell Westbrook's name shines brightly on the list. With his explosive plays on the court and a personality as vibrant as his game, Westbrook has become an icon in the basketball world. But what about the man behind the jersey? Let's take a closer look at Russell Westbrook's house, or should I say houses, as this pro athlete has made some impressive real estate moves over the years.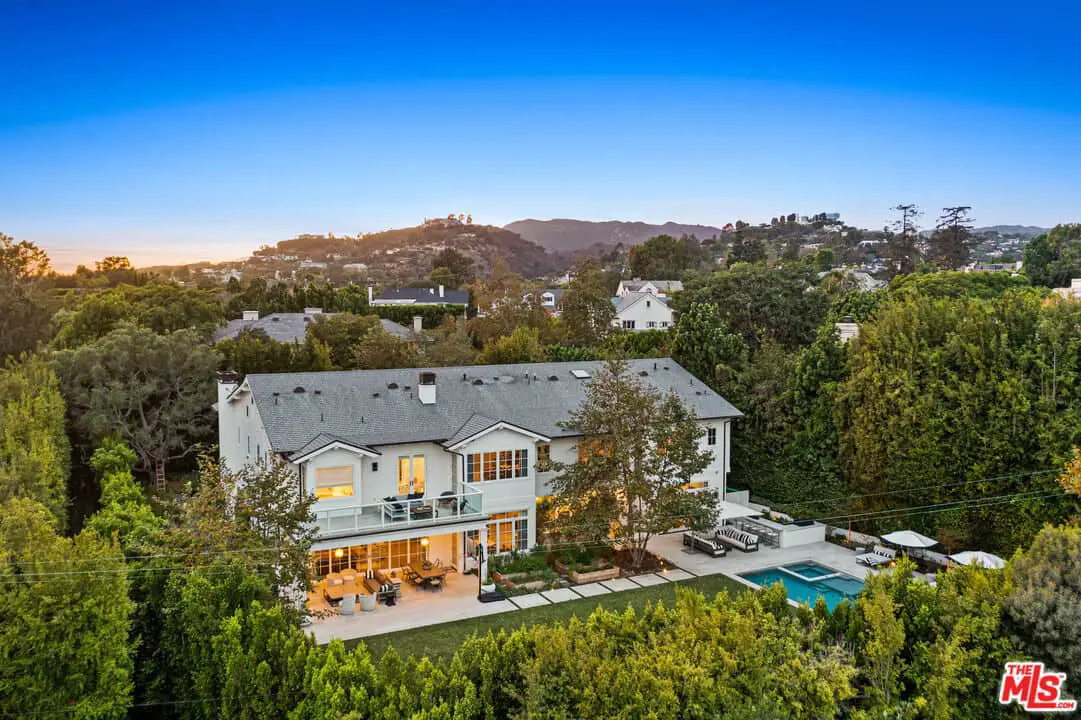 Russell Westbrook's first house
Around 2018, when Westbrook was still a key player for the Oklahoma City Thunder, he and his wife, Nina Earl, decided to embark on a real estate journey. Their destination? A stunning 13,425 square feet mansion that they acquired for a cool $19.8 million. This lavish residence served as the backdrop for their family life and added another dimension to the Westbrook brand.
Where Does Russell Westbrook Live Now?
Now, we can't say for certain where Westbrook currently resides, but considering his tenure with the LA Clippers, we can safely assume he's still calling the mansion he purchased from Petra Ecclestone his home. Russell Westbrook's house address according to this assumption is 565 N Tigertail Rd, Los Angeles, California. This stunning residence has become a symbol of Westbrook's success both on and off the court.
Russell Westbrook's Real Estate Savvy
Around 2018, when Westbrook was still donning the Oklahoma City Thunder jersey and basking in the glory of his MVP award, he made a significant real estate move. He purchased a colossal mansion spanning a whopping 13,425 square feet at 400 N Bristol Ave, Los Angeles, California. This lavish piece of real estate set the dynamic couple back a cool $19.8 million.
It is a large white house with a lush green lawn in the foreground. The house is two stories tall and has several windows, as well as a glass door at the front entrance. There are trees surrounding the property, providing shade and privacy to the home. In addition, there are square tiles on part of the lawn that add an interesting design element to this outdoor space. On one side of the house is a driveway leading up to it, while on another side there is an area with more trees and shrubs. This residential estate looks like it could be from any era – modern or historic – making it timelessly beautiful.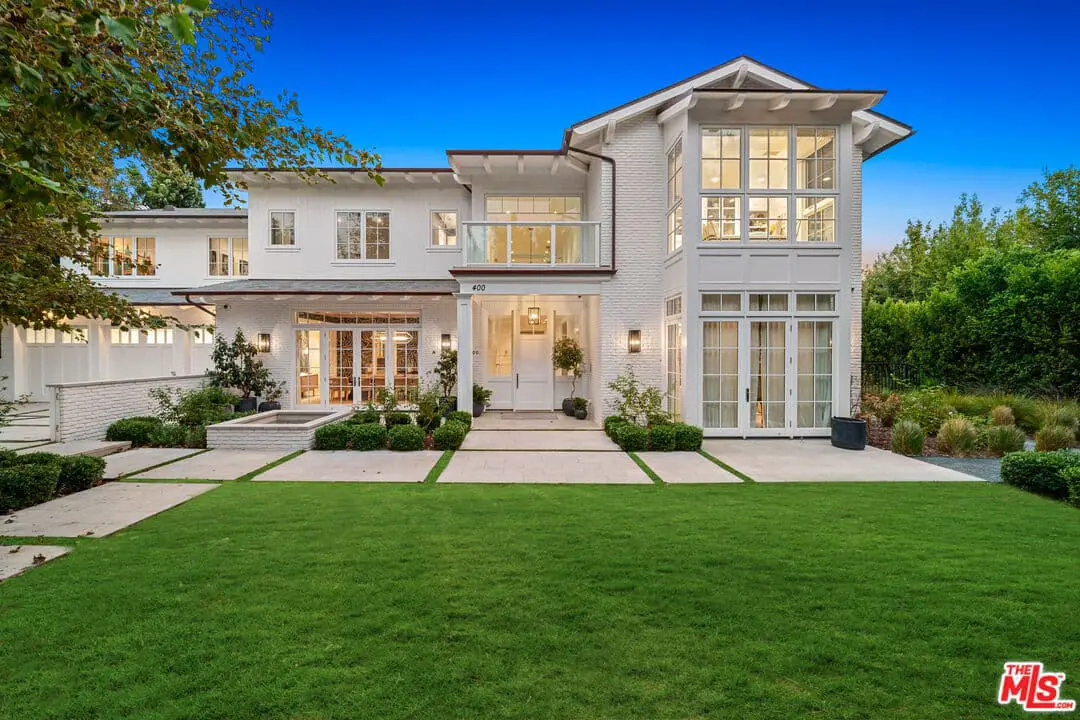 Russell Westbrook's Oklahoma house
Also, there is a pool that is situated in front of the house, with the building's white walls contrasting against the bright blue sky above. A few lights are strung up on one of the trees, adding to the atmosphere of relaxation and luxury that this scene exudes. In addition to the pool itself, there is also a lawn area with grassy patches and plants scattered throughout. On one side of the house, there is an umbrella providing shade from the sun while still allowing for plenty of natural light to come through.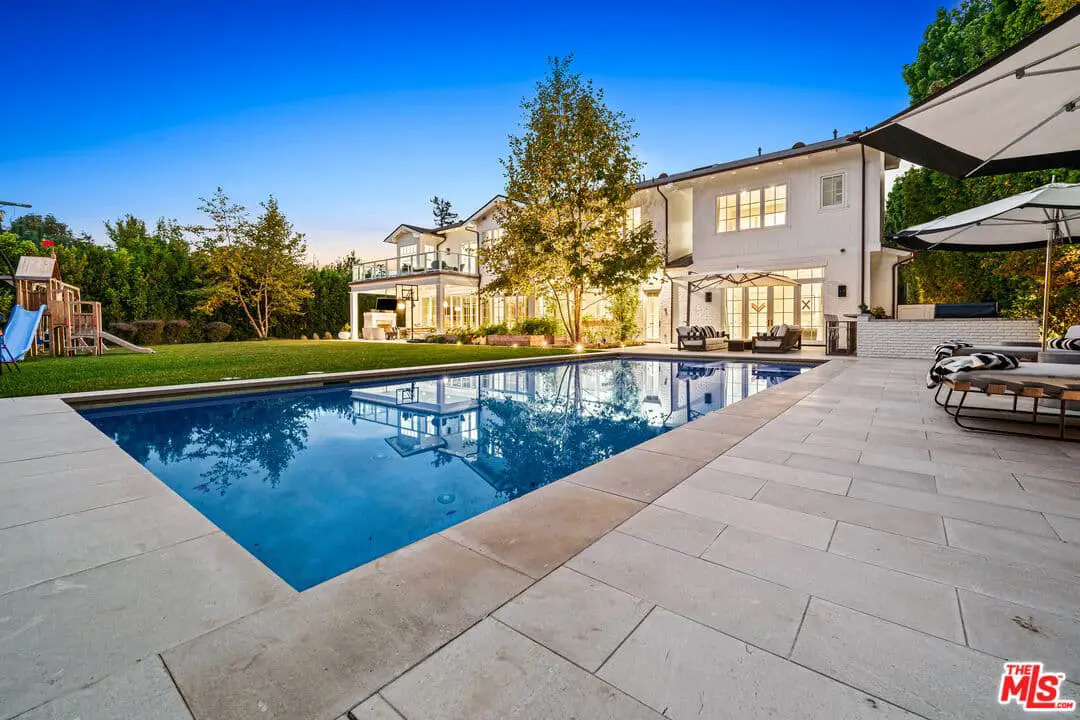 The pool in Russell Westbrook's Oklahoma house
What's even more impressive is that Westbrook, known for his incredible skills on the court, showed his prowess in the real estate game too. He managed to successfully sell this mansion, initially listed at a staggering $30 million, for a cool $25 million.
Russell Westbrook's Property Portfolio
But Westbrook's real estate journey didn't stop there. He expanded his property portfolio by adding not one but two more luxurious homes to his name. One was the modern farmhouse belonging to British model Petra Ecclestone, valued at a staggering $30 million. The second was a mansion located just across the street from his then-Lakers teammate, LeBron James, and it came with a jaw-dropping price tag of $37 million.
A Real Estate Bond with LeBron?
It's worth noting that the acquisition of the mansion near LeBron James sparked speculations of a closer bond between the two basketball giants. In a twist of fate, Westbrook made the big purchase in October 2022, acquiring a $37 million home just a couple of miles away from his previous residence, and right across the street from LeBron James.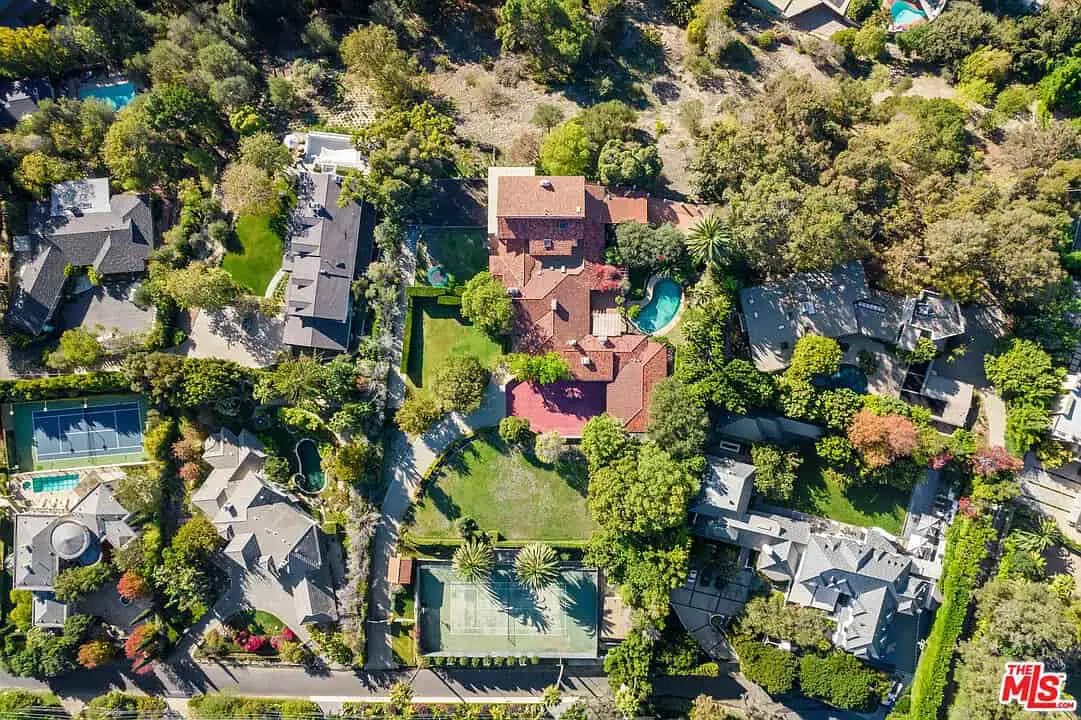 Russell Westbrook's house near LeBron James
In this exclusive neighborhood that counts both Russell and LeBron James among its residents, you'll find Russell Westbrook's house at 735 North Bonehill Road, Los Angeles, California. This purchase happened during a tumultuous time in Westbrook's career, with trade rumors swirling around him during the basketball season, keeping the sports press buzzing.
Russell Westbrook's Opulent House
Russell Westbrook's current modern farmhouse-style mansion, built in 2018, is nothing short of breathtaking. Spanning an impressive 13,500 square feet, it boasts eight spacious bedrooms and a staggering 13 bathrooms. If you're wondering about the view, look no further – this mansion offers breathtaking vistas of the Pacific Ocean. Outdoor enthusiasts will revel in the property's amenities, including a sprawling pool, an inviting spa, a sundeck for basking in the California sun, and an al fresco dining area for hosting extravagant gatherings.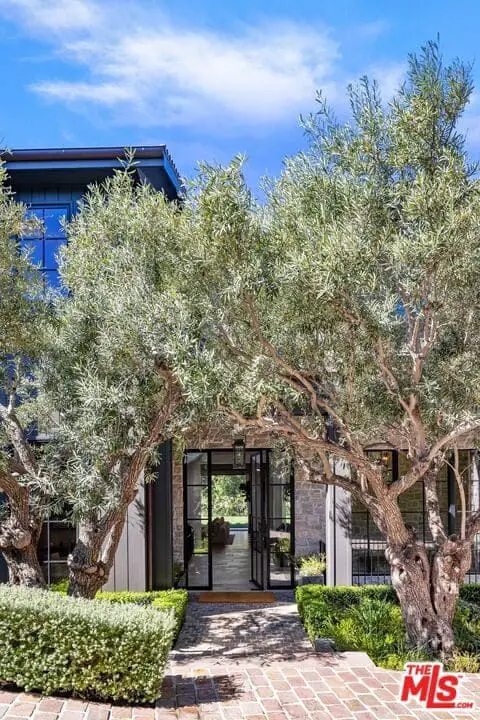 Russell Westbrook's house
And let's not forget the convenience of a two-car garage and an elevator, ensuring that Westbrook can move seamlessly between the home's three stories. But what's even more intriguing is the transformation that Westbrook made to this mansion. The property once housed a colossal 10-car garage, but, as reported by the Times, Westbrook and his team converted this space into staff quarters and a high-end office space complete with a professional-grade laundry facility and dry cleaning service.