Phil McGraw known as Dr. Phil, the renowned TV personality and psychologist, lives in a blunting house located in the prestigious neighborhood of Beverly Hills, Los Angeles, with his wife Robin.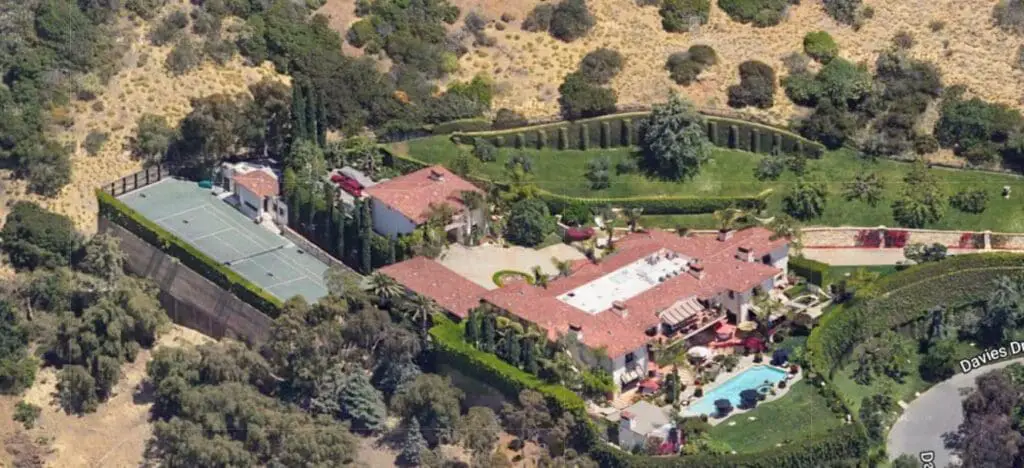 Dr. Phil's house
The couple's luxurious $30 million house, spanning an impressive 15,000 square feet, is an exquisite mansion that exudes elegance and luxury. This article takes a closer look at Dr. Phil's house, its opulent features, and the surrounding area.
Where Does Dr. Phil Live Now?
Dr. Phil lives at 1425 Davies Dr, Beverly Hills. Dr. Phil and Robin have resided in their sprawling primary residence in Beverly Hills since approximately 2010. The property, situated on 3 acres of hilltop land, overlooks their former home in the area.
Boasting an exquisite Alamo-style architecture, the mansion features five bedrooms, nine full baths, and two half baths. Additionally, there is a guest house with one bath located above the garage.
The Interior of Dr. Phil's House
As an esteemed figure, Dr. Phil's house is furnished with the finest materials and designed to provide both comfort and sophistication. The interior showcases a tasteful blend of modern and classic elements, creating an ambiance of refined elegance. Upon entering the mansion, one is greeted by a two-story entrance hall with sweeping stairs, setting the stage for the grandeur that awaits within.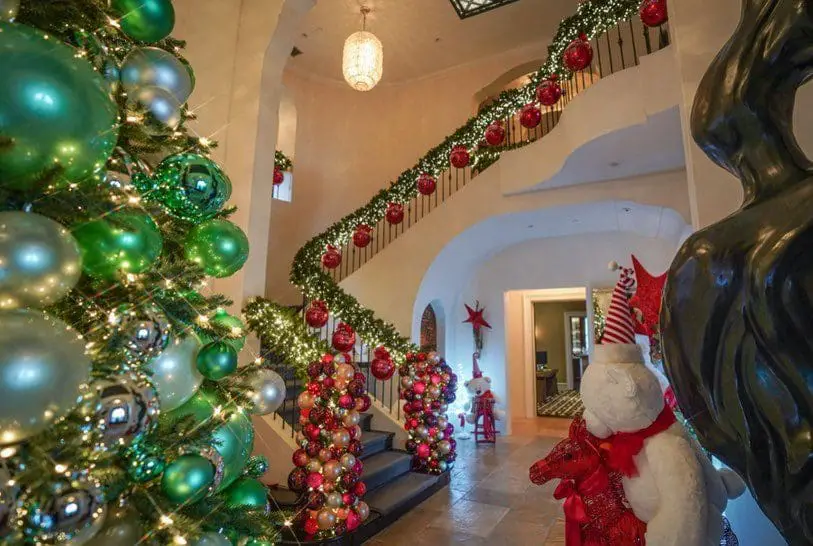 Dr. Phil's entrance hall
The residence features a formal dining room, a library, a games room, and a spacious kitchen-family room complex. Given Mrs. McGraw's penchant for glamorous decor and Tuscan extravagance, it is likely that the couple's extensive time at home during the pandemic has seen the interior adorned with glittery touches and lavish embellishments.
Dr. Phil's interior
Dr. Phil has occasionally shared glimpses of his home office, where he diligently works. The office exudes class, complete with a fireplace and a wall-mounted TV. The living room is equally impressive, boasting vaulted ceilings, stunning wood beams, modern decor, and sophisticated finishes.
Dr. Phil's office
Multiple living areas provide ample space for relaxation, where the couple can unwind with their beloved dogs.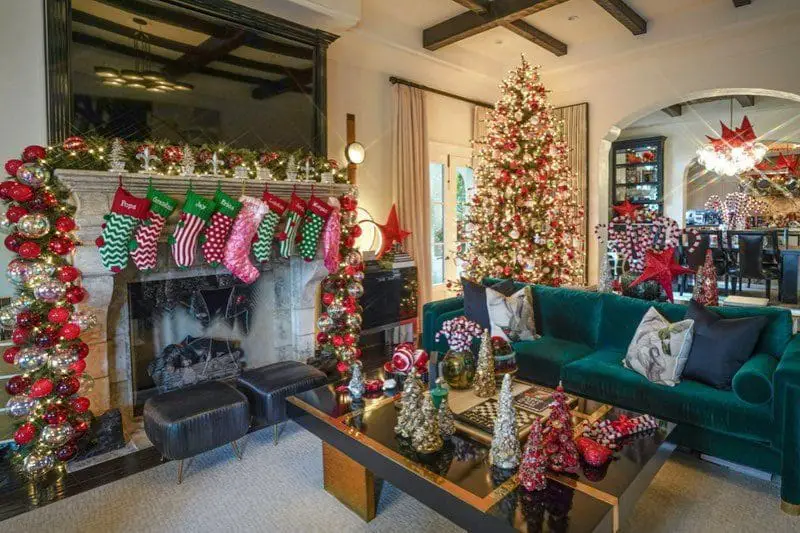 Dr. Phil's living area
The spacious kitchen serves as a hub for the family, where they enjoy cooking together. Equipped with top-of-the-line appliances, marble countertops, a massive island, and bar-style seating, the kitchen is a chef's dream.
Dr. Phil's kitchen
The second floor is dedicated to the four family bedrooms, each with its own bathroom. The master suite, shared by Dr. Phil and Robin, offers dual baths, a private sitting room, and a terrace, providing breathtaking views of Los Angeles.
Dr. Phil's Oasis: The Outdoor Area
Beyond the interior, the property boasts equally impressive outdoor spaces. A covered lounge area, complete with an outdoor fireplace, vaulted ceiling, and terracotta tile floors, extends along the back of the house, leading to a flat lawn.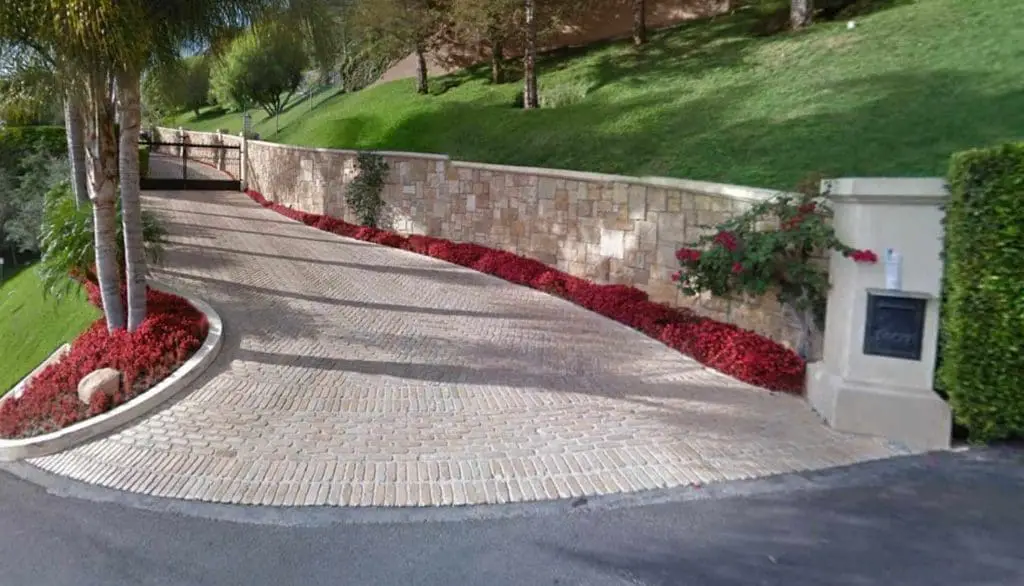 Dr. Phil's outdoor area
Dr. Phil, known for his love of swimming, has a full-size, lighted tennis court, a swimming pool, and panoramic views of the city lights, all of which contribute to the allure of the property.
Dr. Phil's tennis court
Dr. Phil's Neighborhood
The neighborhood surrounding Dr. Phil's residence in Beverly Hills is renowned for its exclusive nature and the presence of numerous high-profile individuals. Many celebrities, including actors, musicians, and business moguls, call this coveted area their home.
The area surrounding Dr. Phil's house
Taylor Swift, Kirk Douglas, Jeff Bezos, Christina Aguilera, and many others are on that list. The sense of community among these esteemed residents adds to the allure and desirability of the neighborhood.
Other Houses Owned by Dr. Phil
Dr. Phil's ownership of a luxurious mansion in Dallas, Texas is just one of his impressive properties. Tucked away in the esteemed Old Preston Hollow neighborhood, this mansion, purchased in 2020, serves as a testament to his deep connection to his Southern roots.
Dr. Phil's Texas house
Designed by renowned architect Patrick Ford in a captivating Italian Mediterranean style, this estate spans nearly 15,000 square feet, showcasing the impeccable taste of Dr. Phil and his wife. It offers an impressive seven bedrooms, eight full baths, and five half baths spread across three levels.
It's worth mentioning Dr. Phil's former Mediterranean-style villa in Beverly Hills, which was sold in 2010. This property, situated just north of Sunset Blvd., featured eight bedrooms, seven baths, and ample public spaces adorned with designer finishes.
Dr. Phil's former Beverly Hills house
The fully walled and gated estate ensured utmost privacy and boasted a two-story Rotunda entry hall, floors adorned with diamond powder and stone, as well as an impressive dual staircase.
Another one of his properties is also a house in Beverly Hills, but this one is not just a normal house. One would be surprised to learn that the house in question, though once associated with Dr. Phil, has never actually been his dwelling. Instead, it served as a house of his son, Jordan McGraw, over the past few years. In 2020, it was sold for a considerable sum of $5.75 million.
Dr. Phil's Beverly Hills house
The house boasts a remarkable array of eclectic touches, drawing inspiration from the artistic vision of Tim Burton. Among its unique features are a striking wall adorned with an assortment of firearms and an eclectic collection of memorabilia, spanning from Batman and Star Wars to endearing teddy bear-themed items.
Dr. Phil's wall full of guns
Upon entering, visitors are greeted by a pool table that evokes a mesmerizing sight, as if white paint is gracefully dripping onto the vibrant blue floor.
Dr. Phil's pool table
Moreover, the enchanting presence of a bone chandelier casts an otherworldly glow throughout the space. Additionally, the staircase, artfully adorned with captivating snake designs, adds an intriguing touch that entices the curious gaze of any visitor.
Dr. Phil's staircase