In a world filled with chaos and controversies, it's refreshing to take a moment and appreciate the finer things in life. Enter Ja Morant, the renowned NBA player who recently inked a jaw-dropping $193 million contract.
Ja Morant's house
With newfound wealth, Morant's parents decided to celebrate their son's success by acquiring a truly magnificent estate in the charming town of Eads, Tennessee, for an impressive $3 million.
Where Does Ja Morant Live Now?
Ja Morant lives at 211 Mountain Brook Cove, Eads. This sprawling mansion, spread over a remarkable 13,000 square feet, is a testament to opulence and refined taste. Situated on a generous 6.5-acre plot in the exclusive community of Eads, Morant's new home provides the perfect sanctuary away from the demanding NBA lifestyle.
Ja Morant's Contemporary House Interior
This sprawling mansion, spread over a remarkable 13,000 square feet, is a testament to opulence and refined taste. Stepping inside this architectural marvel, you'll find yourself enchanted by the grandeur that awaits.
Ja Morant's house interior
The interior design seamlessly blends contemporary elegance with timeless sophistication. The foyer welcomes guests with its soaring ceilings and an exquisite chandelier that bathes the space in a warm glow.
Ja Morant's entrance
From there, the journey through this palatial residence unfolds, revealing meticulously crafted details at every turn. The living spaces exude an air of sophistication, with plush furnishings and tasteful artwork adorning the walls.
Ja Morant's living room
With a total of seven lavishly designed bedrooms and an astonishing ten bathrooms, this residence offers unrivaled comfort and luxury.
Ja Morant's bedroom
The master suite is a sanctuary of its own, featuring a spacious bedroom with a sitting area, a private balcony overlooking the picturesque landscape, and a luxurious en-suite bathroom complete with a deep soaking tub and a rain shower.
Ja Morant's bedroom
The gourmet kitchen is a culinary enthusiast's dream come true. Equipped with top-of-the-line appliances, sleek cabinetry, and ample counter space, it effortlessly combines style and functionality.
Ja Morant's kitchen
Whether preparing a simple meal or hosting a lavish dinner party, this kitchen provides the perfect backdrop for culinary creations.
Ja Morant's kitchen
Entertainment is taken to new heights with a dedicated game room, where friends and family can gather for spirited competitions. The game room features a billiards table, a poker table, and various arcade games, providing endless entertainment options.
Ja Morant's game room
For those seeking the ultimate cinematic experience, the state-of-the-art movie theater is a true gem. Sink into plush leather recliners and immerse yourself in the world of movies, enjoying crystal-clear picture quality and immersive surround sound.
Ja Morant's cinema
Wine enthusiasts will rejoice at the inclusion of a meticulously crafted wine cellar. Climate-controlled and expertly designed, it houses an impressive collection of vintages from around the world.
Ja Morant's House – Outdoor Area
The allure of this residence extends far beyond its interior. Step outside, and you'll be greeted by a paradise-like outdoor oasis.
Ja Morant's outdoor area
A sparkling swimming pool beckons on sunny days, inviting residents and guests alike to bask in its refreshing waters. Lounge chairs line the poolside, providing a tranquil spot for relaxation and soaking up the sun.
Ja Morant's pool
Adjacent to the pool, a beautifully landscaped outdoor kitchen and dining area offer the perfect setting for all fresco dining. For the sports enthusiasts, a well-appointed basketball court stands ready for competitive games and friendly matches.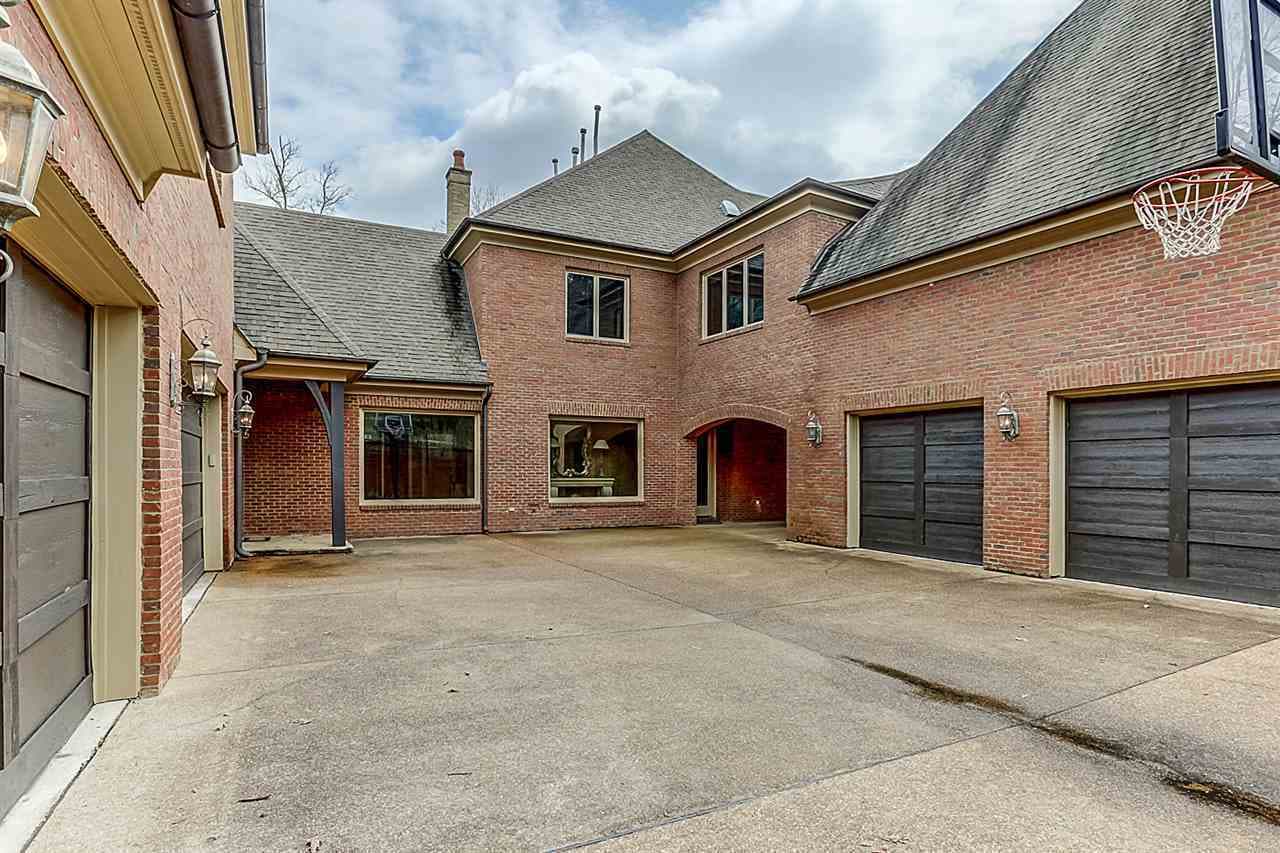 Ja Morant's basketball court
Ja Morant's Neighborhood
Morant's choice of residence places him among an exclusive community in Eads, known for its serene surroundings and upscale living. While it is not uncommon for celebrities to find solace in this area, the neighborhood maintains an air of privacy and tranquility.
Other Houses Owned by Ja Morant
Ja Morant's opulent lifestyle extends beyond his magnificent mansion in Eads, TN. While primarily residing in his sumptuous house in Tennessee, the basketball superstar also owns a remarkable luxury villa in Dalzell, South Carolina.
Ja Morant's old house
This lavish villa spans an impressive 5,000 square feet and serves as a testament to Morant's success, acquired at an astonishing price of $14 million.