Fond of golf? If Tiger Woods is all you can ever think about when it comes to golf, Justin Thomas is also worth knowing. He's a younger golfer that's slowly taking over the center stage with his winning strokes. In this post, we'll talk about Justin Thomas, especially his lovely house in Jupiter, Florida.
About Justin Thomas
Even before he turned 30 years old, Justin Thomas already gained a lot of fame in sports, especially in golf, when he won six times on the PGA Tour. He's on the top post in the World Golf Rankings, and he also received the PGA Player of the Year Award. With these achievements, he was able to bag $21 million in winnings, plus a $10 million bonus for winning the FedEx Cup.
Along with Tiger Woods, Jack Nicklaus, and Jordan Spieth, he is also the fourth golfer to win five tournaments, including a major one, in a single season before celebrating their 25th birthday. He's also listed in Forbes' 30 Under 30 in the Sports category.
As of 2022, he has an estimated net worth of $50 million. And as he already won the PGA tour 14 times, his income is only going to increase over time.
Where does Justin Thomas live?
He currently lives in "The Sunshine State." Justin Thomas' property in Jupiter, Florida is a marvel. The structure was built in 2008, and it spans more than 7,000 square feet. It has five bathrooms and four bedrooms, as well as other rooms and amenities for entertainment, function, and, of course, exercise for the pro golfer. Listings show that the property costs $3,103,000.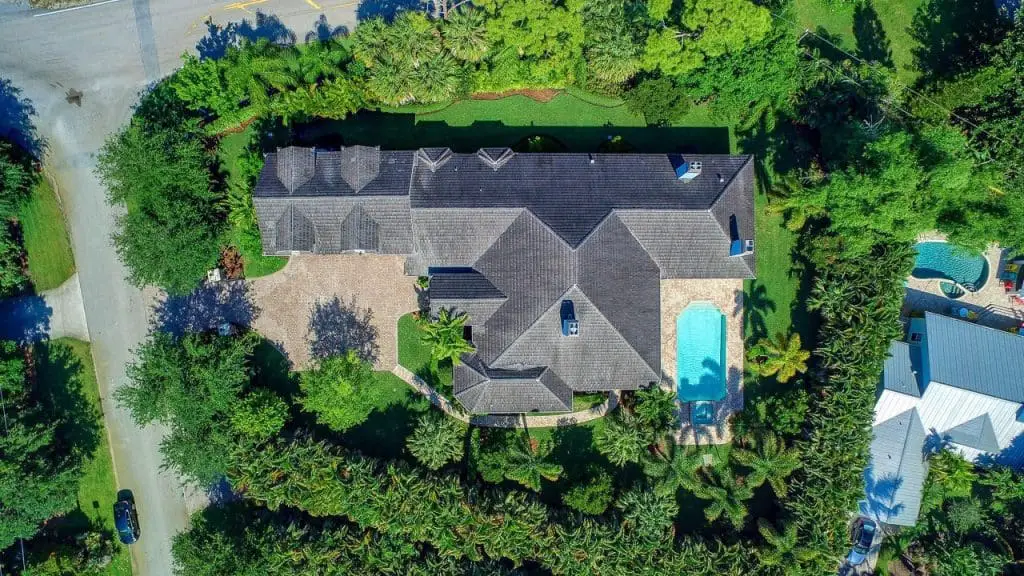 Cool Features of Justin Thomas's House In Jupiter Florida
His home is truly an athlete's dream home as it comes with appliances and amenities that support his active lifestyle.
For the interior area, Justine opted to have a blend of hardwood and marble floors throughout. Based on pictures from listings, these are the top features of his abode:
Kitchen – Cooking healthy meals is never a problem at Justin's home. The area is fitted with all the necessary cooking appliances. Plus, the elegance of granite countertops and custom mahogany storage options contributed to the vibe of the area.
Bedrooms – As fitting for a pro athlete, the bedrooms all have amenities for relaxation and quiet time. These areas come with personal ensuites and walk-in closets, and a bathroom with a free-standing bathtub.
Entertainment room – This is the perfect room for parties with friends or family. This room includes a home theater and a pool table. The seating option in front of 5 huge TV's is a gray sofa with red throw pillows and light linens with white and red accents. This part of the house also houses Justin's jersey, golf bag collection, medals, trophies, and framed pictures of himself receiving his awards. This room is Justin's "Happy Place", Justin was quoted saying "This is my happy place during Saturdays/Sundays and the off season. If anybody needs me, I'll be sunken in my couch"
There's also a special covered area that serves as the perfect transition between the outdoor and indoor area. In here, Justin placed two 6-seater tables. Just a couple of steps away is the swimming pool.
The outdoor area of Justin Thomas' property in Jupiter, Florida is equally fascinating. The backyard has a spa and saltwater pool. Located on one side of the pool is a basketball ring. There's also an in-law suite and a three-car garage. Of course, he also has his own mini golf course and workout area. And as if to wrap up the overall relaxing and sporty vibe of his home, Justin also constructed a balcony and patio with a wet bar, which overlooks the surrounding landscape of his property.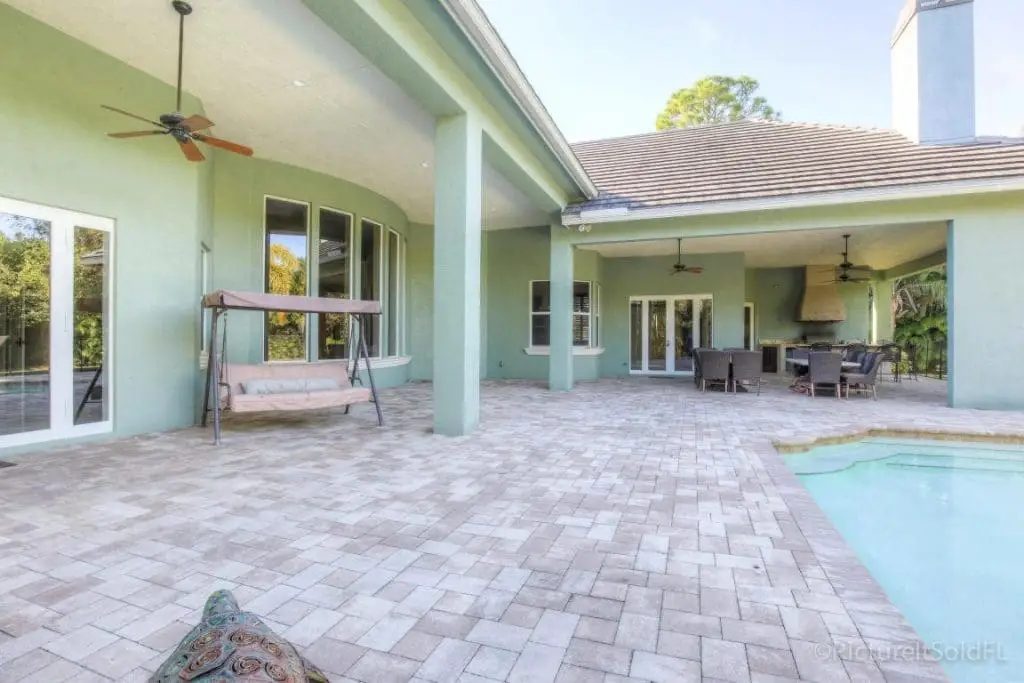 Justin Thomas's Property In Jupiter Florida
Florida is one of the world's best golfing capitals. Aside from Justin Thomas, Rickie Fowler, Smylie Kaufman, Tiger Woods, Jack Nicklaus, and Brooks Koepka also live in Jupiter, Florida.
Indeed, the area is a well-loved residential location for pro golfers. And for good reasons. The area boasts some of the top golf courses. Its appeal also goes beyond golf. As a beachside community, the place also has countless top-notch shops and restaurants that serve appetizing meals for health-conscious athletes. Besides, it is also located near the breathtaking and iconic Loxahatchee River. With all these luxuries, no wonder Jupiter, Florida is dubbed the "Epicenter of Professional Golf" and "Golf's Hot Spot."
Considering the neighborhood and actual home design of Justin Thomas, it's easy to say that his crib is perfect, especially for athletes. He can enjoy a perfect mix of community life with sports enthusiasts, as well as other luxuries, such as picturesque travel spots, restaurants, golf courses, and shops. Inside the house, he can indulge in peaceful and quiet time, especially after the busy tournament season.