In the world of entertainment, Kevin Hart is a household name, celebrated for his Grammy-nominated comedy, acting prowess, and charismatic television hosting. Honored as one of Time magazine's 100 most influential individuals, Hart's influence extends far beyond the stage, making him the highest-grossing touring comedian in history.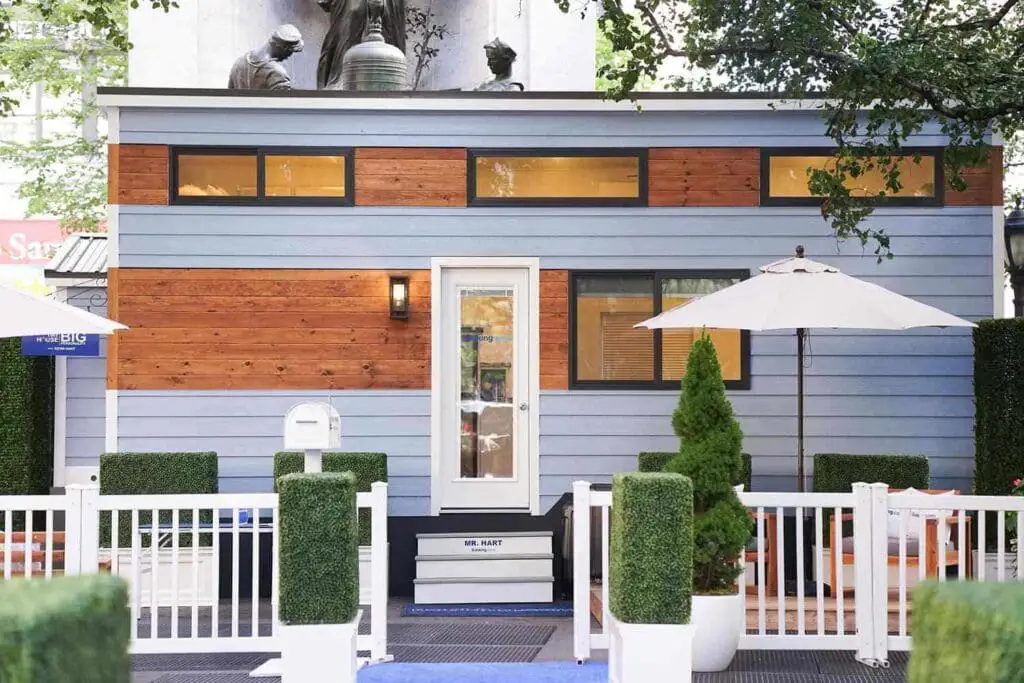 Kevin Hart's Tiny House
While touring the globe with his "Irresponsible Tour," Hart has partnered with Booking.com to offer fans a taste of the good life in a unique 268-square-foot tiny house. This one-of-a-kind tiny house, originally located in Herald Square, New York, had temporarily found its home in Elizabethtown, Pennsylvania.
Where is Kevin Hart's Tiny House Located?
Kevin Hart's Tiny House is located at 867 Schwanger Rd, Elizabethtown. Kevin Hart's "Tiny House with a Big Punch" has been accepting reservations since September 20, 2018, providing an extraordinary opportunity for fans to immerse themselves in his world.
The tiny house rental, priced at a reasonable $175 per night, offers fans a chance to experience a piece of Hart's lifestyle. Unfortunately, the property is no longer available for reservations, and Kevin Hart no longer resides there or owns that place. The information regarding its availability and ownership has changed since the initial introduction of the property.
How is Kevin Hart's Tiny House Looking from the Inside?
Inside, guests will find a fully equipped living space that defies its dimensions, featuring a cozy bedroom, a well-appointed bathroom, a compact yet functional kitchen, and a comfortable living room. While the size of this house may be small, the amenities are top-notch.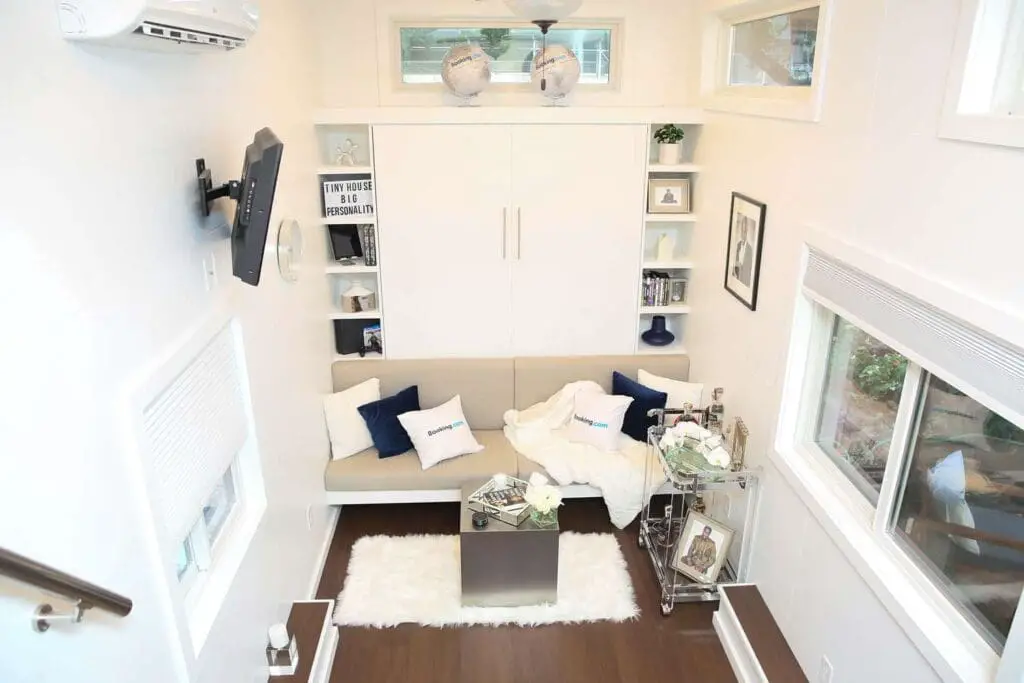 Kevin Hart's Tiny House Interior
The living room boasts a comfy couch, a petite coffee table, and even a fully stocked bar cart for those looking to unwind. The walls are painted in a light grey color and the ceiling is white. There is also an interior design element of cabinetry on one wall that adds to the overall aesthetic of the room.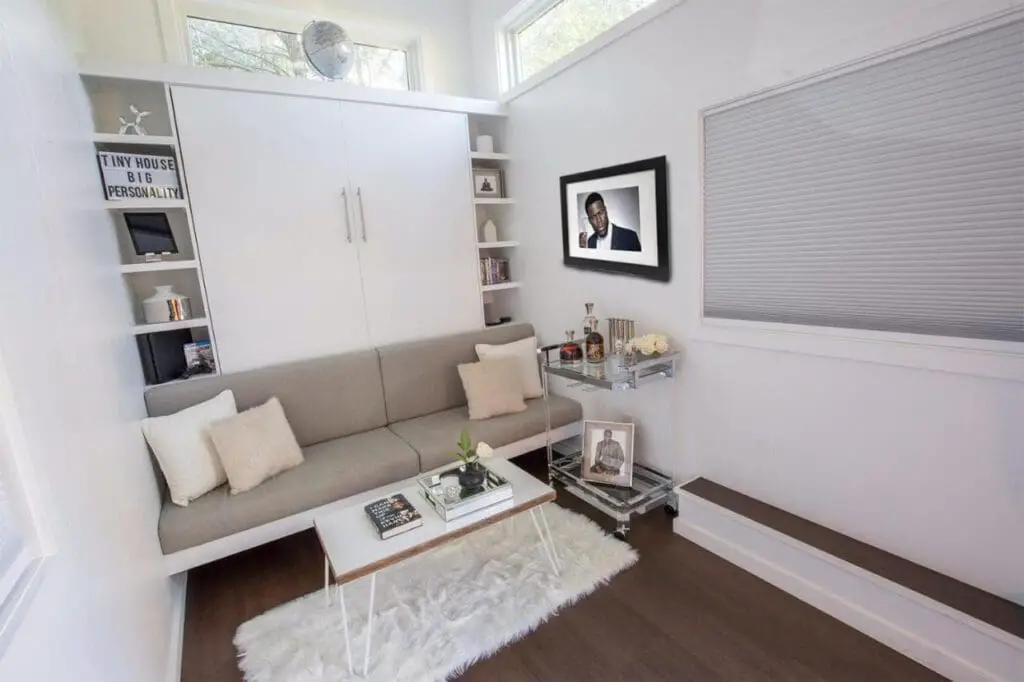 Kevin Hart's Tiny House living room
In the kitchen area, you'll find a fridge and propane stove top for convenient meal preparation. There are green cabinets with some kind of wooden countertop. To one side there appears to be some kind of handrail leading up to what looks like another level in this house i.e., the bedroom.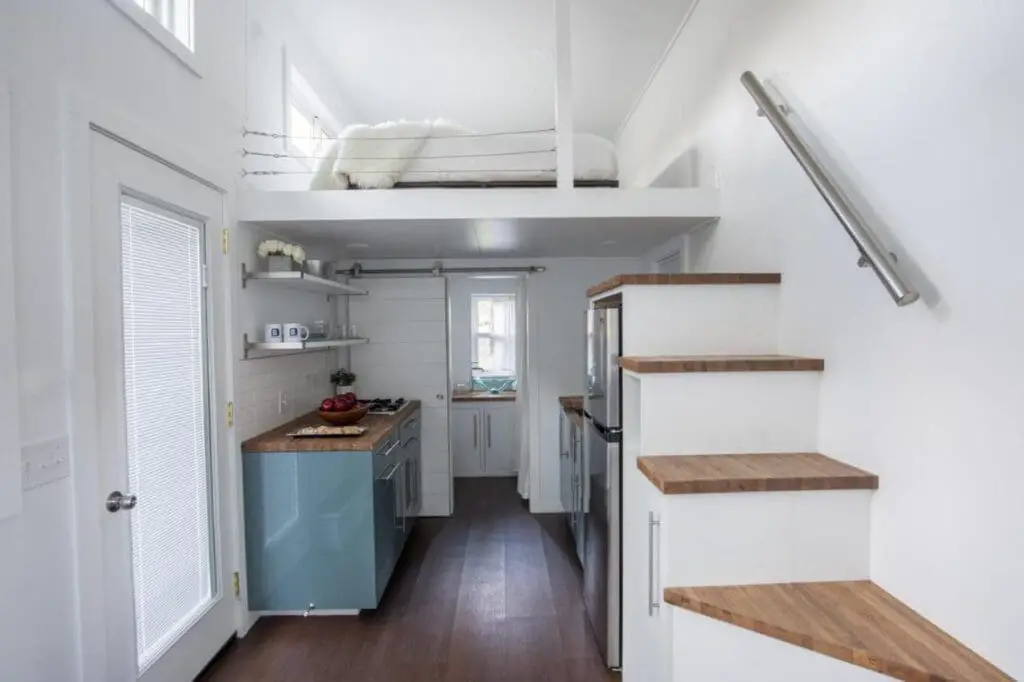 Kevin Hart's Tiny House kitchen
Despite its modest size, this tiny house surprises with its spacious layout. It accommodates a queen-sized bed for a comfortable night's sleep and offers a cozy entertainment space to unwind.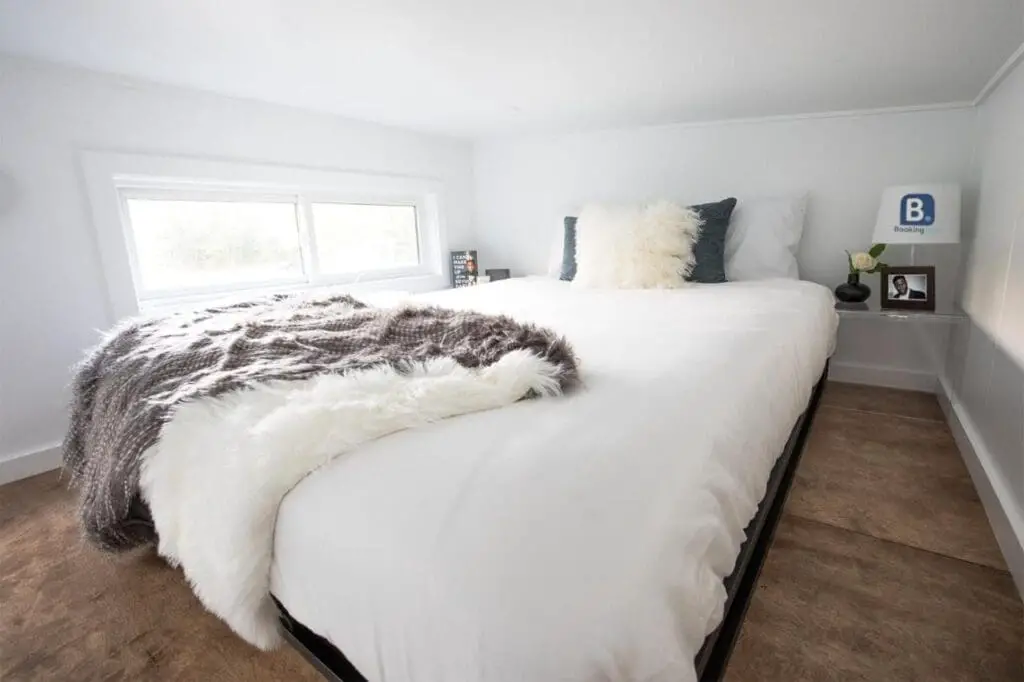 Kevin Hart's Tiny House bedroom
Exploring Kevin Hart's Tiny House
– All-inclusive package. This is a great option for those who are afraid they may be spending too much money on the things they need to do there, but it also saves them money. It is also well worth it to take advantage of the many activities that the house has to offer. There are several golf courses located near the house and the beach, as well as tennis courts, hiking trails and other recreational possibilities.
– View house. A lot of people who stay at the Kevin Hart tiny House come here just to watch the show and to see the view. Of course, they're going to come for a variety of other reasons, too. That's one of the great benefits of staying in a home away from home – being able to be as involved as you like.
– Beach day. Many visitors stay at the Kevin Hart House to enjoy a day on the beach. Some of them go in the morning, others in the afternoon. You can spend a couple of hours relaxing on the beach and seeing the sights of the local area.
– See the sights. The house itself is only one of many attractions in the area. There are tons of great things to see in the area – museums, parks, beaches, historic buildings, and more. You can extend your trip to include a visit to some of these sites, too.
– Bike around the beach. The Kevin Hart House has a bike path that allows you to cycle around the beach. It's free and easy to use. You can also explore some of the other attractions in the area. Try stopping by the lighthouse for a wonderful afternoon photo.
Update: We just did a feature about Kevin Hart's House in Calabasas, California. He just bought the house next door as well! You can go check them out now.