An true architecture inspiration.
This house was built in between 4 huge stones. It has all the comfort of modern houses, a fireplace, a swimming pool, a lot of natural light and it definitely very strong!! Can withstand high winds and hurricanes. It is located in the city of Guimaraes.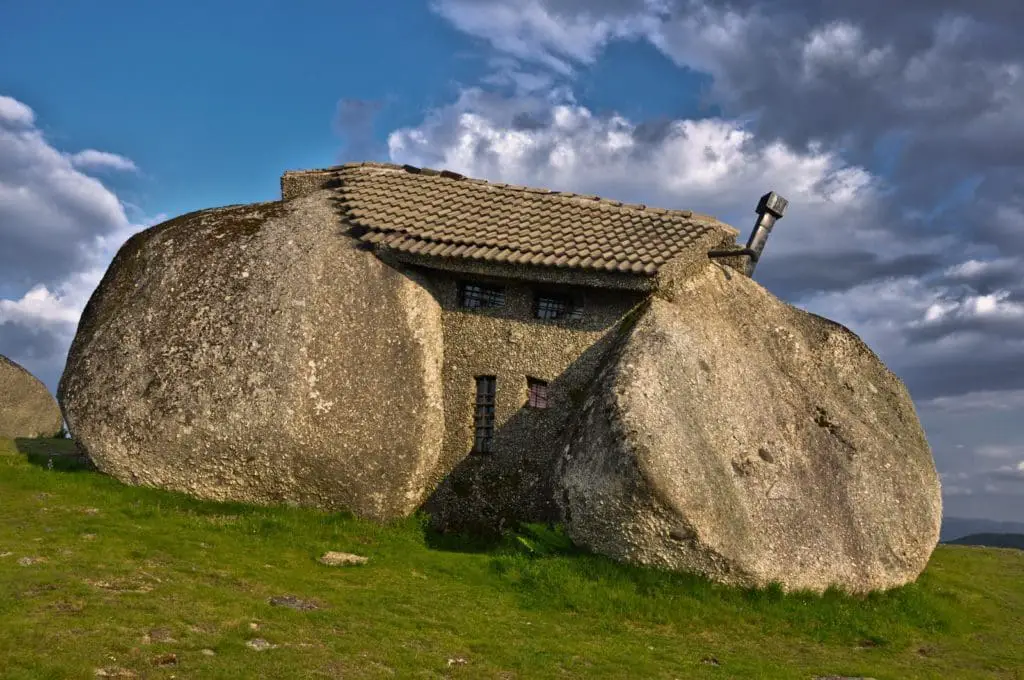 In the country of Malta, they used to build homes for sale like this in the olden ages. They have historic places like the ggantija and hagar qim. There are caves all over the island which used to serve as a shelter against the air fighters from the nazi war in europe.
In Malta they still build with limestone, houses in Malta are still being built the traditional way.
One of a kind. Enjoy the image below.