Patrick Mahomes, the acclaimed NFL quarterback, known for his remarkable talent and leadership on the field, has recently made headlines with his extravagant purchase of a stunning mansion in Kansas.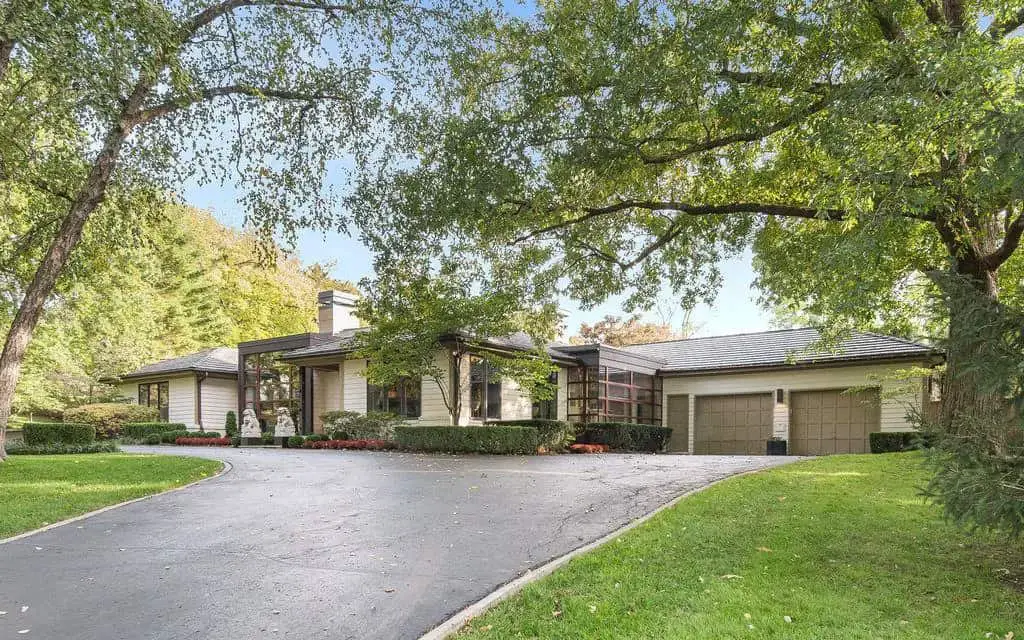 Patrick Mahomes' Kansas house (Source: Redfin)
With a net worth estimated at $40 million, Mahomes' career has skyrocketed, making him one of the highest-paid athletes in the world. Let's delve into the details of his luxurious residence, offering a glimpse into the life of this esteemed celebrity.
Where Does Patrick Mahomes Live Now?
Patrick Mahomes lives at 1257 W 57th Street in Kansas City, Missouri. This exquisite property spans over 3,759 square feet and sits on a 1.38-acre lot. It has three bedrooms and four bathrooms and features a meticulously designed interior that reflects the quarterback's discerning taste and style.
A Closer Look at the Interior of Mahomes' House
The interior of Mahomes' house showcases a contemporary design infused with elements of luxury and comfort.
Patrick Mahomes' interior (Source: Redfin)
As you step inside, you're greeted by spacious rooms with tall ceilings and abundant windows that invite natural light to cascade within.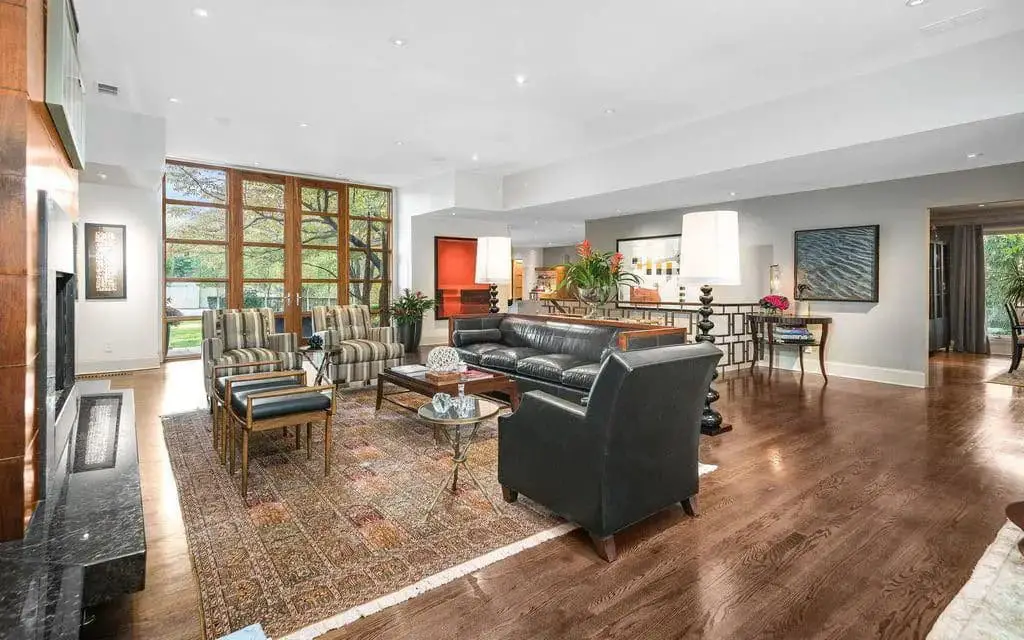 Patrick Mahomes' house (Source: Redfin)
Multiple living areas, adorned with magnificent fireplaces and glass doors, seamlessly transition to the inviting outdoor oasis.
Patrick Mahomes' living areas (Source: Redfin)
The large formal dining room and chef's kitchen are bathed in sunlight, courtesy of floor-to-ceiling windows.
Patrick Mahomes' dining room (Source: Redfin)
The chef's kitchen, with its stainless-steel appliances and ample bar seating, effortlessly opens up to the adjoining family room, creating a perfect space for gathering and entertaining. The residence leaves no stone unturned when it comes to indulgence.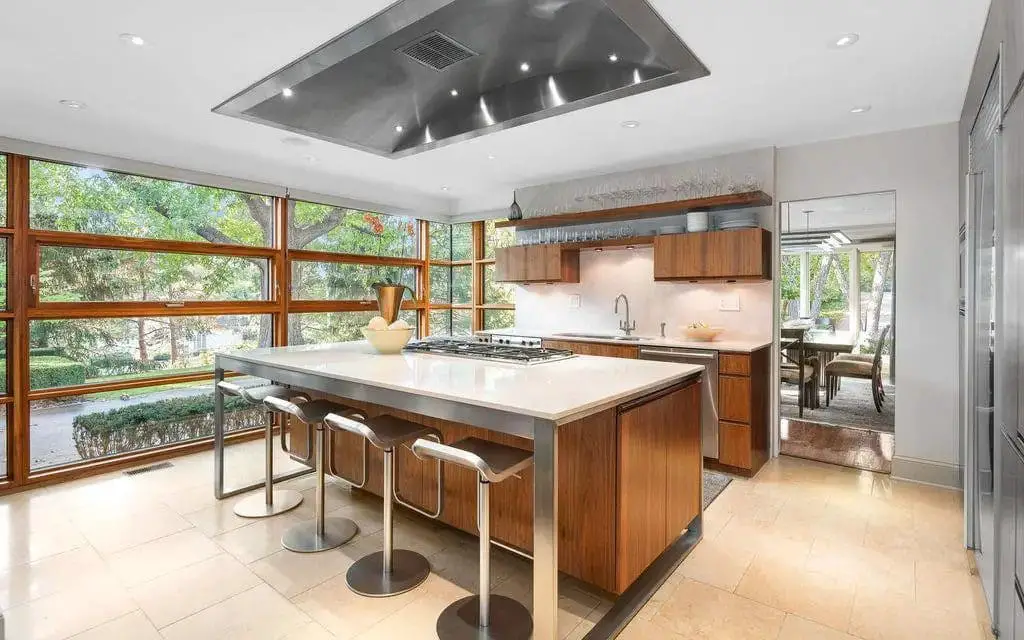 Patrick Mahomes' kitchen (Source: Redfin)
Among its many highlights, a full bar in one of the common rooms invites guests to unwind and savor the moment.
Patrick Mahomes' bar (Source: Redfin)
An office provides a tranquil sanctuary for work or reflection, while a well-appointed wine cellar showcases Mahomes' appreciation for the finer things in life.
Patrick Mahomes' wine cellar showcases (Source: Redfin)
Patrick Mahomes' house encompasses a generously sized bedroom, a meticulously designed walk-in closet complete with built-in features, a convenient laundry room, and an expansive ensuite bathroom.
Patrick Mahomes' bedroom (Source: Redfin)
Patrick Mahomes' bathroom (Source: Redfin)
Additionally, an attached fitness room ensures that the couple can maintain their active lifestyle without leaving the comforts of home.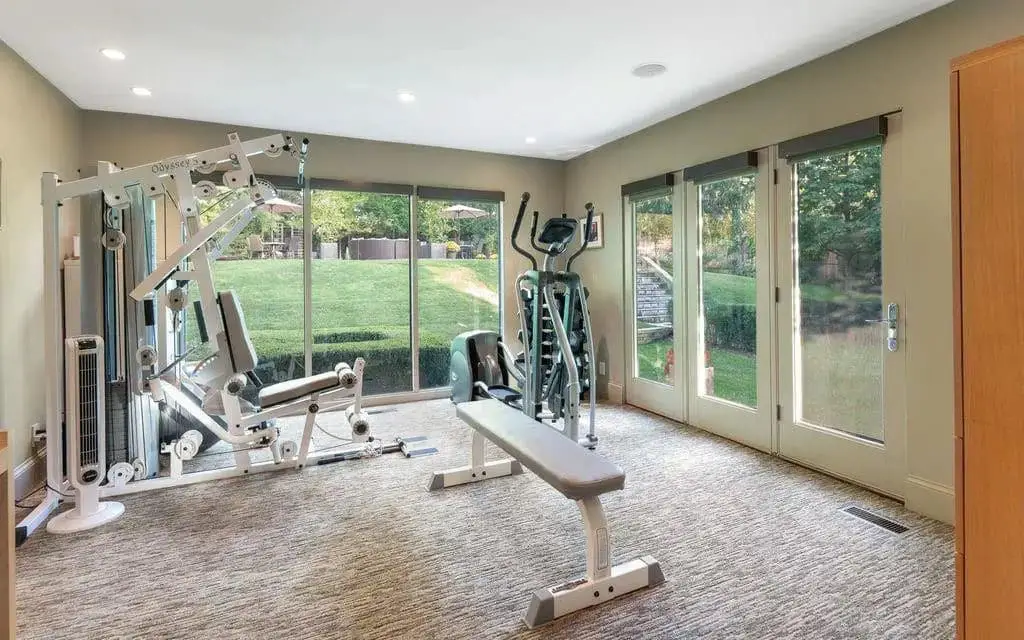 Patrick Mahomes' gym (Source: Redfin)
The Outdoor Oasis of Mahomes' House
Beyond the walls of his magnificent mansion, Mahomes has created an outdoor oasis to unwind and enjoy leisurely activities.
Patrick Mahomes' outdoor area (Source: Redfin)
As one ventures into the outdoor realm, a captivating terrace lawn reveals itself, adorned with a sparkling swimming pool and a rejuvenating hot tub.
Patrick Mahomes' pool (Source: Redfin)
Expansive patios, meticulously manicured rose gardens, and breathtaking landscaping envelop the property, creating a serene and picturesque atmosphere.
Patrick Mahomes' patio (Source: Redfin)
The cherry on top is a stunning screened porch or sunroom, offering a delightful vantage point from which to admire the scenic backyard.
The Neighborhood of Patrick Mahomes'
Patrick Mahomes' enigmatic residence enjoys a prime location, offering convenient access to luxurious amenities. The esteemed Mission Hills Country Club lies just a stone's throw away, presenting opportunities for leisurely pursuits and exclusive experiences.
Patrick Mahomes' house (Source: Redfin)
Additionally, the iconic Arrowhead Stadium, home to the Chiefs, stands a mere nine miles from Mahomes' abode. This close proximity allows him to remain seamlessly connected to the vibrant energy of the city while reveling in the tranquility of his private retreat.
Other Houses Owned by Patrick Mahomes
While Mahomes' new mansion takes center stage, it's worth mentioning that the quarterback owns other remarkable properties across the country worth $8 million.
Patrick Mahomes' main house (Source: Redfin)
His first purchase took place in December 2017, when he acquired a two-bedroom, three-bathroom condo in Kansas City at a price $125,000 below the initial asking amount.
Patrick Mahomes' condo (Source: Google Maps)
In September 2020, Mahomes, through a private LLC, procured an 8-acre plot of vacant land in Belton, situated approximately half an hour away from Kansas City.
Patrick Mahomes' Belton property (Source: Google Maps)
Adding to his collection, Mahomes recently secured a significant deal for a four-bedroom, seven-bathroom mansion in Texas, previously owned by the late Andrew Gissinger III.
Patrick Mahomes' Texas house (Source: Ebby Halliday Realtors)
With an empire valued at $8 million, Mahomes' real estate ventures showcase his ambition and financial prowess.