Renowned England international and Manchester City star, John Stones, has recently acquired a magnificent rural property nestled near the charming town of Knutsford in Cheshire.
John Stones' house (Source: TrailStream)
This opulent abode, purchased for a staggering £3.4 million, is an exquisite six-bedroom mansion, enveloped by the serenity of its own sprawling two-acre estate. Offering a host of luxurious amenities and scenic surroundings, it is a haven for tranquility and indulgence.
Where Does John Stones Live Now?
John Stones lives at Whitecroft, Clamhunger Lane, Mere, Knutsford, Cheshire East. A magnificent, detached house standing privately in about two acres in one of Cheshire's most exclusive, picturesque locations on the Waters Edge of Mere providing luxurious contemporary accommodation of about 8000sq ft with indoor pool and annexe.
John Stones' house:
John Stones' Interior of the House
John Stones' interior seamlessly blends elegance with modernity, creating a space that exudes both warmth and sophistication.
John Stones' dining room (Source: TrailStream)
The heart of the home is undoubtedly the fabulous open plan kitchen, a truly magnificent area with the top of range appliances, marble flooring, a huge central island, large dining space and a lounge area. Equipped with two double ovens and an abundance of storage space, it is a delight for those who relish the joy of cooking.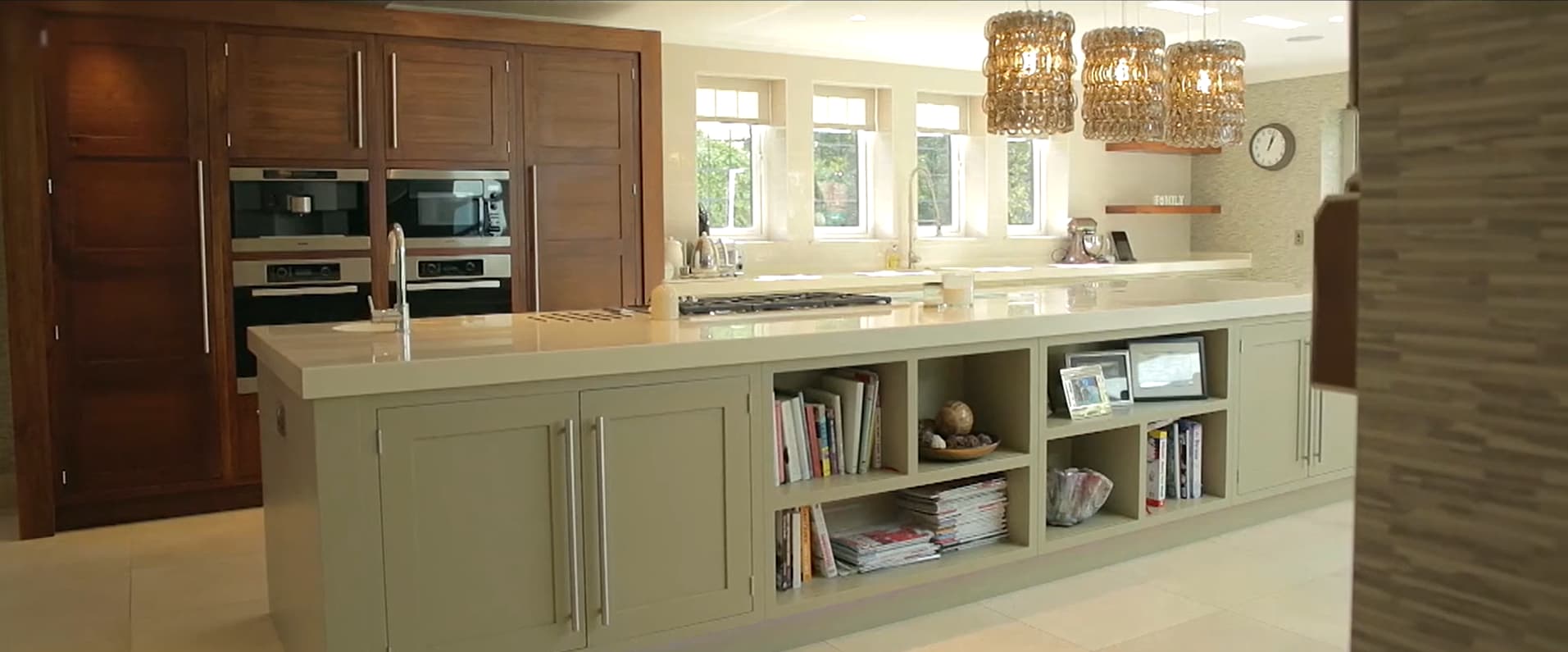 John Stones' kitchen (Source: TrailStream)
The property's indulgences extend beyond the kitchen, as it boasts an array of exceptional features. There are six reception rooms including a media room with drop-down, cinema screen and overhead projector.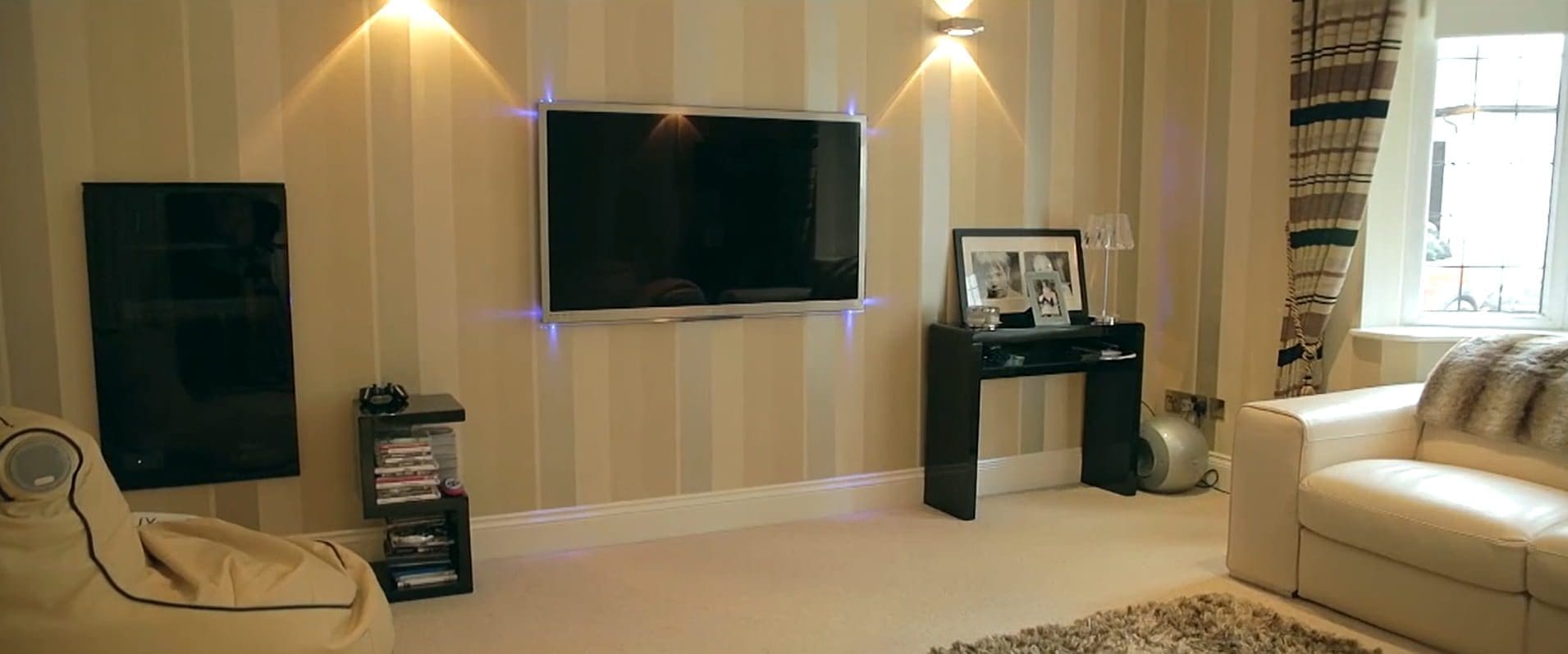 John Stones' media room (Source: TrailStream)
A contemporary oak and glass balustrade staircase in the central hall leads up to the six bedrooms, with the master bedroom suite featuring concertina doors overlooking the rear.
John Stones' staircase (Source: TrailStream)
All bedrooms come with beautifully finished ensuite bathrooms, and the top floor offers stunning panoramic views over the lake.
John Stones' bedroom (Source: TrailStream)
The leisure complex is a superb, beautifully finished facility and consists of a mosaic tile, swimming pool, sauna, steam room and a gymnasium. An inviting indoor swimming pool awaits, inviting residents to take a refreshing dip or simply lounge by the water's edge.
John Stones' pool (Source: TrailStream)
For those seeking ultimate relaxation, a sauna provides an opportunity to unwind and rejuvenate in the most luxurious of settings.
John Stones' sauna (Source: TrailStream)
Furthermore, a state-of-the-art gymnasium awaits Stones, complete with a plethora of fitness equipment, including a punch bag, balance and core trainers, weight machines, and yoga mats, ensuring he can maintain peak physical condition.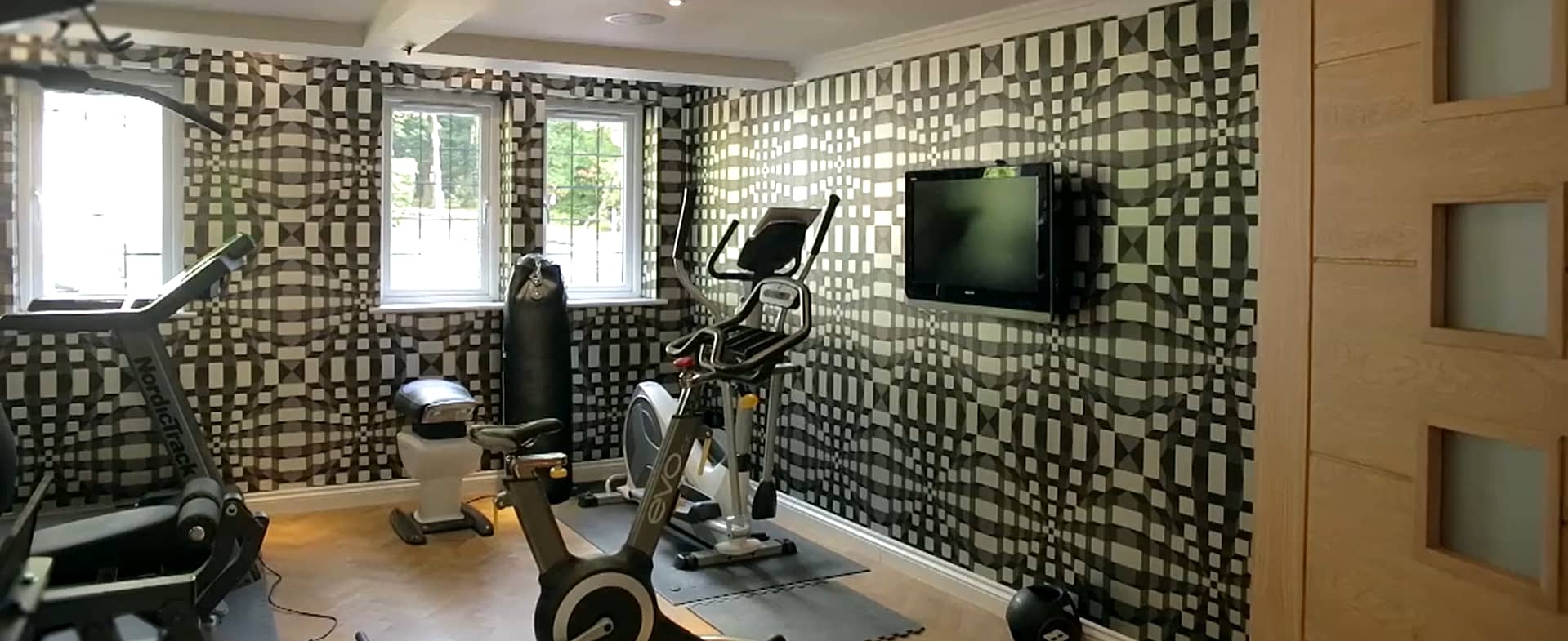 John Stones' gym (Source: TrailStream)
Entertainment is also paramount within this palatial retreat. The large main sitting room is set up as a games and entertainment room and leads out to the rear timber deck with a hot tub.
John Stones' game room (Source: TrailStream)
John Stones' Outdoor Area
As one approaches the property, it becomes evident that no expense has been spared in creating an enchanting oasis.
John Stones' garden (Source: TrailStream)
Lush, meticulously landscaped gardens frame the house, providing a picturesque backdrop and enhancing the overall allure of the estate. Beyond its grand entrance lies a world of comfort and recreation, where every aspect has been carefully designed to cater to Stones' discerning tastes.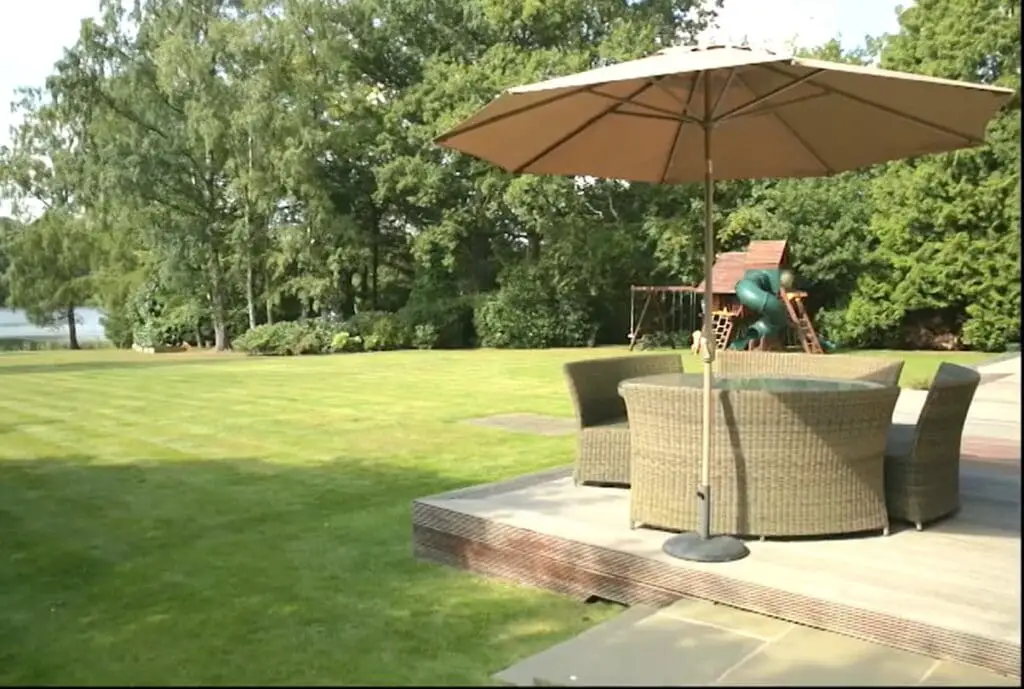 John Stones' outdoor area (Source: TrailStream)
The pinnacle of this extraordinary estate lies just beyond its doors. Stones will revel in the access to his very own private lake, where he can indulge in a variety of water sports or simply bask in the idyllic surroundings.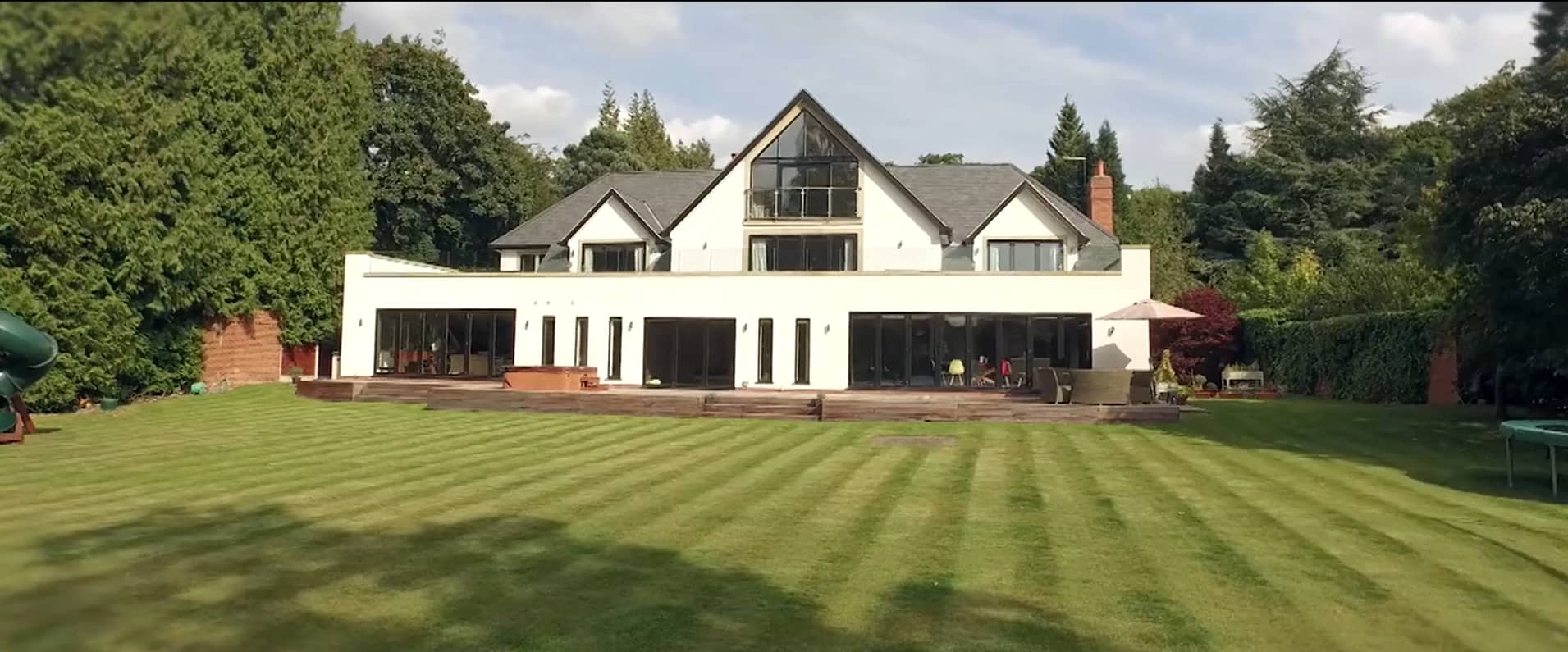 John Stones' house (Source: TrailStream)
This serene feature adds an extra layer of majesty to the property, granting it an unmatched sense of tranquility.
John Stones' Neighborhood
With the acquisition of this resplendent abode, Stones has secured a respite from the bustling world of football, while remaining in close proximity to Manchester City's training ground, just a half-an-hour drive away.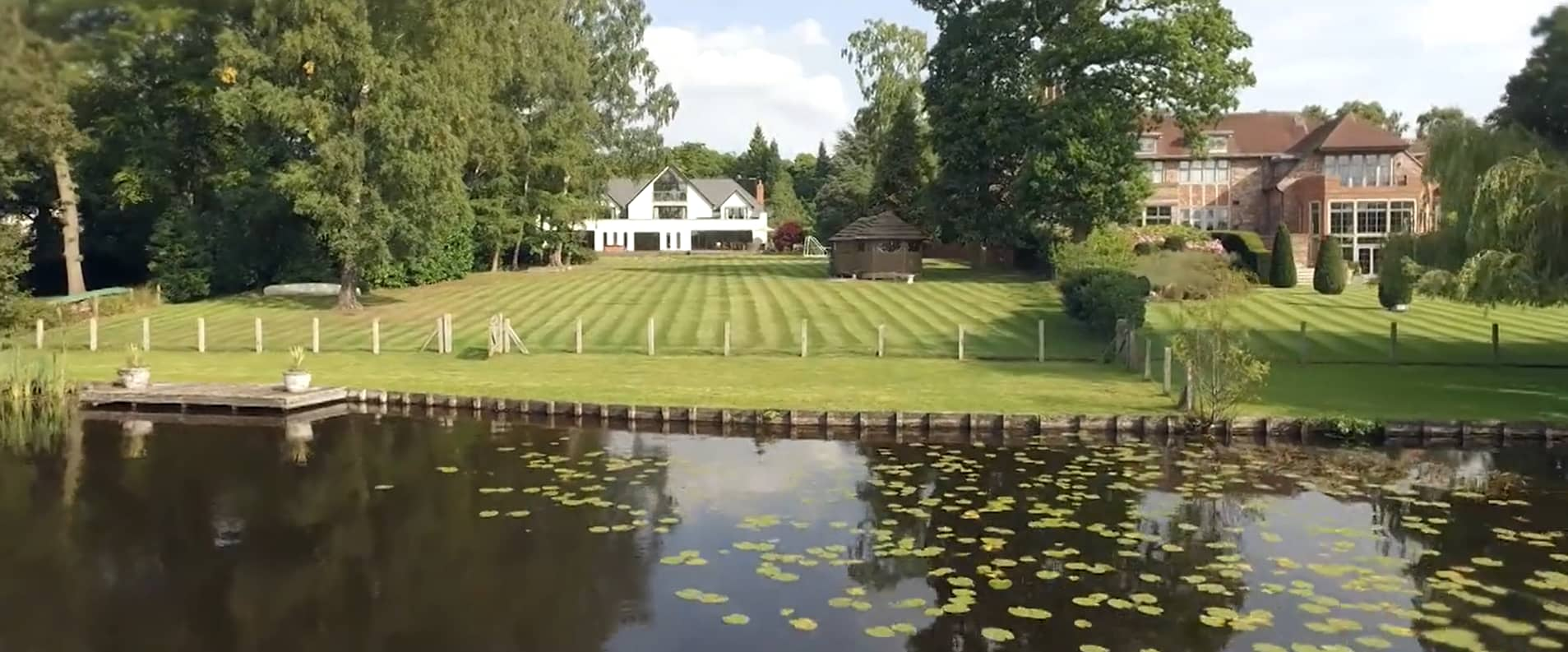 John Stones' neighborhood (Source: TrailStream)
It is a haven where he can retreat from the demands of his profession and revel in the luxurious trappings of his new home.
Other Houses Owned by John Stones
While John Stones' primary residence in Cheshire takes precedence, the footballer's exclusive focus remains on his stunning mansion.
John Stones' main house (Source: TrailStream)
Unlike some other celebrities who own multiple properties, Stones has chosen to channel his passion and resources into creating a singular haven that reflects his unique style and preferences. By devoting his attention to perfecting every aspect of his Cheshire mansion, Stones ensures an unparalleled living experience in his cherished abode.