Post Malone, the multi-talented and chart-topping artist known for his unique blend of hip-hop and rock, has always been a subject of fascination for fans and the media alike. Post Malone made headlines when he acquired a stunning piece of real estate in the picturesque city of Salt Lake City, Utah. In this article, we'll take you on a virtual tour of Post Malone's house, revealing the details of his lavish abode and its surroundings.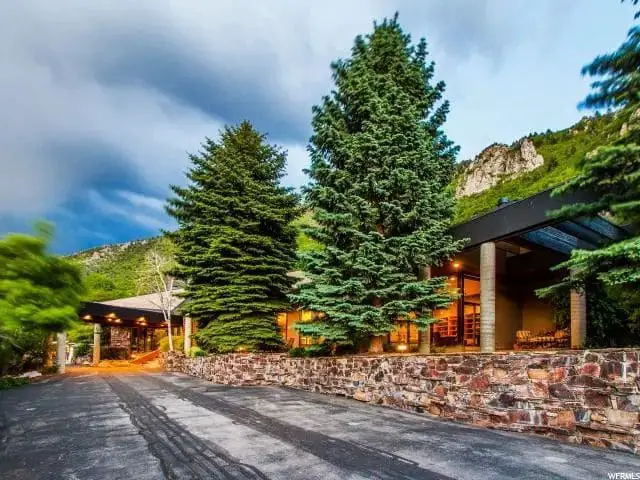 Post Malone's house
Where Does Post Malone Live Now?
Post Malone lives at 4198 E Prospector Dr, Cottonwood Heights, Utah. The artist, whose real name is Austin Richard Post, acquired his Utah mansion in 2018. This sprawling estate, located in a serene and picturesque neighborhood in Cottonwood Heights, Utah, has captured the essence of luxury living. The house boasts a generous 12,702 square feet of living space, making it a true mansion fit for a superstar.
The property offers an impressive six bedrooms and six bathrooms, providing ample space for Post Malone to unwind and entertain guests. The lot size spans over 6 acres, ensuring privacy and exclusivity in the heart of Utah's stunning landscape.
Post Malone's house came with a hefty price tag, reflecting the opulence of his lifestyle. He reportedly paid around $3.95 million for this stunning property. This substantial investment showcases the artist's taste for the finer things in life.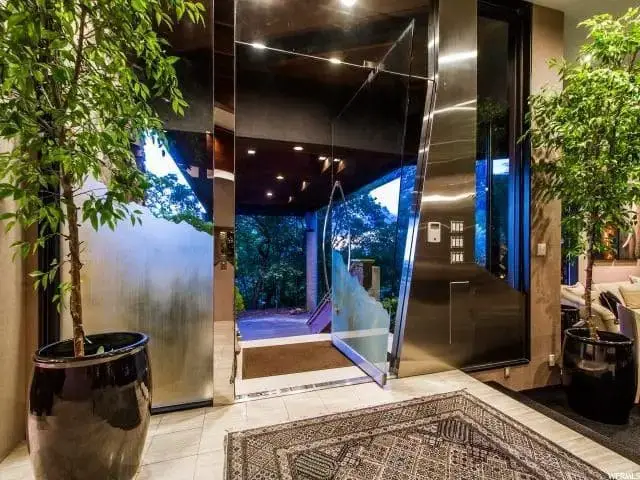 Post Malone's entryway
Beyond his real estate investments, Post Malone's net worth has skyrocketed due to his immensely successful music career. With a net worth estimated at over $30 million, he has solidified his position as one of the industry's most influential figures.
Now that we've set the stage with some background on the artist and his home's purchase, let's delve into the details of Post Malone's Utah mansion.
Post Malone's Main House Interior
The interior of Post Malone's house is a true reflection of his unique style. Stepping inside, you're greeted by the grand foyer with neutral tones and striking interior design elements. Dominating the room is a large rock which has been tastefully positioned on a white tiled floor that also has a stone corner. The room's ceiling is prominent, lending an open and airy feel to the space.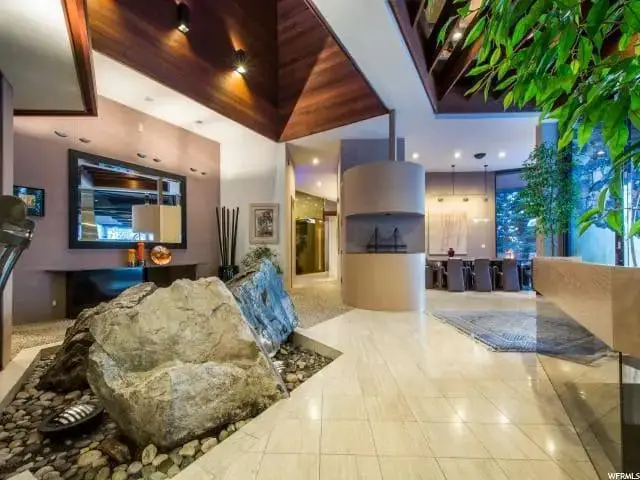 Post Malone's foyer
The furniture and decor are carefully curated, creating a harmonious blend of comfort and luxury. The dominant color scheme in the living room is brown, permeating the foreground and background, punctuated by hints of black. The focal point of the room is a cozy, inviting seating arrangement, presumably a couch, positioned near a fireplace.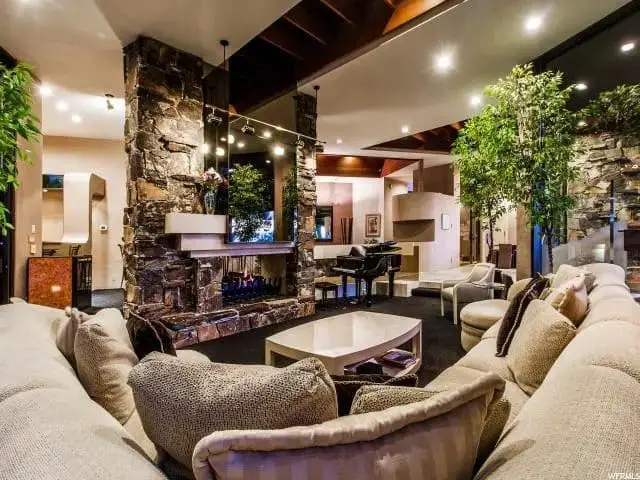 Post Malone's living room
The presence of a fireplace suggests a desire for warmth and comfort. The room's design and layout reflect a thoughtful interior design strategy. Objects that might be found in such a room, such as vases and pillows, add to the homely feel. There's also a mention of a piano on a stage, hinting at a love for music within this household.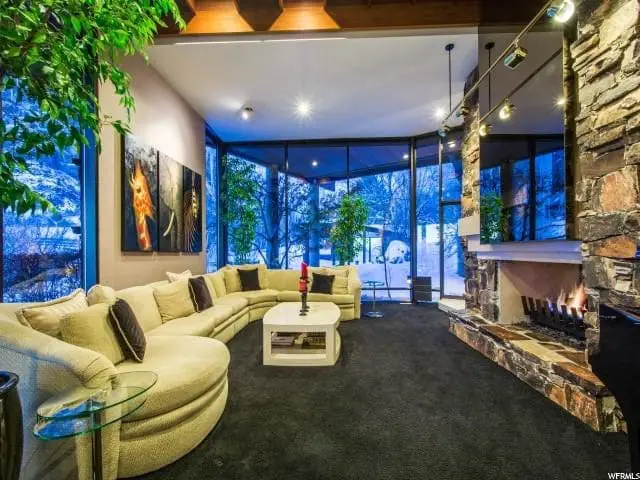 Post Malone's living room
The heart of the home is undoubtedly the gourmet chef's kitchen, equipped with state-of-the-art appliances. The dominant color in this scene is grey, giving the kitchen a modern and sleek appearance. It seamlessly connects to a family room with an informal dining area, creating a hub for gatherings and entertainment.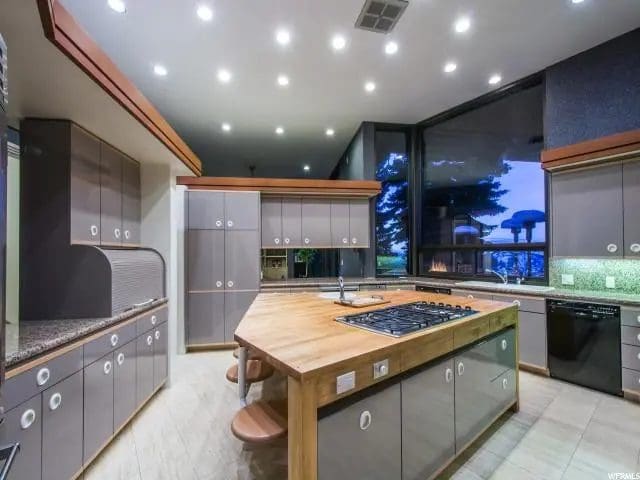 Post Malone's kitchen
The dining room, strategically positioned to capture mountain views through floor-to-ceiling windows, provides an exquisite backdrop for meals, embracing the beauty of the great outdoors. The dominant color scheme is a blend of grey and brown. The main focus is a dining table, positioned at the center of the room, surrounded by several chairs.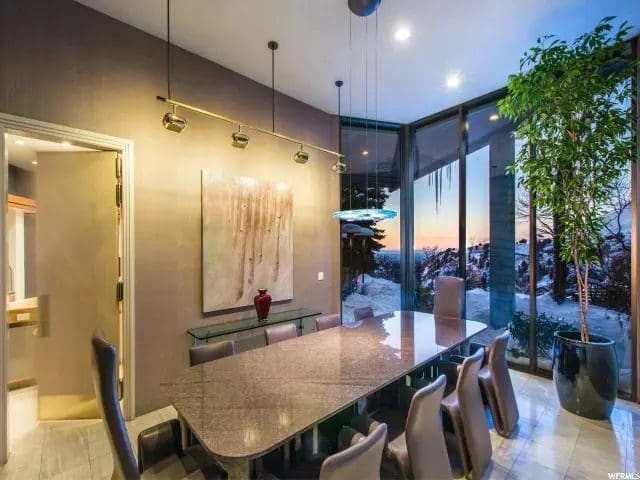 Post Malone's formal dining room
The master bedroom boasts a monochromatic neutral aesthetic, complemented by a monochromatic painting. Additionally, there are separate guest quarters, ensuring that friends and family can visit without compromising privacy.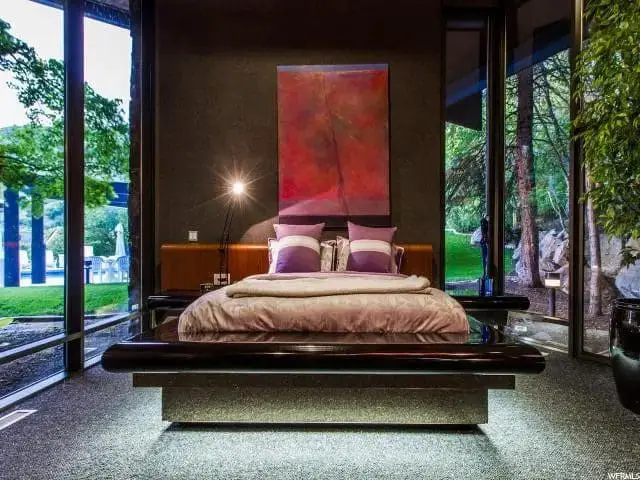 Post Malone's bedroom
One of the standout features of Post Malone's Utah mansion is the inclusion of several amenities that ensure a life of leisure. A bar, fitness room, and a separate workspace add to the property's allure. In the gym, classic art in various frames adds to the décor, demonstrating a deliberate choice to create distinct aesthetics for each space within the mountain house.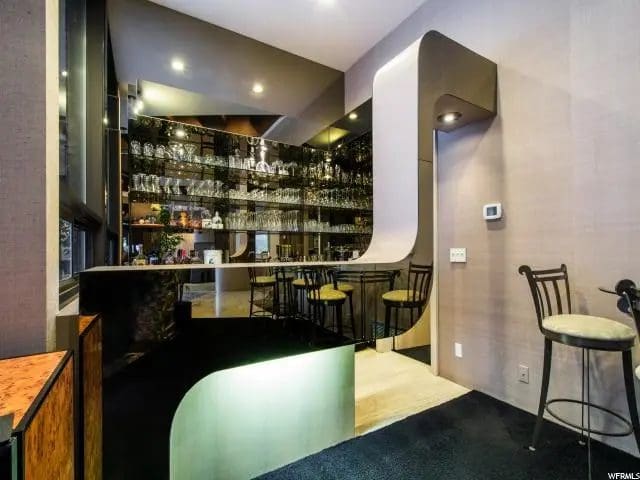 Post Malone's bar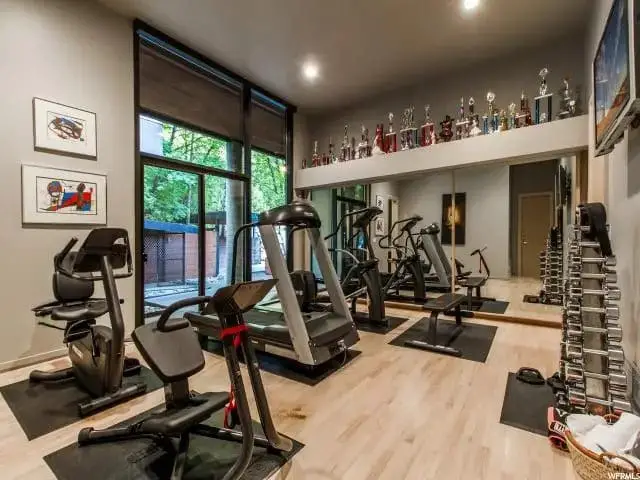 Post Malone's fitness room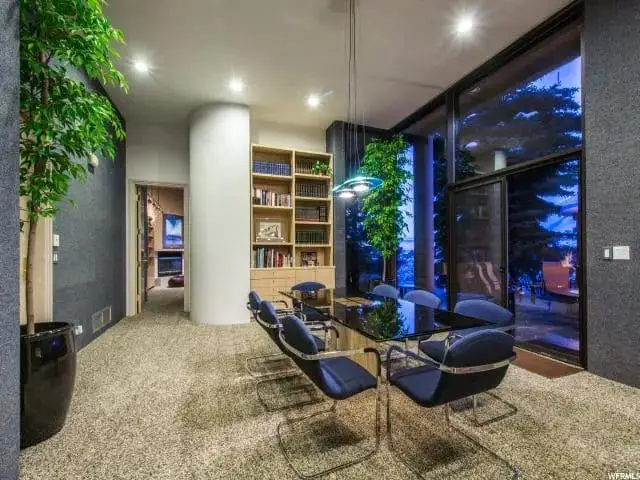 Post Malone's office
Post Malone's Outdoor Oasis
Moving outdoors, the estate offers a breathtaking outdoor area that's perfect for relaxation and entertainment. A basketball court, a pool, and a hot tub with an outdoor kitchen make this residence an oasis of recreation and relaxation. The pièce de résistance is a state-of-the-art fire pit with surrounding seats, where friends and family can stay cozy while enjoying the fresh air.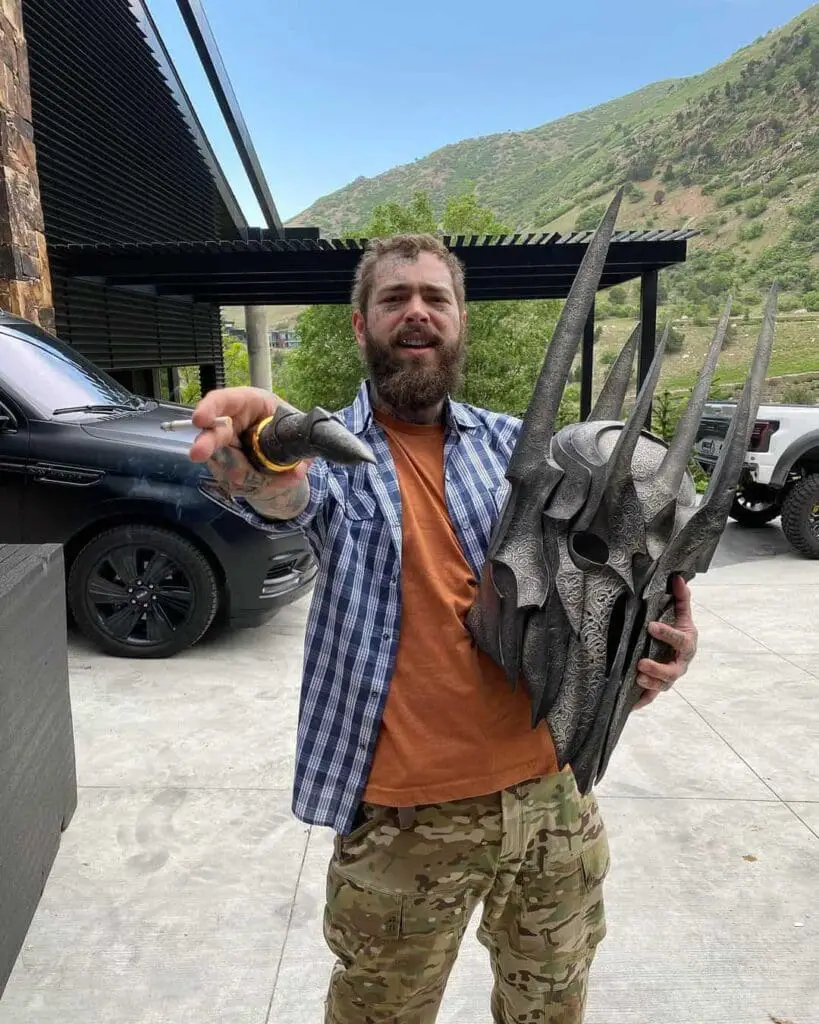 Post Malone's outdoor area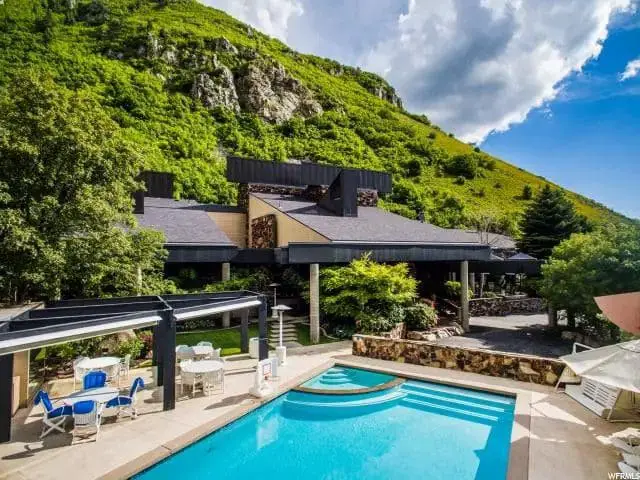 Post Malone's pool
The patio area is designed for hosting gatherings and parties, with ample seating and stunning views of the surrounding mountains. It's clear that Post Malone's house in Utah has been thoughtfully designed to cater to his desire for both tranquility and entertainment.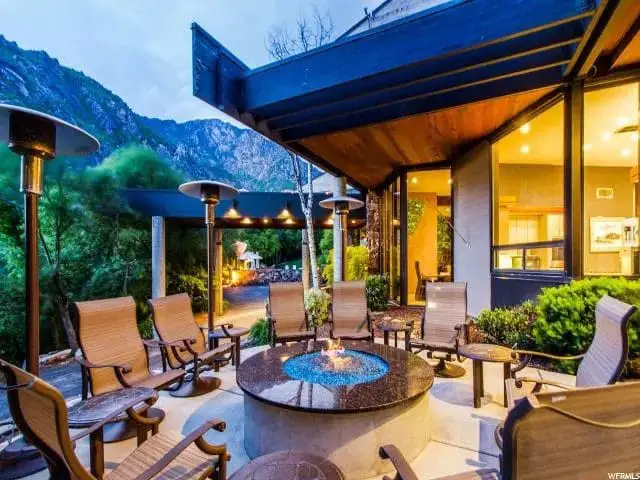 Post Malone's outdoor fireplace
Post Malone's Neighborhood
The neighborhood surrounding Post Malone's secretive mansion in Salt Lake City, Utah is a picturesque and serene area that offers privacy and tranquility, which seems to align perfectly with the artist's desire for a peaceful and secluded lifestyle.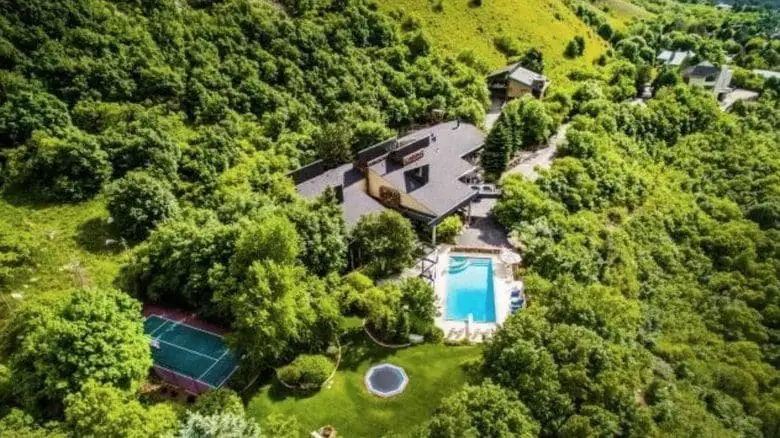 Post Malone's neighborhood
One notable aspect of Post Malone's neighborhood is the absence of close neighbors. The mansion is nestled on nearly 7 acres of land, providing a considerable buffer of space between his residence and any potential neighbors. This isolation allows for a sense of seclusion and exclusivity, which is highly valued by individuals in the public eye.
Other Houses Owned by Post Malone
While we've primarily focused on Post Malone's Utah mansion, it's worth noting that the artist owns other properties as well. Post Malone, the renowned musician, once called Beverly Hills, Los Angeles, his home. His lavish residence, with an estimated value of $26 million, spans an impressive 11,200 square feet, offering ample space for luxury living.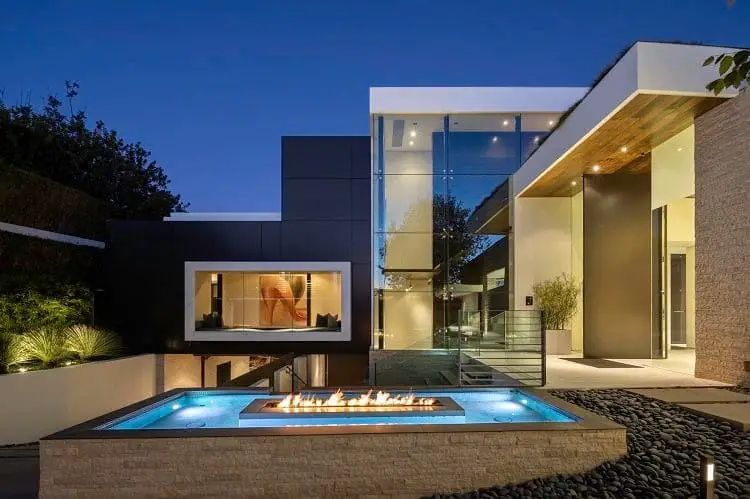 Post Malone's Los Angeles house
This stunning property features six spacious bedrooms, seven bathrooms, and two half bathrooms, ensuring both comfort and opulence. Beyond its grandeur, the residence boasts a wealth of amenities, including a private movie theater, a well-equipped gym, a sophisticated wine cellar, and more, making it a true haven of luxury and entertainment.