Yes, Post Malone is known for his genre-bending songs. But it seems that the artist's knack at anything divergent doesn't only manifest in his music, but also his home! His abode is super secluded. It's a fascinating work of art, designed by Guy Dreier, a world-renowned architect.
His residence sits on a 6.75-acre plot of land near the mouth of Big Cottonwood Canyon. This area is one of the most visually stunning residential locations in Salt Lake City. This area has breathtaking views of the city, mountains, and of course, the canyons, especially for homes using floor to ceiling doors, walls, and windows.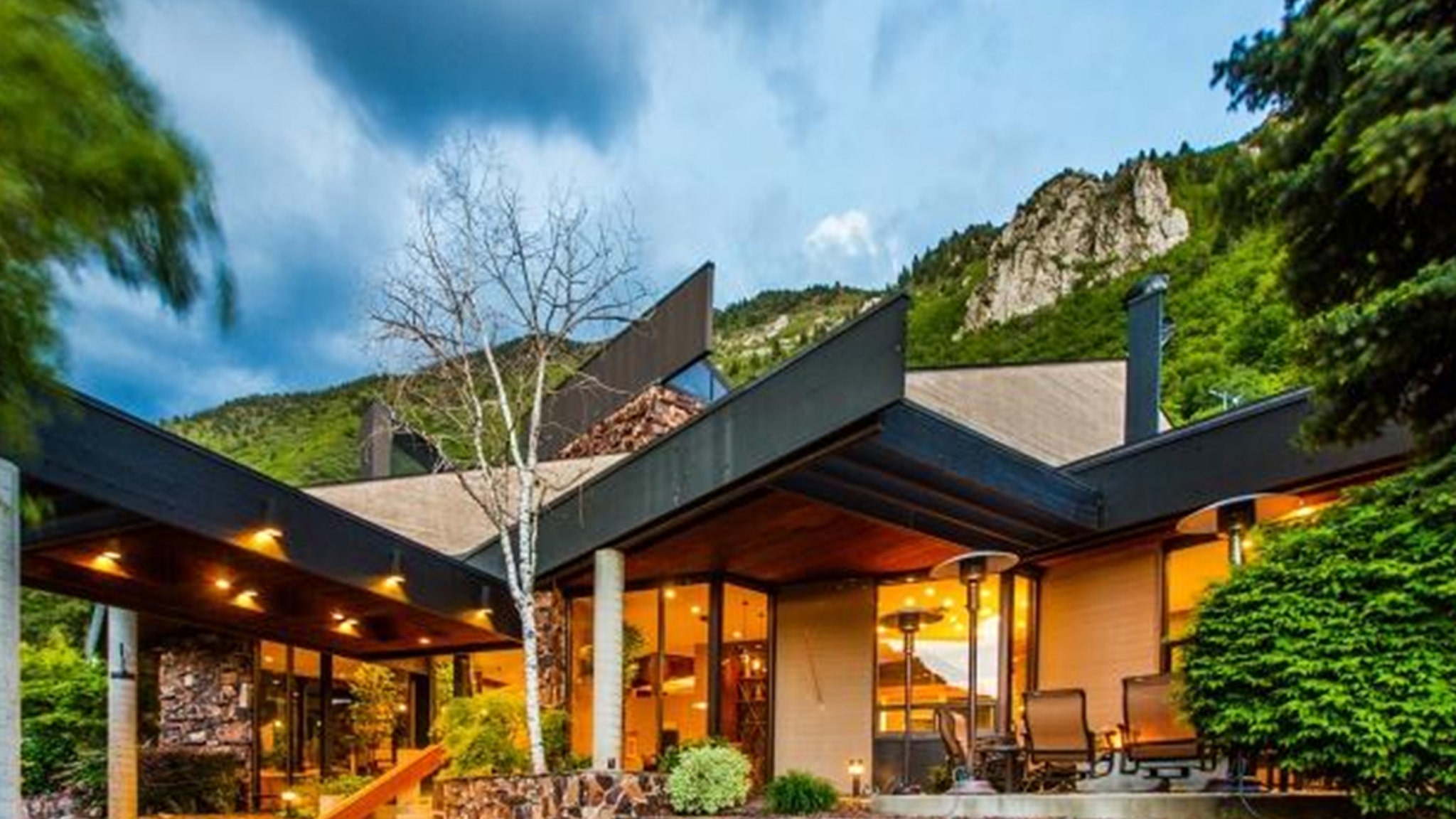 Northern Utah Home
Post Malone's home in Utah sits on a 13,000-square-foot property, which cost him $3 million. And he planned this place to become his "fallout shelter" should an apocalypse come. Yes, you heard that right.
Designed to withstand the toughest of times, Malone didn't shy away from any kind of expense just to ensure his home is fully equipped. His haven in the middle of conservation land has 5 bedrooms and 6 bathrooms. The property also has the following features:
Large master suite
Cozy living room with bar
Formal and elegant dining room that boasts of an incredible view of the mountain and the city from different angles
Gourmet chef's kitchen – This area is fitted with state-of-the-art cooking appliances. And it has an open layout that leads to the informal dining area and family room.
Wine cellar – Comes in handy when the singer and his friends or family don't feel like going out.
Workout room – Of course, health and well-being are priorities. Malone's workout room is also fitted with different exercise equipment.
Fire pit – This is the perfect area to hang out at Malone's house during Utah's cold season.
Basketball court – Aside from the gym, Malone also has an outdoor sports area where he can enjoy some change of environment to keep him motivated to exercise.
Swimming pool and hot tub – There's nothing more stress-relieving after a day's workout or music practice than a quick swim. A hot or cold bath would also come in handy.
Outdoor kitchen – This is located near the pool and hot tub, and is a perfect addition to make guests, friends, and family feel at home even during outdoor parties.
Separate accommodation for guests – As a celebrity, Malone can always expect visits from his A-list pals. But he doesn't have to worry as his guest rooms are equally luxurious as his main house.
Private Office – As an artist, Malone could certainly use a private space where he can spend time to think and create music.
Reports say that Post Malone's home is apocalypse-ready. And the singer confirms that he's been trying to make his home a haven should doomsday come. But until then, he's going to enjoy the breathtaking beauty of the surrounding landscape near his home. Or if he's in the mood to roam around the neighborhood, all he needs to do is drive. Alta, Brighton, Solitude, and Snowbird ski resorts are 20 miles away. Park City is 35 minutes away. And Salt Lake International Airport is 20 minutes away.