Carrie Underwood is a busy working mom who spends most of her time on tour. However, when she returns to her home in Tennessee, she can finally relax in her sprawling estate with her husband Mike Fisher and their two sons, Isaiah and Jacob.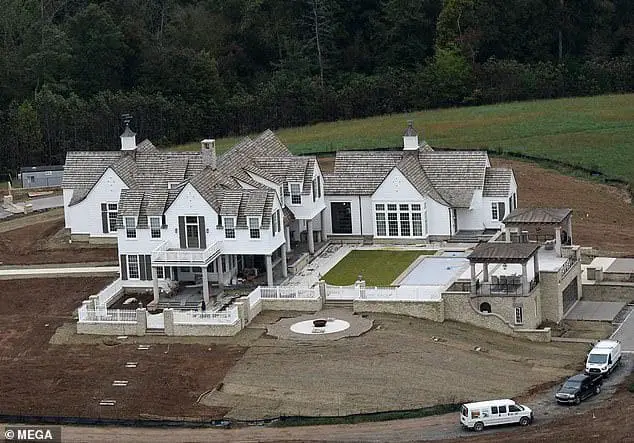 Carrie Underwood's house (Source: Daily Mail)
Carrie Underwood, the American singer, songwriter, and actress, is a multi-platinum selling artist with a net worth of $200 million. She rose to fame as the winner of the fourth season of American Idol and has since gone on to release numerous hit songs and albums.
Where Does Carrie Underwood Live?
The country music star is lucky enough to call a 400-acre farm in Franklin her home, which she and Mike reportedly purchased for $3 million in 2011, according to Variety. They built their dream home with private horse stables, a large garden, and even a lake.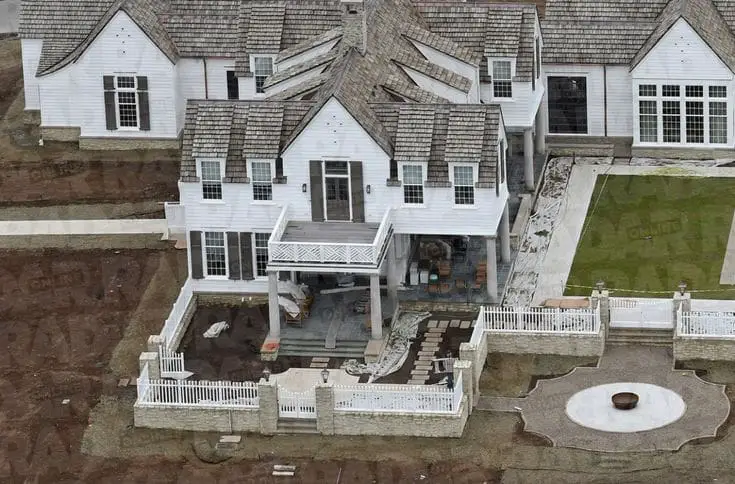 Carrie Underwoods' house (Source: Pinterest)
The mansion is fitted with multiple living areas, bedrooms, bathrooms, and garages.
Exploring Carrie Underwood's House
Carrie's sprawling estate was purchased in 2011, and it's hard to miss with its modern farmhouse style, white exterior, and wooden brown accents like the roof.
Carrie's living room has high vaulted ceilings, white concrete pillars, and floor-to-ceiling windows. The mansion has hardwood floors throughout accented with patterned rugs to provide a warm and welcoming feel. There are also plenty of fireplaces in the home, including a large brick one.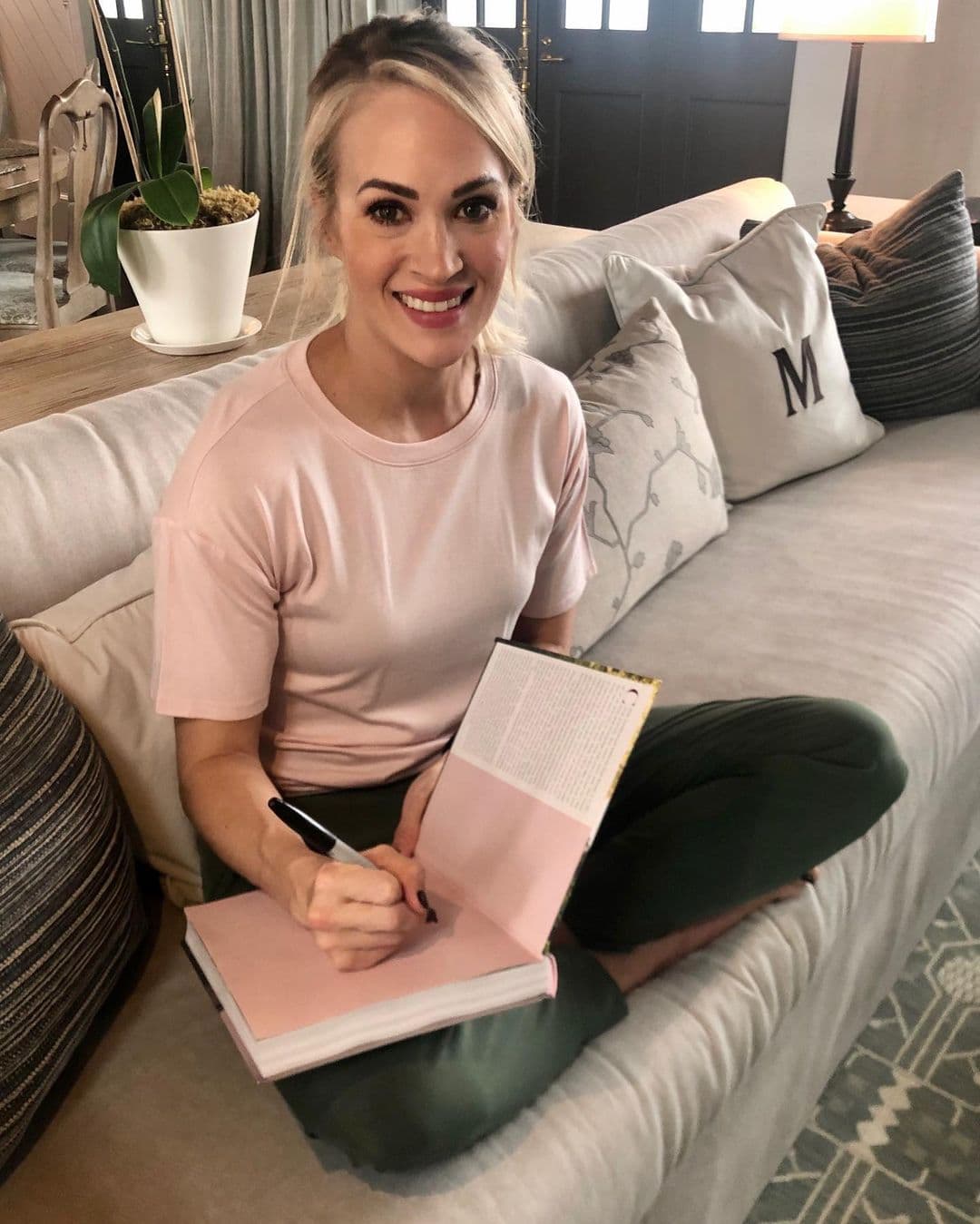 Carrie Underwood's living room (Source: Instagram)
Carrie has an open plan kitchen and dining area with a separate breakfast nook, which has large windows with views of the stunning grounds. The couple's bedroom has a gray chase lounge near a window with doors leading to a private terrace.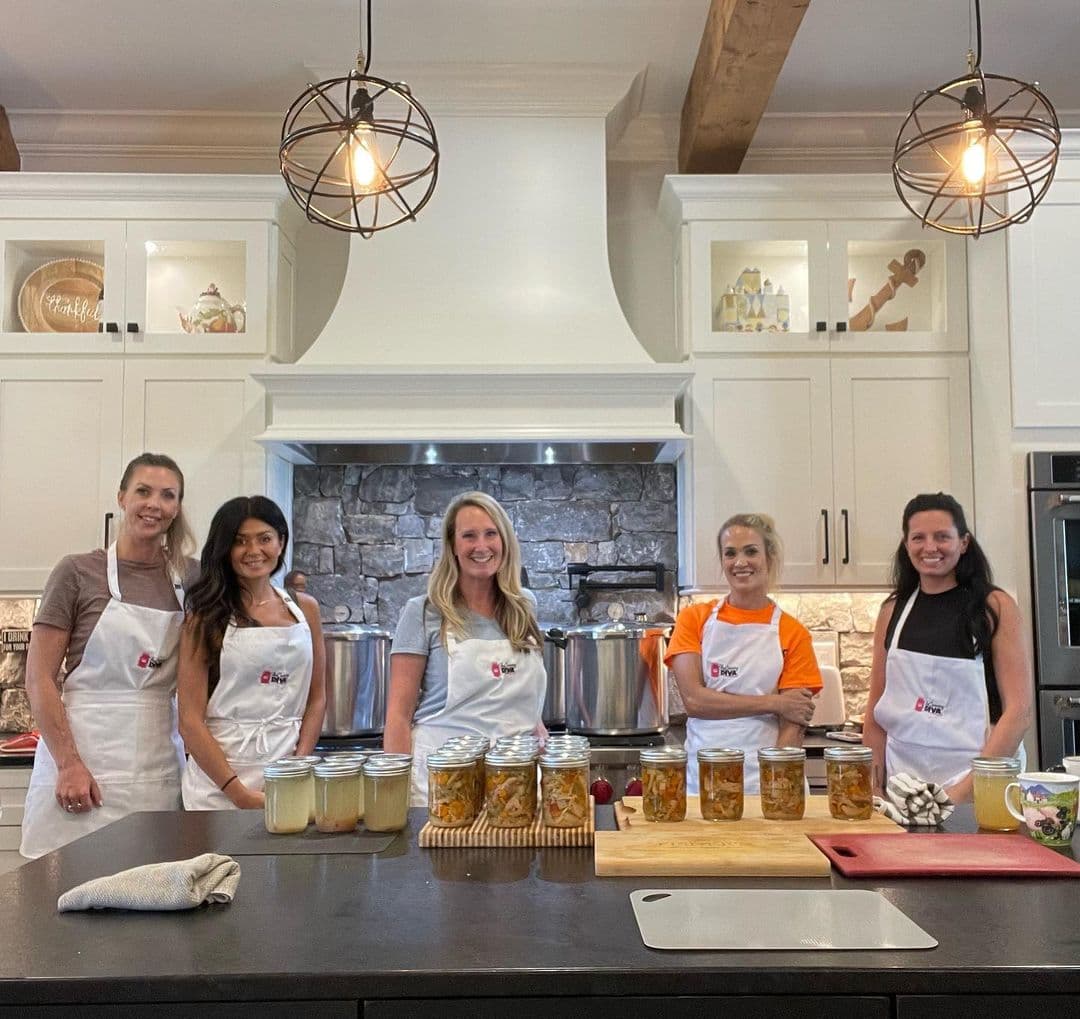 Carrie's kitchen (Source: Instagram)
Carrie has also shown off her impressive walk-in closet with floor-to-ceiling wardrobes, and an island in the middle of the closet even boasts a built-in washing machine and dryer for easy laundry days.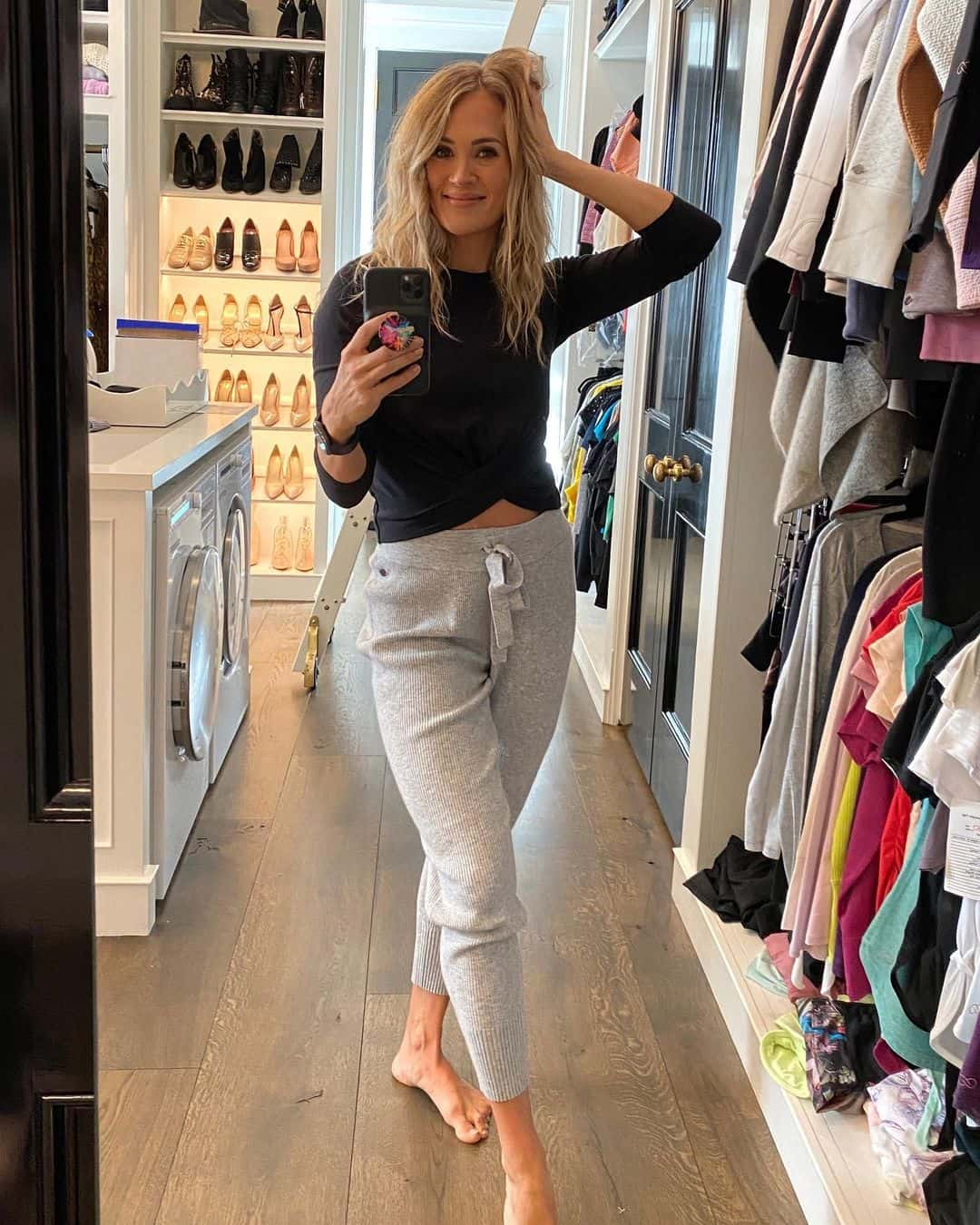 Carrie Underwood's closet (Source: Instagram)
Carrie Underwood's Estate: A Luxurious Retreat
Considering all the acres of land, it's no surprise there are private stables for horses and other animals. The couple even has their own lake, which Mike previously showed off in a picture fishing with the boys. Also on the grounds, there's a swimming pool and terraces.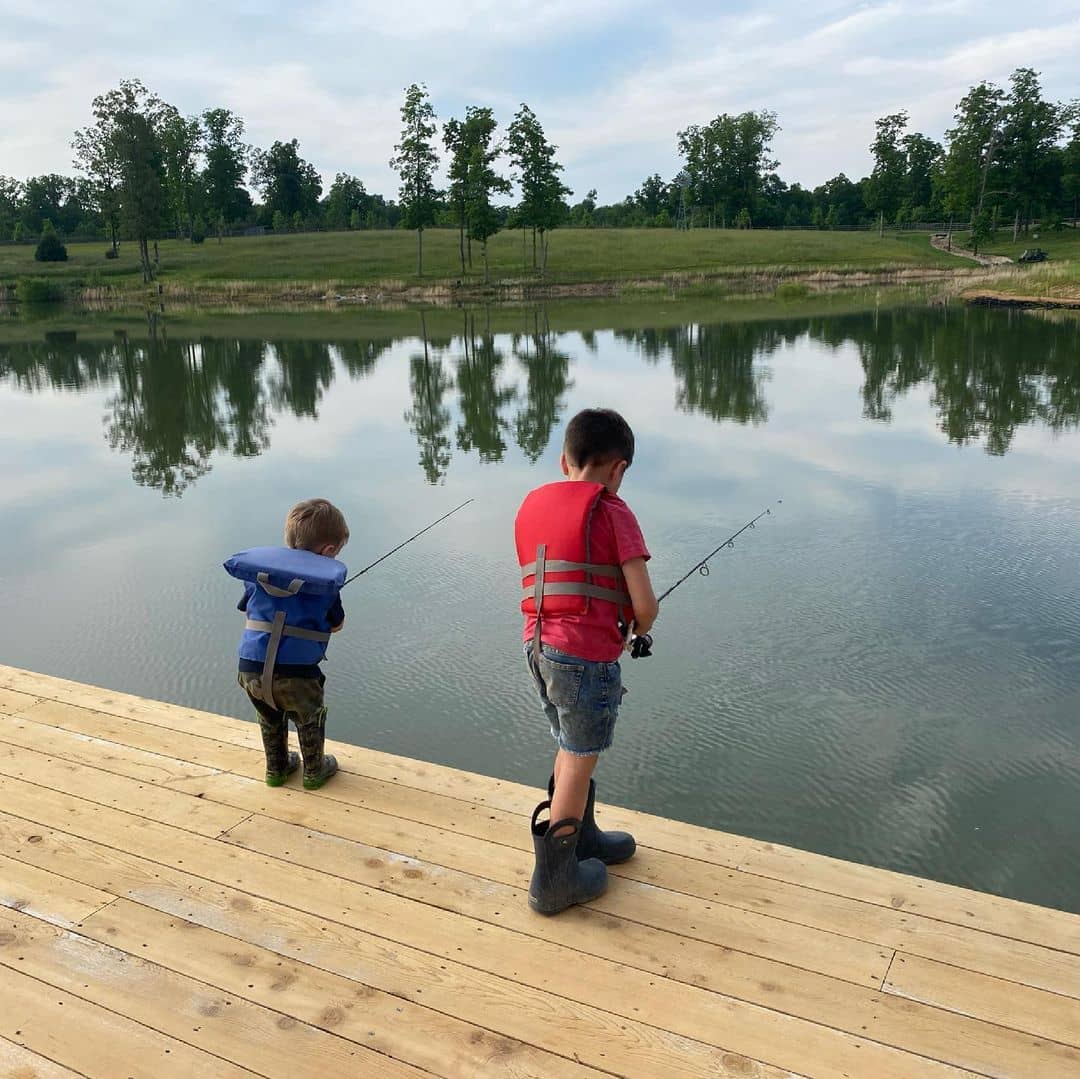 The lake in Carrie's house (Source: Instagram)
Recently, Carrie added an incredible greenhouse to her garden, which is filled with long beds, short beds, and L-shaped beds to maximize the space. She is already busy picking out different seeds she wants to grow.
Carrie Underwood's Peaceful Neighborhood
Carrie Underwood and her family moved to a new neighborhood to escape the issues they were facing with their previous neighbors. According to reports, their former neighbors would often allow people in the community to look around, causing disturbances and disruptions to the Underwood family's peace and privacy.
However, their new home provides them with a serene and peaceful environment to live in, away from the prying eyes of the public. This move was likely motivated by their desire to have a quieter, more private life and to ensure their family's safety and well-being.
How Much Property Does Carrie Underwood Own?
Previously, the couple resided in a suburban area of Nashville, Tennessee. The property was a sizable 7,083 square feet with four bedrooms and six bathrooms. However, the couple decided to put the house up for sale due to an unfortunate incident that happened there in 2017.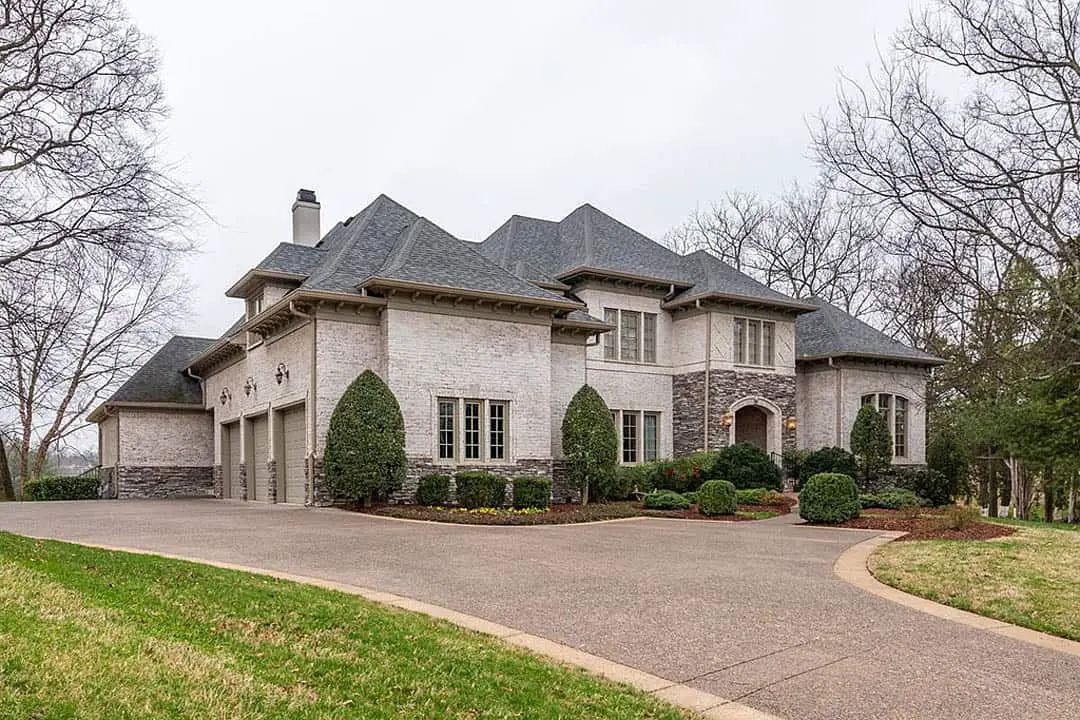 Carrie's former house (Source: Premiere Nashville Homes)
Before this, they had a home built in Ottawa, Canada, with five bedrooms and bathrooms. The property sat on a large 11-acre land and was equipped with luxurious features such as hardwood floors, fireplaces, and high ceilings. Other amenities included a wine cellar, home theatre, a wet bar, and a home gym.