Discover the lavish mansion of renowned American pastor and author, Joel Osteen, worth an estimated $100 million. Back in 2010, he made headlines when he purchased an extravagant mansion nestled in River Oaks, Houston, Texas for a staggering $10.5 million.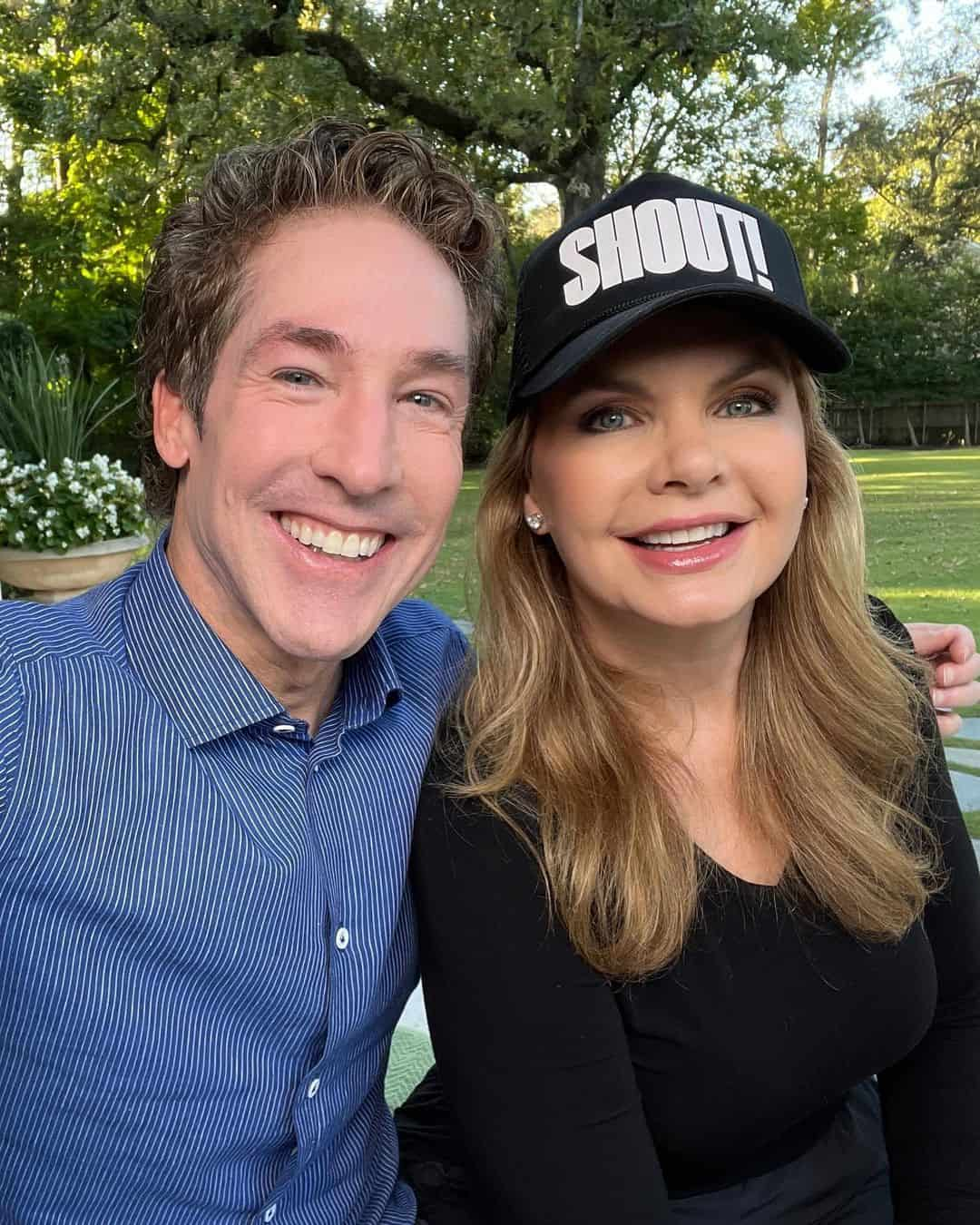 Joel Osteen (Source: Instagram)
This luxurious mansion boasts 17,000 square feet of living space, housing eight lavish bedrooms and six magnificent bathrooms, and is situated on a vast 1.86-acre land.
A Look into Joel Osteen's House
Originally built in 1937 by a prominent businessman named W.T. Carter, this home has a rich history and has been maintained to the highest standard. The address of the mansion is 3960 Del Monte Dr, Houston, TX 77019. The front of the house features an oversized door and grand stone pillars, leading to a breathtaking entranceway.
The current owners reportedly paid $10.5 million for the house in 2010, and today, it is estimated to be worth between $14-$16 million. This home is certainly more than just a house; it's a mega-mansion, boasting loads of unique and luxurious features that make it a truly remarkable property.
(Source: Google Maps)
Inside Joel Osteen's Home
The interior of the mansion is nothing short of luxurious. It features six spacious bedrooms, six luxurious bathrooms, and five open wood fireplaces, adding to the home's warmth and elegance. This home's unique and luxurious features continue with the inclusion of three elevators, ensuring easy access to all areas of the house.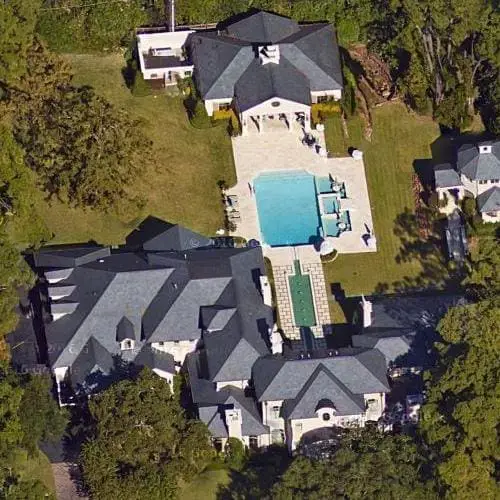 Joel Osteen's house (Source: Google Maps)
The furniture is elegant and comfortable, and there are numerous paintings and artwork scattered throughout the house. The mansion features a modern kitchen with high-end appliances, a spacious living room with high ceilings, and an indoor gym, complete with state-of-the-art equipment.
Exploring Joel Osteen's Extravagant Mansion in River Oaks
For ultimate relaxation, the backyard features a stunning pool, surrounded by tall green trees, offering a sense of seclusion and privacy. Additionally, the pool house provides an additional space to unwind and enjoy the beautiful outdoor surroundings.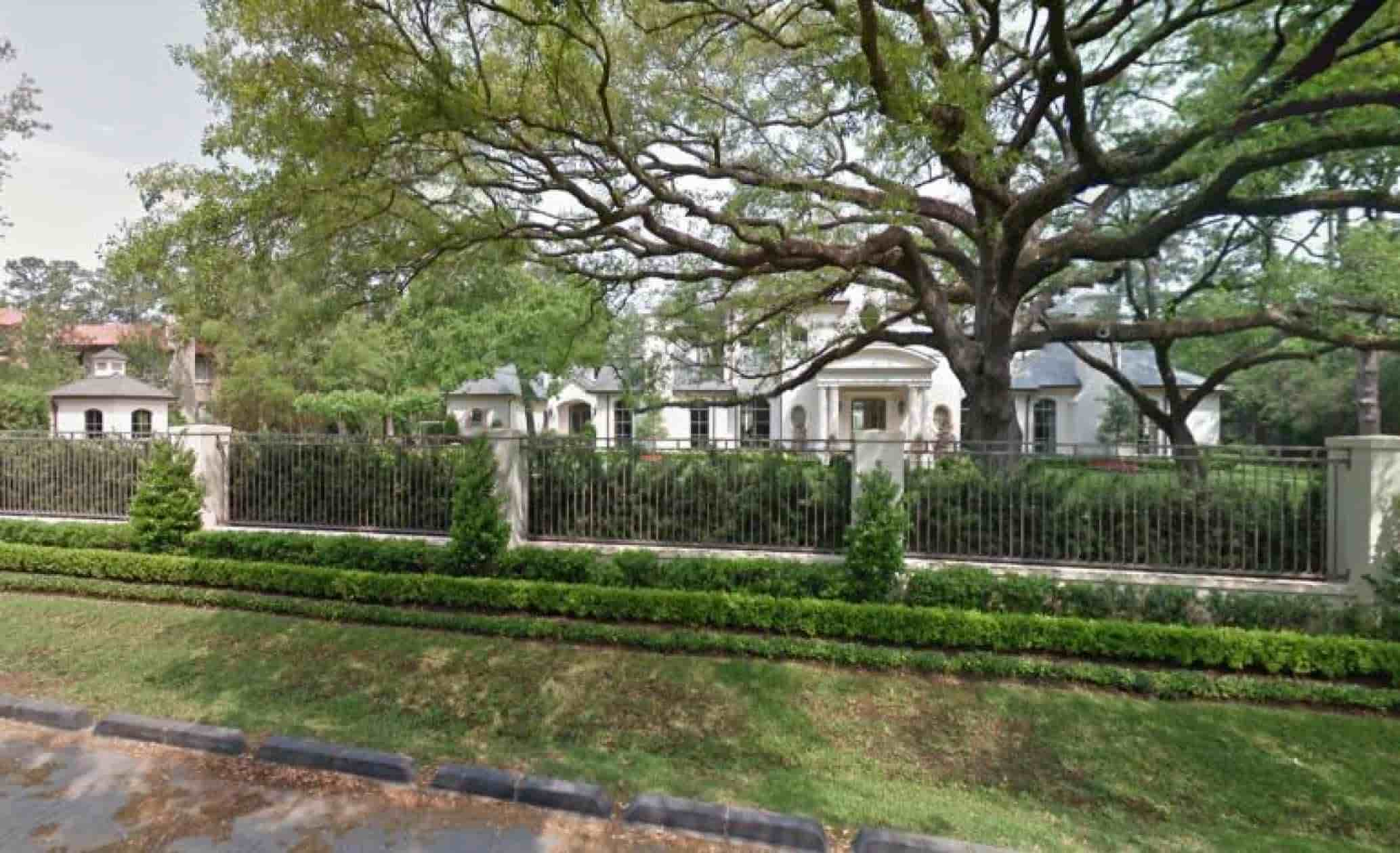 The outside of Joel Osteen's house (Source: Google Maps)
In addition to the main house, a one-bedroom guest house offers ample space for visitors to stay and enjoy the splendor of this property. The house also features a massive grey concrete driveway with space to fit over 20 cars, perfect for hosting events and gatherings.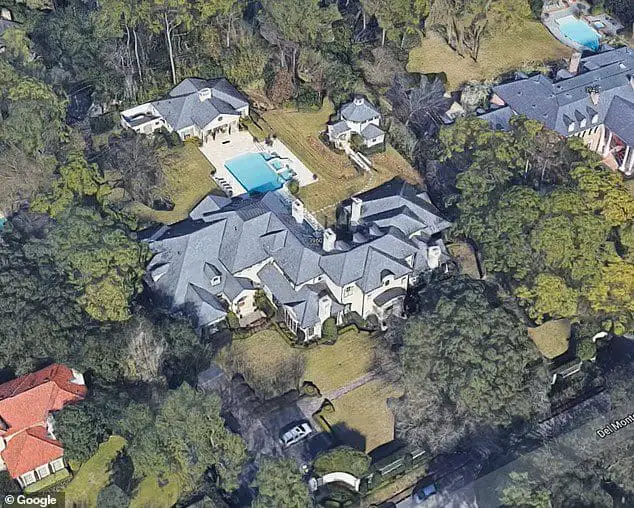 (Source: Google Maps)
A Tour of Joel Osteen's Elite Neighborhood
The River Oaks neighborhood is one of the most sought-after areas in Houston, Texas. It is a quiet, tree-lined neighborhood that is home to many affluent residents, including business executives, professional athletes, and celebrities. Some notable neighbors of Joel Osteen include Beyoncé and former US President George H.W. Bush.
Joel Osteen's mansion (Source: Google Maps)
Joel Osteen's Other Properties
There are no reports suggesting that Joel Osteen, the prominent religious leader, owns any other properties besides his palatial estate in River Oaks, Houston. While he is known for his success in his field, there is no evidence to suggest that he has invested in any other real estate properties. With his focus on preaching and spreading positivity, it is likely that he has chosen to keep his real estate holdings limited to his family home.