Peyton Manning, the renowned former NFL quarterback, and two-time Super Bowl champion has not only left an indelible mark on the football field but has also made his mark in the realm of luxury real estate.
Peyton Manning's house
Known for his exceptional career, estimated net worth of $250 million, and passion for the game, Manning's residential purchase has generated quite a buzz.
Peyton Manning's house
In this article, we delve into the details of Peyton Manning's magnificent house, exploring its location, interior, outdoor amenities, and a glimpse into the neighborhood where the football legend resides.
Where Does Peyton Manning Live Now?
Peyton Manning lives at 3995 S Colorado Blvd, Englewood. According to Sotheby's listing, the property, now soared in value to over $6 million, became the NFL star's haven after he acquired it for a sum of $4.6 million in 2012. This remarkable estate, spanning an impressive 16,464 square feet across a sprawling 3.37-acre property, belongs to none other than the legendary Peyton Manning.
Peyton Manning's Exquisite Interior Design
Boasting an impressive 16,464 square feet of interior space, this Georgian-style two-story estate offers unparalleled comfort and style. As you step inside, you're greeted by a stunning 2-story rotunda and a foyer adorned with custom inlaid black walnut flooring, setting the tone for the elegance that permeates throughout.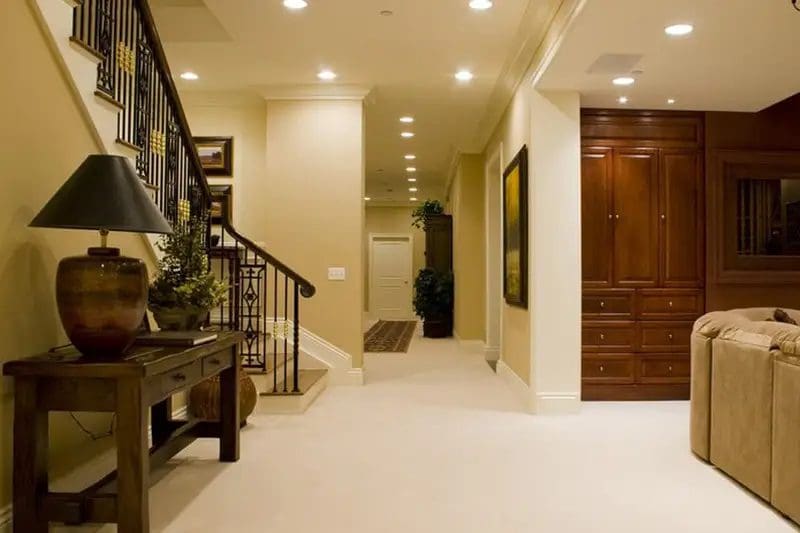 Peyton Manning's entrance
Beyond the grand entrance, a cozy yet sophisticated family room awaits, complete with a charming fireplace and an elegant piano that adds character to the space. Peyton and his wife have masterfully maintained a traditional contemporary style throughout the residence.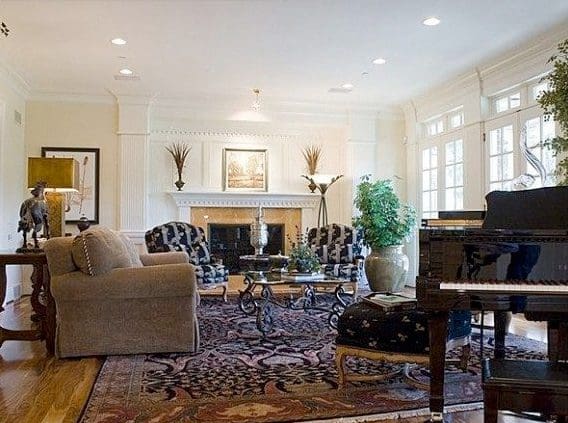 Peyton Manning's living room
Connected to the family room, a luxurious kitchen beckons with its slab granite countertops, a generously sized island, top-of-the-line appliances, and exquisite custom cabinetry and inlays. The open kitchen plan effortlessly accommodates both an informal eating area and a formal dining room, fostering an inviting atmosphere that invites culinary indulgence.
Peyton Manning's kitchen
The kitchen's allure extends to an informal dining room, where wall-to-wall window walls and glass doors bask the area in abundant sunlight, creating a delightful ambiance for leisurely Sunday morning breakfasts. Further into the residence, a separate dining area, the formal dining room, reveals itself, showcasing Peyton's inclination for simplicity and a rustic contemporary style.
Peyton Manning's dining room
Retreat to the sumptuous main floor master suite, a sanctuary of tranquility and luxury. This spacious retreat features a cozy fireplace, a luxurious bath with a radiant heated floor, and a wet bar with a refrigerator. Additionally, two walk-in closets with custom cherrywood built-ins and a center island offer ample storage space for even the most extensive wardrobes.
Peyton Manning's bathroom
For moments of focused work, the residence also offers a traditional study and two offices, providing ample space for the Mannings to retreat and delve into their professional pursuits.
Peyton Manning's office
Entertainment options abound in this magnificent estate. A dedicated media/theater room promises an immersive cinematic experience, while a billiard room with a full bar invites friendly competition and socializing. For added security and peace of mind, a safe room/gun room is also incorporated into the design, ensuring a sense of protection and privacy.
Peyton Manning's billiard room
A central feature that seamlessly connects all three levels of the residence is an elegant elevator, an essential element of convenience and accessibility. Completing this magnificent residence is a charming underground wood wine cellar, artfully stocked by Peyton Manning and his wife Ashley, further amplifying the home's simplicity and elegance.
Peyton Manning's wine cellar
Unveiling Peyton Manning's Outdoor Oasis
Stepping onto the premises, one is immediately greeted by a grand entrance, featuring a gated wrought iron fence that leads to a meandering driveway known as "Peyton's Place." As you approach, a carport welcomes you, followed by a breathtaking sight: a vast seven-car heated garage, a testament to the discerning taste and meticulous planning behind every detail of this stunning property.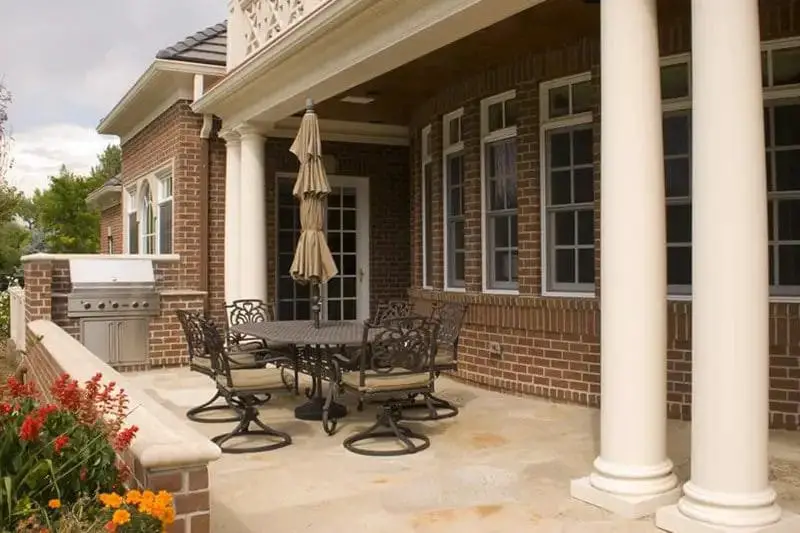 Peyton Manning's outdoor area
Curiously absent from the property is a pool or hot tub; however, with a staggering 3.4 acres at their disposal, Peyton Manning and his wife could effortlessly add one or two, further enhancing their leisurely pursuits. At the front, an expansive veranda and patio await, boasting a built-in grill perfectly suited for hosting delightful team barbecues during warm summer evenings.
Peyton Manning's backyard
Moving to the second floor, an additional veranda unveils itself, offering a serene lounge area that overlooks the meticulously maintained garden. The simplicity of design and dedication to a warm and welcoming atmosphere are evident throughout the dwelling, allowing the Mannings to revel in a sense of tranquility and solace.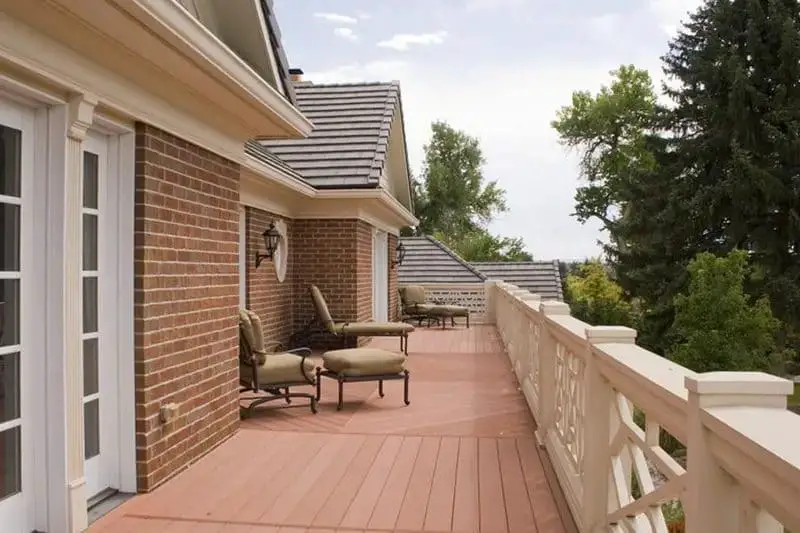 Peyton Manning's balcony
Additional amenities include an attached dog room with an indoor/outdoor heated kennel, catering to the needs of canine companions, and an exercise room for maintaining an active and healthy lifestyle. While Colorado's inclement weather can be unforgiving, the Mannings have thoughtfully addressed this by incorporating both an indoor and outdoor heated kennel into the compound.
A Glamourous Neighborhood
Peyton Manning's neighborhood in Cherry Hills Village is a picture-perfect haven of luxury and sophistication.
The gate to Peyton Manning's house
Situated just outside of Denver, Colorado, this affluent community offers a blend of natural beauty and opulent living. Known for its sprawling estates, tree-lined streets, and expansive green spaces, it's no wonder that this prestigious enclave has become a magnet for celebrities seeking a peaceful retreat.
Peyton Manning's house
Alongside Peyton Manning, residents of Cherry Hills Village have the privilege of sharing their neighborhood with other notable figures from the entertainment, sports, and business worlds.
Peyton Manning's house
From John Elway and Nikola Jokic to Kris Bryant, the area's exclusive roster of residents ensures an atmosphere of refined elegance and discreet glamour.
Exploring Other Houses Owned by Peyton Manning
While Peyton Manning's main residence captures our attention, it is fascinating to explore his extensive real estate holdings. One of Manning's notable properties is located in his hometown of Indianapolis, Indiana.
Peyton Manning's house in Indianapolis
In addition to his Indianapolis abode, Manning has also made a mark in the vibrant city of New Orleans, Louisiana. Known for its rich culture and historical charm, New Orleans is home to one of Manning's cherished properties.
Peyton Manning's house in New Orleans