Sia, the renowned Australian singer-songwriter, has recently made headlines with her extravagant house purchase in Los Angeles.
Sia's house in Los Feliz (Source: Redfin)
As an artist known for her mesmerizing vocals and unique musical style, Sia's success has garnered her an impressive net worth and a place among the industry's top performers.
The entrance to Sia's house (Source: Redfin)
Let's delve into the details of Sia's magnificent house, which reflects her distinct artistic flair and distinctive personality.
Where Does Sia Live Now?
Sia lives at 2338 Chislehurst Dr, Los Angeles, CA. Situated in the esteemed Los Feliz neighborhood, Sia's newest acquisition is a Mediterranean-inspired masterpiece, boasting a remarkable five bedrooms and four-and-a-half bathrooms.
The original seller's listing on The Agency reveals that the home was expertly crafted in 1924 by the esteemed AF Leicht, a visionary architect renowned for his Mediterranean-style dwellings during the '20s.
Sia – House Interior
Spanning over 5,161 square feet, this residence beckons with its inviting front-facing "sunroom," which offers breathtaking vistas of downtown Los Angeles.
Sia's sunroom (Source: Redfin)
Step inside, and you will be mesmerized by the interior's captivating features. Delicate wood carvings grace the ceilings, while the fireplace showcases intricate detailing that adds a touch of elegance to the space.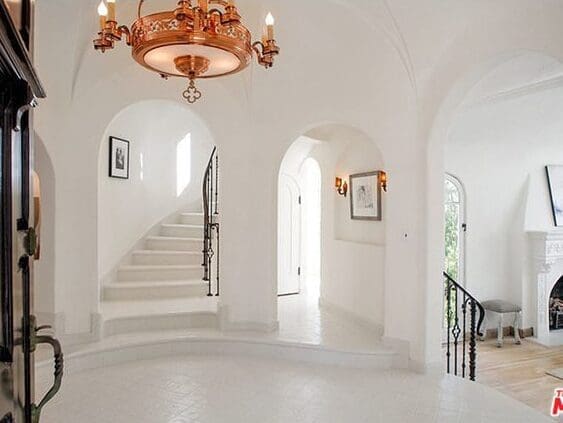 Sia's hallway (Source: Redfin)
Whimsical sconces playfully adorn the walls, creating an enchanting atmosphere that permeates throughout the entire home.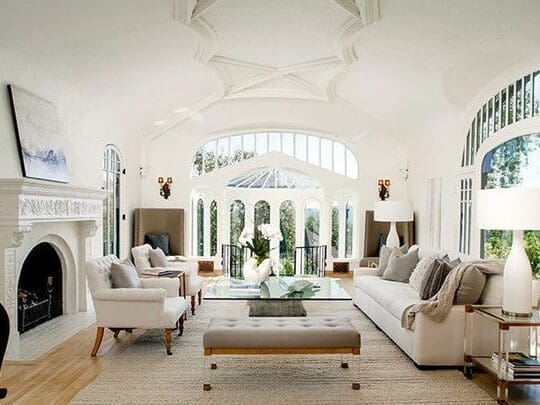 Sia's living room (Source: Redfin)
Stained glass windows and ornate lighting fixtures further contribute to the home's character, enveloping each room in a captivating ambiance.
Sia's breakfast nook (Source: Redfin)
The master bedroom is a private retreat, providing a serene oasis where Sia can indulge in moments of tranquility while enjoying views of the dynamic cityscape.
Sia's bedroom (Source: Redfin)
In the heart of the home, the kitchen exudes charm, featuring exposed wood beams, delightful walkways, and windows that bathe the space in natural light.
Sia's kitchen (Source: Redfin)
The office, reminiscent of a whimsical treehouse, serves as a creative sanctuary, allowing for moments of inspiration and productivity.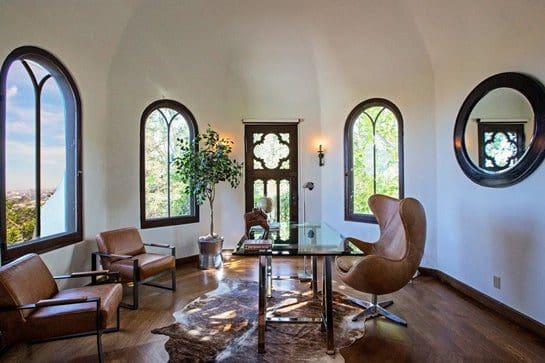 Sia's office (Source: Redfin)
The Outdoor area of Sia's House
Venturing outdoors, Sia's residence boasts an expansive outdoor area designed for relaxation and entertainment.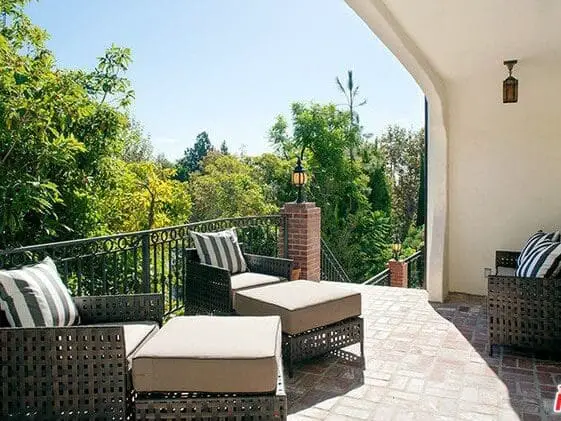 Sia's outdoor area (Source: Redfin)
One of the numerous patios offers a breathtaking vantage point, providing captivating views of the sprawling city below.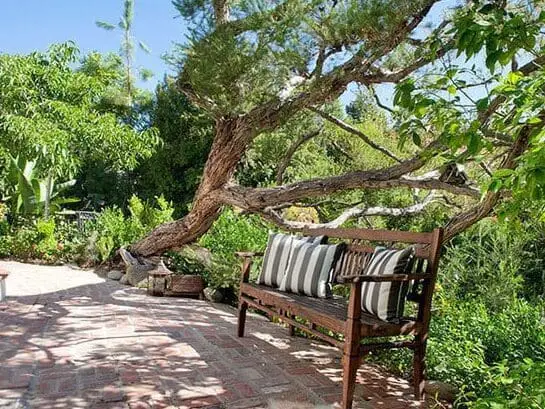 Sia's patio area (Source: Redfin)
Additionally, a flight of stairs leads to a pool and spa, offering a haven of relaxation and rejuvenation.
Sia's pool (Source: Courtesy of The Agency)
The meticulously manicured garden envelops the property, creating a serene and private oasis that perfectly complements the modern architecture.
Sia's Neighborhood
Sia's lavish residence finds its place among an elite neighborhood, attracting numerous notable figures from the entertainment industry.
The view from Sia's balcony (Source: Courtesy of The Agency)
Celebrities who reside in the area include Katy Perry, Eva Mendes, Zac Efron, Collin Farrell, etc. Privacy and security are paramount in this exclusive community, offering a serene haven for its esteemed residents.
Other Houses Owned by Sia
While the details of Sia's real estate portfolio are often kept private, she has expressed her contentment with the acquisition of multiple properties.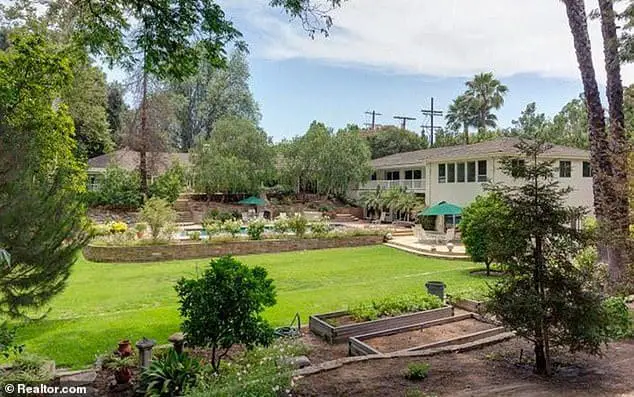 Sia's house in Toluca Lake (Source: Realtor)
In an interview last year, the talented musician shared, "I have four homes. It's awesome." With two houses in Los Angeles, one in New York, and one in Palm Springs, this newly purchased mansion marks her fifth residence.