In the glitzy world of hip-hop royalty, where success and fame are synonymous, few artists have risen to prominence as rapidly as 21 Savage. Known for his gritty lyrics and unapologetic persona, this Atlanta-born rapper has carved his name into the annals of music history. Today, we delve into the opulent world of 21 Savage and his remarkable house, a symbol of his incredible journey to stardom.
21 Savage
Where Does 21 Savage Live Now?
In the heart of Atlanta, Georgia, the enigmatic rap sensation 21 Savage resides in a house that has remained quite the mystery to the public. Despite lacking precise details about the address and a full view of his home, fans have managed to piece together some intriguing glimpses of his luxurious abode, thanks to his occasional social media shares. While the exact architecture and interior design are shrouded in secrecy, we do know a few tantalizing tidbits about the house that 21 Savage calls home.
21 Savage's House Exterior
From the few snapshots shared on his social media profiles, it's evident that 21 Savage's house boasts a stylish beige exterior. This understated color choice lends an air of sophistication to the mansion, keeping it low-key amidst the hustle and bustle of Atlanta's vibrant neighborhoods. Beyond the beige facade lies a world of mystery and opulence, as fans have seen glimpses of the lavish lifestyle that this rapper enjoys. One of the standout features of 21 Savage's residence is a spacious garage specifically designed to house his prized Ferrari.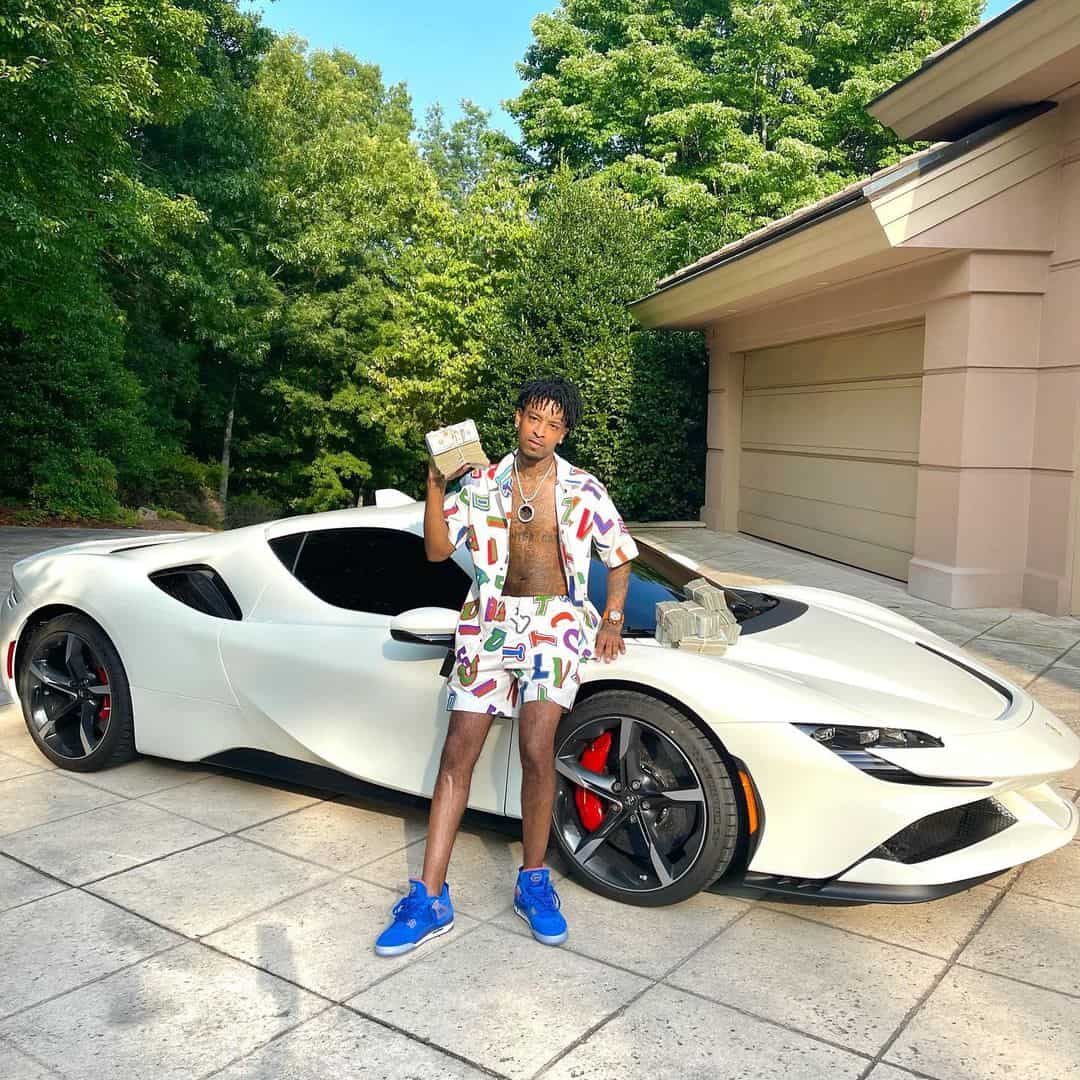 21 Savage's outdoor area
This gleaming symbol of success is a testament to the artist's rise to stardom and his penchant for luxury automobiles. It's safe to say that his garage isn't just a parking space; it's a shrine to his love for fast cars. Surrounding his Atlanta mansion, there is a lush expanse of greenery and trees. These natural elements not only provide privacy but also create a serene and secluded atmosphere, shielding the rapper from the prying eyes of the outside world. The verdant surroundings offer a welcome contrast to the urban hustle and bustle, allowing 21 Savage to find solace amidst the green oasis.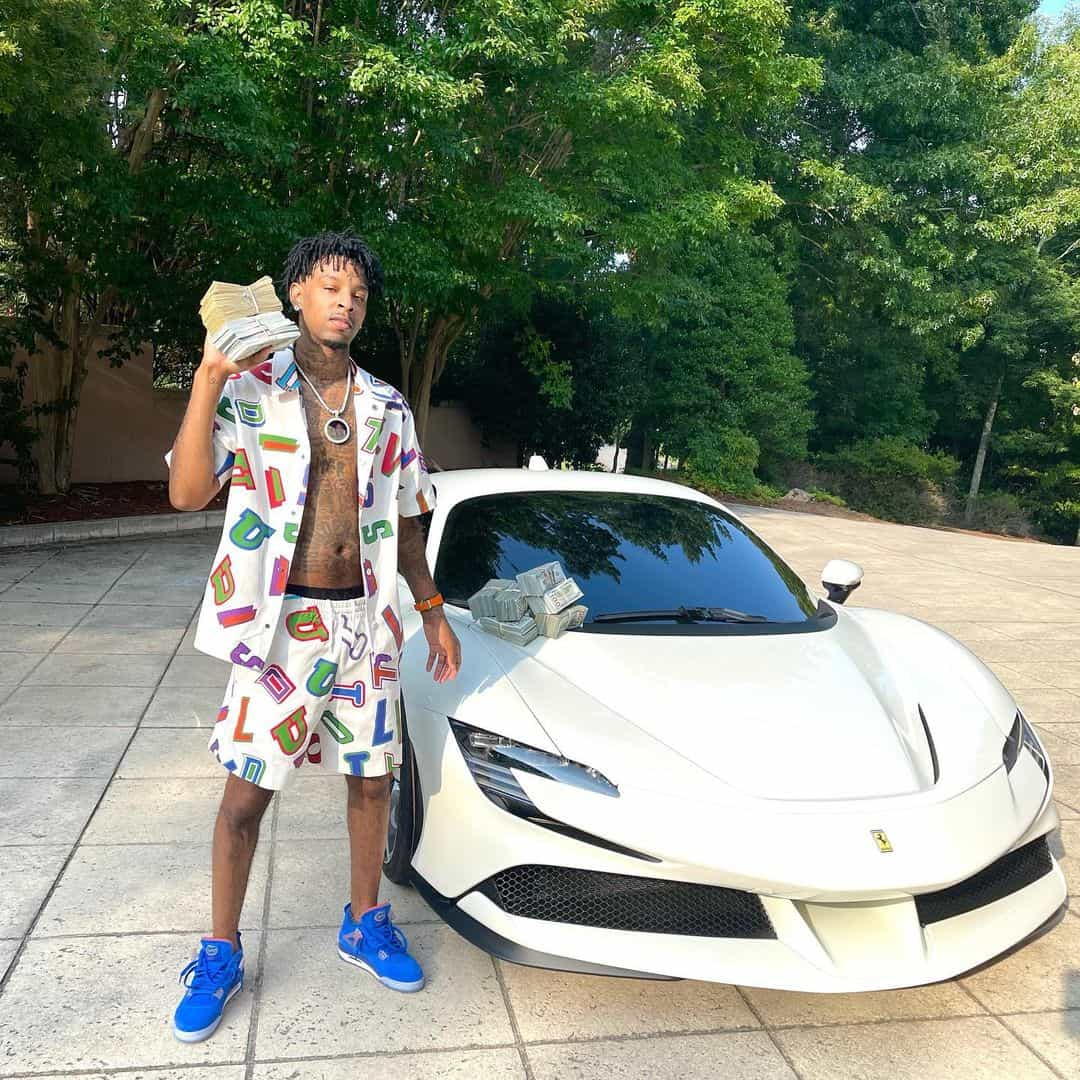 Outside of 21 Savage's house
21 Savage's House Interior
While the details of 21 Savage's house exterior are intriguing, the glimpses into his kitchen provide an even more tantalizing glimpse into his lifestyle. In his kitchen, wooden cabinets dominate the aesthetic, giving it a warm and inviting ambiance. The choice of wooden cabinets creates a cozy yet elegant atmosphere, striking a balance between functionality and aesthetics. Adorning these wooden cabinets are golden handles that add a touch of opulence to the space. These gilded accents contribute to the overall luxurious feel of the kitchen and complement the rapper's affinity for the finer things in life. The blend of wood and gold creates a timeless and sophisticated kitchen design.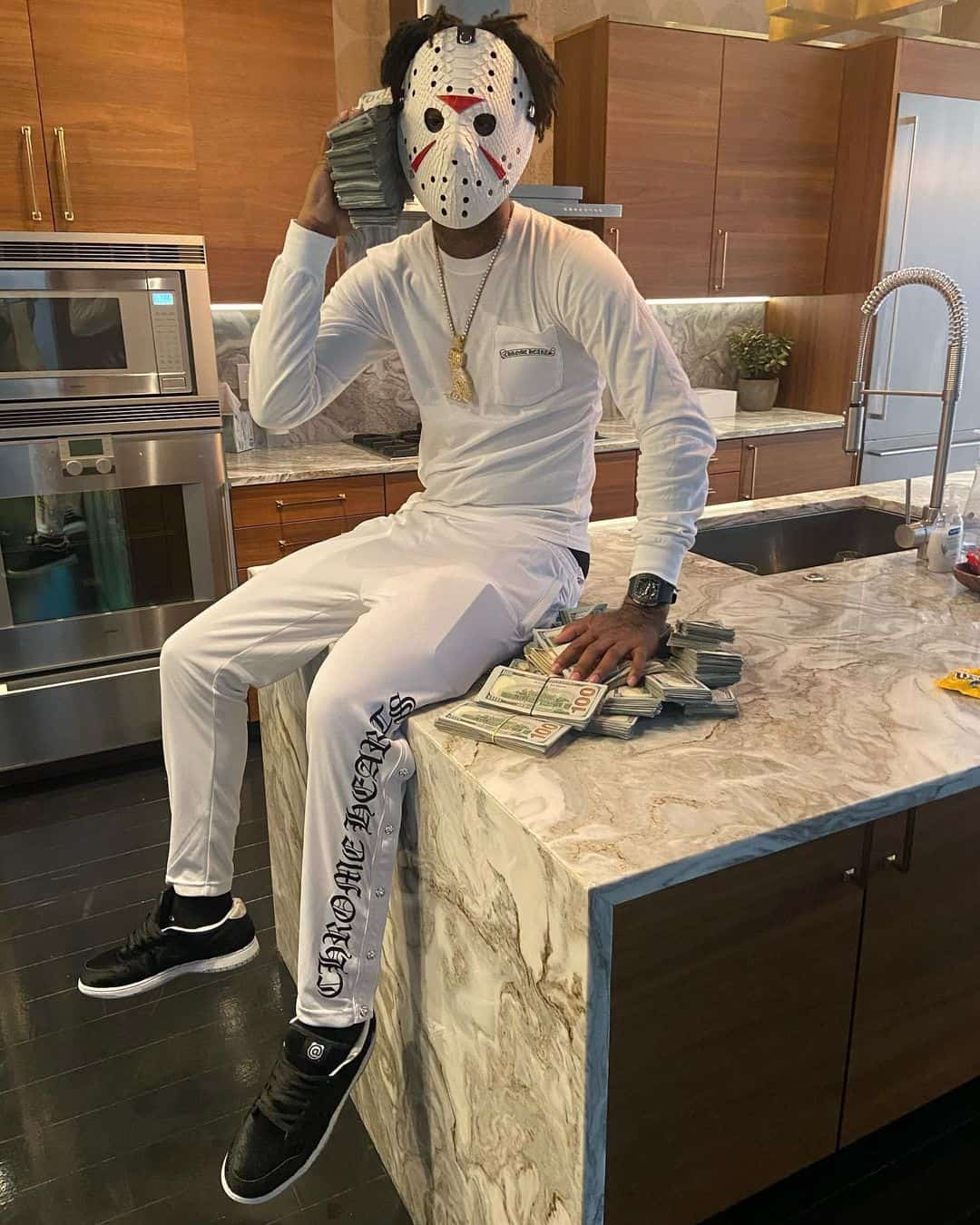 21 Savage's kitchen
21 Savage's culinary haven is equipped with modern stainless-steel appliances, including a microwave and an oven. These sleek, state-of-the-art appliances ensure that he can whip up gourmet meals with ease. The marriage of traditional wooden cabinetry with contemporary stainless-steel appliances is a testament to his eclectic taste and desire for both functionality and style.
Other Houses Owned by 21 Savage
In addition to his impressive main residence, 21 Savage owns a stunning high-rise condo. This two-bedroom, 2.5-bathroom gem is currently on the market for $800,000, showcasing the rapper's flair for real estate. What truly sets it apart, though, are the breathtaking panoramic views of downtown and Midtown Atlanta, giving a glimpse of the bustling city that's been the backdrop to 21 Savage's rise to stardom.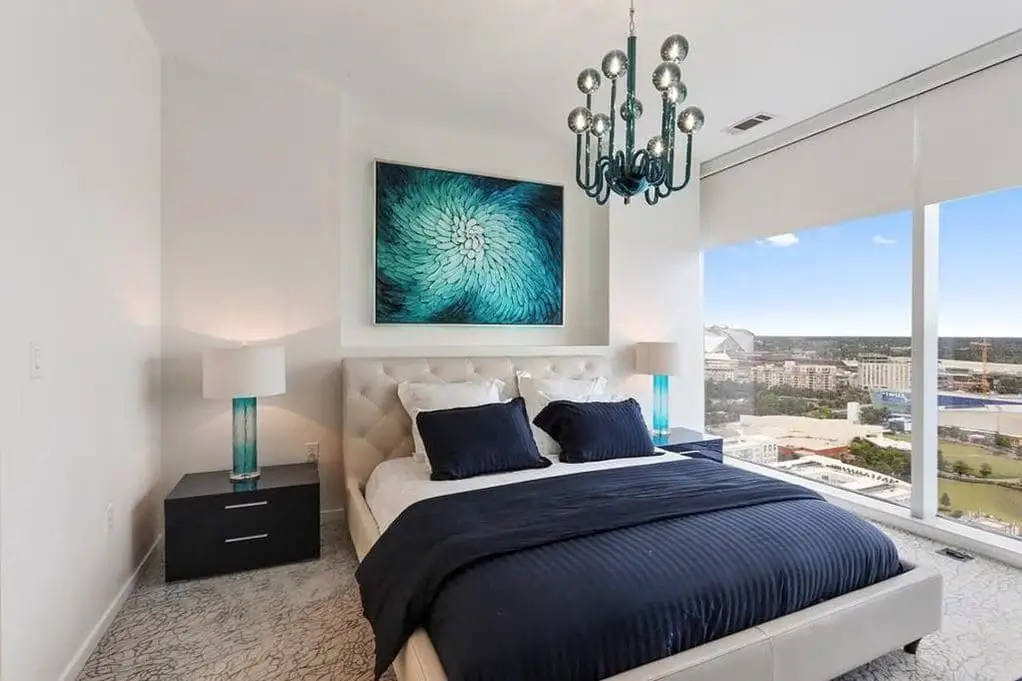 21 Savage's other house