A.J. Hawk's house, situated in the beautiful city of Dublin, Ohio, is a true testament to the pinnacle of success he has achieved throughout his career. Before we explore the fascinating aspects of A.J. Hawk's house, let's take a brief moment to delve into the life of this exceptional athlete.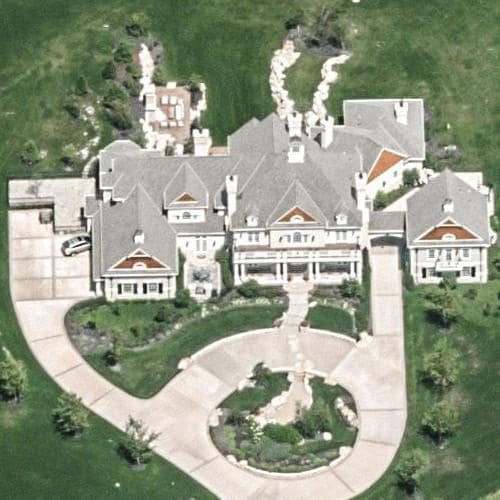 A.J. Hawk's house
Known for his remarkable skills on the football field, A.J. Hawk has earned substantial net worth through his illustrious career. Beyond his professional achievements, he leads a fulfilling personal life with his family and engages in various hobbies that ignite his passion. Now, let's journey into the heart of his remarkable residence.
Where Does A.J. Hawk Live Now?
A.J. Hawk lives at 8130 Harriott Rd, Dublin, Ohio. This magnificent property, constructed in 2012, boasts an impressive 7,669 square feet of elegant living space. A.J. Hawk acquired the land in 2011 for $220,000, marking a new chapter in his life. Featuring 6 bedrooms and 8 bathrooms, it provides ample space for A.J. Hawk and his family to relax and unwind. The property's expansive 5.21-acre lot size adds a touch of tranquility and seclusion to the vibrant life of this charismatic celebrity.
Exploring the Interior of A.J. Hawk's House
Even though photos from A.J. Hawk's house are scarce, we know that with six bedrooms and eight bathrooms, there is plenty of room to accommodate family and guests with ease. This extraordinary house goes beyond the ordinary with its array of amenities.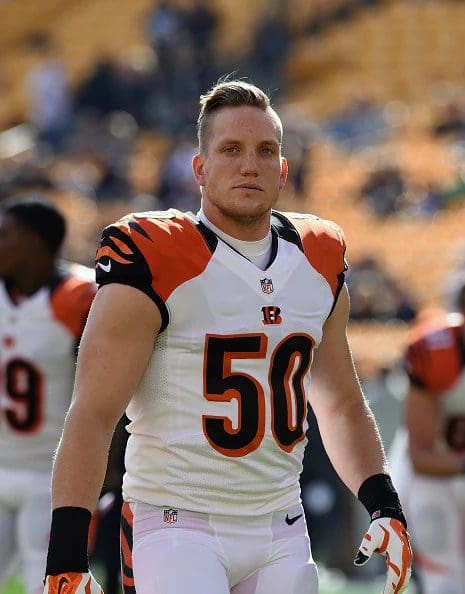 A.J. Hawk
A state-of-the-art cinema room awaits those seeking entertainment, while a spa offers a tranquil haven for relaxation and rejuvenation. Fitness enthusiasts will be delighted by the presence of a fully equipped gym, allowing Hawk to maintain his athletic prowess even after retiring from the NFL.
Unveiling the Outdoor Splendor
The exterior of A.J. Hawk's residence is equally impressive. Boasting a captivating view of the surrounding street, neighbors, and picturesque landscape, the house perfectly merges with its natural surroundings. The property features a large garden, ideal for outdoor activities and enjoying the beauty of nature.
A pond adds a touch of tranquility, and a charming gazebo provides a delightful spot for relaxation and contemplation. Not only is it the location of A.J.'s beloved home, but it also plays host to the prestigious PGA Memorial Golf Tournament and the fundraiser that the Hawk family holds every year.
A.J. Hawk's Neighborhood
Dublin, Ohio, offers more than just A.J. Hawk's impressive residence. The neighborhood, known for its charm and elegance, is home to several notable personalities, including the actor Jeremy Bobb, PGA golf champion Jack Nicklaus, actor Chris Wood, and rugby Olympian Nate Ebner.
A.J. Hawk's neighborhood
The allure of the area lies not only in the captivating architecture and well-maintained surroundings but also in the vibrant community spirit that permeates every corner.
Other Houses Owned by A.J. Hawk
While our focus remains on A.J. Hawk's primary residence in Dublin, it is worth mentioning that this esteemed celebrity possesses another impressive property. One such property, located in Green Bay, that A.J. Hawk purchased for $213,000. While other information is not available about this house, we know that A.J. Hawk's properties showcase his impeccable taste and desire to create havens of comfort and style.