Kendrick Lamar's house in Bel Air, Los Angeles, California, is not only a testament to his success as a renowned American rapper but also a stunning display of luxury and style.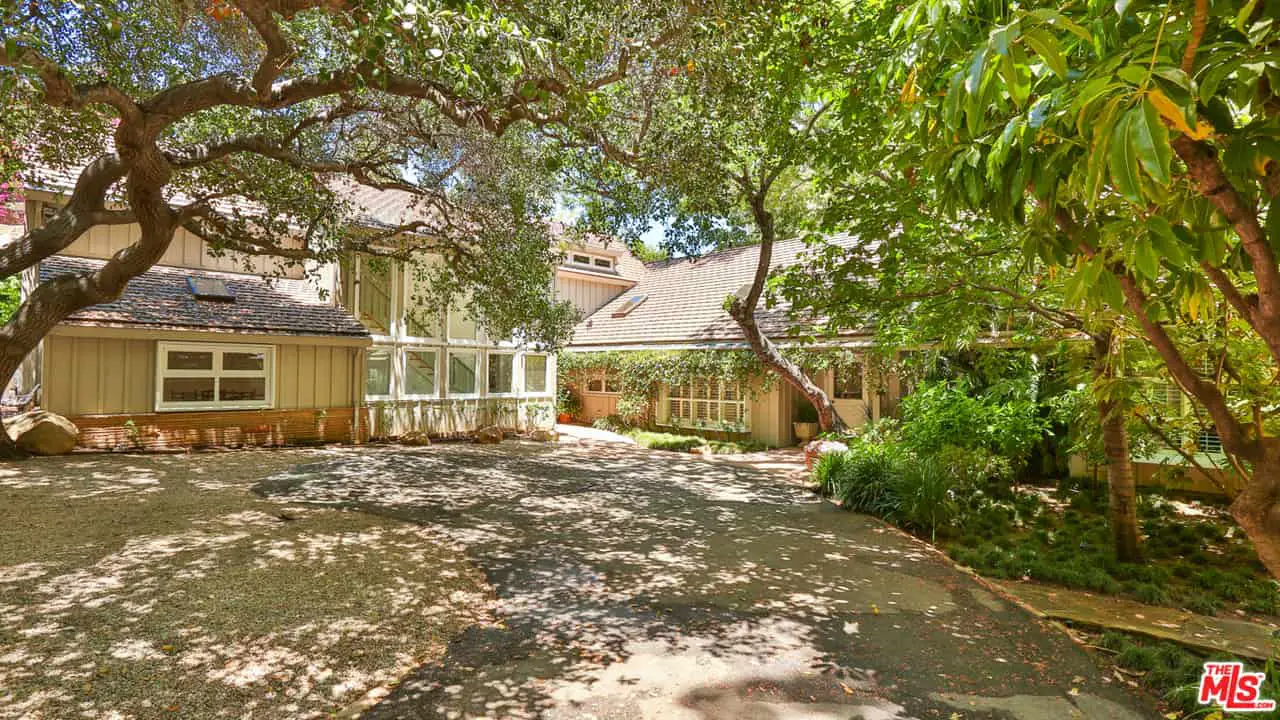 Kendrick Lamar's house
The renowned American rapper, songwriter, and record producer has made waves in the music industry with his thought-provoking lyrics and captivating performances. Join us as we delve into the details of Kendrick Lamar's house, exploring its opulent features, the neighborhood it resides in, and the other properties owned by this iconic artist.
Where Does Kendrick Lamar Live Now?
Kendrick Lamar lives at 469 St Pierre Road Los Angeles, California. Originally constructed in 1951, Kendrick Lamar's house boasts an impressive 8,069 square feet and sits on a 0.71-acre lot. He bought the house in October 2022 for an impressive amount of $15.9 million. The property comprises a main house with 7 bedrooms and 8 bathrooms and a two-story guesthouse. This prestigious location, combined with the property's historical significance and contemporary design, solidifies its position as one of the world's most exceptional homes.
The Interior of Kendrick Lamar's Bel Air House
Entering Kendrick Lamar's abode is like stepping into a world of sophistication and refined taste. The cozy living room with white couches and a fireplace add a unique personality with a touch of warmth. In the center of the room is a large sofa bed, upholstered in white fabric, which faces an ornate hearth. On either side of the couch are two loveseats that match in style and color.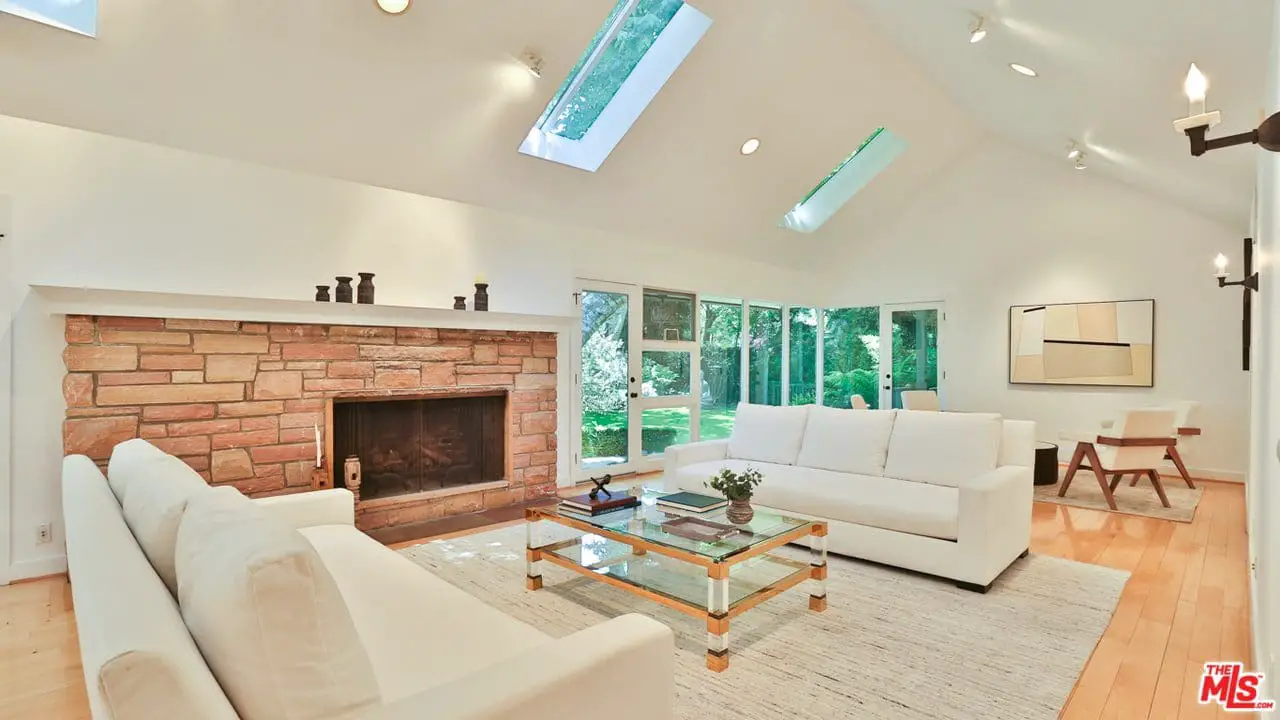 Kendrick Lamar's family room
A glass coffee table sits between them, topped with books. To one side of the seating area there are two armchairs with wooden legs, facing the large windows that let natural light into the space. Above this window is a skylight that adds to its brightness even more. All together these elements create an inviting atmosphere perfect for relaxing or entertaining guests.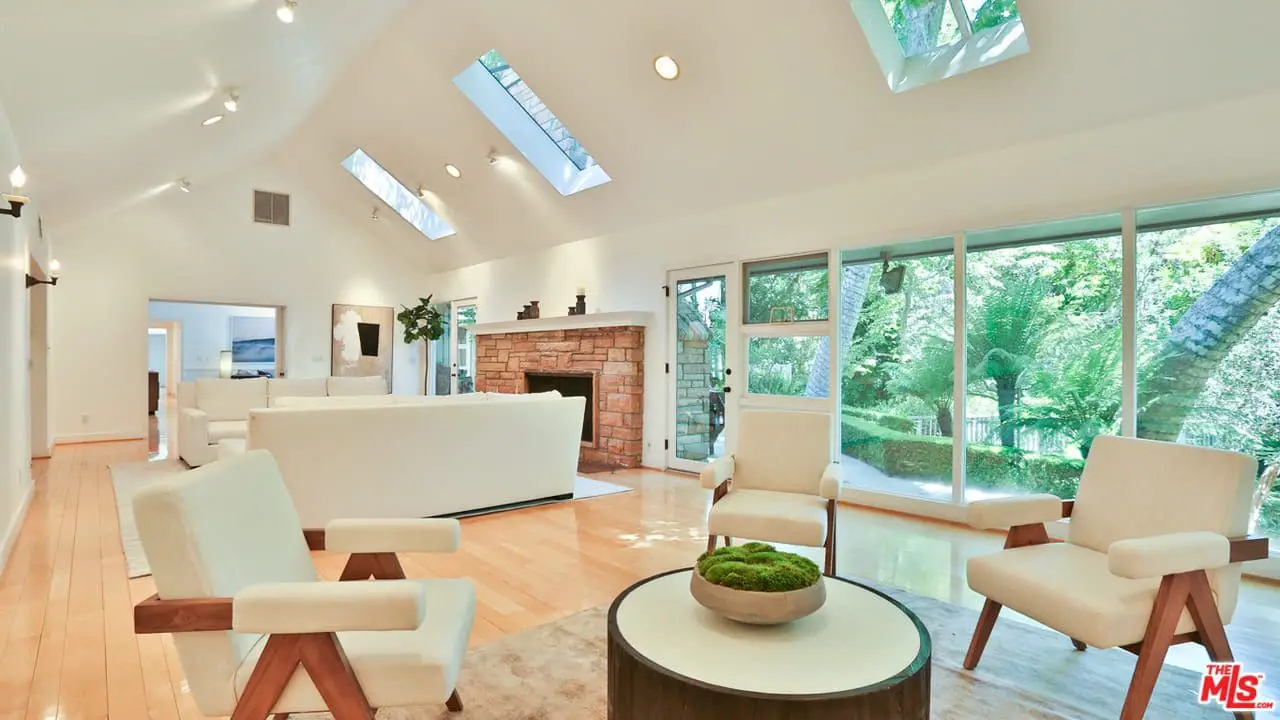 Connected to the family room is a modern kitchen with white cabinets and a wood countertop. The room is well-lit, with natural light coming in from the windows on the left side of the room. In the center of the kitchen is an island with white cabinets and drawers. On either side of this are two black chairs, providing seating for Kendrick Lamar's guests or family members. To the right of this is a stainless-steel refrigerator with two doors, while to its left is an oven set into one of the walls. Finally at one end there's another countertop which has been used for food preparation purposes.
Kendrick Lamar's kitchen
Right next to the kitchen is the dining area, with white walls, ceiling and flooring. The area is filled with furniture including several chairs around a large round table in the center of the space. There are five white chairs with metal legs surrounding the table. This dining area offers an inviting space for Kendrick Lamar to entertain guests while preparing meals.
Kendrick Lamar's dining room
Beyond the main living and dining areas, Lamar's new home features a luxurious primary suite. The bedroom is painted white, and the walls are adorned with a black cabinet featuring diamond patterned doors. In the center of the room sits a studio couch upholstered in light grey fabric, complete with two matching pillows for added comfort.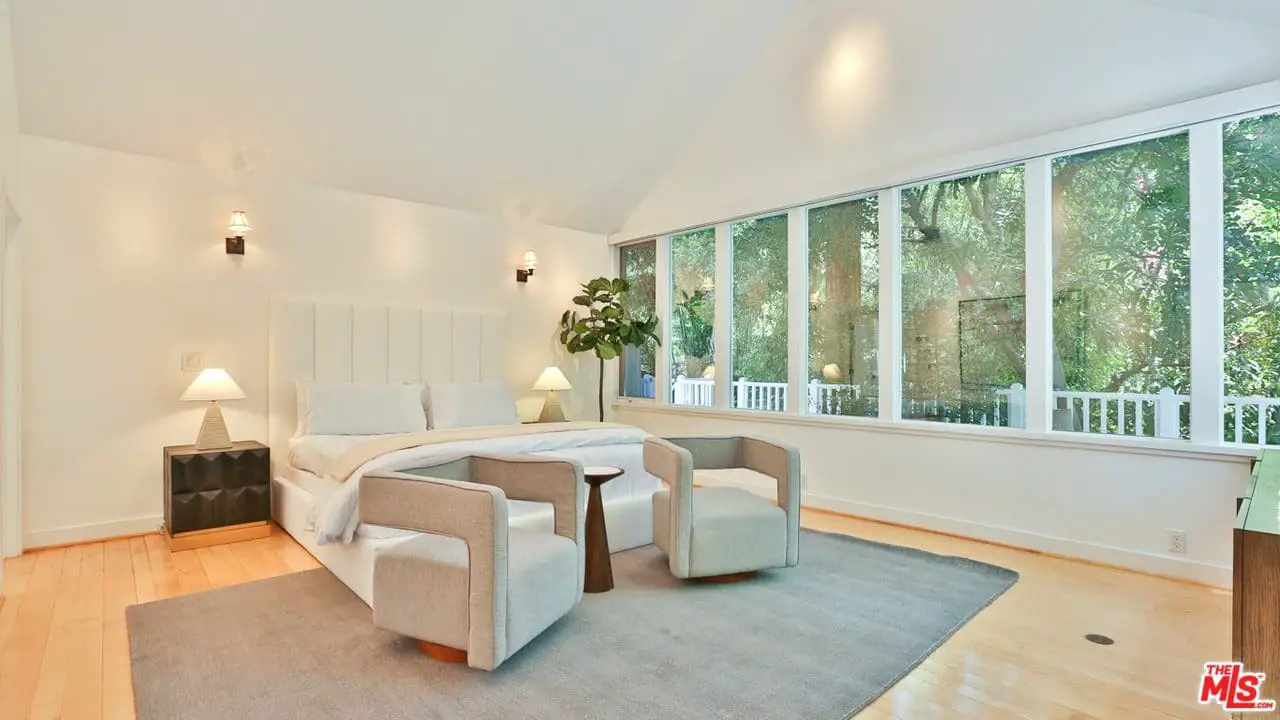 Kendrick Lamar's bedroom
On either side of the couch are two chairs – one white chair with wooden legs and another chair featuring a round base. The large window looks out onto trees outside, allowing natural light to fill this inviting den during daytime hours. This serene sanctuary includes a private fireside sitting area and leads to a lavish ensuite bathroom.
It is a modern bathroom with white walls and marble countertops. The bathroom is illuminated by natural light coming in from the window on the right side of the room. In the center, there is a large bathtub surrounded by two metal benches and a sink with chrome fixtures. On one wall, there is an abstract painting hung above a black screen. To complete this luxurious look, there are white towels hanging from a metal bar near the door.
Kendrick Lamar's bathroom
Additionally, the property boasts a movie theater, a home library, wine cellar, and a well-equipped gym, catering to Lamar's diverse interests and lifestyle.
Kendrick Lamar's gym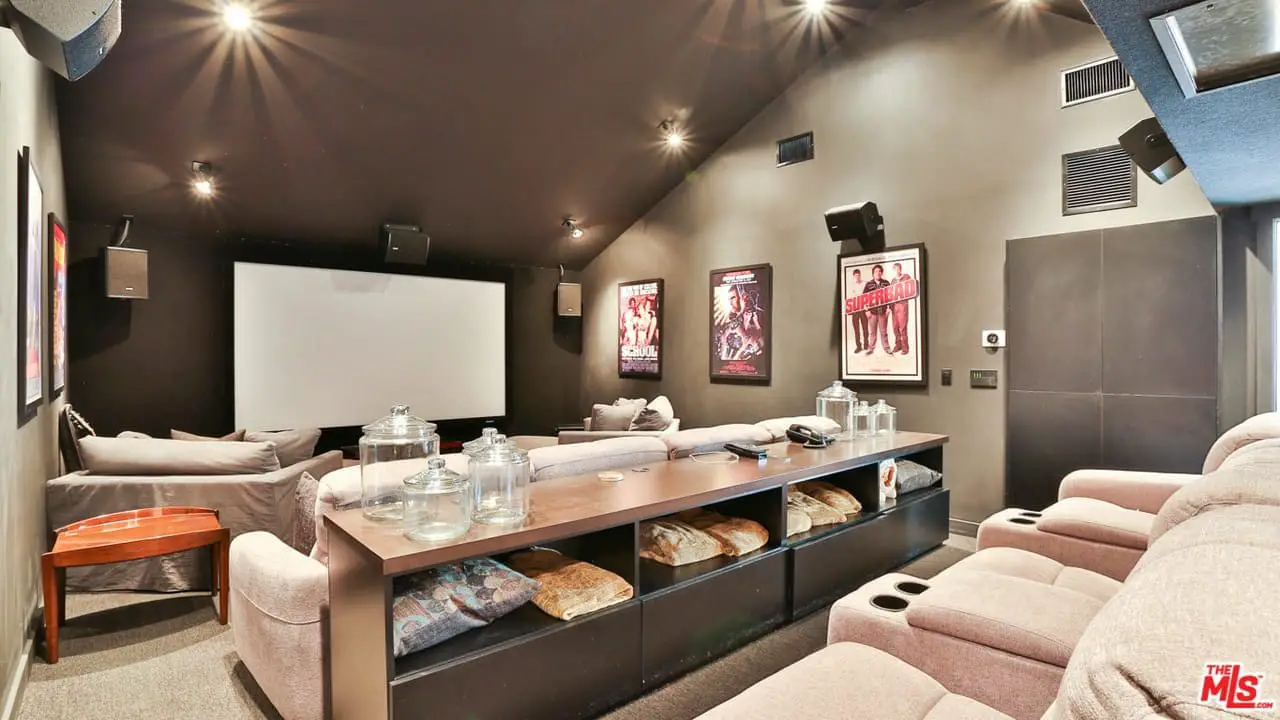 Kendrick Lamar's movie theater
The Outdoor Spaces of Kendrick Lamar's Bel Air House
The outdoor amenities of this remarkable estate further enhance its allure. The expansive grounds, spanning almost three-quarters of an acre, are hidden behind walls and gates, offering utmost privacy.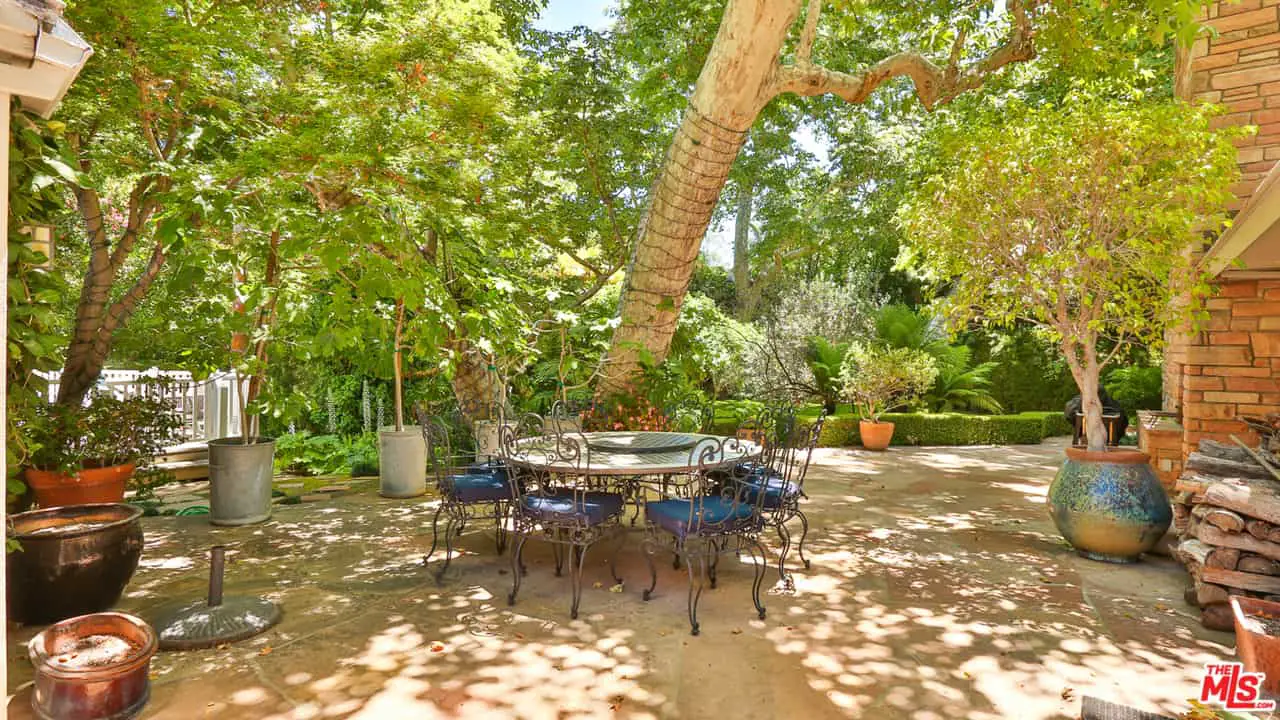 Kendrick Lamar's outdoor area
A meticulously manicured lawn hosts a sparkling pool and spa, surrounded by a sun-drenched deck, a tranquil koi pond, and an expansive al fresco dining area.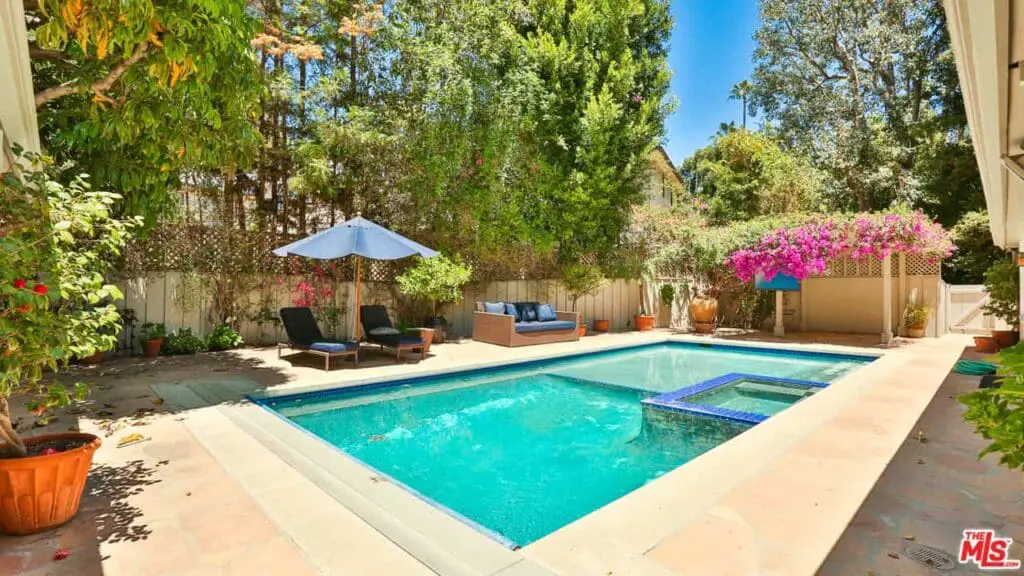 Kendrick Lamar's pool
Completing the property is the charming guesthouse, featuring a comfortable living and dining room, a fully equipped kitchen, a bedroom, a bathroom, and a convenient laundry area on the ground level. Upstairs, two additional bedrooms and a bathroom provide ample accommodation for guests or family members.
Kendrick Lamar's guest house
Kendrick Lamar's Neighborhood and Celebrity Neighbors
Kendrick Lamar's choice of residence places him among an illustrious group of celebrities who call Bel Air home. The neighborhood is known for its exclusivity, attracting high-profile individuals seeking privacy and tranquility.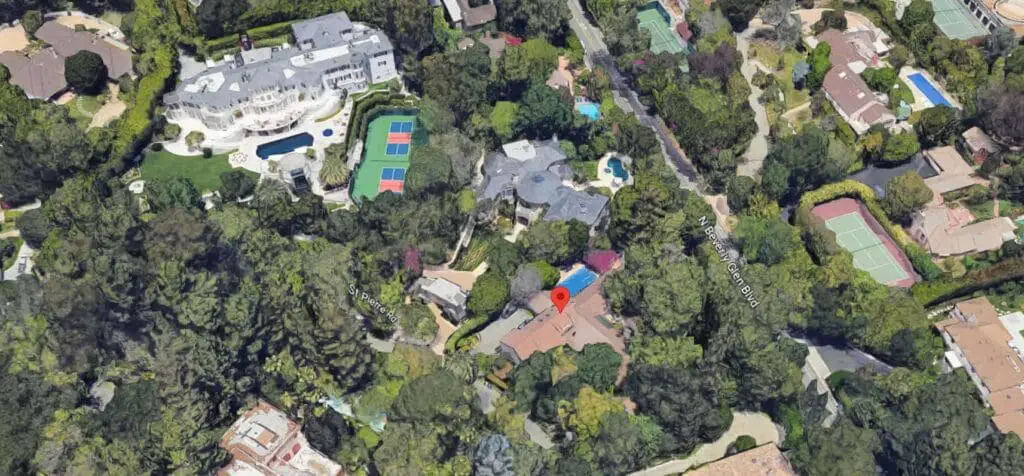 Kendrick Lamar's neighborhood
Fellow musicians, actors, and notable personalities like Lady Gaga, Jennifer Aniston, Taylor Swift and Jennifer Lopez reside nearby, fostering a community that appreciates both artistic expression and a refined lifestyle.
Other Houses Owned by Kendrick Lamar
While Kendrick Lamar's primary house in Bel Air takes center stage, the artist also owns other impressive properties. One of his notable investments is the breathtaking Manhattan Beach house. He purchased this property in 2019 for over $9.7 million.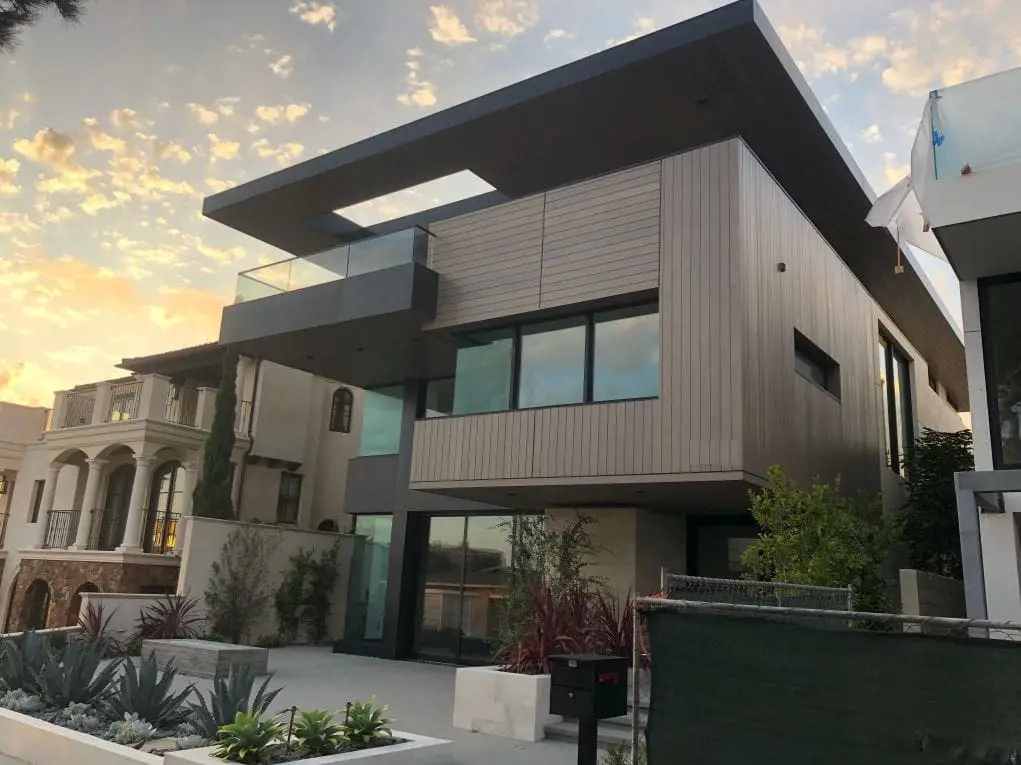 Kendrick Lamar's Manhattan house
Additionally, he owns a luxurious house in Eastvale that he purchased in 2014 for $523,400, but he never lived there.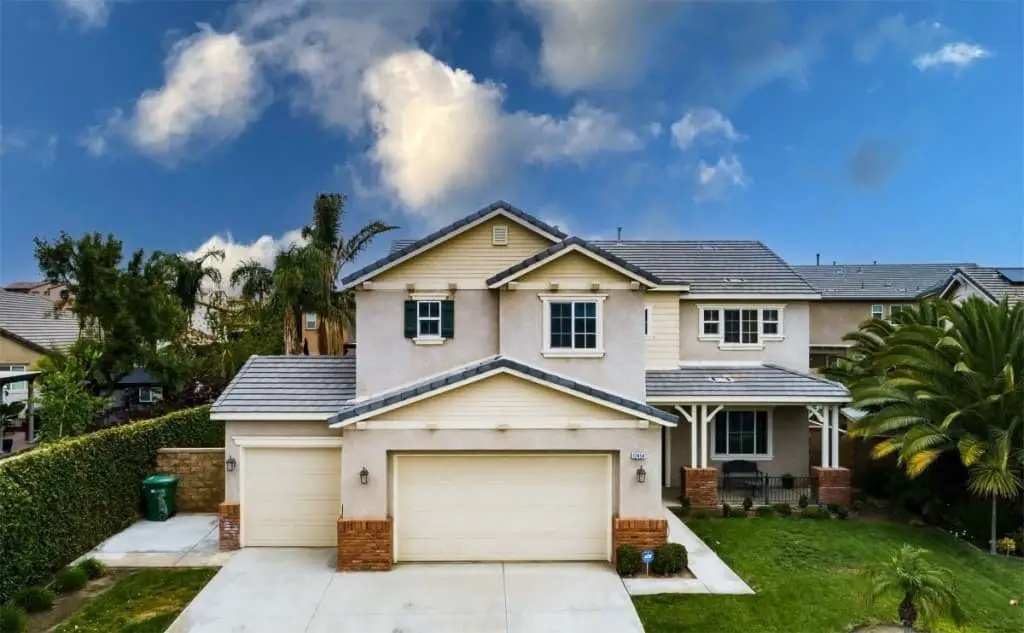 Kendrick Lamar's Eastvale house
He bought that house for his family, but in 2021 he sold it and bought them a new house in Calabasas.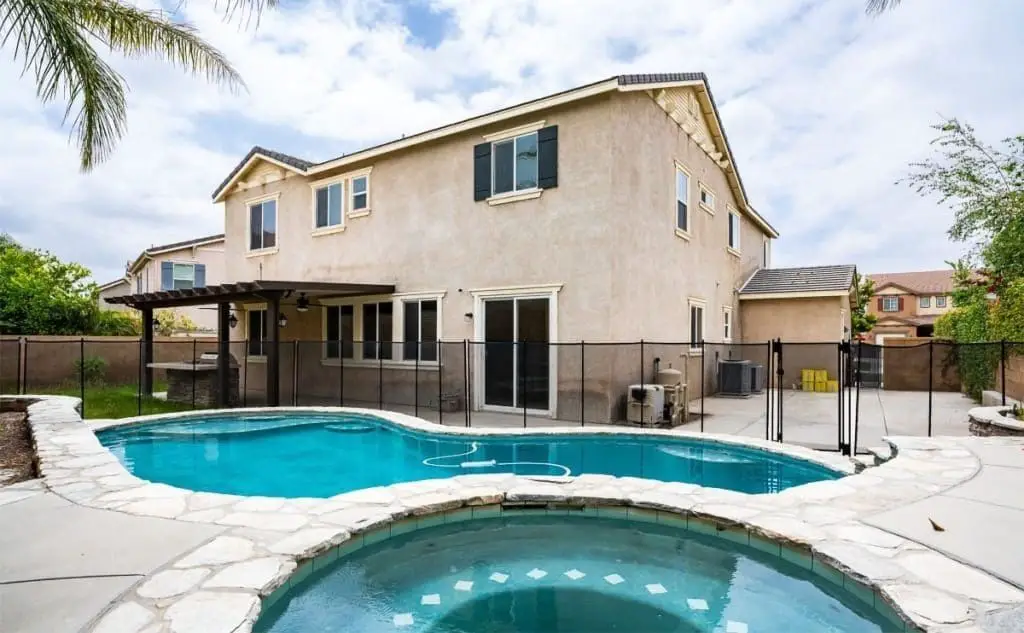 Kendrick Lamar's Calabasas house
Another residence is his childhood home in Compton, where Kendrick Lamar lived as a kid.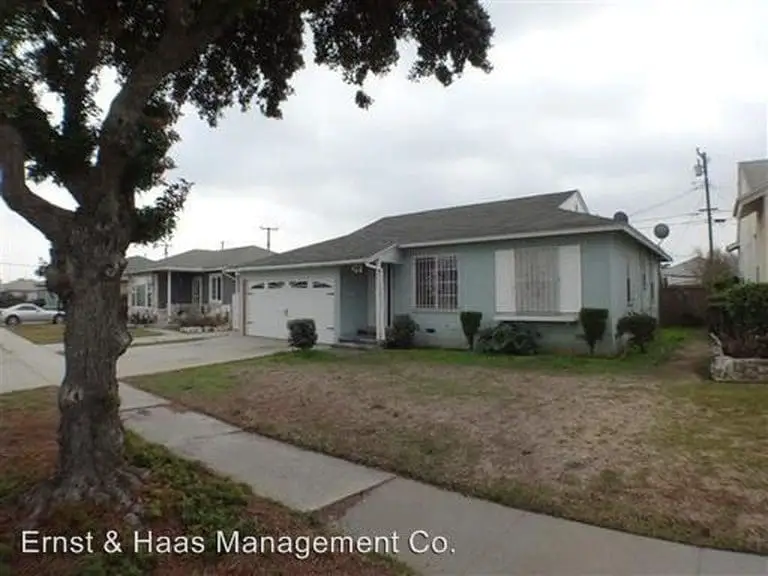 Kendrick Lamar's Compton house