If you've been spending time on YouTube, perhaps you've seen one or more videos by Stevin John. And perhaps you find his vibe refreshing with his educational and family-friendly content. His reels are a break from the frustrating and annoying footage of war, conflict, and violence.
With Blippi: Educational Videos for Kids channel, Stevin shares his fun and witty side through informative videos to over 16 million subscribers. He's also well-loved for his trademark look that features a blue, button-down, long-sleeve polo and orange suspenders, and a bowtie.
In this post, we'll get to know more about Stevin John, especially his amazing home in Los Angeles.
Where does Stevin John live?
Stevin John is a native of Ellensburg, WA before his fame and fortune brought him to the Toluca Lake neighborhood in L.A. And it's not a surprise that he was able to purchase a home in one of the country's affluent neighborhoods, considering that his net worth is currently estimated at $40 million. A huge portion of his wealth came from his career as a Youtube content creator, which is a far cry from his previous job with the Air Force in 2006. He's currently engaged and has one baby with long-time GF Alyssa Ingham.
Stevin John's house in L.A. costs a whopping $5 million. The 4,100 square feet two-story property has seven bathrooms, five bedrooms, and a variety of amenities and home features to keep his family comfy, stylish, and entertained. His abode follows the modern farmhouse style, featuring a minimalist design and an open floor plan.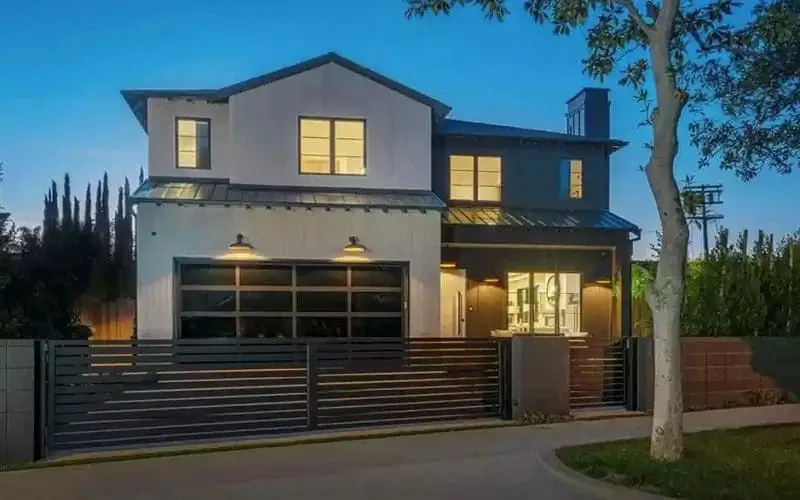 Jaw-dropping Features of Stevin John's House in Los Angeles
His property sits on 4,100 square feet and comes equipped with home features that are both functional and beautiful.
Interior
The interior area follows an open floor plan with a color scheme of white and earth colors with black and gray accents. In almost all areas of the house, there's a combination of at least two lighting options, including recessed lighting, pendant lights, chandeliers, and sputnik lights.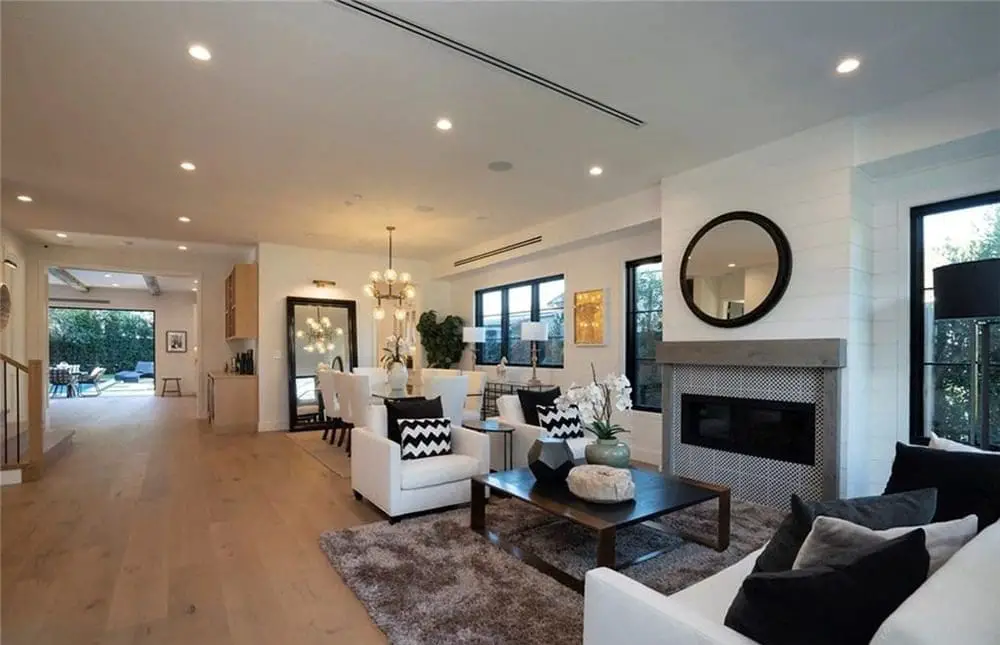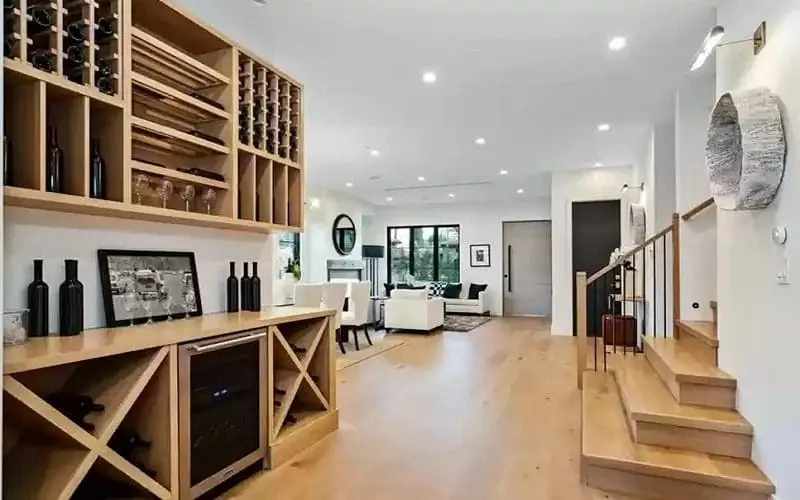 He also opted to have brown hardwood floors and a classic white ceiling. The home is fitted with huge French windows in many rooms, as well as sliding glass doors and windows. He also chose wooden shelving for the decor, books, and wines.
Living Room – The living room is connected to the kitchen area and both parts of the house feature exposed wooden beams. The living room is furnished with a white sofa, a tiled fireplace, a wooden center table, and a 6-seater glass table. It is also fitted with a huge sliding door that opens the covered patio beside the pool.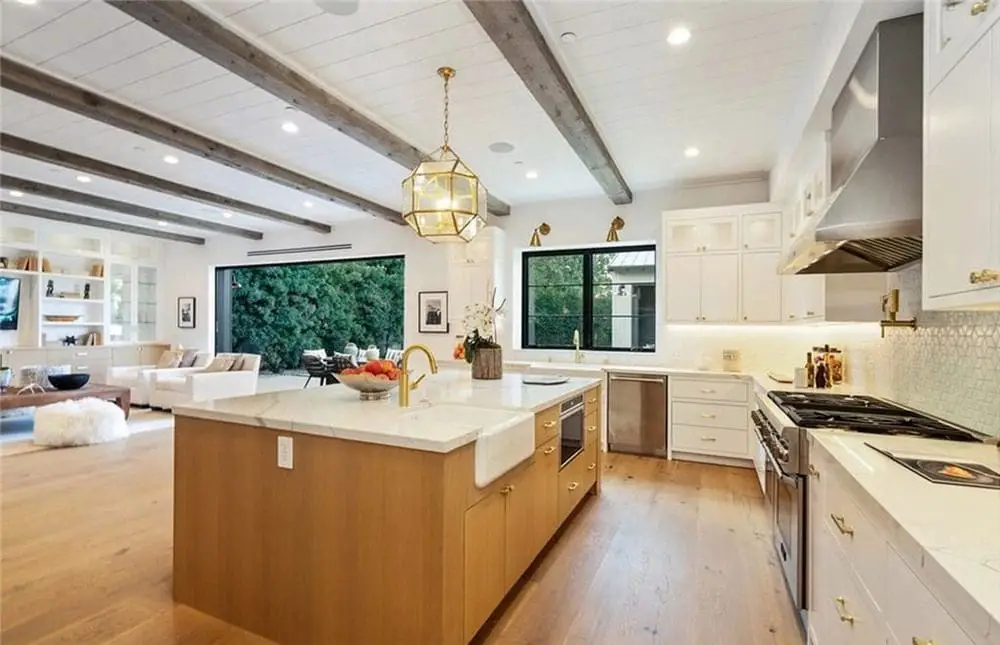 Kitchen – The kitchen is separated from the living room by a kitchen island with a sink and storage. This area also features space-efficient, wall-mounted storage (e.g., open shelves, cabinets), as well as an off-white countertop with cabinets and backsplash. There's also a double-door fridge and island lighting.
Master suite – Inside the master suite, Blippi enjoys a refreshing view of the nearby trees. Thanks to the moving glass wall that opens to the terrace. The terrace is furnished with white seating options – two armchairs, one couch, and one wooden center table. The master suite also has a bathroom with a freestanding bathtub. A sputnik chandelier hangs above the bathtub. The bed has a tufted headboard. And Blippi opted to have three different lighting features inside the room – pendant lights, recessed lights, and a sputnik chandelier. Aside from the moving glass wall, the room is also fitted with huge French windows, making the area look spacious and airy.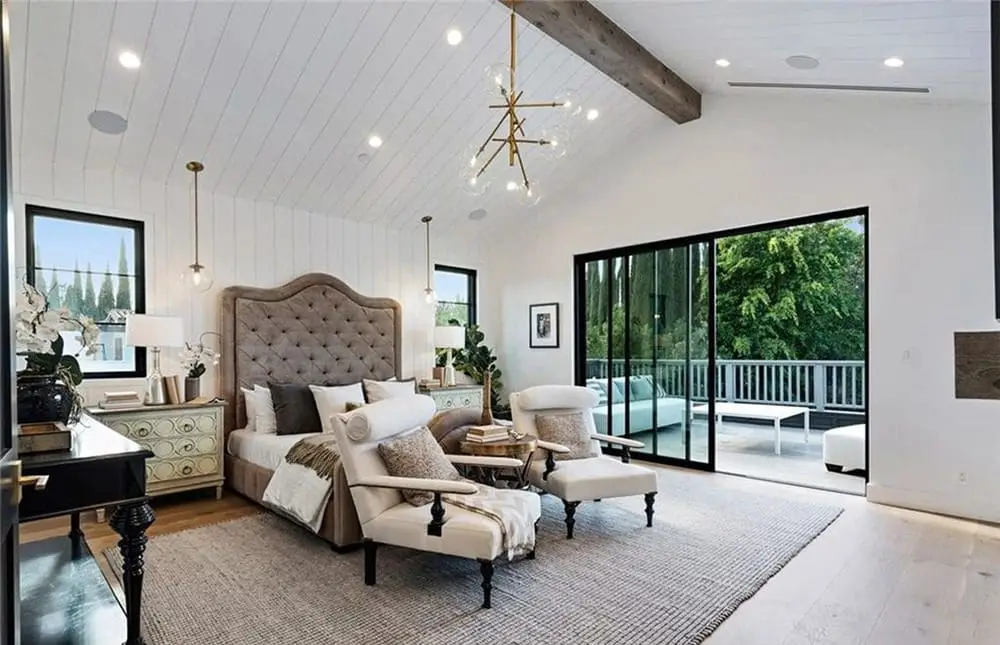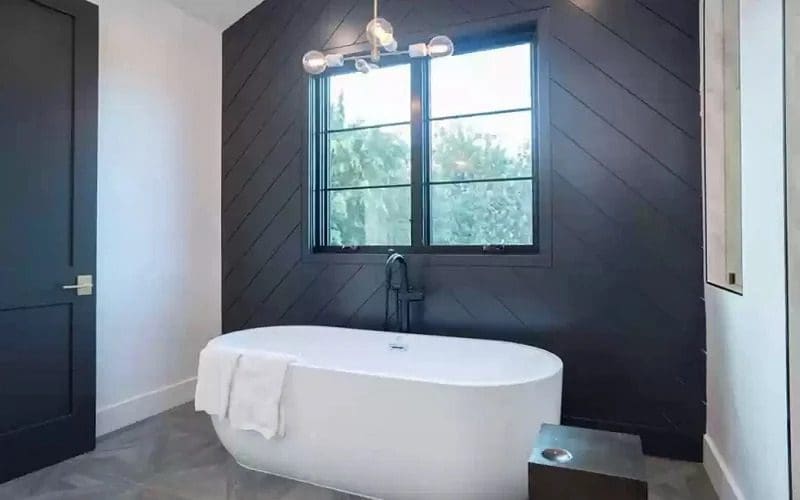 Family room – This area is designed to accommodate intimate talks and bonding times of Stevin's growing family. It's furnished with black and white throw pillows, four white armchairs, and a fireplace with a huge circular mirror hung on the wall above it.
Dining area – The dining area features an elegant Sputnik chandelier and an eight-seater glass dining table.
Additional rooms for guests could be found downstairs. Blippi also has a home office, which could easily be converted into a live-in nanny suite.
Exterior
From the outside, Stevin's home looks sleek and modern with its white wall paint and gray roof. He chose to have an aluminum sliding gate, full security apparatus, and an automated home system.
The backyard features a pool, a hot tub, and a large patio. There are also sun loungers for those who want to relax by the pool. A built-in grill and outdoor kitchen are also available whenever the need for a pool party arises. No need to worry about the scourging heat because there's a cabana beside the pool.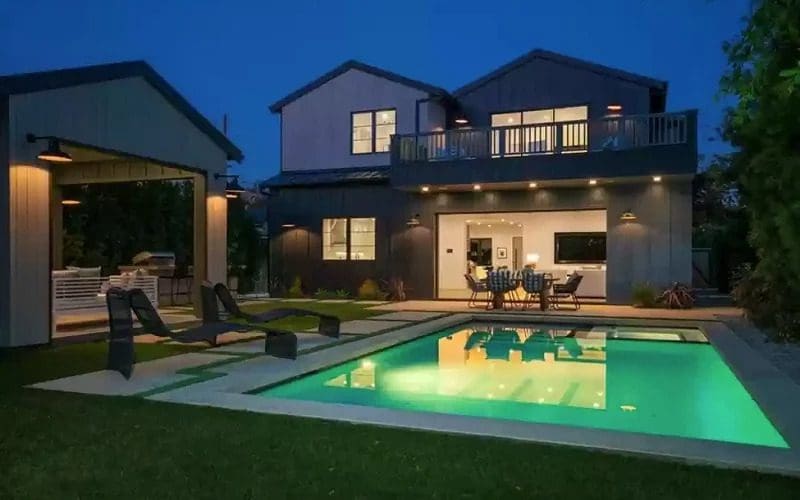 The front porch is also another pretty spot to hang out at Blippi's home. It's furnished with two chairs, a minimalist center table, and pendant lights.
The Neighborhood Near Stevin John's Property in Los Angeles
Toluca Lake is among the prime residential locations in California. The area is endowed with several must-visit attractions, such as the Universal Studios, the Falcon Theater, Disneyland, Hollywood Boulevard, and of course the iconic Toluca Lake. There's a place here for people from all walks of life, be they foodies, nature lovers, shoppers, artists, musicians, or adrenaline junkies.
If you're looking for a modern farmhouse style to inspire your next dream house project, Stevin John's home in Los Angeles could be a great example. Just make sure to contact a reliable builder to get started. Or better yet, browse our blog for more home design inspiration.