Jack Dorsey, the tech titan behind Twitter and Square, is no stranger to the limelight. With a net worth that has skyrocketed over the years, he made headlines not only for his innovative contributions to the tech industry but also for his lavish lifestyle. One glimpse into his life takes us to his opulent San Francisco residence, where he resides in splendor. In this article, we'll delve into the intriguing story of Jack Dorsey's house, its grandeur, and the luxurious amenities it boasts.
Jack Dorsey
Where Does Jack Dorsey Live Now?
Jack Dorsey lives at 830 El Camino Del Mar, San Francisco. While the Sea Cliff neighborhood is renowned for its opulent real estate, Dorsey's residence, valued at a staggering $21 million, is a testament to his penchant for privacy and discreet luxury. Spanning 0.62 acres of lush land, Dorsey's estate is a testament to seamless integration with nature. Dorsey's home is, without a doubt, a sanctuary for the soul. It boasts seven bedrooms in total, each lavishly appointed with a keen eye for detail and comfort. The living space, totaling 7,300 sq. ft., provides ample room for relaxation, reflection, and connection with the surrounding natural beauty.
Jack Dorsey's House Purchase Story
The story of this remarkable home is one of evolution. Dorsey initially acquired a two-bedroom property in Sea Cliff for $10 million back in 2012. It was a modest start for a man of his stature. However, his vision and desire for more space and privacy led him to acquire the neighboring property, a two-story mid-century gem that had been vacant for many years, for $21 million.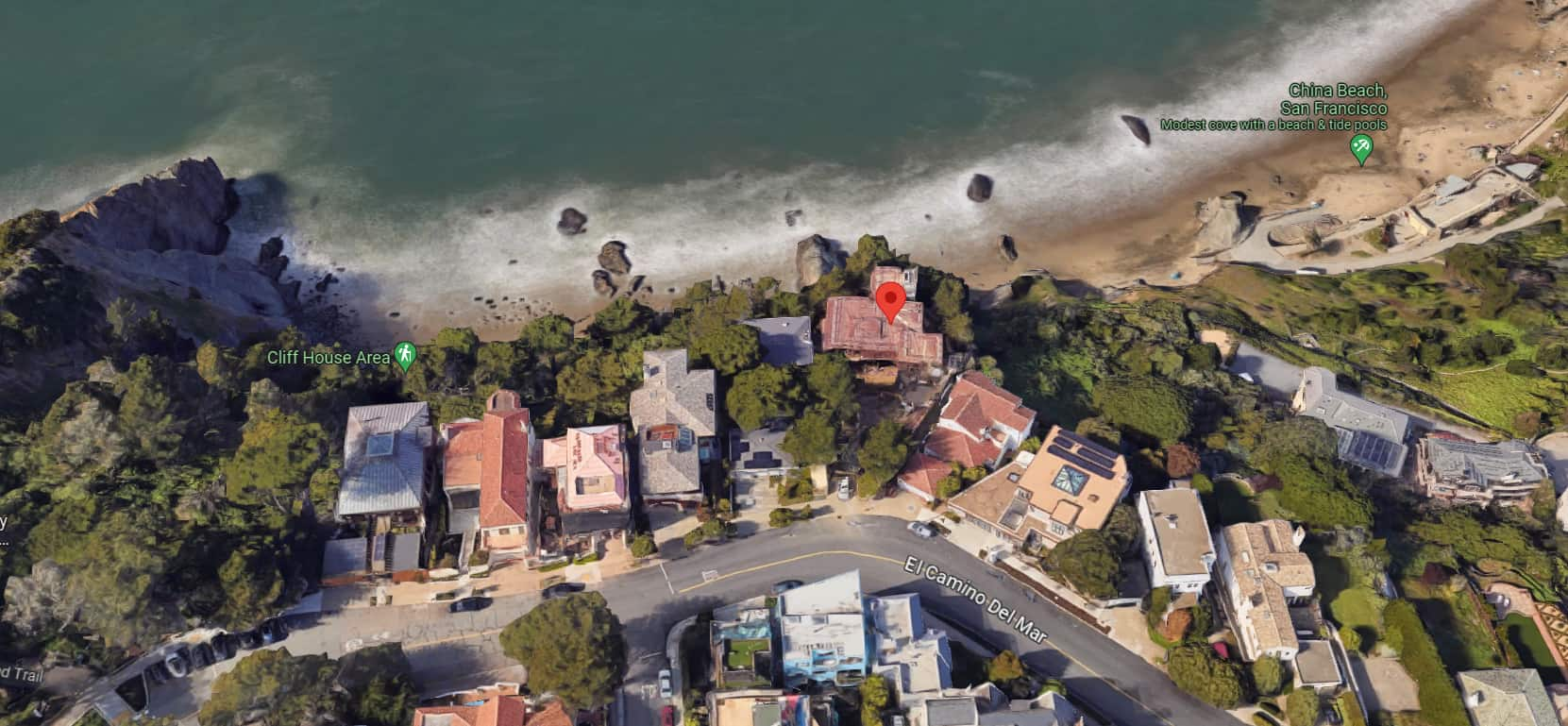 Jack Dorsey's house
This ambitious expansion project, completed with meticulous attention to detail, transformed Dorsey's modest retreat into the stunning sanctuary it is today. The amalgamation of two distinct properties into a harmonious whole has resulted in an unrivaled oasis for Jack Dorsey—a space where technology and tranquility coexist, offering the perfect respite after a long day's work. His $21 million masterpiece in Sea Cliff stands as a testament to his privacy, discerning taste, and ability to merge luxury with unpretentious elegance.
Other Houses Owned by Jack Dorsey
While our focus remains on Jack Dorsey's main residence, it's worth mentioning that this tech mogul is no stranger to real estate investments. In addition to his San Francisco haven, Dorsey briefly dabbled in the opulent world of Hollywood Hills, where he owned a modern masterpiece of architecture. But true to his penchant for privacy and affinity for the Bay Area, he sold the property.