When it comes to the glitz and glamour of Las Vegas, the spotlight doesn't only shine on the famous Strip. In recent years, one celebrity has made waves in Sin City, not just for his music but also for his choice of residence. In this article, we'll take you on an exclusive tour of Jelly Roll's house in Las Vegas, sharing insights about its purchase, the interiors, the outdoor amenities, the neighborhood, and a glimpse into the other properties this versatile artist calls home.
Jelly Roll's House Purchase Story
Jelly Roll, the renowned rapper and singer, made headlines when he acquired his sprawling Las Vegas mansion in 2021. Jelly Roll, alongside his wife BunnieXO, embarked on a mission to find their dream home, one that would be a reflection of their love and hard-earned success. Their vision included a house nestled in a serene, guard-gated community with a sprawling golf course, a symbol of the life they had strived to achieve. The initial stages of their quest were filled with excitement and anticipation as their offer was accepted, bringing them one step closer to realizing their dream. Jelly Roll shared his elation with his followers on social media, announcing the milestone with a heartfelt message. He recounted the years of hard work and perseverance, emphasizing how far he had come in the music industry despite facing various challenges.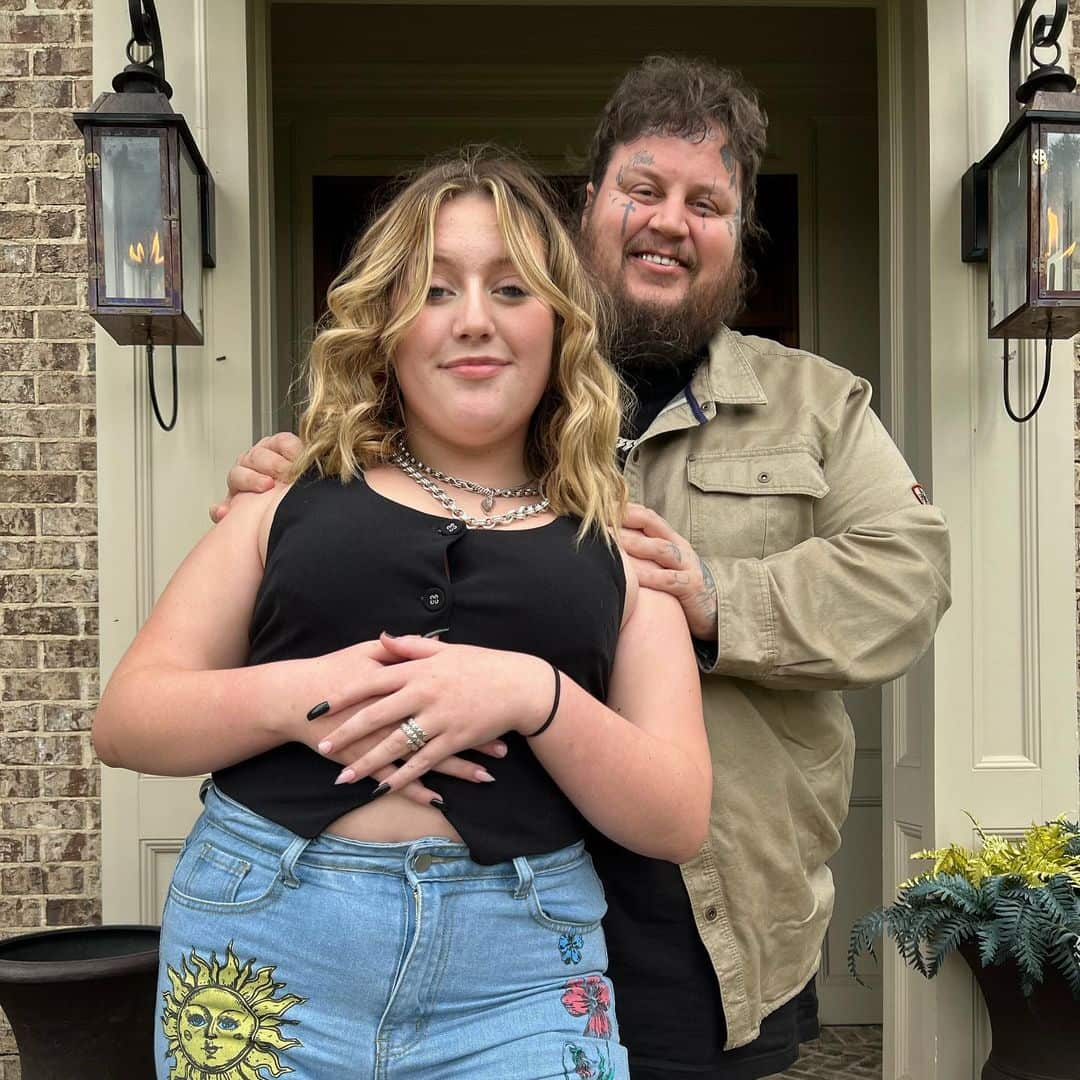 Outside of Jelly Roll's house
Where Does Jelly Roll Live Now?
While we'd all love to know the precise address of Jelly Roll's house in Las Vegas, it's essential to respect the artist's privacy. However, the home is nestled in a prestigious Las Vegas neighborhood, known for its luxurious properties and proximity to the city's entertainment hubs.
A Glimpse into Jelly Roll's Interior
Now, let's take a deep dive into the interior of Jelly Roll's house, a sanctuary that perfectly reflects his unique style and personality. While the artist values his privacy, a glimpse from one of his social media posts offers a tantalizing peek into the aesthetic choices that define his home. A striking centerpiece of the room is an elegant chandelier adorned with pristine white shades, gracefully suspended from the ceiling. This exquisite fixture not only illuminates the space but also contributes to the inviting and cozy ambiance that envelops the room. Flanking the chandelier, on either side, are two generously proportioned windows that serve as conduits for the soothing embrace of natural light. To complement the overall aesthetic, the walls have been adorned with a soothing beige hue, imparting a sense of tranquility and sophistication to the space. Beneath their feet, a plush beige carpet creates a harmonious contrast, inviting occupants to sink into its softness and bask in the serenity of their surroundings.
Jelly Roll's interior
Let's venture into the heart of Jelly Roll's home, where rustic charm meets functional elegance.
Kitchen Design:
Wooden Cupboards: The kitchen exudes a warm and timeless appeal with its wooden cupboards. Crafted to perfection, these cupboards not only offer ample storage but also bring a touch of natural beauty to the space.
Island Centerpiece: An island takes center stage, serving as both a practical workspace and a gathering point. Its wooden surface adds character while providing a functional area for meal preparation or casual conversations.
Dining Area:
Wooden Dining Table: Adjacent to the kitchen, the dining area features a wooden dining table. This charming piece of furniture invites family and friends to share delicious meals and create cherished memories.
Jelly Roll's kitchen
Interior Aesthetics:
Beige Walls: The walls are adorned with a soothing beige palette, creating a tranquil backdrop for culinary and dining experiences. The neutral tones offer a canvas for personalization and decor.
Furniture Ensemble: Beyond the dining area, additional furniture elements such as chairs and countertops complete the scene. These elements seamlessly blend practicality and style, enhancing the overall aesthetics.
Ceiling Illumination: To ensure a well-lit and welcoming environment, lights hang gracefully from the ceiling, providing ample illumination for culinary endeavors and creating a cozy ambiance.
Jelly Roll's kitchen and dining space capture the essence of comfort and functionality, exuding a homely charm that reflects their unique style. While many details of their home remain private, these glimpses offer a glimpse into the tasteful and inviting atmosphere of this talented musician's abode.
Take another intriguing peek into the interior of Jelly Roll's personal space, where distinctive details paint a vivid picture of his style and surroundings.
Flooring Fusion:
Laminate and Wood Flooring: In this captivating scene, Jelly Roll stands on a laminate flooring surface, revealing glimpses of the wood flooring beneath it. This fusion of flooring materials adds depth and character to the room's aesthetic.
Wall Accents:
Elegant Wall Clock: Adorning the wall behind him is an elegant clock featuring black hands, providing a subtle yet functional element to the room. It not only serves as a timekeeping tool but also contributes to the room's overall decor.
Interior Design Highlights:
Furniture and Furnishings: Jelly Roll's interior design sensibilities shine through with carefully chosen furniture and decor. From the vantage point, various items, including a nearby suitcase, offer a glimpse into the eclectic mix of elements that make this space uniquely his own.
This snapshot provides a fascinating glimpse into the carefully curated elements of Jelly Roll's home, showcasing a harmonious blend of textures and styles. While the artist maintains privacy about many aspects of his home, these intriguing details offer a window into the artistic and personal touches that define his living space.
Jelly Roll's interior
Jelly Roll's Homebuying Journey
Just when Jelly Roll and his wife thought their dreams were within reach, an unexpected roadblock emerged. The community's golf course refused to accept a felon as a member of their exclusive enclave, shattering their hopes of residing in the guard-gated community of their dreams. This revelation sent shockwaves through the couple, leaving them heartbroken and bewildered. Jelly Roll's experience sheds light on the persisting stereotypes and prejudices that can still affect individuals, even after they have transformed their lives and found success. It's a stark reminder that appearances and past mistakes can sometimes overshadow the personal growth and achievements of individuals. Despite this setback, Jelly Roll and BunnieXO's journey to find their dream home continues. Their story serves as a testament to their unwavering determination to overcome obstacles and prove that love and success can transcend societal biases.