Truth be told, the "Cry Me a River" performer isn't so sad and dramatic. On the contrary, though, he's been living the lifestyle everyone dreams about – a happy life with his 2 cute kids and gorgeous wife at his lavish homes. Yes, homes! Like all other A-list Hollywood celebrities, Justin Timberlake and his wife Jessica Biel own several properties in some of the country's elite neighborhoods. In this post, we'll take a closer look at their properties and their lifestyle.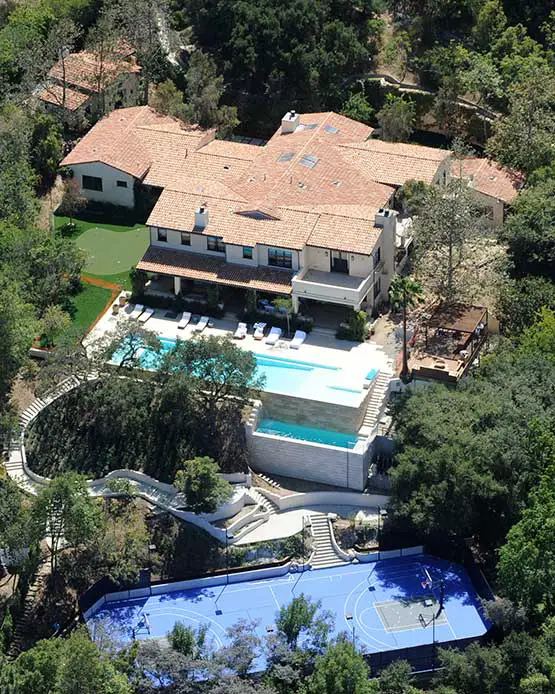 Justin Timberlake's and Jessica Biel's Properties
Like other celebs, Timberlake is intentional about building his real estate investment portfolio. Over the years, the couple acquired lavish properties in some of the country's elite neighborhoods. And with the birth of their two sons, they're now evaluating properties from a totally different perspective, specifically with their sons' growth in mind.
New York Apartment in SoHo
In November 2010, he bought a 2,598-square-feet penthouse in NYC at a price of almost $8 million. The property has comfortable interiors, pack floorboards, floor-to-ceiling windows, a private terrace, 3 bedrooms, and three bathrooms.
Tribeca Penthouse
Located at 443 Greenwich Street, their home in New York City is nothing short of luxury. They share the neighborhood with Ryan Reynolds and Blake Lively, Jennifer Lawrance, Harry Styles, and other high-profile celebrities. Reports show that the couple paid $28 million for this penthouse. Unlike the typical NYC apartment, the couple's penthouse is spacious and has its own wine cellar, kitchen, and outdoor areas. The building also has a wide array of amenities, such as a fitness center, storage spots, an indoor lap pool, steam rooms, a drive-in parking garage, and a landscaped roof deck. The penthouse has 4 bedrooms and plenty of open space for the couple's two kids to run around. It has large windows, a cozy fireplace, and a gorgeous terrace for the family.
Hollywood Hills Mansion
Aside from the couple's properties in New York City, they also have a luxurious family haven at Hollywood Hills. Their property is a 13,530 sq. ft. plot that comes with an outdoor swimming pool, a gym, a recording studio, a basketball court, six bedrooms, and ten bathrooms. The estate costs a whopping $11 million.
Montana Mansion
The couple's acquisition of their Montana Mansion can be considered their most impressive real estate purchase to date. The property is located in Big Sky, Montana, specifically at the prestigious Yellowstone Club.
Their home is located within the 13,600-acre-club near Yellowstone National Park. The 2,200 acre of 13,600-acre lot is skiable, giving the couple and their kids an abundant space for outdoor adventure activities right in their backyard.
Justin and Jessica said they've considered this place their home because they want their kids, especially their newborn Phineas, to stay away from the glare and glam of Hollywood until the kids can handle it. And the cost of this ideal family life is hefty. Reports show that residents of the Yellowstone Club are required to pay $300,000 for membership and $30,000 for annual dues. That's on top of the cost of the home itself. The Club is also called the "playground of the rich and the famous." And they share the neighborhood with Tom Brady and Bill Gates.
The Couple's Lifestyle
Justine and Jessica are two of the most highest-earning celebrities in Hollywood. And it's not a surprise that they're living an ultra-glam life. Specifically, at their home in Montana, they can enjoy skiing as often as they can. They can also play tennis, snowboard, and golf within their neighborhood. And so far, their eldest son Silas has been enjoying the views, friends, and activities in the area.
Aside from their lavish home life, the couple is also known for their luxurious trips around the world. Even before they got married, Justin is known to have splurged on Jessica in many ways, especially her over $130,000 diamond ring and $6 million for the wedding.
Now as a couple, they've been so busy splurging on their kids, especially in ensuring their sons would have a great and supportive community to grow up with. As they can't also compromise their careers, Justine and Jessica also planned their work schedules and hired nannies to look after their sons while they are away for a show, gig, movie, or concert.