Zendaya may only be in her 20s, but she sure was able to achieve a lot already! She danced her way into the hearts of fans through her performance as Rocky Blue on the Shake It Up Disney series. And since then, she has continued to wow the world with her talent and personality.
Her songs are chart-topping and well-loved. Her movies are blockbusters, especially The Greatest Showman where she bravely did her own stunts. At the age of 17, she's already a published author. Her book Between U and Me: How to Rock Your Tween Years with Style and Confidence provides gems and insights on how to boost one's self-esteem. She's also a record-holder! She's currently the youngest winner of the Primetime Emmy Award for her role in Euphoria, an HBO show.
Her recent achievement is her purchase of two mansions. Yes, you heard it right. She has just bought two properties in California, one in Northridge and one in Encino. Her property in Northridge was worth $1.4 million and is already an excellent place to stay by all standards. But Zendaya's not one to relax and be content too soon. She recently upgraded to a $4 million home in the celebrity neighborhood of Encino in San Francisco Valley.
$4 Million Encino Home Fit for a Princess
Encino is a celebrity-favorite neighborhood. Selena Gomez, James Charles, and the power couple Blake Shelton and Gwen Stefani are some of Zendaya's celebrity neighbors.
Her property exudes a ranch-style living vibe and is secluded from the highway due to its surrounding greenery, huge backyard. The 4-acre estate includes a massive main house, a guesthouse, and a spacious outdoor area with a pool, palm trees, and flowering plants. The ranch-style main building was constructed in 1939 and it has over 5,000 sq. ft. of living space.
The ranch-style building was built in 1939 and features over 5,000 square feet of living space. It has 7 bathrooms and 6 bedrooms. Indeed, the mansion might just be too huge for Zendaya herself. But she doesn't keep the property to herself as she likes to host home parties for families and friends.
To ensure privacy, the mansion is well-hidden from prying eyes due to the long driveway that leads to the actual house. Plus, beautiful oaks and California pine trees fill the yard, giving the entire property a refreshing Zen and resort-like vibe.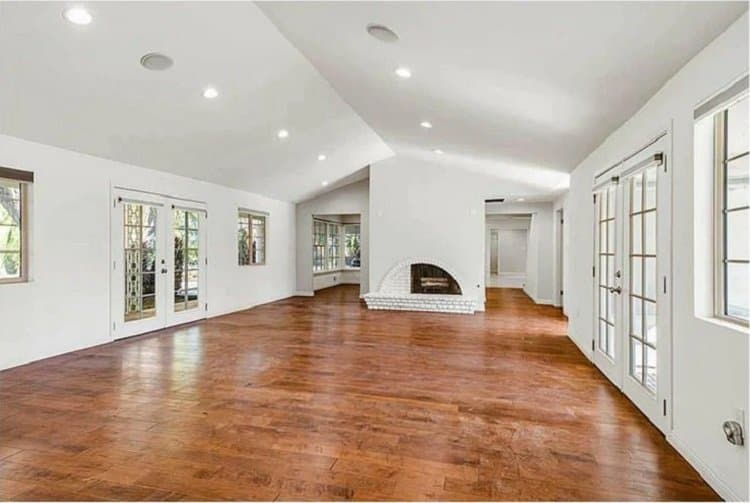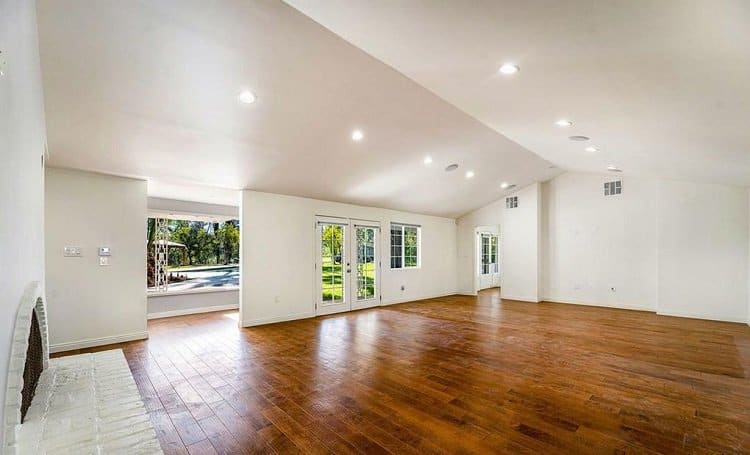 Layout and Design
Indeed, Zendaya's Encino mansion allows her to live up to her Disney princess status. The property's interior exudes a minimalistic but modern and chic design. It has staircases that would look like the Cinderella staircase when decorated. The first floor has recessed lighting, hardwood floors, and high ceilings. It also has an open floor plan.
Vibe
Zendaya is well-loved for her vibrant and larger-than-life personality, which translates into how she renovates and decorates her home. She has multiple fireplaces in her home to ensure she and her guests would feel comfy while hanging out. The interior also has huge windows that let in plenty of natural light.
Features
It's just been a couple of months yet since Zendaya owned the place. And we don't know the renovations she'd do in the future. But for now, these are the most fascinating features of her abode:
Kitchen – This area features granite countertops, stainless steel appliances, and an island to accommodate the guests. Of course, she has top-of-the-line cooking equipment to prepare her party meals for family and friends.
Bedrooms – The master bedroom has a private balcony. And the space is fitted with huge windows for natural lighting.
Bathroom – Carrera marble tiles cover the bathroom. It also has a built-in soaking tub and huge windows that afford a relaxing view of the beautiful outdoor area.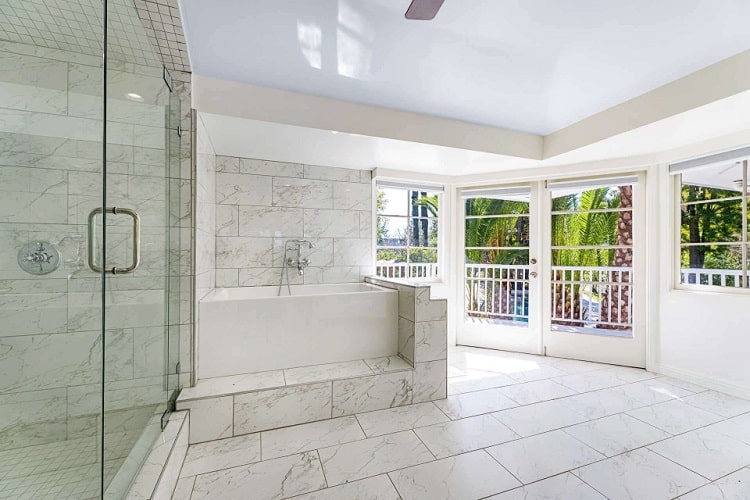 Yard – The yard resembles the outdoor area of a Disney castle. It has beautiful palm trees, a large pool, a stone patio, an outdoor spa, and a lush green lawn. Zendaya grows fruit trees, such as lemons, at her other home. And who knows she might do the same at her Encino property.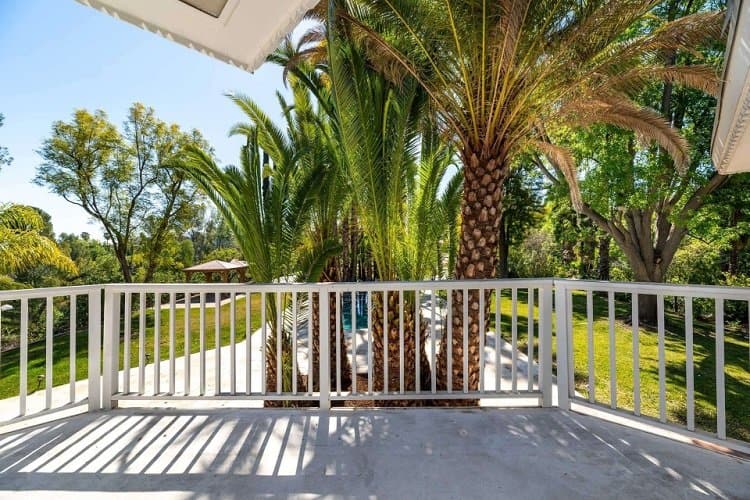 Guesthouse – Aside from the main house, Zendaya's Encino residence also has a detached guesthouse. It has its own bathroom and 2 bedrooms.
Indeed, a property in Encino is a prime estate only a Disney princess like Zendaya could afford. For now, Zendaya's probably thinking about how best to improve the property and turn it into a truly remarkable home fit for a princess. Until then, we'll have to wait for updates and listen to her music or watch her movies.