Lighthouse homes have been constructed in epic locations, from dunes to clifftops and extinct volcanoes. This is the reason they make picture-perfect backgrounds for your selfies, groupies, or even prenup or wedding photos. In this post, we'll take a look at some of the country's breathtaking watchtowers.
1. New Dungeness Light Station (Washington)
Sea captains passing through the Strait of Juan de Fuca (Washington) have relied on this lighthouse for over 150 years. This lighthouse is located at the end of a 5-mile strip of driftwood and sand. In the early morning, one can see bald eagles fishing with the dramatic sunrise over the Olympic Mountains from the lighthouse living quarters.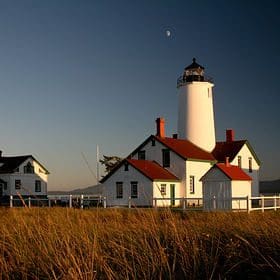 2. Pigeon Point Lighthouse (California)
This 115-feet tall sentinel was built in 1872 to guide and save mariners from the same plight as the Carrier Pigeon, a 175-foot-long clipper ship that was shipwrecked 500 feet off the central coast of California in 1853. One of the country's tallest watchtowers, this lighthouse is now part of Pigeon Point Light Station State Historic Park.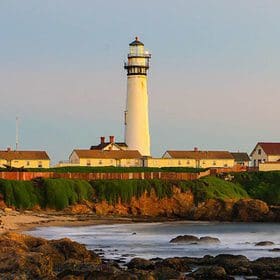 3. Ponce de Leon Inlet Light Station (Florida)
This tower was completed in 1887 and was named after Juan Ponce de Leon, a Spanish explorer on board the first official European voyage to Florida. This is also Florida's tallest lighthouse. Now converted into a museum, visitors may visit the tower 7 days a week to enjoy an hour-long tour of the historic lighthouse living quarters.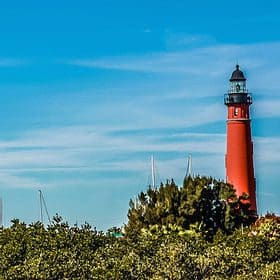 4. Boston Light (Massachusetts)
This is Colonial America's first watchtower, and it took 50 years for the 2nd one to be built. Since its first light was kindled in 1716, Boston Light has guided sailors through the island-studded waters of the city. The tower celebrated its 300th anniversary in 2016.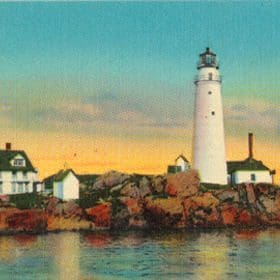 5. Heceta Head Lighthouse (Oregon)
Located 205 feet above sea level, this 56-foot lighthouse in Florence, Oregon was built in 1894. The lightkeeper's house located nearby was converted into a bed and breakfast accommodation where guests can stay after a day or two of hiking the surrounding Heceta Head Lighthouse State Scenic Viewpoint area.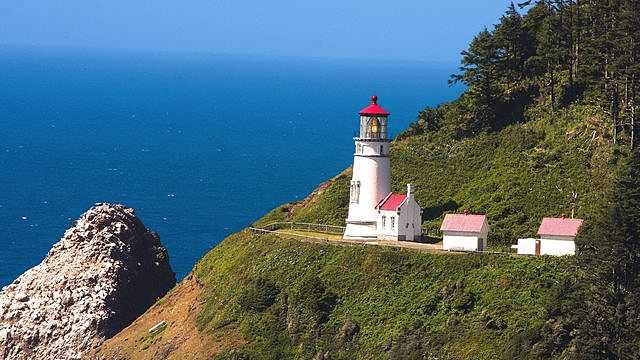 6. Bodie Island Light Station (North Carolina)
If you're looking for a site where you can enjoy stunning views of the sea, Bodie Island Light Station is worth a visit. This lighthouse is 156 feet tall, and you can climb the 214 spiral staircase that leads to the viewing deck to enjoy a panoramic view of the Atlantic Ocean and Pamlico Sound.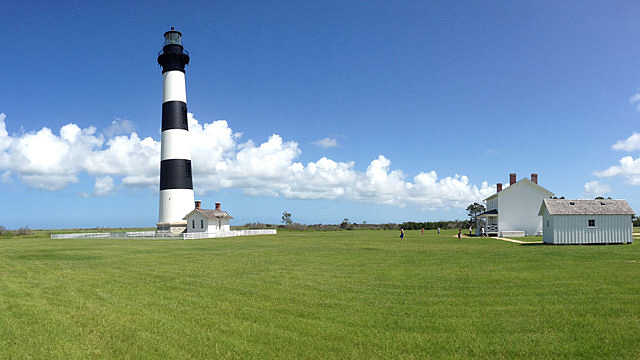 7. Portland Head Light (Maine)
Built more than 200 years ago, this historic watchtower is managed by the U.S. Coast Guard and is located at the entrance to the Portland Harbor's main shipping channel. The lighthouse house nearby is now converted into a maritime museum. At the top of the tower, you can enjoy a picturesque view of the rugged and wild shoreline of Maine.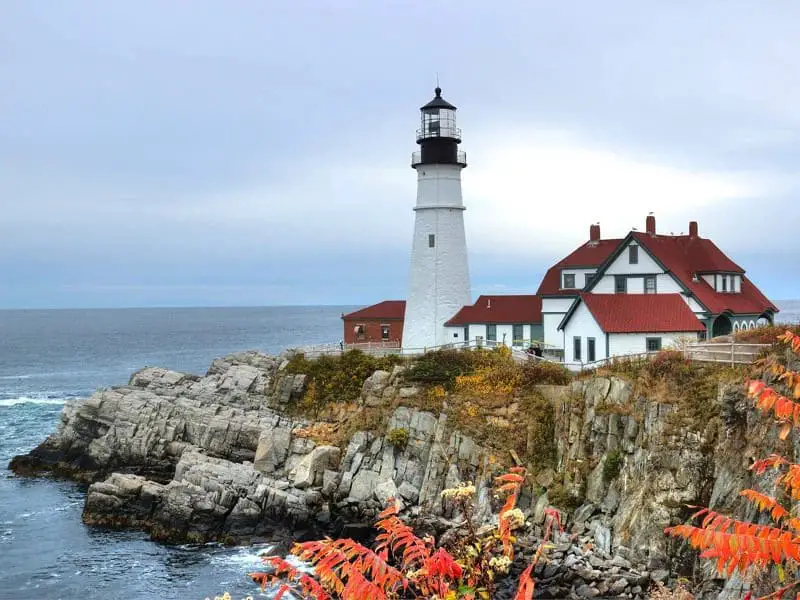 8. Cape Hatteras Lighthouse (North Carolina)
More than 2000 ships over the past 500 years were run aground in nearby waters. And this 200-feet tower is the beacon of safety amidst the treacherous waters of the "Graveyard of the Atlantic." Built in 1870, the light of this tower could be seen even from 20 miles away from the shore.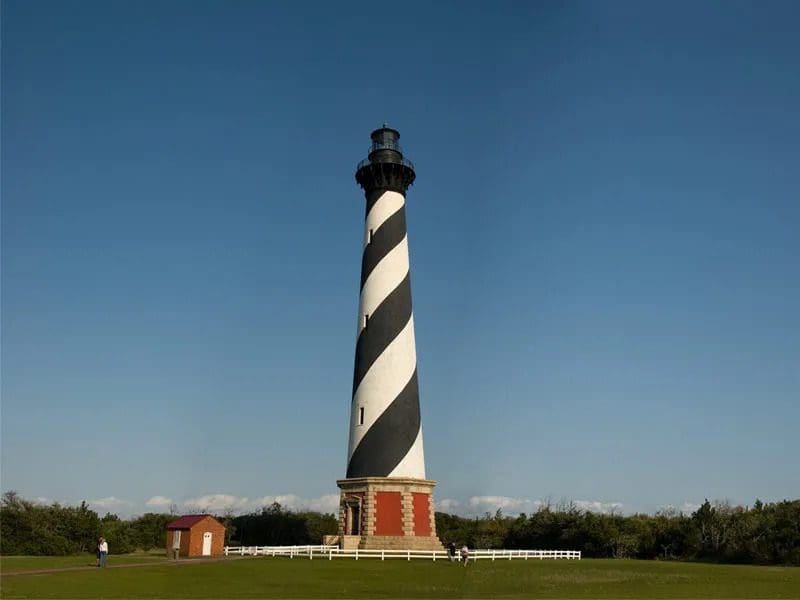 9. Big Bay Point Lighthouse (Michigan)
Located on the cliffs of Lake Superior 25 miles north of Marquette, this 20-meter tower is famous for its red brick duplex house and white octagonal lantern. Two families who operate the tower used to live inside the lighthouse home. Now, it's being converted into a 5-room bed-and-breakfast accommodation, which guests can rent to enjoy some solitude and stunning views of the sea.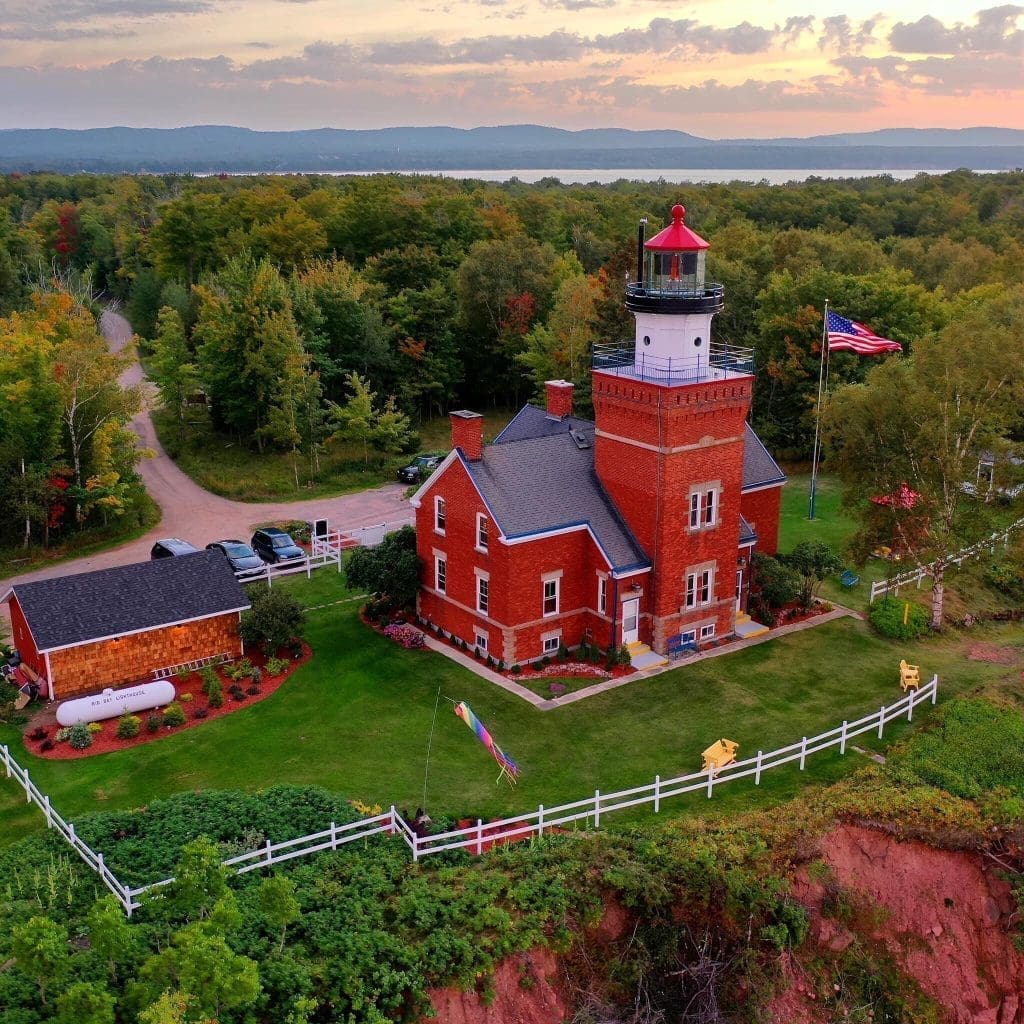 10. Cape Flattery Lighthouse (Washington)
Built in 1857, this lighthouse serves as a reminder of the rich culture and partnership of the Makah people and the U.S. government, as well as the historic European explorations in the territory in the 1700s. The lighthouse could be accessed via an isolated trail.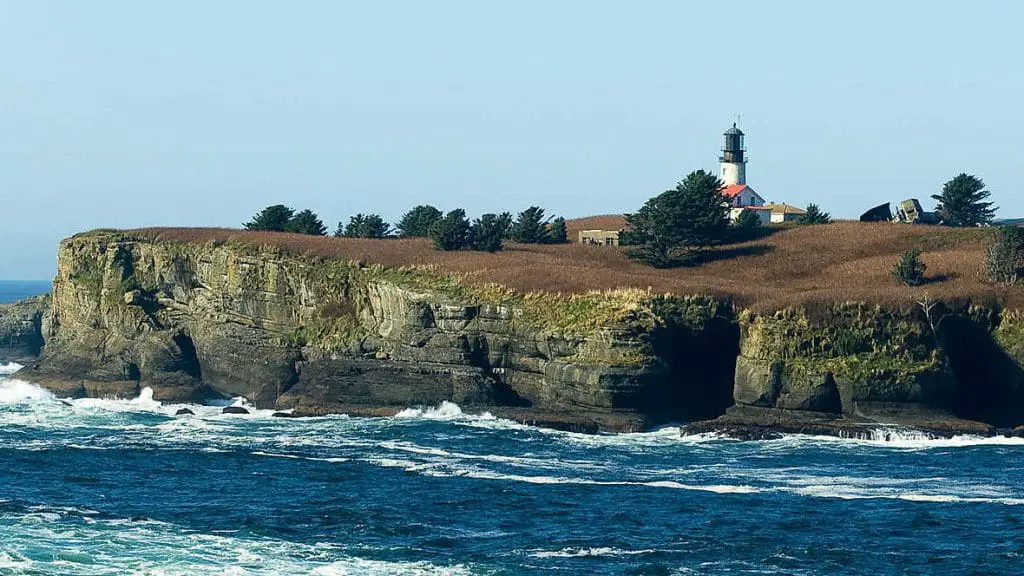 11. Diamond Head Lighthouse (Hawaii)
Constructed in 1899, this watchtower is located on the side of Diamond Head, an extinct volcano. It was created to warn sailors to stay away from Waikiki's reefs. Many travel packages and tours around Hawaii also include this lighthouse as it's now part of the National Register of Historic Places.
12. Eldred Rock Lighthouse (Alaska)
Aside from being Alaska's oldest watchtower, this lighthouse is also famous for its octagonal shape. The tower is made of wood, and the property is solar-powered. When viewed from a ship approaching the port, one can see the snow-covered mountains at the tower's backdrop.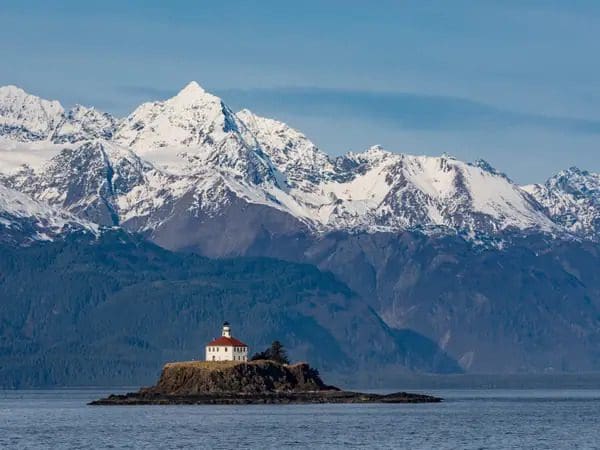 13. Split Rock Lighthouse (Minnesota)
Located in Minnesota State Park, this watchtower is a storehouse of history, culture, stories, and a lot of fun. It is located on top of a rugged cliff on Lake Superior's North shore. Surrounding it is 2000 acres of park to explore with its campgrounds, waterways, and trails.
With their breathtaking locations and rich history, watchtowers are really more than just beacons of light. Staying at lighthouse homes for a week-long or weekend vacation allows you to enjoy solitude while reflecting on the stunning views of the ocean and the beach. Wherever you are in the U.S., for sure you can find a watchtower to visit. Or you might like to visit one or more sites listed above.