Mexican house designs have long fascinated the eye of American builders and homeowners. With its attention-grabbing pops of color, decor, and architecture, Mexican houses continue to be one of the in-demand properties in the country, be it for rental or sale. In this post, we'll take a look at some of America's well-loved traditional Mexican homes.
Influences and Origins
This home design is greatly influenced by Spanish architecture. Spain's presence in Latin America influenced much of the people's culture and style. Even some South and Central American states were under Spanish rule, including Florida, Texas, and Colorado. This explains why these states also have homes that follow the Spanish or Mexican stylebook. Specifically, here are examples:
1. Indian Wells (CA)
This sprawling, 7,853-square-foot, single-story property has 4 bedrooms and 6 bathrooms, as well as a full-service kitchen, private sundeck, and courtyard patio with murals and water features. However, it's the property's casitas, landscaping, and etched doors that make it truly Mexican.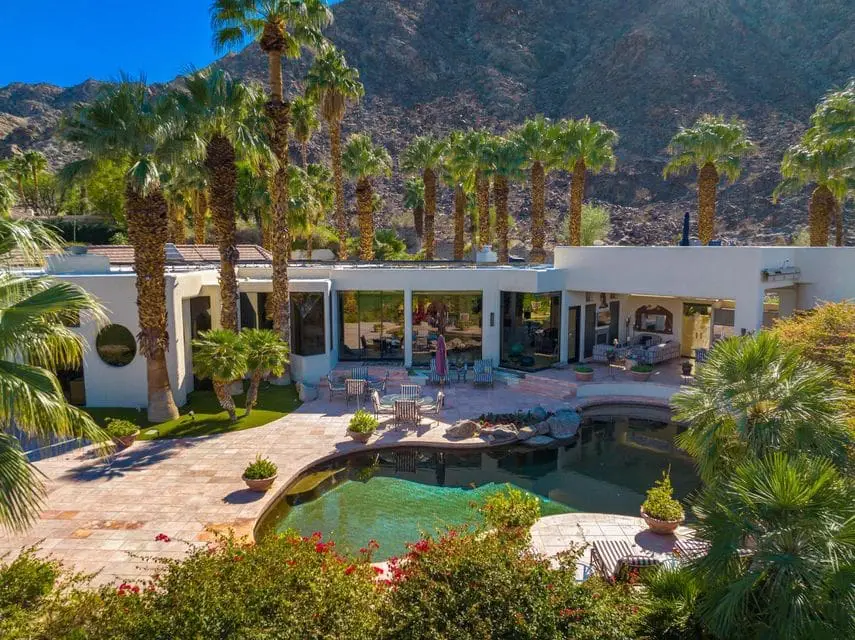 2. Camino Campanario (New Mexico)
Designed following the Adobe revival house style, this 4,100-square-foot beachfront property in Las Campanas. It is made of Taj Mahal granite, exposed wood beams, wooden accents, hardwood floors, and a flat roof. With its huge rectangular windows made of divided glass, the interior looks spacious, airy, and filled with natural light.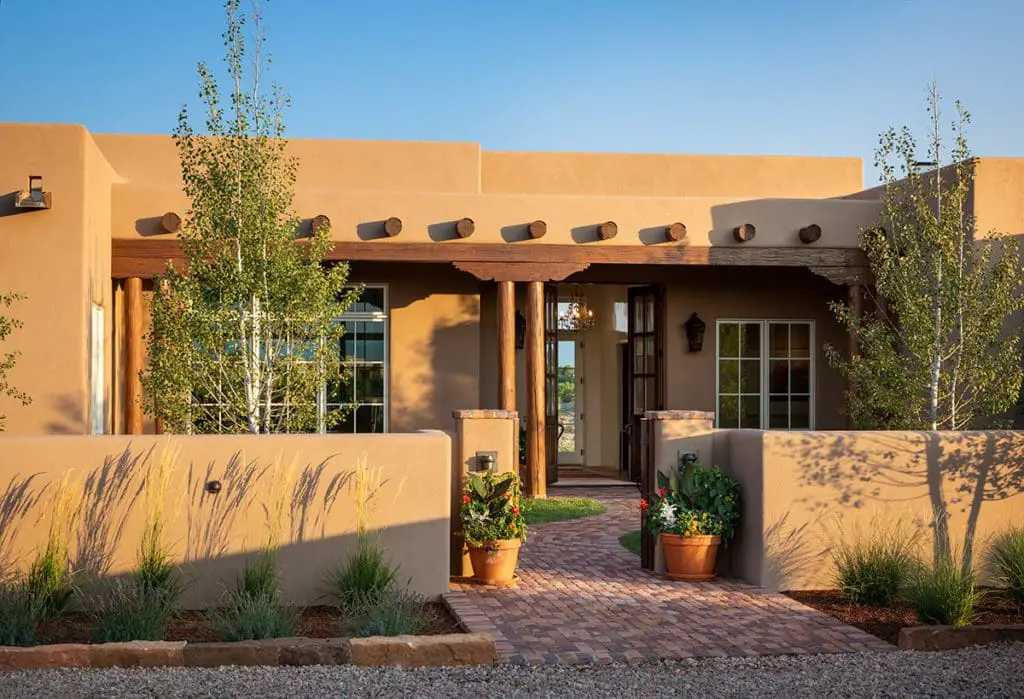 3. Rancho Mirage (CA)
This 8,590-square-foot, resort-like property boasts a dramatic foyer, driveway lined with palm trees, and loggia. Like many traditional houses in Mexico, this property perfectly resembles a Spanish villa.
4. La Quinta (CA)
With its 6,442-square-foot area, this property comes equipped with all the luxury amenities of a contemporary resort, but with a Mexican twist. Overall, the property's facade exudes a Spanish villa style, especially with its pool lined with lounge chairs on the side. The property also incorporates water, glass, fire, and other natural elements to bring out a refreshing and elegant vibe.
5. Bishop's Lodge (New Mexico)
This property is a luxury hotel that sits on 317 acres of land near Santa Fe National Forest, specifically in the hillsides of the Sangre de Cristo mountain range. It has 100 accommodation options and a range of modern amenities and activities. The property follows the Adobe home stylebook and is designed to complement the vibe of the surrounding landscape.
6. Palm Springs (CA)
This Mediterranean-style house also closely resembles a Mexican hacienda property with its refreshing pool, lawn with palm trees, private patios, and attached casita. The property has 3 bathrooms and 4 bedrooms, as well as a great living room, huge kitchen, French doors, wood ceilings, and a spa.
7. Saint Thomas Drive Bermuda Dunes (CA)
This mid-century Hispanic house exudes a distinctive Spanish villa vibe with its iconic doors, open floor plan, outdoor living area, cactus atrium, and old-growth bougainvillea and other flowering trees. The 4-bath, 5-bedroom property has a fully equipped kitchen and a living area with a glass wall that affords a good view of the courtyard and pool.
8. Maverick Design's Bungalow Home with Terracotta Roof (LA)
Located in L.A. and designed by Maverick Design, this picture-perfect bungalow features terracotta roofs. Inside, one can indulge in a refreshing and elegant vibe with its earth color scheme. The rattan and wooden furniture pieces already look like decors in themselves.
9. Sara and Rich Comb's The Joshua Tree House (CA)
The first Adobe homes were made by the Pueblo Indians using dried mud. This property picks up the style with the addition of some modern elements. It features earthy materials, flat roofs, exposed timbers, and round-edge corners.
10. Ted Turner's Home (New Mexico)
Designed to be an iconic desert lodge, Ted Turner's New Mexico home follows the Hacienda-style with its old-fashioned clay and tile floors, roofs, and wall. This 4 bedroom house has huge glass windows and doors that flaunt the stunning scenery outside, especially the Fra Cristobal Mountains. The color scheme is aptly chosen to make it blend perfectly into the surroundings.
11. Santa Lucia Preserve Hacienda (California)
This vacation house exudes a beautiful blend of Moroccan, Mexican, and Mediterranean home designs. Following the Hacienda home style, the designers from Scavullo Design used hardwood floors, exposed beams, intricate backsplash, and high ceilings. The multi-generational residence also boasts a traditional design stairway, which the owners leave as is without much decor and renovations.
12. Reynold's Home Villa Rosa in Shell Beach (CA)
Anita and Jeff Reynolds opted to follow the Hacienda-style Mexican home for their residence in Shell Beach. The 5,000-square-feet  home features heavy drapes, tongue and groove pine beams, honey oak paneling, brown shag carpet, and a Mexican blue tile floor. Inside the house, the couple also has Mexican religious iconography, landscape art, and flower motifs.
13. Elizabeth Place (Illinois)
Also called the Henry Bond Fargo House, this historic residence follows the Mission Revival style. The house features a cross-gable roof with red tiles, decorative railings, carved stonework, and parapets. It also closely resembles the colonial-era mission churches.
14. Casa Allende (California)
Located in Montecito, California, this 3,600-square-foot residence picks up the Hacienda style home design with its use of exposed beams, white stucco walls, and clay roof tiles. The interior area has an open plan layout, making the area look a lot more spacious and airy than it looks. There's also a sprawling outdoor area with a lawn and swimming pool surrounded by handmade picnic benches and tables.
15. La Posada De Santa Fe (New Mexico)
If you're looking for some historical immersion on your next holiday, staying at this property is a great choice. Completed in 1881, it has over 200 years of history. It sits on 6 acres of land and is famous for its fascinating Adobe-style architecture, especially its Pueblo Revival casitas.
Mexican houses are well-loved for their warm and elegant vibe. This is one of the reasons many homeowners and builders opt for this style, albeit with the inclusion of modern features and other designs. With this list of examples, you'll now have some design inspiration for your next home construction project.