Solar panels are a great addition to any property, but that does not make them something you can put up yourself. Most solar panel systems can be surprisingly complex, and you will usually want to turn to professional solar installers for the best results.
Naturally, the same goes for removal and reinstallation or even repair work. However, actually finding these companies can be trickier than it might sound, especially if you have a lot of local solar specialists to choose from.
How do you pick out the best solar panel specialists in your area, and what should you look for?
Overall Quality and Reputation
First and foremost, you should prioritize hiring an experienced company with a solid reputation. Working with specialists who have a lot of positive reviews and very little criticism means that you are more likely to get the results you want without any added hassle.
Furthermore, choosing a solar panel installation company that has a lot of experience is always a good idea. This means they have a lot of hands-on knowledge and are able to handle any issues that might arise during the installation process, as well as provide advice if you are still in the planning stage of the installation.
This is important because solar panel installation is not exactly easy. It can be time-consuming and often requires a lot of precision and care. Working with solar experts who are not able to do the job well can result in very poor installations or even result in you being stuck with an unfinished solar panel system.
Services
Looking at the specific services offered by each company is also important. If you are looking for specific kinds of solar installation or need a certain subset of skills, it is best to find companies that actually meet those requirements.
While this might not sound like it would matter much when dealing with solar panels, it can be surprisingly important. Not all panel designs are made equally, and a company that specializes in commercial solar systems might not be the best fit for a smaller-scale residential option.
There is also the fact that not every company does everything. Some solar panel installation specialists might be working with you from the planning stage to the finishing touches, while others may simply focus on the repairs and maintenance of existing panels.
Availability
Like any major installation or addition to your property, you want to arrange it for a convenient time that fits your schedule. Naturally, this means that some companies are more suitable than others, depending on how long the project will actually take to complete.
For example, a specialist who can't start until the following month might not be the best choice if you need the work done within the next two weeks. Even if the project itself will take a fairly long time to complete, it is important to find a company that will be available when it suits you.
This can also be a factor for things like panel removal or even the maintenance of your system. On top of that, remember that most specialists like this will have other clients to attend to – even if you are ready to have your solar panels replaced right away, the company you are considering will not necessarily have time to schedule you in.
Location
Where the company is based is also an important consideration. This impacts the time it takes for them to reach your home, which can be especially important if a project requires that they take multiple trips back and forth to deliver important components or collect specialized tools.
However, there is another factor at play here, too. In general, solar companies based in other areas are likely to charge you more for their services. This is due to the extra cost of travel, especially if they are making multiple trips or are spreading the project out over a multiple-day period.
Working with local companies is obviously the best option for getting work done faster, and it can be tempting to choose the closest company to your home. However, remember that location is not the only thing that impacts the time taken – you still need to look at when they would be available.
Expertise
As we have already covered, the quality and expertise of the company is an important factor. It is also important to keep in mind how many years the company has been in operation. A long-standing company will often be made up of specialists who know what they are doing, whereas newer ones can be hit-or-miss.
This isn't to say that all new companies are a bad choice, but you want to choose specialists that have expertise in that kind of project. Depending on how specific your solar panel replacement or repair needs are, you may have to seek out very specific kinds of experts if you want to get the best results.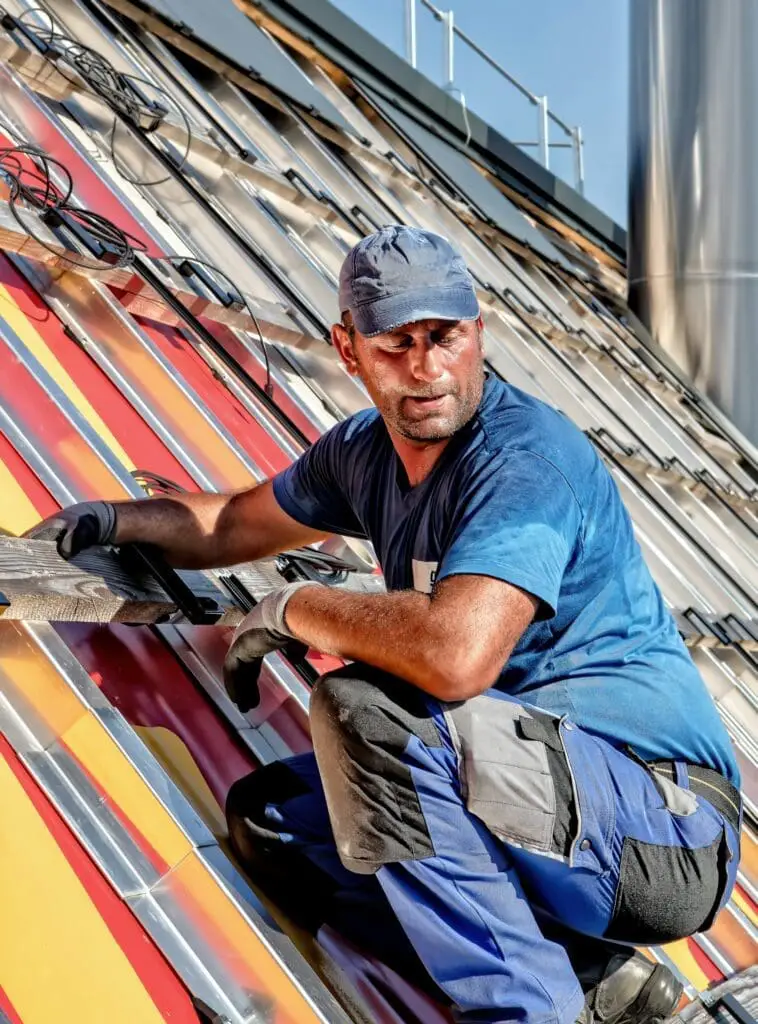 Costs
Finally, you will also want to consider how much a company will charge you. Cost is a huge part of any service like this, and it can be important to compare multiple options to get an idea of which service is most worth your money.
Remember that paying more isn't necessarily bad, and that paying less won't always mean better services. While higher costs sometimes mean greater quality, some companies simply charge more than others, so you need to look at more than the price alone.
In the end, there's no easy answer for which company you should work with. You will want to look at the reputation of the business, as well as their experience, their services, their location, and their prices.
Tracking down the best solar panel removal and reinstall services can be easier than you might think, but only if you know what to look for. If you aren't sure where to start your search, then pick one company that looks worthwhile and use that as your baseline to compare and contrast any others you find.
No matter what you're looking for or which solar panel services you need, there will always be a business out there that suits your requirements. The tricky part is knowing where to find it.