Chris Paul rose into stardom at the NBA All-Star Game in 2007. Since then, he has played for several NBA teams including the Houston Rockets and Phoenix Suns. He is regarded as one of the greatest point guards in the country; and among the highest-paid athletes.
He has won two Olympic gold medals, an NBA Rookie of the Year Award, and an NBA All-Star Game Most Valuable Player. As of 2022, his estimated net worth stands at $160 million amassed from his glistening NBA career. In this article, we will talk about Chris Paul's Encino Villa.
Where Does Chris Paul Live?
Chris Paul splashed an astounding $11.1 million on a newly built mansion situated in the Encino neighborhood, California. Details surrounding the abode are scanty owing to an off-market purchase, but building records show that the house spans over 10,000 square feet and comes with a separate guest room.
Chris Paul's House Address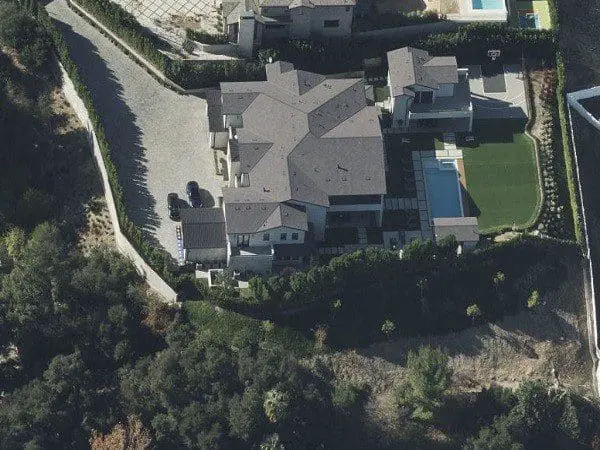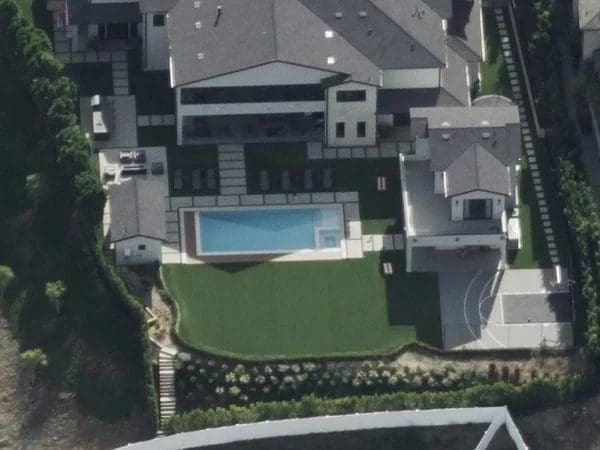 Chris Paul's estate is tucked inside Encino, a neighborhood popular with the wealthy and A-list celebrities. His house address is Green Vista Dr, Encino, CA 91436.
Fascinating Features of Chris Paul's Encino Mansion
Despite Chris Paul not openly sharing this mansion; it has an expansive backyard, outdoor pool, cabana, and a half basketball court where he frequently plays with his son. It boasts a modern farmhouse aesthetic and sits atop an acre of land. He lives with his wife, Jada, and their two children.
Chris Paul's House Interior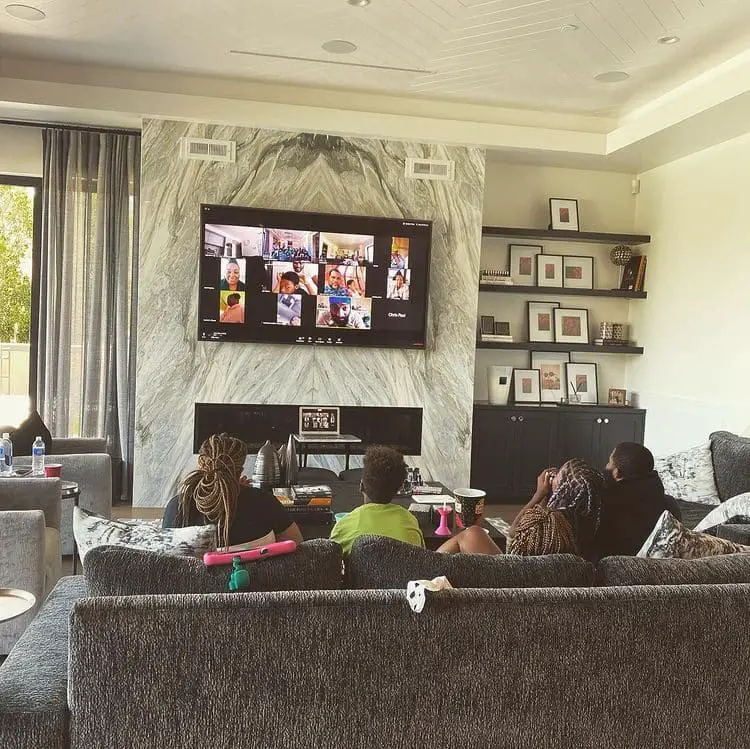 Big comfy chairs in the living room make for an inviting entrance. Featuring darker tones, the couches exude a lived-in look ideal for a family home. Textured accent wall housing the TV and clean-lined fireplace ties the room's colors together, with the ceiling flaunting a gorgeous herringbone pattern. Black floating shelves showcase metallic décor accents and a slew of framed pictures. Given the airy nature of modern farmhouse interiors, a floor-to-ceiling window/door occupies an entire wall.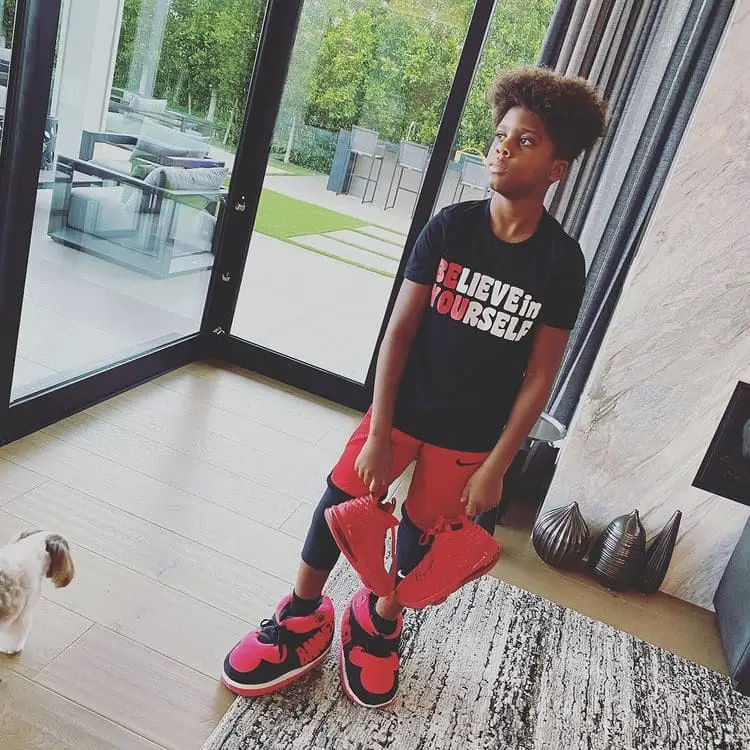 At first glance, the kitchen is bright and light-filled. The snow-white cupboards and walls, light-wooden floors, and marble countertops are responsible for this. It's spacious enough to house two islands: one is fitted with upholstered stools and doubles up as an eating area. Other features include an open-plan space and a couple of pendant lights.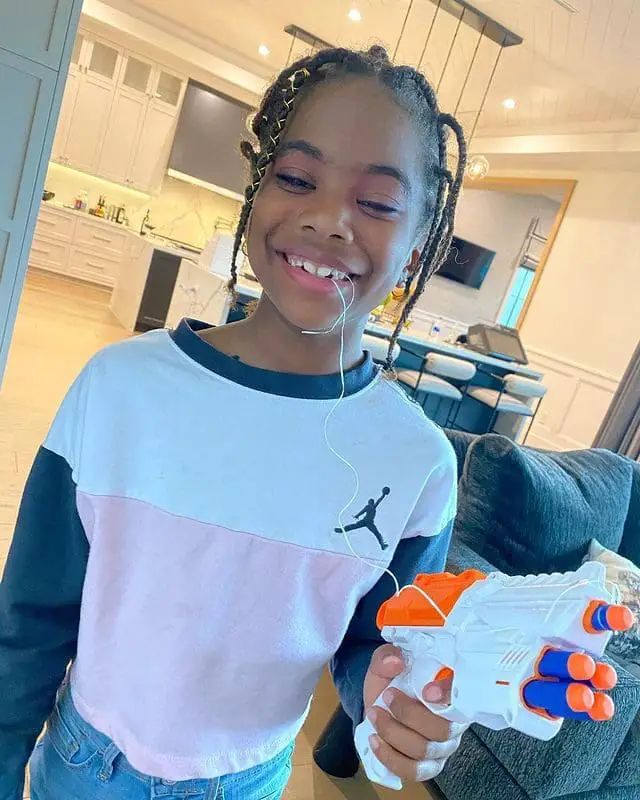 The gym contains the latest equipment for Chris and his family to maintain a healthy shape. Her wife has previously documented Chris and the kids working out here.
Chris Paul's House Exterior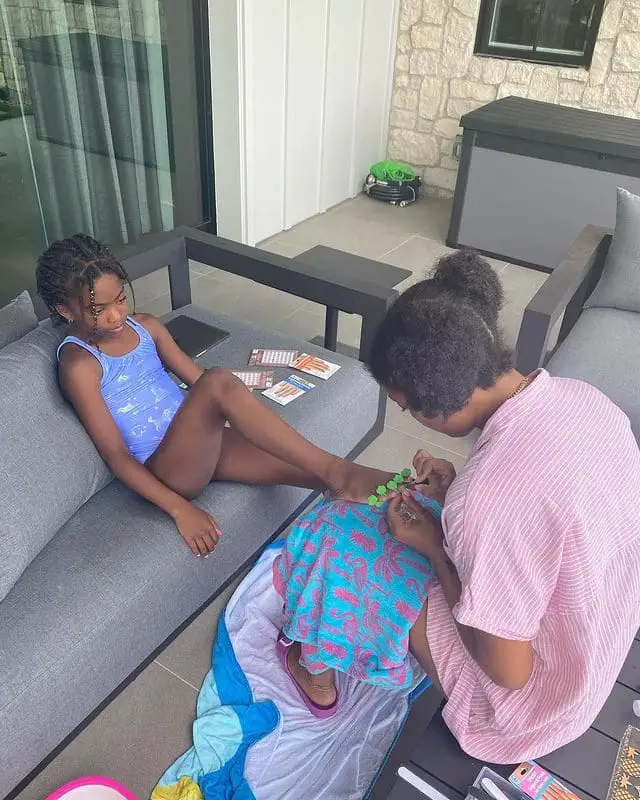 A glass door opens up to a sheltered patio where white-washed stone walls add texture. Clean-lined furniture flaunting grey and black frames the space. You will find Chris and his family relaxing and bonding here during the evenings.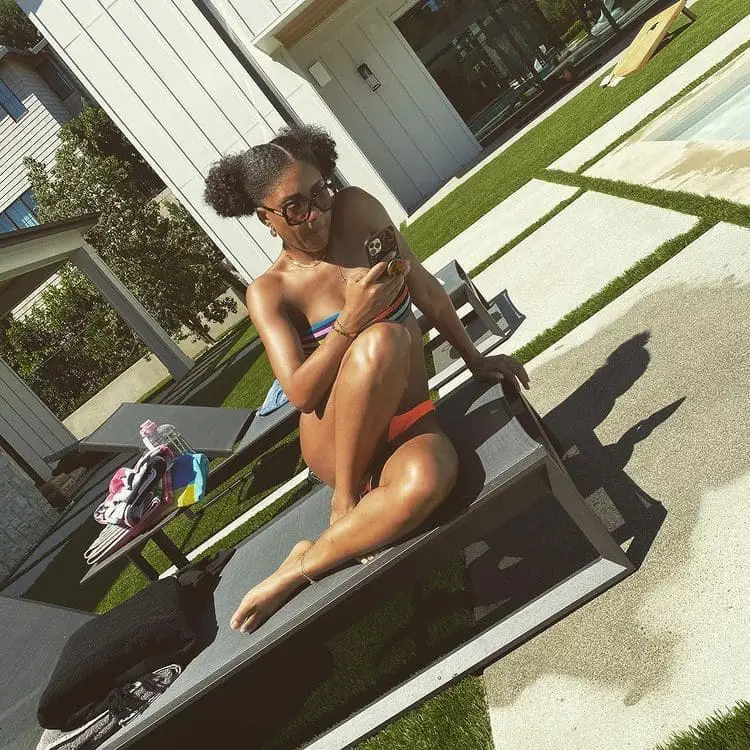 Slab stepping stones leads to a rectangular swimming pool. Wraparound paving makes for a mud-free getting in and out of the pool. Lounge chairs sit a stone's throw away from the pool house.
A well-manicured backyard fills the remaining space. The family holds parties, plays games, or create an outdoor cinema here as documented in one of Jada's Instagram. Breath-taking views of faraway mountains and valleys appear on the horizon. A low-cut garden hedge creates an attractive boundary and affords privacy.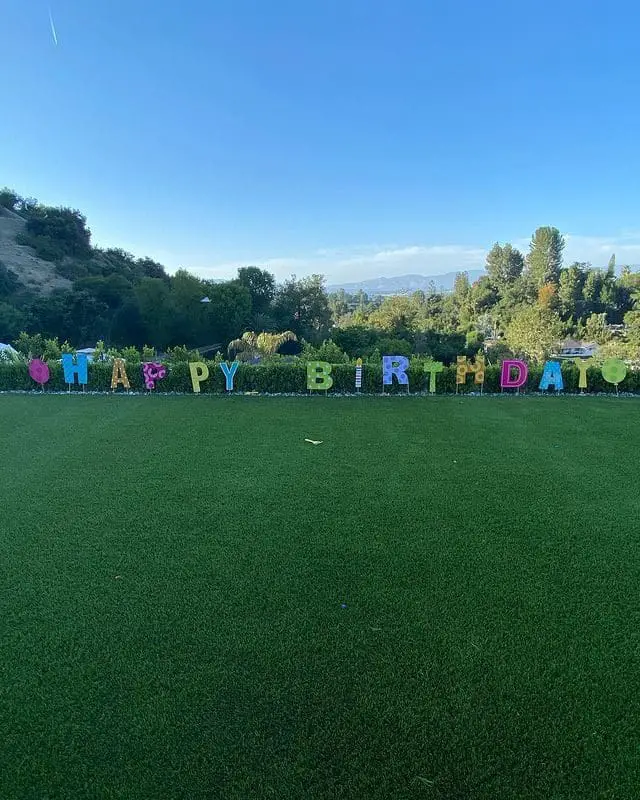 The Neighborhood near Chris Paul's Mansion in Encino, California
Chris Paul lives in an affluent part of California.
The Encino neighborhood is situated in the San Fernando Valley region in Los Angeles. Renowned for its safety, family friendliness, impressive architecture, tranquillity, and tree-lined streets, Encino is popular with celebrities and the wealthy. For instance, Wiz Khalifa, Zendaya, Joe Jonas, and Sophie Turner.
Residents enjoy an active nightlife, vibrant dining scene, numerous shopping centers, excellent schools, kids' play areas, and a community feel. This coupled with a suburban lifestyle cultivates the perfect atmosphere to raise a family. Plenty of hiking trails and golf courses make for an activity-filled family weekend.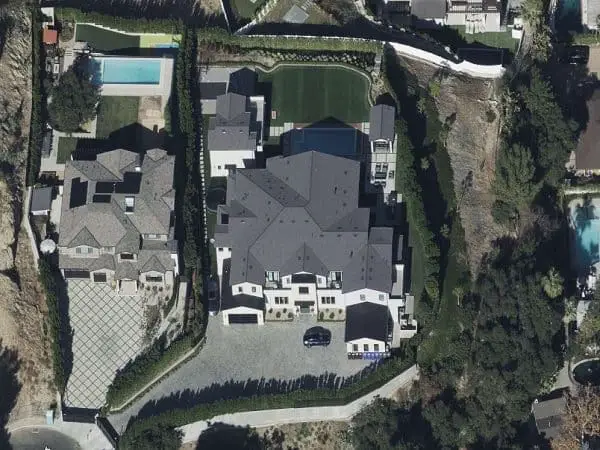 Other Houses that Chris Paul Owns
Chris ditched a 10,000 square feet Mediterranean mansion located in Houston for this sprawling California abode. The modern five-bedroom nine-bathroom home sold for $7.2 million in 2020.
He has recently been on an offloading spree, selling three properties within three years. These include a $2.2 Woodlands home, an $11 million Calabasas estate, and an $8.7 million Bel Air mansion. Currently, Chris splits his time between Los Angeles and Phoenix, Arizona.