Metal roofing has been popular for a long time, which is why you will find many homes having this beautiful feature. Many of them are even famous and iconic properties as well. From the US, to Australia, Europe, and Asia, it is found across the world. Yes, it can be expensive and challenging in some cases, but there are many advantages too. Metal roofing is lightweight, energy efficient, stays for a long time, and also looks beautiful. Above everything, it is dependable.
Here are some iconic buildings that feature metal roofs –
1. Kronborg Castle, Denmark
This stunning castle is located at Helsingør in Denmark. Many people also refer to as the Elsinore Castle. This is a world-famous castle that many tourists like to visit. It is the setting of the famous play of Shakespeare, Hamlet. Kronborg Castle is one of the most attractive and important Renaissance-era castles from Northern Europe.
It took 11 years (1574 to 1585) to erect this castle. Sturdy angular bastions and tall ramparts used to protect this fortress at one time. Its copper roof was one of the last installations. It has been there since 1585, showcasing the strength and durability of the roof construction.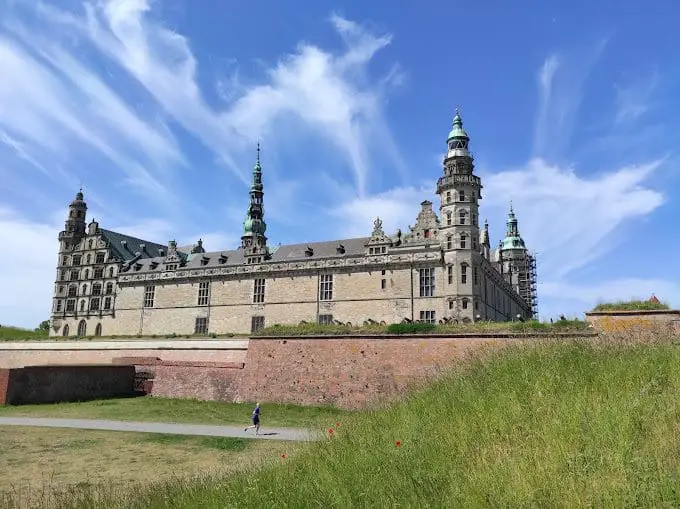 2. Chrysler Building, USA
We now go from Medieval Europe to the modern world. Chrysler Building is a famous tourist attraction in New York City. Once it was the tallest building in the world. It still dominates the city's landscape, though it has been overtaken by many others worldwide. Its unique design is Art Deco-inspired. Not just the architecture and height, its shining metal roofing is also one of the major attractions. The Chrysler Building was constructed between 1928 and 1930.
Its roof has stainless steel alloy and looks visually striking, making the building stand out in the city's landscape. The famous eagles or gargoyles are also made of metal. Its many windows and arched design showcases a fantastic display of how beautiful flexible metal roofing can look.
The Chrysler Building may have cost a fortune to build, but its roofing came at a fraction of the original cost. The metal roof painting cost is also negligible.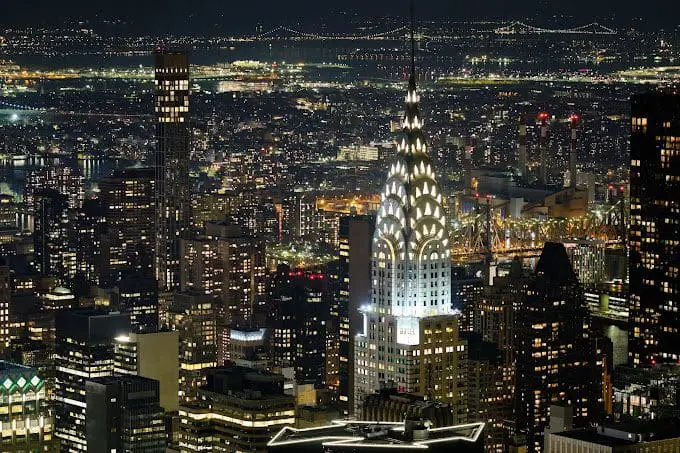 3. Christ Church, Philadelphia
This iconic building in Philadelphia also displays metal roofing. Completed in 1695, originally it did not have a copper roof. It was subsequently added in 1727. This is an important church as it eventually led to the American Episcopal Church.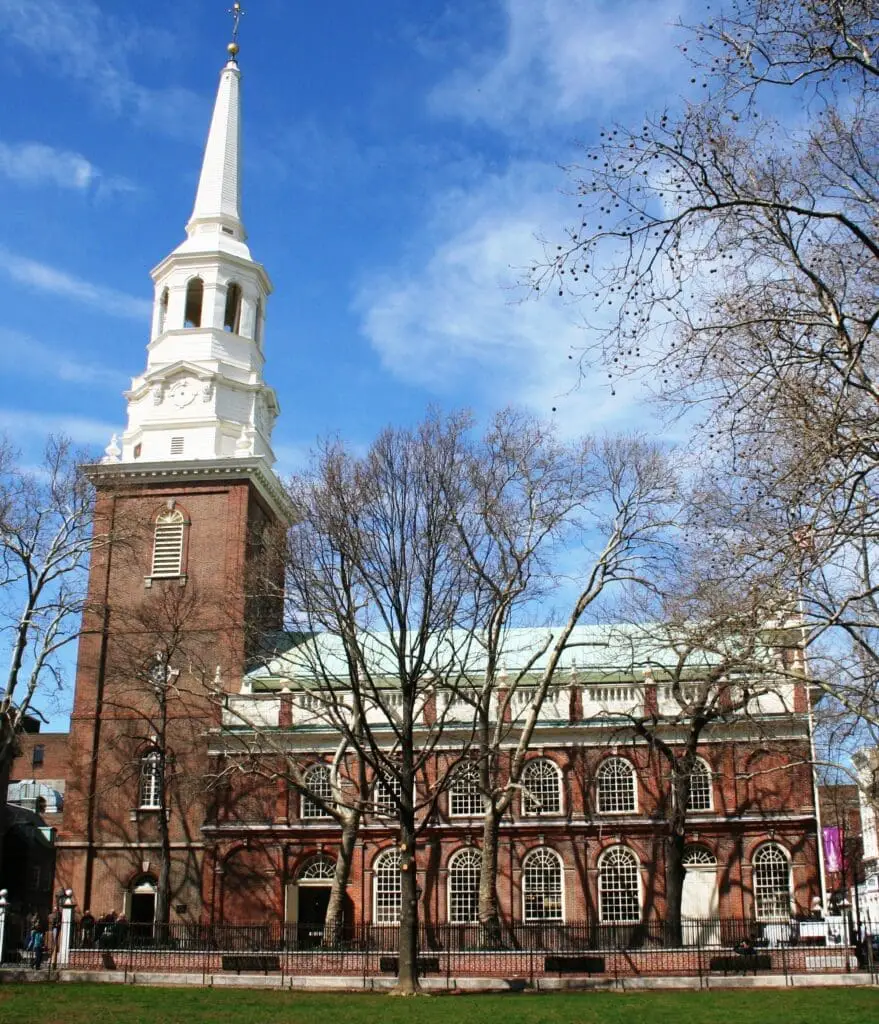 4. Temppeliaukio Church, Finland
Helsinki's famous Temppeliaukio Church is also a famous landmark. It is also called the Rock Church or the Church of the Rock and like the Saint Basil's Cathedral, it too has a prominent dome that looks unique. It is an active Lutheran church and a popular tourist attraction in the city. It is a recent construction as the church was completed and opened only in 1969. Inside, it has a capacity of 750.
The church is dug deep within the ground, which gives it the name – Rock Church. Its beautiful dome is made of copper. The dome also showcases the flexibility of metal roofing.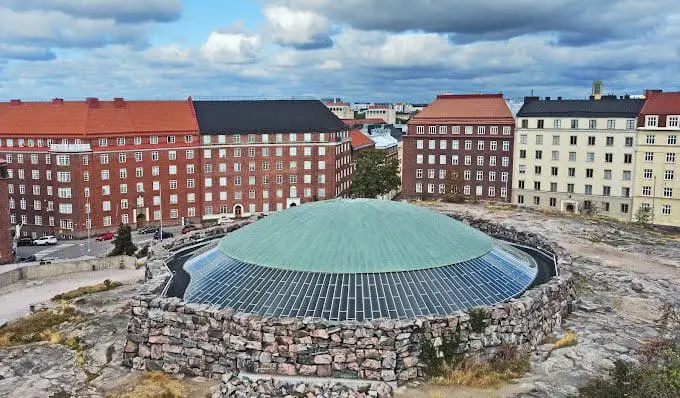 5. Boston Convention and Exhibition Center, USA
It is one of the biggest exhibition centers in Northeastern US. This 516,000 sq. feet exhibition space in Massachusetts is also one of the largest convention centers in the world. It was designed by Rafael Viñoly and completed in 2004 and since then, the center has hosted many events. Extremely popular, this center in Boston is always booked, so you have to fix up the dates many months in advance. Its main roof was made using aluminum seamless panels.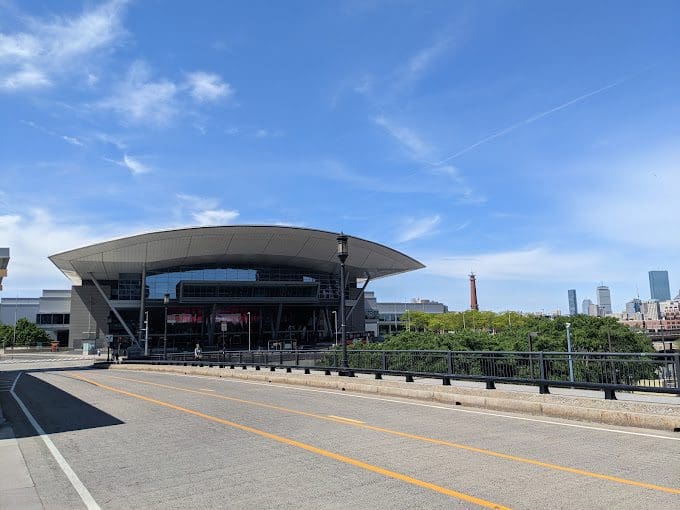 6. St. Catherine's Church, Germany
Reutlingen city in Germany's Baden-Württemberg state has the famous St. Catherine's Church with its zinc tiled roofing. The roof was constructed more than 120 years back and still looks as if it was erected only last week. This church also showcases how durable metal roofing can be. Zinc is extremely durable, which is one reason why it is so commonly used in Europe. Zinc also provides many ways to ornament a building. Zinc can also last for many generations, like it has lasted in this German church.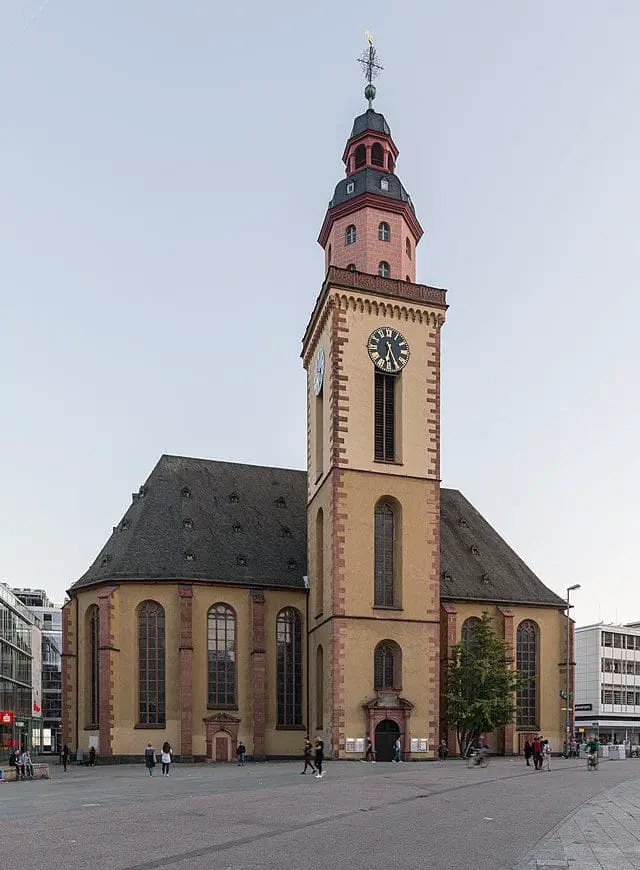 7. Hope Residence, California
Hope Residence in California's Palm Springs has been compared to a volcano, a mushroom, and a spaceship. It used to be a 24,000 sq. foot home of Bob Hope, the famous American entertainer, actor, comedian, and producer. The most striking feature of this building is its roof that is made of copper. It slopes upwards from three points and meets at a huge open oculus. Its roof looks like rising from mountains. The construction is homage for organic materials, shapes, and the natural beauty of deserts.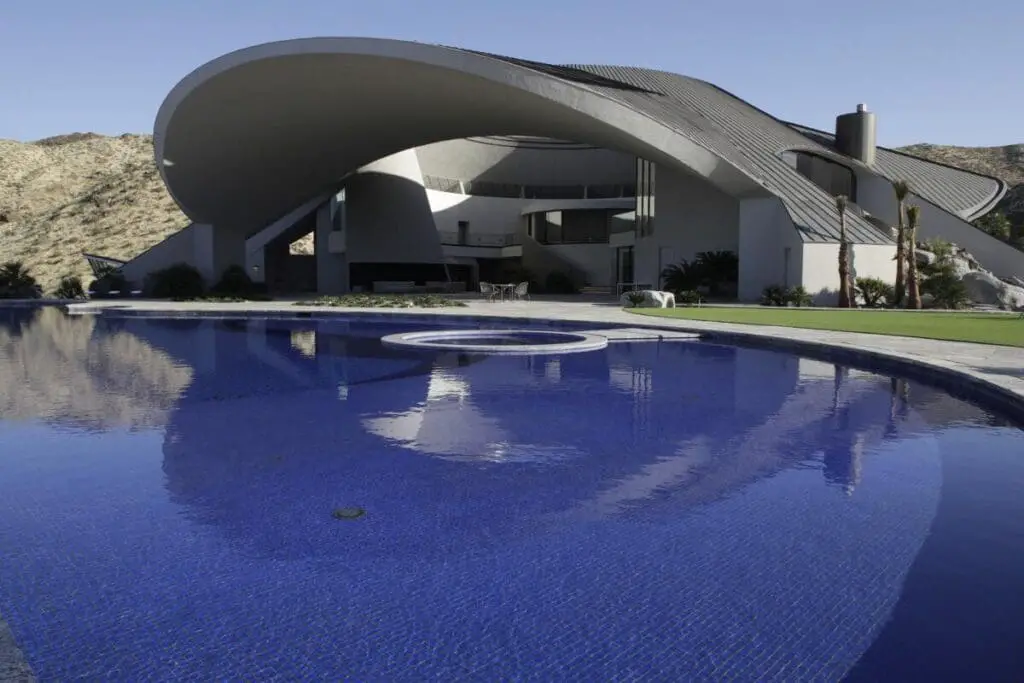 8. The Pantheon, Italy
Rome's famous Pantheon goes back to the Roman Empire. Constructed in 27 BC, it is one of the few surviving buildings from that time. You may be surprised to know that The Pantheon once used to have a copper dome. Copper was a common metal used in Medieval Europe.
Beijing's National Stadium is also a marvel of modern engineering and architecture. Another building that stands out because of its architecture and metal work is the Walt Disney Concert Hall of Los Angeles.
All these homes showcase how good metal roofing can be. Metal roofing can be flexible, durable, and it also provides visual appeal. There are many other advantages as well like low maintenance, better thermal effectiveness, a wide range of finishes and colors, and it is also environmentally friendly.