Drew Sidora first stepped into the limelight at a tender age when she appeared on That So Raven and Step Up. She has since bagged various movie roles including Blessed & Cursed, The Game, and CrazySexyCool: The TLC Story among others. In 2020, she leaped into the reality TV world debuting as the main cast in The Real Housewives of Atlanta where she currently stars.
Despite being in Hollywood for more than two decades, her estimated net worth of $1.5 million is surprisingly low. In this article, we will talk about Drew Sidora's Duluth home.
Where Does Drew Sidora Live?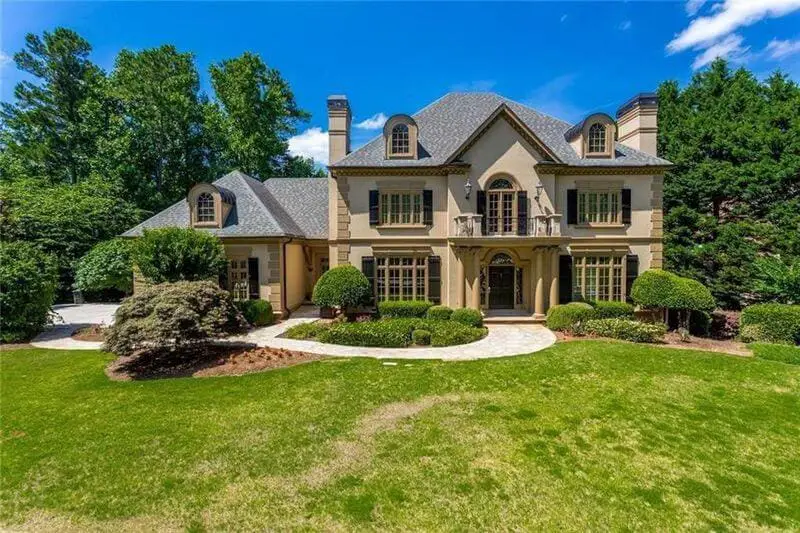 Drew, together with her husband dropped $1.4 million on a six-bedroom 6.5 bath pad two years ago. It's located in Duluth, specifically the Sugarloaf Country Club area, ex co-star Nene Leaks' former neighborhood. The gorgeous abode flaunts a cozy modern farmhouse style and enviable hardwood flooring.  
Fascinating Features of Drew Sidora's Pad in Duluth, Georgia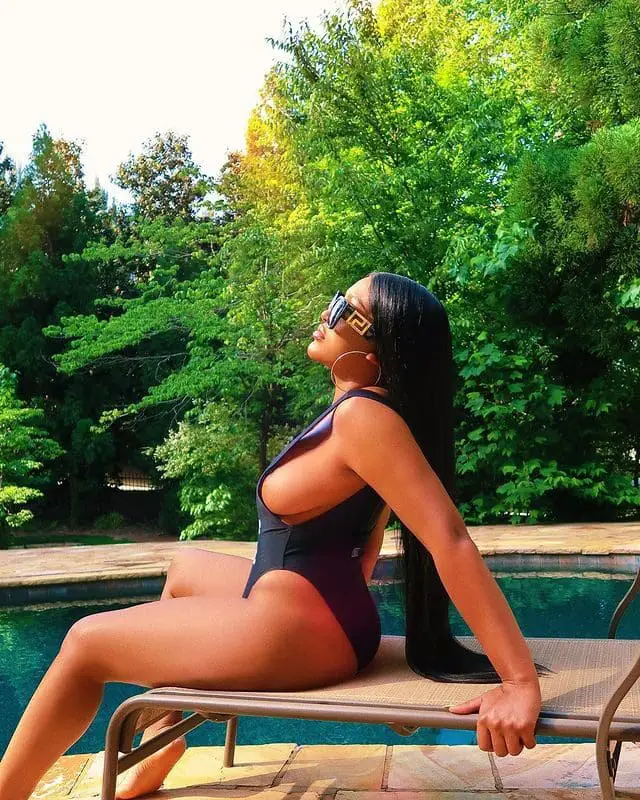 Drew has previously proclaimed how purchasing this dream home – as she likes to call it – is a major accomplishment. And considering the mansion spans an impressive 9,220 feet, it's understandable. The sprawling abode exudes the warm and homey modern farmhouse style; and contains an outdoor pool, a balcony on each of three levels, and a vast backyard for the kids to play. She lives with her husband Ralph and their three children.
Drew Sidora's House Interior
An elegant double staircase creates a dramatic first impression. The family room boasts a minimalistic style and is expansive, offering sufficient room for the little ones to run around. An oversized grey couch structures the room, with a plush white carpet lying underneath. A modern fireplace keeps Drew's family warm during cold Georgia winters, whereas a handful wall hangings spruce up empty walls. A charcoal grey accent wall injects pizzazz into the predominantly white interior.
Adjacent is the main living room. Posh seating cover, throw pillows, wall hanging, and the fireplace all spot pristine white. The patterned area rug comes in handy in infusing pattern and texture into the monotone space. Subdued gold accents on art framings and coffee table further enhance the elegant chic vibe going on.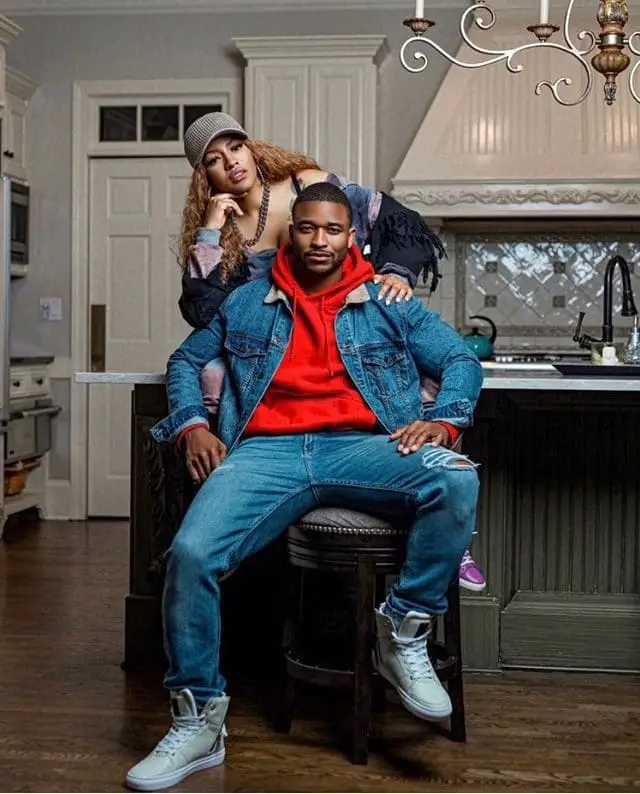 At first glance, the kitchen radiates a modern yet warm aura that instantly inspires comfort. Elegant granite covers the countertops, while the cupboards flaunt a white hue. Gorgeous paneling on the range hood cover subtly guides your gaze toward the beautiful backsplash detailing. Crown molding around the ceiling and cabinets adds a finishing luxe touch. A kitchen island stands in the middle.
A home gym keeps the TV personality and her entrepreneur husband in perfect shape. And a roomy wine cellar safely stores drinks away from the kids' prying eyes and curious hands. Additional rooms include a private guest room, basement, reading room, master bedroom, and walk-in closet.  
Drew Sidora's House Exterior
Lush gardens, well-manicured lawns, and terraced walkways make for an inviting entry. A freeform pool and outdoor grill frame the backyard. Rustic stone tiles juxtapose with the sparkling blue swimming pool, while also exuding a natural warmth that's as appealing as it is unique. You'll find Drew and her kids playing on the paved driveways or out in the meticulous backyard.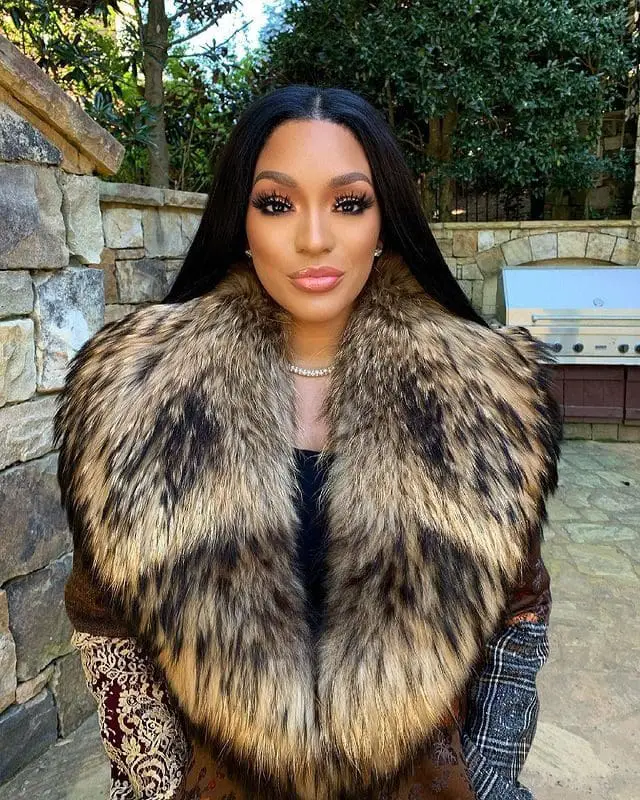 The Neighborhood near Drew Sidora's Home in Duluth, Georgia
Drew Sidora resides in one of the best places to live in Georgia.
Duluth neighborhood is considered the safest place to live in the entire country. Crimes generally rank below average, making it perfect for a growing family like Drew's. Public schools rate highly, too. The neighborhood is a melting pot of different cultures and you're bound to find tons of diversity here.
Since a larger population owns their homes, Duluth offers a quiet, suburban feel ideal for raising a family. Drew herself has mentioned that she plans to raise all her kids in this house and neighborhood.
Residents get to enjoy amazing parks, several coffee parks, a range of restaurants, and proximity to shopping centers. Former RHOA co-stars Porsha Williams and Nene Leaks actually once lived within this desirable neighborhood.
Other Houses that Drew Sidora Own
Currently, no public record of Drew Sidora's former house exists. The fact that she lived away from the spotlight till 2020 definitely contributes to this.
---
Check out other houses owned by The Real Housewives of Atlanta cast members