Although Phaedra Parks is a jack of all trades, she is renowned for appearing on The Real Housewives of Atlanta. She, however, exited RHOA back in 2017 and now focuses on her other careers including entertainment attorney, funeral director, author, activist, and entrepreneur.
She also recurs as a guest on The Real Housewives of Dubai and was the main cast on The Real Housewives Ultimate Girls Trip season two. As of 2022, her estimated net worth is $6 million. In this article, we will talk about Phaedra Parks' Buckhead mansion.
Where Does Phaedra Parks Live?
Phaedra Parks moved into this glamorous $1.9 million mansion six years ago. The luxurious pad is situated in the prestigious Buckhead neighborhood in Atlanta and boasts enormous windows, high ceilings, and exquisite décor in every room.
Phaedra Parks House Address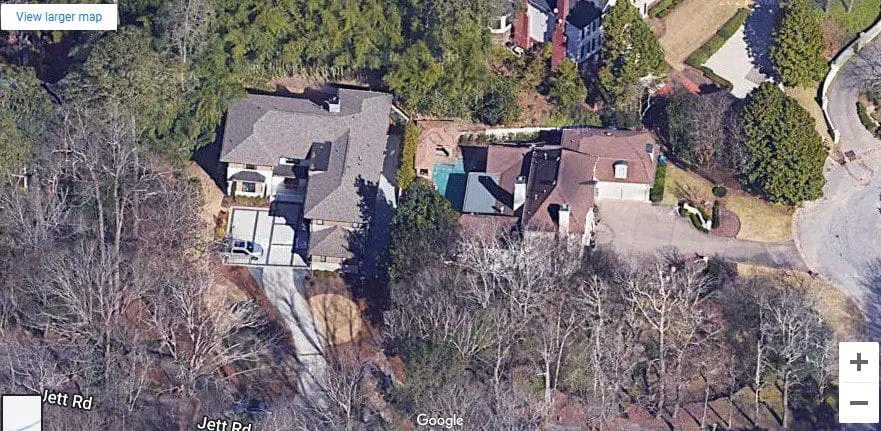 Phaedra Parks' mansion is a six bed nine bath property and located on one of the wealthiest neighborhoods in Atlanta. Her house address is 4505 Garmon Rd NW, Atlanta, GA 30327.
Fascinating Features of Phaedra Parks House in Buckhead, Atlanta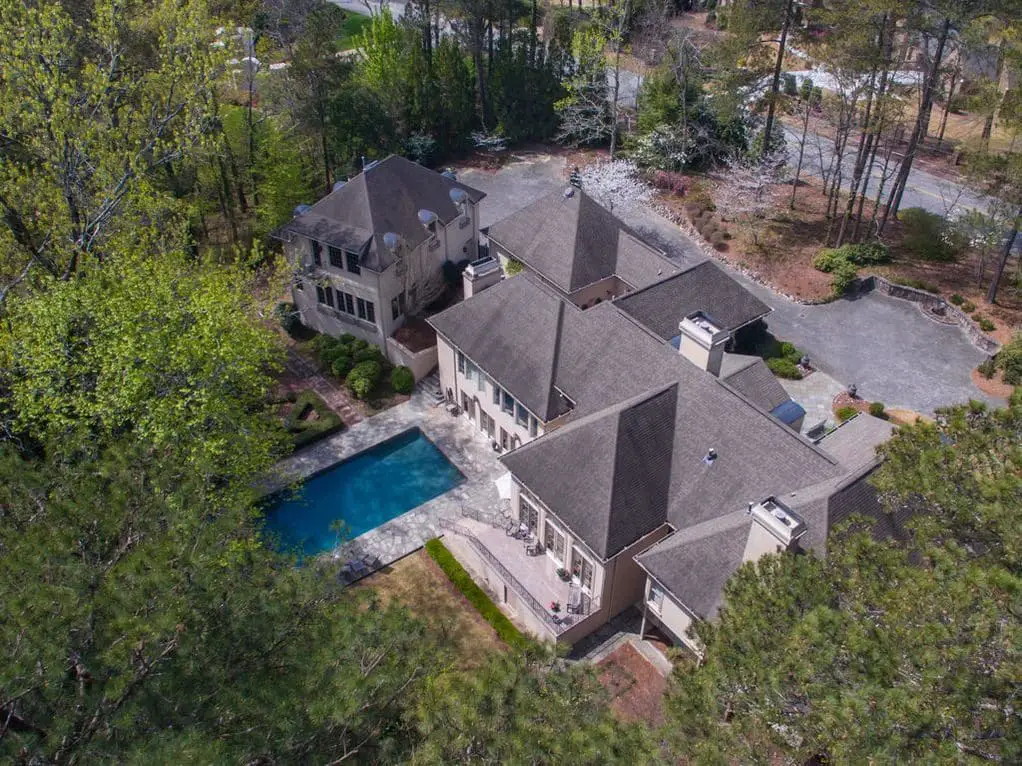 Phaedra Parks is not shy about parading her massive mansion on Instagram and we can see why. The French-inspired manor contains three levels and oozes bold elegance fit for royalty. It spans a sprawling 10,000 square feet and sits on a 2-acre lot. The self-proclaimed Southern Belle lives with her two sons Dylan and Ayden.
Phaedra Parks Home Interior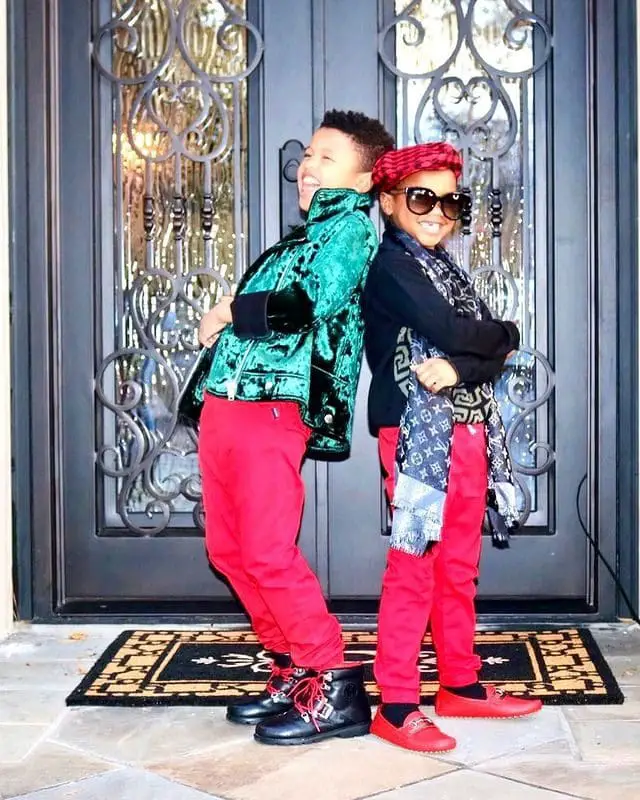 An arched doorway consisting of a detailed black metal and glass door opens to a narrow entryway. The foyer flaunts two ornate black mirrors, a traditionally styled metal chest, and a pair of houseplants and flowers to offset all the sheen.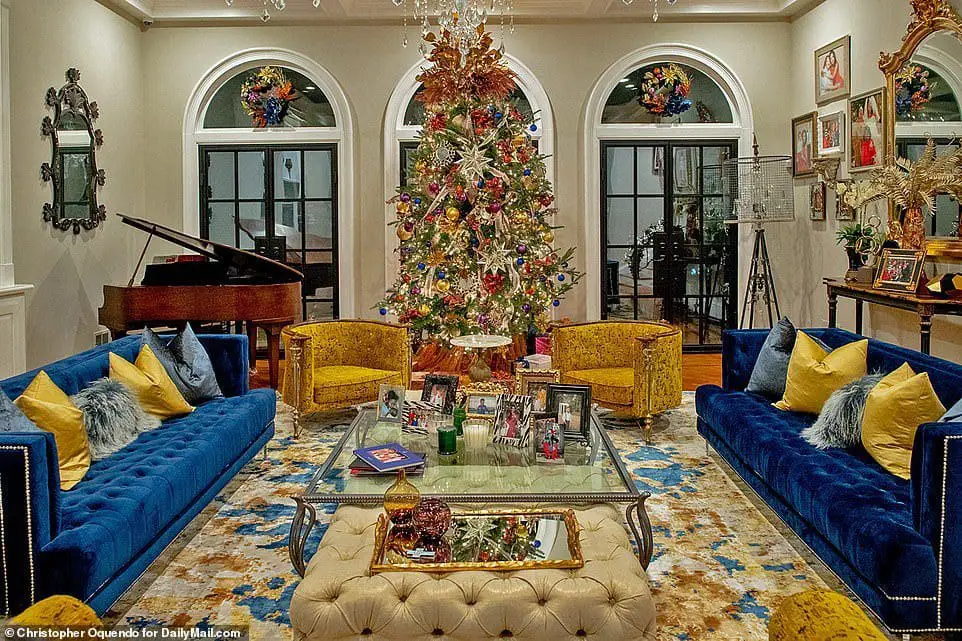 Down the hallway is the main living room. Three arched windows let in sunlight, while chandeliers add drama. This room is definitely bursting with color as shades of blue, yellow, and gold suffuse the space. Rich blue mid-century modern couches flank each end, while a grey daybed and classic chairs sit on opposite sides. An area rug embodying the major colors – yellow, blue, white – lies underneath. Family portraits adorn the wall.
On the lower level is an entertainment room. It features a full bar, marble countertops, rustic stone walls, and floor-to-ceiling windows. A double-sided curved sofa offers abundant space to sink in while lounging with friends. Plush upholstered bar stools deck the bar, and eye-catching chandeliers hang from the ceiling. A couple of houseplants and vibrant throw pillows introduce a splash of color into the neutral-themed space.
Her kitchen boasts a beamed ceiling, country-styled white cupboards, wooden flooring, and dramatic chandeliers. Vivid yellow chairs surround the chic white dining table and countertop. And to keep with her fancy theme, Versace wallpaper envelops the kitchen walls.
Other features include two master bedrooms, a walk-in closet for the fashionista, two bedrooms for the kids, and four fireplaces spread around the home.
Phaedra Parks Home Exterior
The exterior constitutes an outdoor pool, fully manicured lawns, and two gazebos. There is also a separate large guest house ideal for hosting friends or staff. The space covers 2500 square feet and has two beds, two baths, a keeping room, office, kitchen, and even an elevator. Talk about making guests feel at home.
The Neighborhood near Phaedra Parks Abode in Buckhead, Atlanta
The entrepreneur lives in an exclusive neighborhood in Atlanta.
The Buckhead neighborhood is one of the affluent communities around Atlanta. Known for its art galleries and upscale malls, its green spaces and serene charming streets afford the perfect environment for an evening stroll with family in tow. It has one of the best skylines in the south of Georgia and is only a 15-minute drive from Downtown Atlanta; perfect for the busy mom Phaedra.
Residents get to enjoy amazing parks, quaint streets, several shopping areas, upscale restaurants, lively nightlife, security, and golf courses.
Other Homes Phaedra Parks Own
Even though Phaedra Parks doesn't own another home, she is in the process of purchasing one in Dubai. She mentioned on The Wendy Williams Show that since she already spends time there owing to business, acquiring one makes sense. Her recurring role at RHO Dubai plays a vital part, too.
She previously lived in a French Country style mansion located in the Chastain Park Neighborhood which is coincidentally within Buckhead. She ditched the 4,500 square feet a year after purchasing her present-day abode. As you can see, her current pad is definitely an upgrade space-wise.
---
Check out other houses owned by The Real Housewives of Atlanta cast members