Nikola Jokic, the NBA's Most Valuable Player of 2021, recently acquired a stunning residence in the beautiful Denver, Colorado area. As a successful Serbian athlete with a net worth of $30 million, Jokic is a towering figure in the basketball world.
Nikola Jokic (Source: Instagram)
Apart from his remarkable skills on the court, Jokic has strong dedication to his family. He lives with his high school sweetheart and partner, Natalija Macesic, and his two brothers.
Step Inside the Luxurious House of Nikola Jokic
Moving on to the house itself, the address of the property is not known to the public, but it is known to be located in the Denver area. The neighborhood is known for its luxurious houses and stunning views of the nearby mountains.
A Peek Inside Nikola Jokic's House
The three-bedroom apartment boasts stunning views of Coors Field and is tucked away on a quiet street. The interior of the house is exquisite with high ceilings that create a palatial atmosphere. The contemporary design features a blend of natural materials and sleek finishes, resulting in a one-of-a-kind, inviting ambiance.
Nikola Jokic's house (Source: Instagram)
One interesting thing about the rules of this house is that all guests must wear matching black sandals provided by the brothers.
Nikola Jokic's Home: How the NBA MVP Lives Off the Court
Outside, the three balconies are covered in snow, but when the weather permits, the brothers can often be found grilling Serbian sausage, or cevapi, on the balcony. While the athlete's girlfriend, Natalija, is often the one cooking, one of the brothers proudly takes on the role of "grill guy."
Nikola Jokic's outdoor area (Source: Denver Nuggets)
Where Does Nikola Jokic Live?
As far as other properties owned by Nikola Jokic, it is known that he owns a house in Sombor, Serbia, his hometown. Between two streets, five plots of land were purchased, each with an existing house, in order to build a new one. All the houses were demolished, and construction began for a new home that will likely be a summer retreat for brothers Strahinja, Nikola, and Nemanja.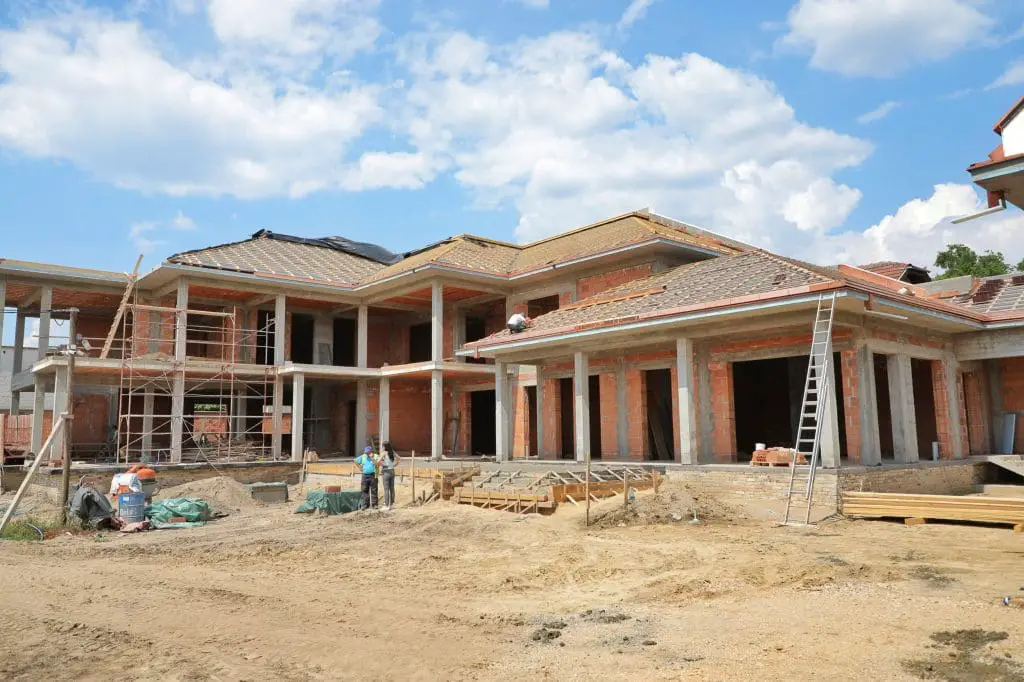 Nikola Jokic's house in Sombor (Source: Nova.rs)
The house connects the two parallel streets, indicating its impressive size. It boasts a large concrete fence in the style typical of the Vojvodina region, which is larger than usual, indicating that Jokic wants to protect his privacy. The villa is shaped like the Cyrillic letter G, and in addition, another building is being constructed whose purpose is not yet known.