Björk is famous for her unique and captivating music that marries organic and electronic sounds. Her work covers a wide variety of musical styles that explores the relationship between technology and nature. And she's also well-loved for her eclectic personality.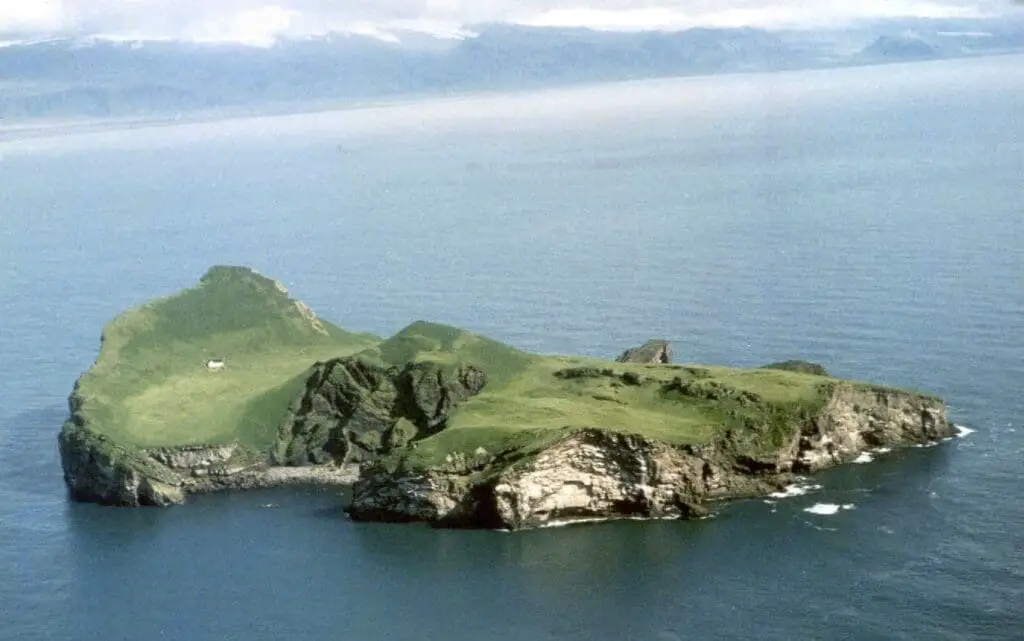 Björk's "lonely house"
While the media has weaved tales of her elusive "lonely house," we venture to dispel the myths and unveil the intriguing story of her Icelandic retreat. And she has had properties in different cities around the world, such as in London and New York. So, in this post, we'll take a look at some of the best features of Björk's homes, past and present.
Where Does Björk Live Now?
Björk, the celebrated Icelandic artist, has returned to her roots. She once called the United States home but made the poignant decision to move back to Reykjavik, Iceland, in 2020. The driving force behind this decision was the escalating gun violence and shootings in the U.S., prompting her to seek refuge in her homeland.
Now, it's believed that Björk lives in her picturesque Icelandic abode, enjoying the serene backdrop and artistic inspiration it provides, further fueling her creative journey. Bjork's house in Iceland serves as a tranquil sanctuary in an uncertain world.
The Björk House
For years, the enigma of "The Björk House" on Elliðaey Island in Iceland has piqued the curiosity of the public. Imagine a house devoid of nearby grocery stores or coffee shops. The lack of modern amenities means you'd be cut off from the world in case of an emergency. Yet, these considerations didn't dissuade the person behind this curious residence.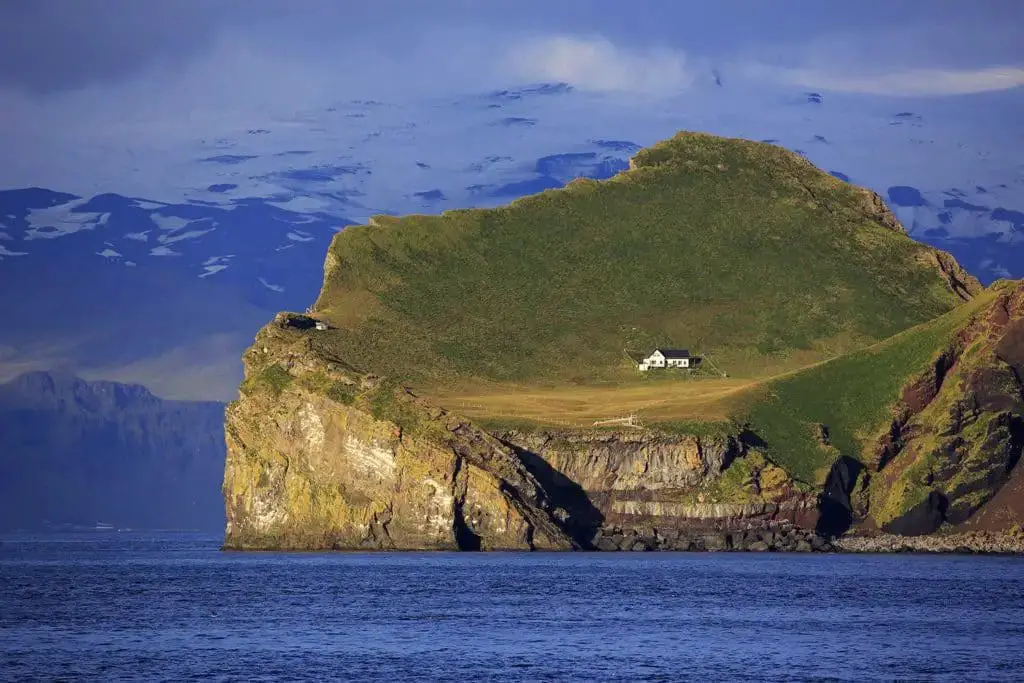 The Björk house
The internet, notorious for weaving tales of intrigue, suggests that Björk was gifted the island by the Icelandic government, an isolated haven for her artistic creations and a respite from the world's chaos. However, the truth tells a different tale.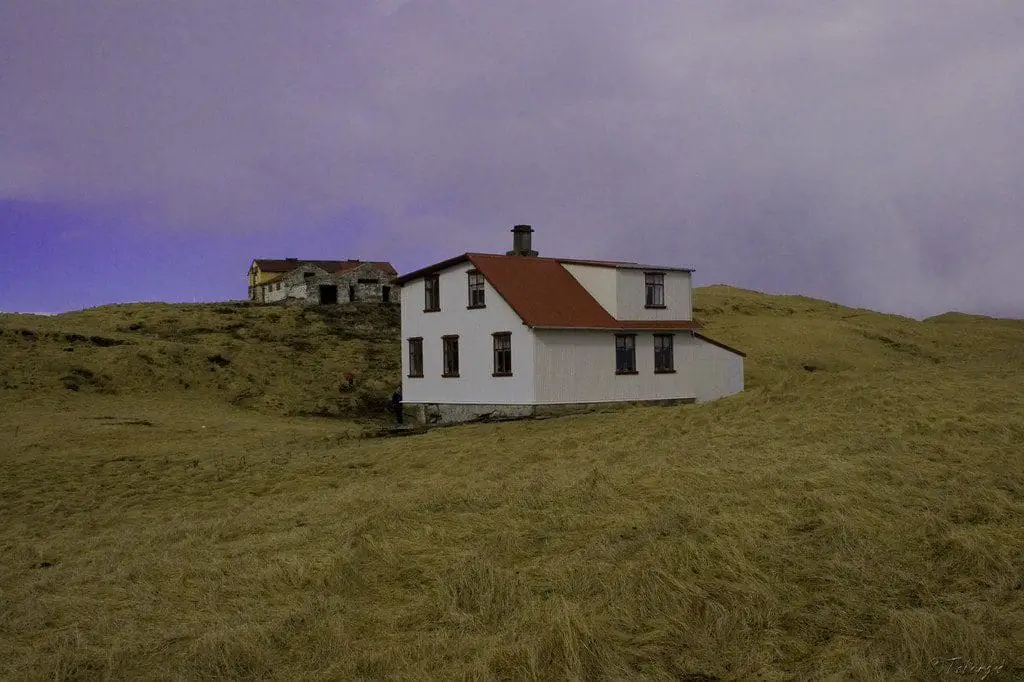 The Björk house
It was on the adjacent island of Elliðaey that Björk initially sought to create her retreat. She aspired to construct a private sanctuary where she could escape the hustle and bustle of the world. Yet, this dream never materialized, as her efforts to secure a spot in a public auction met with political disputes and controversy. Björk's presence on Elliðaey was but a mirage, a fiction spun on the web to fuel internet sensationalism.
Björk's Iceland House
Upon her return to Iceland from the United States, Björk embraced her native land, immersing herself in the nation's culture. Her dwelling in Reykjavik reflects a fusion of Icelandic culture and her signature quirky design choices. Beyond its unassuming exterior lies a residence brimming with elegance and style. It offers the typical amenities found in a celebrity's home—offices, a kitchen equipped with top-of-the-line appliances, multiple rooms with en-suite bathrooms, a well-manicured lawn, and charming balconies.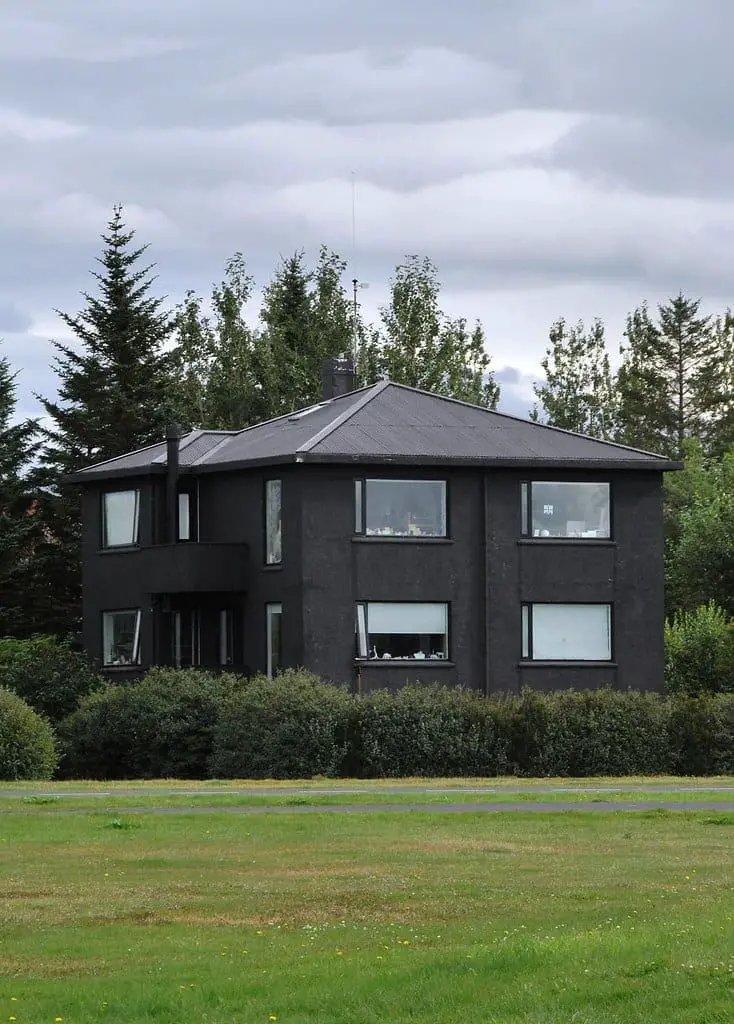 Björk's Iceland house
However, it's the unique details that set her home apart:
Kitchen Creativity: The kitchen is adorned with wallpaper featuring images of copper-colored braids, injecting a sense of fun into the space where family dinners happen.
Garage Graffiti: The garage is adorned with spray-paintings of Land of Loo characters, adding a touch of quirkiness to the property.
Rainbow Room: The boot room showcases her vast collection of shoes, spanning the entire spectrum of colors. Below the shoe shelves are hooks for her collection of bright-colored coats.
Hamster Haven: A large fluorescent cage, perched atop a chair, serves as a comfortable abode for her daughter's pet hamster.
Björk's Selfoss House
While her Icelandic home is a treasure trove of eccentricity, it's the news of her summer retreat's sale that has captured attention. This two-bedroom wooden abode, nestled in the scenic Selfoss on the southern tip of Iceland, has been Björk's sanctuary since 2002. The house, built in 1965, holds a special place in her heart, serving as the birthplace of many of her iconic songs.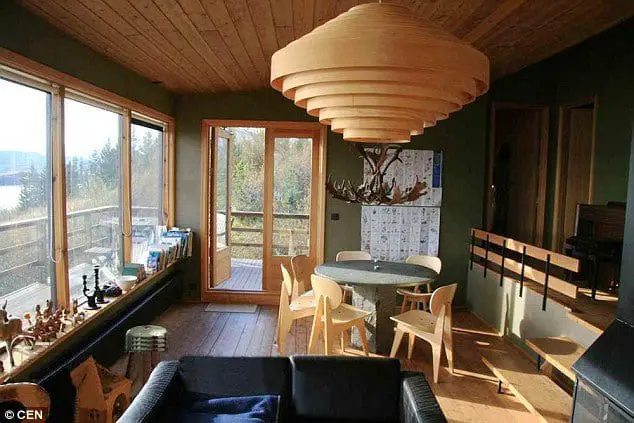 Björk's Selfoss house
 With a lounge, wraparound veranda, and even a boat house, the property offers a serene escape for anyone seeking refuge from the mundane. The house's large windows allow residents to immerse themselves in the stunning views of the surrounding lake and lush foliage. It's a place where nature meets the eccentricity of Björk herself, filled with her whimsical furnishings, including decorative antlers and distinctive wooden and stone furniture.
Björk's Selfoss house
Björk's Historic House in NY Suburb
Her Brooklyn penthouse in NY, for instance, is a pre-war structure that exudes a unique historic charm. This 3,000 square foot property has 4 bathrooms, 4 bedrooms, a formal living room, an office, and an eat-in kitchen. She bought the property with artist Matthew Barney, her ex-partner, in 2009 at a  price of  $4 million. In 2015, she claimed sole ownership of the property and bought Barney out of the property at $1.6 million.
The interior area exudes a refreshing vibe with its grey and beige color scheme with green accents. Plus, she has potted plants at all the right places of the room, specifically near the windows, office tables, and living room near the fireplace. Paintings hung on the wall like muses for her music.
The best thing about Bjork's NY home is the amenities that come with the 38-residence building. Yes, it has the usual full doorman service and an attended elevator. And most importantly, it's famous for its wrap-around terrace that offers a good vista of the Statue of Liberty and a 360-degree view of the Manhattan skyline.