In the realm of celebrity residences, few can match the allure of Kid Rock's house. The story of his opulent abode purchase is as captivating as the artist himself. Nestled in the charming city of Nashville, Tennessee, Kid Rock's house is a true marvel that mirrors his extravagant lifestyle.
Kid Rock's house
Let's delve into the world of glitz and glam that this musician calls home, while also taking a closer look at his remarkable career, net worth, and the latest buzz surrounding his life.
Where Does Kid Rock Live Now?
Kid Rock's mansion boasts an impressive 27,000 square feet of space. Drawing inspiration from the iconic White House, this palatial creation exudes a certain understated charm that echoes the soul of Nashville, Tennessee. A fusion of creative vision and grandeur, the mansion's exterior stands adorned with a meticulously crafted brass eagle, meticulously plated with 24-carat gold – a testament to the artist's desire to infuse every corner of his residence with an air of opulence.
The area surrounding Kid Rock's house
Exploring Kid Rock's House
Step inside, and you're immediately immersed in a world that defies conventional norms. With a distinct touch of eccentricity, Kid Rock's mansion showcases his unique sense of style. A golden toilet and a bathroom adorned with a golden shower certainly catch the eye, embodying an audacious spirit that is emblematic of the artist himself. The mansion has been aptly described as a 'party house,' featuring a single guest bedroom and bathroom, leaving ample space for entertainment.
Kid Rock's bathroom
The mansion's interior is a canvas of extravagance and delight. A twenty-person hot tub resembling a mine, a walk-in shower lavishly coated in gold, and an unconventional transformation of an old church into a horse stable serve as just a few examples of Kid Rock's unique touch. The property is more than just a house; it's an expression of his artistic and creative soul, an embodiment of his music's energy and individuality.
The mansion's floor plan, with only two bedrooms, defies traditional expectations. Yet, this design choice serves as a testament to Kid Rock's prioritization of entertainment and enjoyment. A sprawling recreational area dominates the space, welcoming guests to revel in the ambiance of a bowling alley, a testament to the artist's penchant for fun and celebration. The mansion's exterior pays homage to the stars and stripes that represent the United States, with the White House's iconic flag waving proudly at its zenith.
Other Houses Owned by Kid Rock
You might think Kid Rock's tough, but he grew up in fancy places. When he was a kid, he lived in a big house in Michigan with 5 bedrooms, 7 bathrooms, and a big garage on a big piece of land. It had a guest house, a tennis court, and a pool.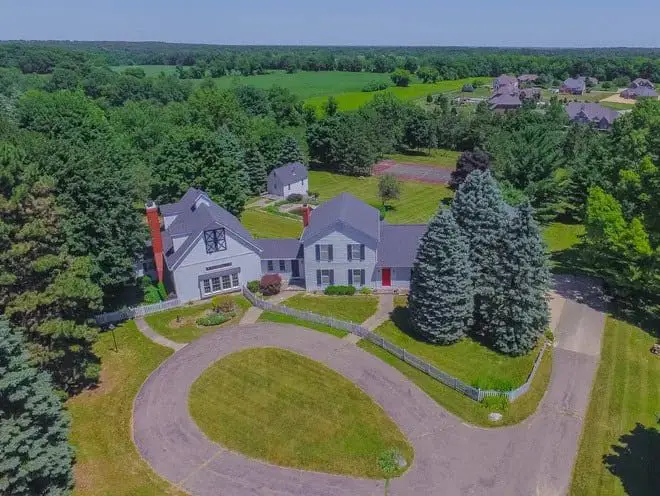 Kid Rock's childhood house
He also had a fancy house in Malibu with a pool, gym, and 5 bedrooms.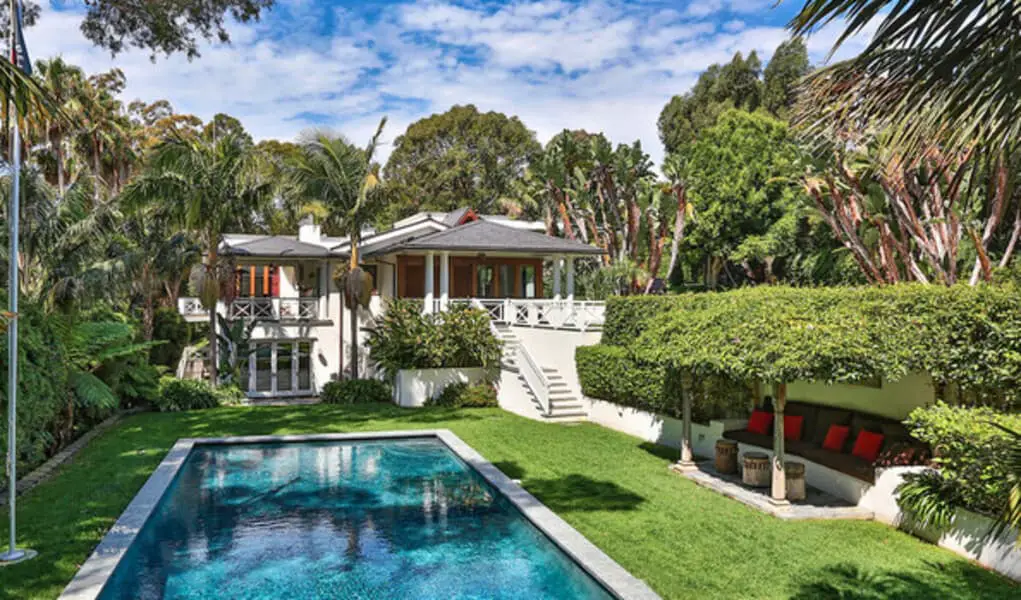 Kid Rock's Malibu house
Later, he sold it and got a trailer. In Detroit, he had a big 6-bedroom house by the river, one of just a few. Kid Rock's homes are cool and interesting, showing his different sides.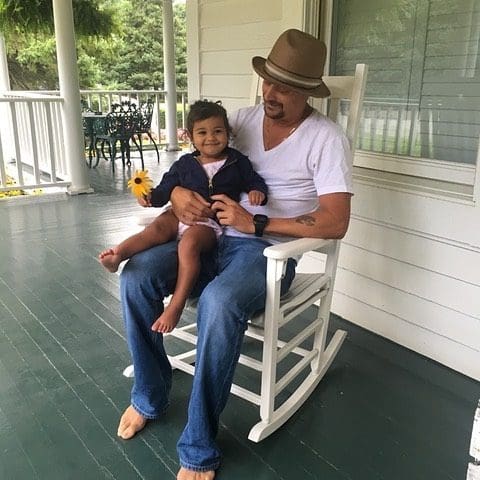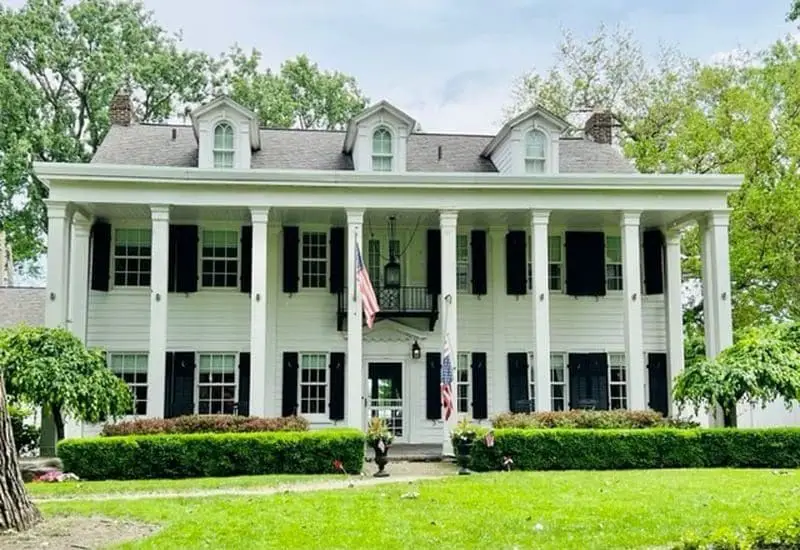 Kid Rock's Detroit house