From his roles in comedy classics such as Little Miss Sunshine to the 7 seasons he spent as the star in The Office, Steve Carell has earned his name as a well-known comedian and actor in Hollywood. He maintained successful television and film careers, and proved his command over the subject through his Oscar nomination for "Best Actor" in 2015. 
Over the years, Carell has bagged multiple awards for his impeccable acting skills and good humor. Currently, he has a net worth of a whopping $80 million, allowing him to splurge on his house in North Hollywood, California. In this blog post, we will delve into the details of this $19 million residence.
Where Does Steve Carell Live?
Steve Carell was born in Massachusetts, and has lived in Newton, Marshfield, and Florida. Later in 2010, he bought a grand mansion in Los Angeles (worth $6 million at the time). Ever since, he has been living in LA with his wife, Nancy Carell, and two children — a daughter, Elizabeth, and a son, John. This is accompanied by occasional stays at Carell's other residences.
Steve Carell's House Address
Steve Carell's mansion is situated on Arcola Avenue (Los Angeles) in North Hollywood, California. It is in the affluent neighborhood of Toluca Lake near downtown, with the ZIP code of the area being CA 91602.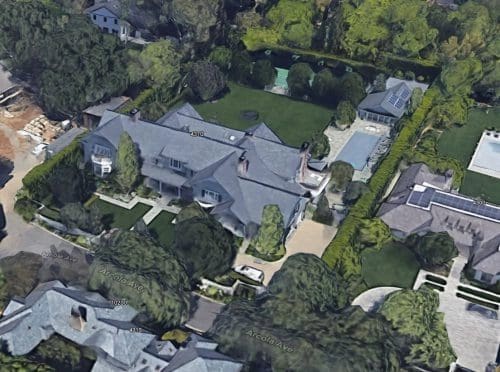 Features Of Steve Carell's $19 Million House
With a soaring facade and equally stunning interior, Steve Carell's house is a masterpiece in itself, covering a floor space of 16,853 square feet. Before Carell's purchase in 2010, the mansion was owned by the comedic actor Jonathan Winters. Before moving in, Steve and his wife leveled the space and started afresh, ensuring their new home had everything suited to their style, taste, and needs.
Some of the most fascinating features include a spa, cabana, and elevator. There is also a mud room, a study, and a den connected to the outdoor patio where Carell and his family enjoy their summer days. The space also constitutes a guest house for hosting guests.
Carell's fondness for sports is evident through the incorporation of a basketball court and tennis court. And, of course, what's a luxurious home without a swimming pool?
The house features a double garage for parking the celebrity's luxurious cars. Fun fact:Carell has owned a Porsche and Audi over the years as a part of his car collection. Such high-end cars also demanded a high-end automobile elevator that can be found in Steve's residence.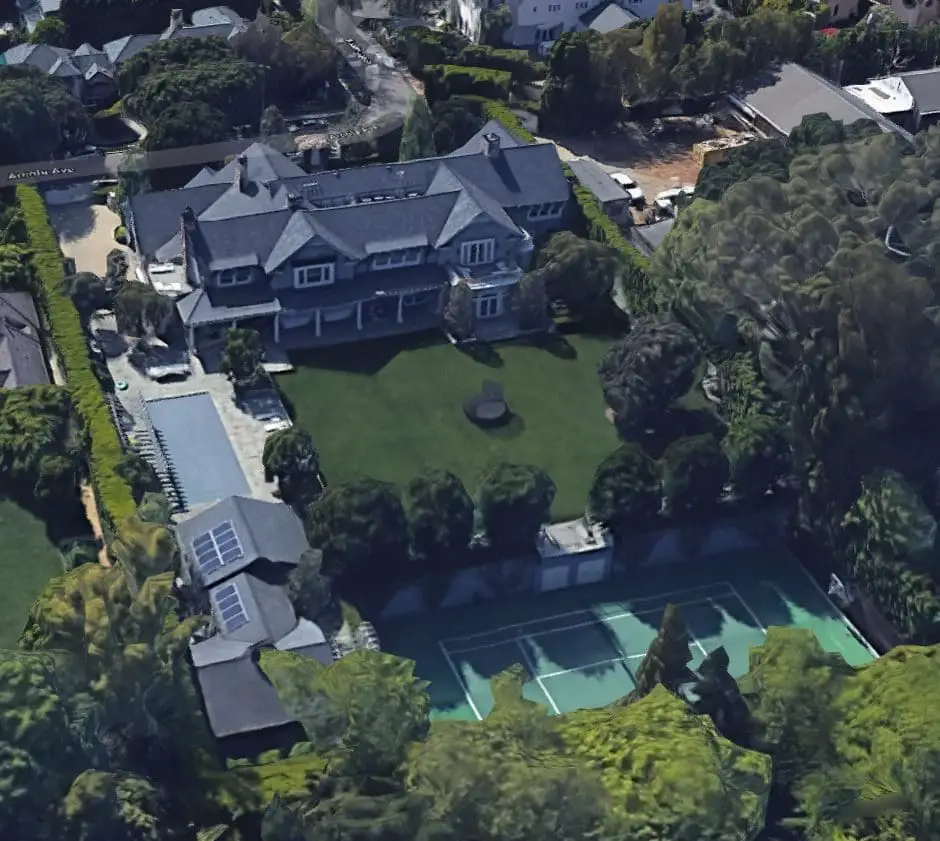 Steve Carell's House Interior and Grand Exterior
Steve Carell's house makes a suburban design statement in the neighborhood — it is massive, with lush green lawns lined by trees on either end. From a bird's eye view, you can also spot the swimming pool and tennis courts.
The facade of the house has blue-gray cedar siding, known for its unbelievable durability and natural insulating properties. The blue-gray shade creates an understated yet attractive look. While the color itself is rather cold, the crisp white trims and gable roofs add the ultimate cozy yet modern aesthetic.
Moving into the house, there is a spacious interior with two stories. A Steve Carell house tour reveals that it features a total of 5 bedrooms and 8 bathrooms, offering plenty of space for the family to grow into. Our favorite is the basement spanning 5,028 square feet, though. With its powder room, home theatre, and recreational room, the space creams one word — luxury.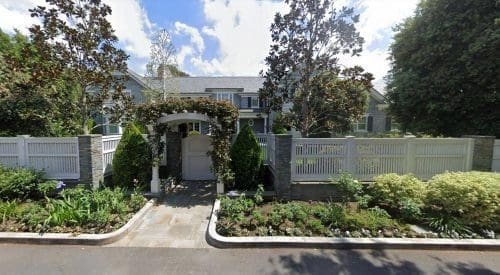 The Neighborhood Around Steve Carell's Mansion
The Steve Carell home is located in the wealthy Toluca Lake neighborhood located in the San Fernando Valley, a few miles north of downtown. It has a laid-back ambiance — in fact, it has a relaxed, small-town vibe despite being in a big city. 
Carell found the peaceful ambiance he was seeking for his home with the neighborhoods' low-traffic streets and plenty of freeways. People can be spotted walking their pets around the area, making it a friendly yet upscale, family-oriented neighborhood. Plus point: It is nestled near the world-famous Universal Studios!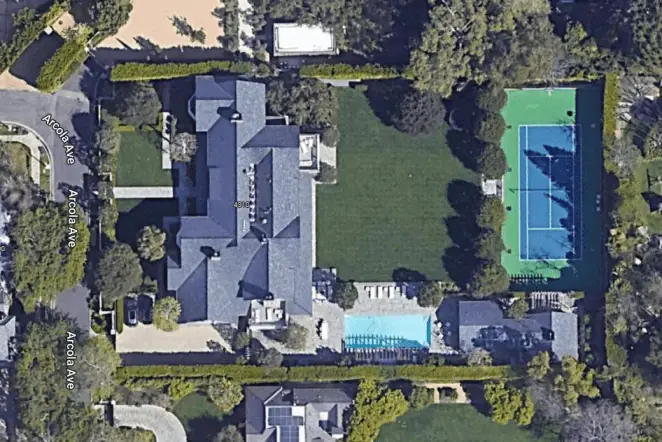 Other Houses Owned By Steve Carell
Steve Carell and his wife were formerly residents of Massachusetts, so it was natural for them to purchase a home there as well. So, in the summer of 2005, they bought a home in their favorite Marshfield Hills area. With this home, they aim to keep their children familiarized with the atmosphere their parents grew in while also keeping them connected with their cousins and grandparents.
In the same area, Carell owns a General Store, which his sister-in-law looks after when the couple is away.
Steve Carell's $19 million home surely brings together the best of impeccable design and ideal location. Stay tuned to our blog for more exciting celebrity house tours!