With so many types of houses structures and styles; it quite daunting to choose the right one that goes best with your budget and lifestyle. While choosing your house, you need to consider plenty of factors like number of family members, your lifestyle, your budget, and the location.
Your home is an expression of who you are and how you want to live your life, so you'll want to choose the house that best matches your tastes and personality. Every house has its own history and features, and by learning about the different types of houses out there, you can find one that fits all your needs and desires perfectly.
Here's a quick look at the 27 most common kinds of houses with information on history, style, materials, construction techniques, and more so you can figure out which one is best for you!
It's a residential building with multiple living-units with each unit individually owned like a real estate property. You can buy or sell a condominium without having to buy or sell the entire building. It's a good investment strategy and you can even own some common areas of the property like hallways, yards, and entrances.
If you're looking for a move-in ready home with a small footprint and low maintenance, condominiums might be the perfect choice. Condos come in many shapes and sizes from studios to three bedroom units, so there's something that will fit your lifestyle. Plus, condos are great if you're not quite sure where you want to live or how much space you need because they allow some level of flexibility as your needs change.
You'll often find condo buildings near public transportation like bus lines and train stations which make commuting easier than living in a more remote area. But be aware that condo associations may have rules about pets and noise levels which could impact your lifestyle.
If you're looking for luxury, a mansion might be the perfect fit. These large, expensive homes can often have over 20 bedrooms and bathrooms. They're also filled with modern amenities and beautiful architectural details that make them hard to top. While they may be expensive to purchase and maintain, the level of luxury and comfort they provide are unmatched by other options. If you're looking for an impressive home that will impress visitors, this just might be the one!
The term "multi-family" house is a broad term for structures having two or more housing units like an apartment building, townhouse development, condominium, and duplex. When we compare duplexes with apartments, there're differences. In apartments, the shared walls are usually interior and exterior with other units, while duplexes have walls separating the units on both sides. Some buildings may be made up of more than one type of unit.
The apartments could be further broken down into studio apartments, where the living space and kitchen are all in one room; one-bedroom apartments, where there's only one bedroom; and two-bedroom apartments, which have two bedrooms. Duplexes come in a few different configurations as well.
A penthouse is a luxurious, high-rise apartment that offers an amazing view. Experts consider a building as "penthouse" when it's in a building of 20 to 50 stories. They are often the most expensive type of residence, but the perks can make it worth it. Penthouse suites are usually multistoried and offer a lot more space than a typical 1-bedroom apartment. They also offer a private balcony and sometimes even an indoor pool! The higher your floor, the more expansive your view will be, so if you want to enjoy panoramic city views, then this might be the perfect home for you.
Single-family homes are detached from any other buildings and are the most common types of residential properties. They include a single dwelling unit for one family with no wall or roof sharing with adjacent buildings.
Single-family properties have their own utilities, garage, shed, driveway, and access to the street. They include houses, cottages and bungalows. Single-family homes typically have one level but can also have two or more levels. There are a variety of floor plans to choose from as well as exterior materials like brick, wood, vinyl and stone.
A single-family home may be the right choice if you want to live in a lot with plenty of space and nature around you while still having access to amenities like stores and schools in your neighborhood.
A cottage is a small house with a simple, easy-to-maintain design that's perfect for relaxing and enjoying life outside. The original scheme of design includes a ground floor living space with upper floor reserved for one or two bedrooms under eaves. Historically, the additional living space on the upper story was reserved for agricultural workers also referred as cotters, hence named as cottages.
There are many different types of cottages, but most are one or two stories and have a single-car garage. Cottages often have a front porch, where you can enjoy your morning coffee or an evening glass of wine as the sun sets behind the trees in the distance. And because they're located on small lots, cottages allow you to be surrounded by nature without having to give up all the comforts and conveniences you love from home.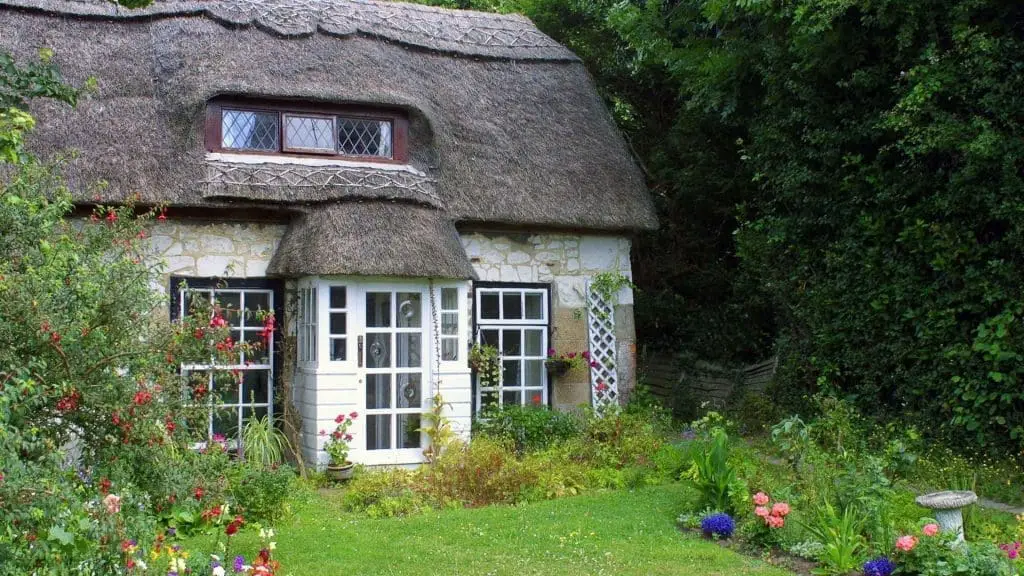 An apartment is a type of residential property that usually has multiple levels and shares common areas with other tenants. If you live in an apartment, you'll have less space than if you lived in a single-family home. An apartment may include a small yard, patio or balcony outside the living area.
 Apartment buildings may be made up of only one level and are often high-rises with 10 to 50 units on each floor. These buildings will have elevators and offer easy access to public transit like buses or subways. Depending on where you live, apartments will either be cheaper or more expensive than renting a single-family home.
An apartment provides the convenience of being close to public transit and many amenities – but it's not as private as living in your own detached house.
In-law suites are residential areas added to an older home or a single-family accommodation. They came on the origin when real estate prices increased dramatically and so the owners had to rent a portion of their house for affording their mortgage payments.
In-law suites are mostly situated in a basement, but sometimes you'll find an in-law suite on an upper floor. The ground floor can be used as a rental unit or even rented to another family as long as there's enough room for both families to have their own living space.
In-law suites are perfect if you live in a community where no more homes can be built and your family needs more space, but it can also work if you're looking to generate some extra income by renting out the suite to help pay off the mortgage.
There are many people out there who want to simplify their lives and live in a smaller space. A tiny home is the perfect solution for this, as it is a whole house that can be built within a trailer frame. These tiny houses range in size from 100 to 450 square feet with cost anywhere between $10,000 to $100,000 depending on the amenities and quality of materials. It's also designed to be built on land or on wheels, so you don't need much space at all!
Some people choose to live in tiny homes while they save up money to build their own permanent house; others use them as vacation spots or as guest houses. The great thing about tiny homes is that they can be easily moved and tailored to suit your needs!
Mobile homes are usually one story and have a metal frame that can towed just like a recreational vehicle. They are primarily used as permanent residences, but can also be bought as vacation homes. Many mobile homes are on display at RV parks so that buyers can get an idea of what they look like from the outside. These smaller homes are becoming quite popular and factories have been established in various regions.
Mobile homes usually come with a set number of bedrooms and bathrooms, though there are some models available with a loft area where children or guests can sleep comfortably. Mobile homes are typically less expensive than other types of houses because they're built quickly and cheaply on-site.
A bungalow is a style of house that was popular in the 1900s and finds origin from Bangladesh or India. Stemming from "Bengali house"; they're bit compact houses having front porches.  They are usually one story and have an extended, sloping roof with overhanging eaves. The interiors are typically open-plan and contain a living room, dining room, kitchen, two bedrooms and a bathroom.
Bungalows were originally built on small plots in urban areas because they were cheaper to build than other types of houses. This made them popular among working-class families. However, as land became more expensive in urban areas, the popularity of bungalows decreased because they were too small to accommodate growing families' needs.
Today bungalows are most commonly found in suburban neighborhoods where the lots are large enough to provide space for them.
A ranch style house gets its name from the Spanish word meaning large estate. This style of house was popularized in California and was often constructed from native materials such as wood. The design features a single-story, with low rooflines and wide open living spaces. Ranchers were popular on the real-estate scene around 1950s while there were large plots available. This type of home is perfect for those who want to save on energy bills, have plenty of storage and a private backyard.
Cabin houses are a bit like cottages but they're less finished and are more in rural areas. Cottages, on the other hand are more popular in urban areas. These houses features a simple, rustic, and minimal design choices and offers rough look from the outside. Historically these houses were used by hunters or fishermen to just have basic amenities on their voyage.  
You'll find most cabin houses built with logs. Anyhow, across North America cabins have been replaced with cottages as a vacation type house.
The carriage house, or coach house as it's sometimes called, is a smaller second home that typically sits behind the main residence. It's often used as a garage for large vehicles like an SUV or van, but can also be rented out to someone else.
 This type of living situation can make life easier if you have an active lifestyle and want to spend most of your time at the main house while still having the option to use a smaller place as your own personal getaway. However, the lack of living space in this type of setup may not be right for everyone.
A villa is a country house, typically one with old world architectural features. The word 'villa' comes from the Latin word villae, which means country estate. A villa can be as small as 2,000 square feet or as big as 10,000 square feet. Often times in the United States, it refers to a luxury home in an affluent neighborhood.
The exterior walls are usually made out of brick or stone and may have windows with shutters. Some villas also have a tower in the middle that goes up to two or three stories high and may contain an observatory on top. Villas come in different shapes and sizes depending on where they're located around the world.
The farmhouse style became popular in the 1800s and was designed to mimic a farm's appearance. They are typically large homes with a rectangular shape, and they may have an asymmetrical design, including outbuildings on the property. They often include extensive porches, one or more gables, and multiple stories with front doors on either side of the home. Farmhouses can be restored or modernized in many ways, depending on your personal preference.
Though it may sound like a new trend, the cave house has been around since the late 1930s when architect Pierre Chareau designed his treasure-like residence that you could only reach by crossing a narrow footbridge. He built this home in response to his wife's wishes for an escape from reality.
However, he also had another motive: he wanted to use salvaged materials and other recycled materials as much as possible. Today, eco-friendly design and sustainability are still important aspects of most cave homes. The main difference between a traditional home and a cave house is that the latter doesn't have any walls or ceilings, but rather just roofs made out of natural materials such as earth, clay tiles or even branches and leaves.
If you're looking for an alternative to a cabin or a cottage, the chalet may be the perfect fit. Chalets are found in mountainous regions and are typically built with stone and wood. They tend to have steep roofs that overhang windows and doors.
These homes might have dormers, which allow extra space on the second story of the home without increasing the height. A chalet can offer two levels, with the bedrooms typically located on the second floor. Typically, these homes will also have balconies or porches outside from which you can enjoy your surroundings.
Split-level homes are often called entry level houses, because they're the first type of house that many people buy. They offer more space than a bungalow or apartment and are generally less expensive than a detached home.
Split-level homes usually have three or four levels, with the entry on one side and bedrooms on the other. Split-levels can be built in any style and may include a basement, attic or crawlspace for extra storage. A split-level home may also have two entrances from the street – one leading to an upper floor and one leading to a lower floor.
Mediterranean-style houses come in a wide variety depending on your needs, including single family detached, townhomes, or condos. If you're looking for a classic Mediterranean home like those found in Spain, Italy or Greece then you'll need to find an architect that specializes in this type of design.
If you want a cozy bungalow with a traditional feel then consider the Mediterranean style house option.
Victorian style homes are typically beautiful and ornate. They have a lot of different types of windows, often with many small panes. The roof can be a variety of shapes including hipped or gabled, but it's often a prominent feature on the exterior. These homes also have bay or bow windows that add to the mix as well as other architectural features such as porches and turrets. Victorian style homes are often found in wealthy neighborhoods where they were built during the Gilded Age in the late 1800s to early 1900s.
The Tudor Style, also called Tudor Revival, was popular in the 1920s and 1930s. It often features a steeply pitched roof, half-timbering, asymmetrical façade with a variety of projecting windows and doorways. The most common colors are beige or brown with white trim or black with red brick.
The exterior design is usually not symmetrical and the interior layout has an open staircase on one side. It's a great option if you want to feel like you're living in an old English castle!
A good place to start might be to think about what you're looking for in a home, and what type of lifestyle will work best with your needs. For example, a modern style home often has clean lines and an open floor plan, and may have less yard maintenance. Do you want a more traditional or colonial design? Traditional homes can come with many amenities such as oversized garages, custom-built fireplaces and wine cellars.
If you're the adventurous type, then a French-country style might suit you just fine. These houses feature stone with steep pointed roofs and shutter on all windows. Interior includes stone fireplaces and wood accents across the entire décor. These style of houses were inspired from the French-style houses that were introduced in America around 1800s.
A contemporary style house can be a perfect fit for someone who needs a lot of space, but doesn't want to spend time maintaining the lawn or exterior. These homes often have clean lines and open spaces. They are usually one-story and come with a variety of different floor plans to suit your needs. They are also built with sustainable materials so they can be environmentally friendly, while still providing you with all the amenities you need.
Colonial homes are characterized by their symmetrical floor plan, a central hall that runs from the front door to the back of the house and a staircase on one side. The exterior features dormers with decorative trim and shutters, a wide cornice and paneled doors. The interior is often richly decorated with wood paneling, fireplaces and intricate woodwork.
The Colonial style home was popularized in America after 18th century European settlers discovered beautiful examples of this architectural style in Virginia. Today these homes are among the most sought-after properties in many parts of the country, as they offer comfort, style and elegance all under one roof.
Some people may not think that a tree house belongs in this list of different types of houses. However, they can be the perfect place to relax and enjoy the great outdoors when you need a break from your busy life. Tree houses are often constructed by professionals, but there are plenty of tutorials on the internet that show you how to build one yourself. When constructing a tree house, it's important to make sure that it's sturdy and safe before inviting any guests over.
Town homes are typically two-story and have a garage on the ground level, which can be accessed from the outside. They offer a great balance between the size and price of single-family homes and condominiums. If you're looking for a property that's detached but still close to all amenities, this might be the right choice.
Town homes vary in size with some as small as 1,000 square feet and others as large as 2,500 square feet or more. Some may have an extra room that can serve as an office or spare bedroom while others may not have any extra space at all. Town homes may offer more privacy than other types of properties but they also lack yard space.